News and stories about:
UM & Europe
Europe is an important theme within Maastricht University. For good reason the strategic programme 2022-2026 is called 'The European university of the Netherlands'. 2022 also marks the 30th anniversary of the Maastricht Treaty; time to take stock of European integration. Moreover, a special conference on the future of Europe is scheduled in Maastricht from 11 to 13 February 2022.
Plenty of reasons for the European university of the Netherlands to launch a new series of stories, and to publish an overview of all of our 'UM and Europe' information. Read the news, stories, press releases, videos and background information here, or find out directly why Maastricht University is the European university of the Netherlands.
  Read more: Stories & interviews
  Know more: News & press releases 
  See more: Videos 
  More UM: The European university of the Netherlands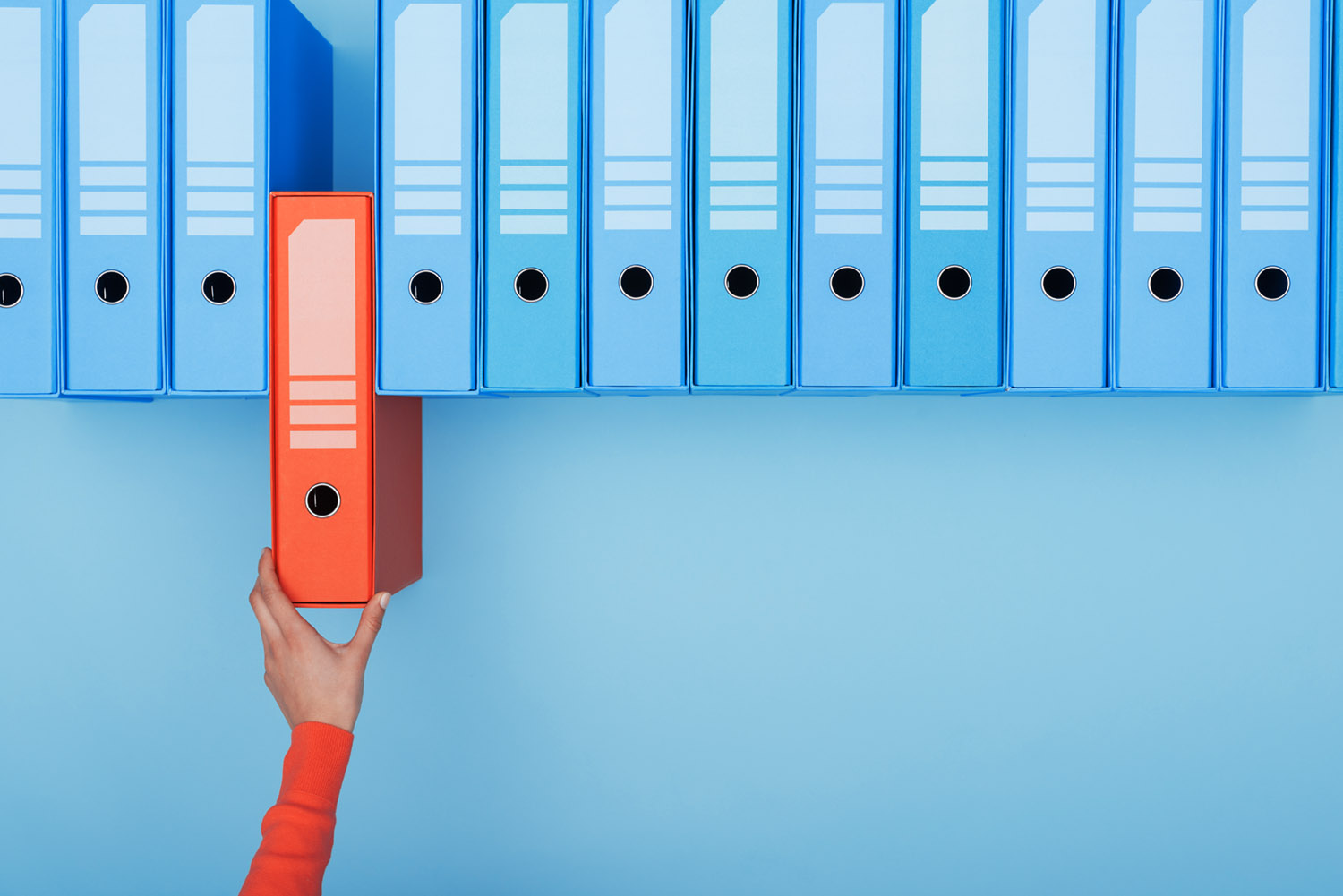 UM Theme pages assemble relevant content on one important or topical theme within UM, from stories to news and from videos to background information.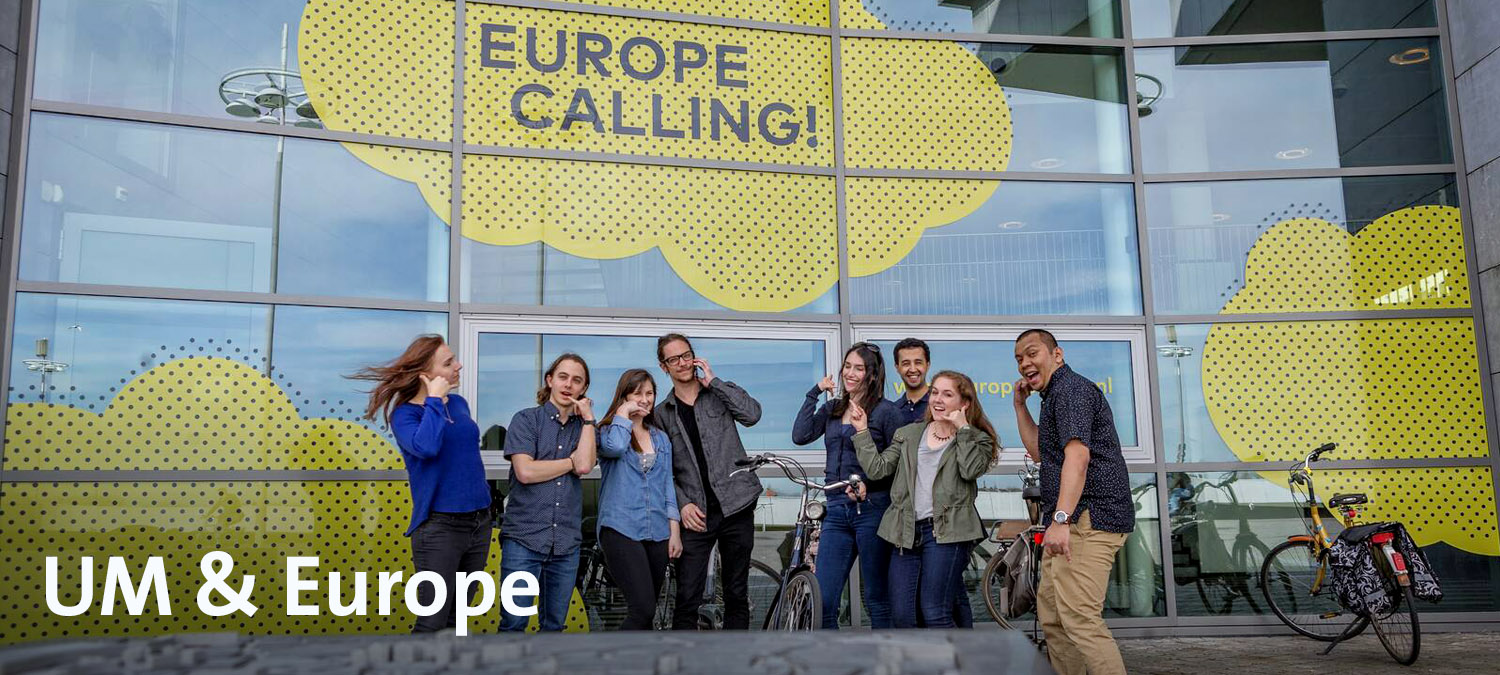 Read more?
Know more?
REMIT: a new innovative research project for a stronger Europe

Prime Minister Rutte's position in Europe is quite strong," observes EU expert Mathieu Segers, professor of European History at Maastricht University.
More news items
YUFE is delighted to announce that our application in response to the 2022 Erasmus+ European Universities call has been selected for funding worth €14.4m. This is a major milestone for the YUFE Alliance, which continues to be a frontrunner among European Universities.

Earlier this month, European Commission President Ursula von der Leyen announced in the European Parliament that the Commission will launch a procedure to withhold EU subsidies to Hungary for violating the rule of law.

After more than 12 years at Maastricht University, Catalina Goanta is pursuing her career as Associate Professor in private law and technology in Utrecht. With the prestigious European Research Council (ERC) Starting Grant, she will now focus on the legal issues that arise from human ads and...

Hildegard Schneider is set to say goodbye. As professor of European Migration Law and former dean of the Faculty of Law, her career coincided with the foundation and pioneering years of the law faculty. She herself made an important contribution to the profiling of Maastricht University as a...

PhD candidate Akudo McGee is studying the contestation of EU norms, particularly in Poland. An American citizen of Nigerian descent, she views the European project from an outsider's perspective—with fascination and, increasingly, concern.

In 2019, Young Universities for the Future of Europe (YUFE), a UM-led alliance, was judged the most promising answer to the European Commission's call to develop and implement the first model for a European University. YUFE Director Daniela Trani on why and how she wants to change European higher...

In the G30, thirty students from Maastricht University will work together on a creative piece of work about the future of Europe. As part of this project, they will follow workshops and meet various leading European politicians, policy makers and opinion leaders.

This story starts in 2016, when Aaron Martin is still studying International Business in Maastricht. He is surprised by the growing anti-European sentiment at the time. Together with some fellow students, he wants to raise a positive voice. And what better way to do so than with a European football...

This January, two hundred randomly selected citizens will discuss the future of European migration during the Conference on the Future of Europe, with Maastricht hosting the Conference's migration programme. Studio Europa Maastricht poses the four questions up for discussion to professor of...

In the new episode of Café Europa, writer and cultural historian David van Reybrouck is a guest. Journalist Annette van Soest and professor of European history Mathieu Segers talk to him about citizen participation and the Conference on the Future of Europe. Café Europa is a Dutch podcast by Haagsch...

The world order is shifting. Putin continues to taunt Europe. China's global expansionism seems limitless. And how to respond to the United States' renewed desire for cooperation? The European Union's answer should be greater strategic autonomy, says Sophie Vanhoonacker, professor of Administrative...

EU leaders hope the Conference on the Future of Europe, a wide-ranging programme of work focused on EU reform, will point the EU in the right direction for years to come. Studio Europa Maastricht spoke with assistant professor of European political history Karin van Leeuwen.

The pandemic has called into question the idea of a Europe without frontiers. Sarah Schoenmaekers and Martin Unfried—specialists in EU law and Euregional cooperation, respectively—search for answers.

Associate Professor in public health ethics Peter Schröder-Bäck studied the effects of the European debt crisis on health. He is now advising  policymakers across Europe on the ethics of responding to the corona crisis.

"What does the EU have to offer?" is the question the EU needs to answer now more than ever, according to professor of Contemporary European History and European Integration Mathieu Segers. 

"If there is any proof needed that European Public Health is an important field, then the ongoing outbreak of COVID-19 provides it." As Professor of European Public Health and head of the Department of International Health at Maastricht University, Helmut Brand is closely connected to the unique...

Fake news isn't fake news – it's really a real issue. Then again, you can't trust anything you read on the internet, including this. Legal scholar Maja Brkan on her efforts to understand and communicate the impact of political advertising and disinformation on democracy.

From 6 to 8 December, there will be lots of activities and event in Maastricht regarding the future of Europe.

Jacques Claessen, criminal lawyer from Maastricht University's law faculty, still thinks the European Day Against the Death Penalty on 10 October is important.

Kiran Patel is leaving Maastricht University for the Ludwig-Maximilians-Universität in Munich, where he will hold the chair in European History and establish an interdisciplinary research centre on Europe and European history. Here, he reflects on his time in Maastricht.

As a university in a border region in the heart of Europe, we experience every day that the future also lies in Europe. A broad, pragmatic view of reality is needed in the debate on internationalisation that has intensified recently, with strong words and fearful images such as a 'tsunami of foreign...

A portrait of Sophie Vanhoonacker, dean of the Faculty of Arts and Social Sciences: "I don't mind talking about myself if I'm asked. But most people like to do the talking." 

As part of our series Maastricht, reflecting on Europe, Aalt Willem Heringa, professor of (Comparative) Constitutional and Administrative Law, calls for more powers to the European Parliament.

UM-led Young Universities for the Future of Europe (YUFE) is one of just 12 alliances of European universities selected by the European Commission to develop and implement the first models for a European University.

As part of our series Maastricht, reflecting on Europe, professor of Macroeconomics and International Monetary Economics Clemens Kool calls for a positive approach to keep European integration on course.

As part of our series Maastricht, reflecting on Europe, associate professor of Health Economics at Maastricht University Milena Pavlova talks about healthy Europeans and an ailing EU.

'People often say that the pace of European cooperation is too high,' says Hylke Dijkstra, director of the master's programme in European Studies at Maastricht University. 'But the opposite is true. The changes aren't happening fast enough.' Dijkstra is disappointed in the EU. European Commission...

Academic director Mathieu Segers talks about the importance of gaining a better understanding of ourselves in Europe.

In 2018, European Studies alum Joost van den Akker became one of the regional ministers of Limburg, "the most international province of the Netherlands". In his eyes, the university is a "European musketeer" whose pursuit of internationalisation and Europe is a winning model.

Alberto Alemanno on how to make Europe a people's project.

What The Hague is to peace and justice, Maastricht can become for the European citizen. A city where residents, policymakers and academics from all over Europe work on solutions to today's problems.
More UM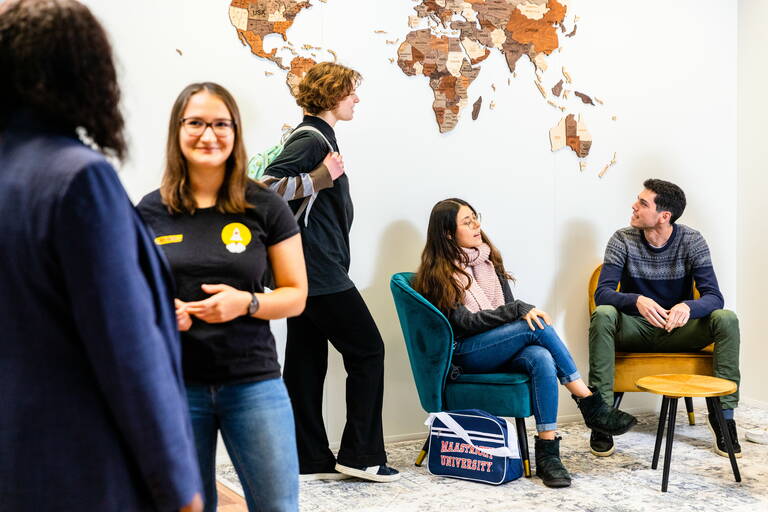 The European university of the Netherlands
Located in the heart of Europe, we are an open and accessible community where cultures, perspectives and ideas come together. We welcome talented people from all over the world with open arms. Our European signature is not only expressed in our study programmes and research. We are proud of several initiatives that have a European focus, such as our campus in Brussels, ITEM (Institute for Transnational and Euregional cross-border cooperation and Mobility), 'Maastricht, working on Europe', and YUFE. Here you will find more information about how we see our international role.
The strategic programme sets out UM's ambitions and overall vision for a five-year period. It describes how we will fulfil our ambition to be and to remain the European university of the Netherlands.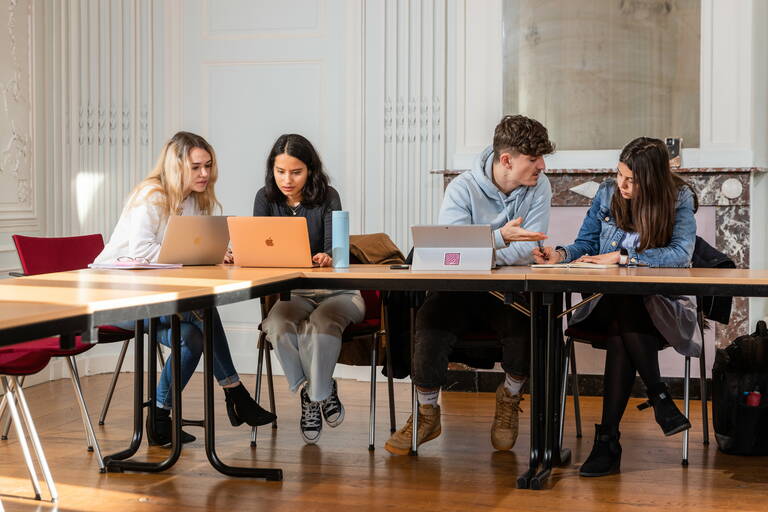 European education
In our International Classroom we bring together students from all over de world for an enriching learning experience. Problem-Based Learning is by excellence the method to bridge different perspectives, preparing students for their career. Many study programmes focus on Europe and the world beyond; all UM study programmes address international issues and views. See a complete overview of our programmes on our education page.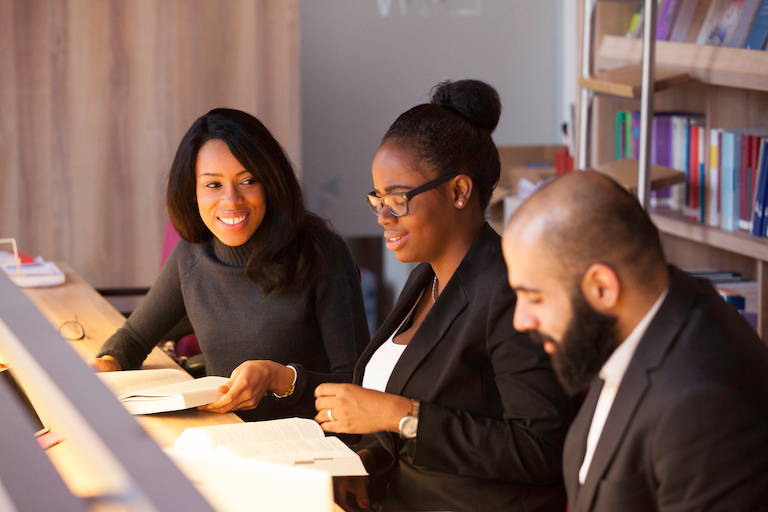 European research 
In domains varying from law to health care, our education and research revolve around the question: what does Europe mean to the world and what does the world mean to Europe? Based on our experiences so far, and as well as in view of our unique international student and staff population, we can be characterised as a 'living lab' and expertise centre for Europe.
Other theme pages
We also highlight other themes. Below you will find an overview.