STEM
What do you get when you combine a young, entrepreneurial university with a province that has courage, an innovative hospital and a powerful chemical industry? You will find the answer in Maastricht and its surroundings. Several partners here have been investing in research and education in the STEM* disciplines (science, technology, engineering and mathematics) for a number of years. They are not working from a STEM faculty, as at other universities, but rather based on the subject matter across faculties. The question that is central to UM is: which modern-day challenges can be tackled in a smarter way using a STEM component?
*In Dutch this is known as 'bèta'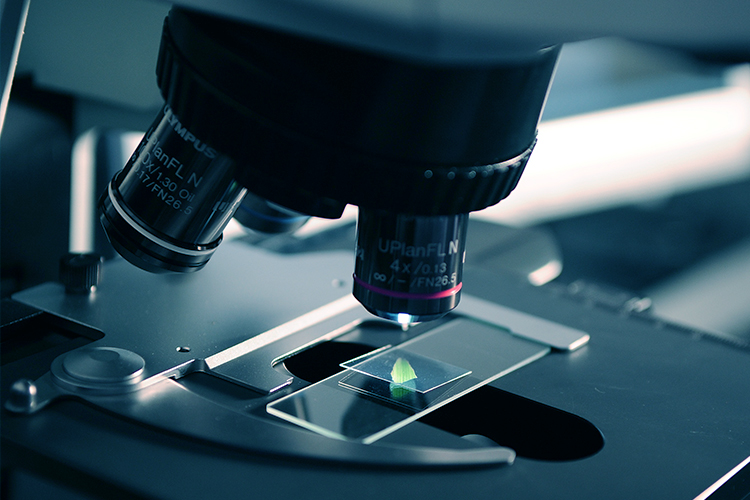 Education
Since 2011, we have had the Maastricht Science Programme. Nowhere else in the Netherlands can you compose your own natural science degree programme in the liberal arts and sciences tradition.
The bachelor's programme in Data Science and Artificial Intelligence offers a unique combination of computer science, artificial intelligence and mathematics, and students have good job prospects after graduation. During the second and third year of this programme, you can gain experience in the honours programme KE@Work. You spend 50% of the time in class and 50% at business (such as Vodafone and Medtronic), where you work on solving academic challenges and complex business problems.
To truly grasp how the brain works, you need to understand many things at once. The bachelor Brain Science is a one-of-a-kind programme that combines the captivating fields of psychology, biology, math, and computational science. Mastery of these fields is required, because processes on all these levels are happening simultaneously when we think, feel, act, remember, or perceive. The bachelor Brain Science will train students to become a well-rounded scientist with a transdisciplinary perspective on the human brain.
Best possible preparation
"In 2011, the first student began the Maastricht Science Programme (MSP), a unique natural science programme in the Netherlands where undergraduate students select their own curriculum. Five years later, we have 250 MSP students and the quality is recognised internationally. Our alumni go to Oxford and Cambridge, for example. For our courses, we predominantly look at the needs of future professionals."
How do we best prepare them for the questions that society will ask?  
Prof. Thomas Cleij, Dean Faculty of Science and Engineering
Research
UM currently has the following institutes and departments in the STEM field:
At UM, several research groups and institutes work on STEM-related topics. Researchers from different departments join forces to address the social challenges of the future, such as renewable raw materials that can replace traditional plastics, or the immense problem of antibiotic resistance that is going to affect us.
The puzzle of innovation
"In 20 years, we will monitor our own health with our smartphones. And there are more areas in which great innovative steps will be made in the coming decades. At UM, we look for opportunities to make a difference in the future. We think we will find them at the intersections of various disciplines, such as where technology, chemistry and medicine come together. We have a university medical centre, a strong chemical sector and the province of Limburg, which all dare to invest in an infrastructure now, that may only bear fruit ten years from now. All of that is unique in the Netherlands."
We have all the puzzle pieces in hand; if we do not succeed to be innovative, here in Maastricht, no one else will.  
Prof. Thomas Cleij, Dean Faculty of Science and Engineering