Faculty of Law
The Faculty of Law at Maastricht University is a top-quality provider of challenging and rewarding Dutch and European legal education at bachelor's, master's and PhD-level. A true pioneer in small-scale teaching and teaching of skills aimed at a broad range of future legal professionals.
 
The clear focus in research on European and international aspects of the law, Law and tech, and the empirical setting in which the law operates, provides an exceptionally stimulating environment for both students and staff. The Faculty greatly values its open, diverse and inclusive community that makes it a pleasant and rewarding place to work and study. 
Contact details
Visiting address
 Bouillonstraat 1-3 , 6211 LH Maastricht

Postal address
Maastricht University, Faculty of Law
P.O. Box 616, 6200 MD Maastricht

Contact us
The UM Faculty of Law offers a wide range of bachelor's and master's programmes. Would you like to know more about our programmes? Download the brochure for more information on the courses, career perspectives and admission requirements of our programmes.
Download your brochure
News
We are delighted to announce the launch of our new website. The aim of the new website is to serve as a platform for information about our cross-border activities, providing you an easy way of learning all about our ongoing research projects, areas of expertise, publications, training activities and expert team.

The Netherlands Organisation for Scientific Research (NWO) has awarded a grant under the SGW open competition to a research proposal written by Prof Dr Math Noortmann (Institute for Transnational and Euregional cross border cooperation and Mobility / ITEM) and Prof Dr J.B.M. Koning (UM School of Business and Economics). The project will run for two years and aims to map and analyse cross-border cooperation between police, public prosecutors and municipalities in the Meuse-Rhine Euroregion in an interdisciplinary way.

PhD thesis written by Giulia Giardi
This book draws on never-before used data on both crimes and enforcement to shed light on this murky world. Whether you are professionally or privately engaged in contrasting corporate crime or environmental harm, this book can enhance your perspective and toolset.
More news items
What do the shifts of parties in the Provincial Council mean for cross-border cooperation? How do the largest parties view cross-border cooperation? What advice can be given to the members of the States and, when forming a new provincial government, to the Provincial Executive? ITEM provides comments on these issues.

This conference aims to compare and critically assess the developments in European Criminal Law and International Criminal Law. The conference sets out to analyse differences and similarities with regard to a variety of different aspects of criminal justice in a globalized world.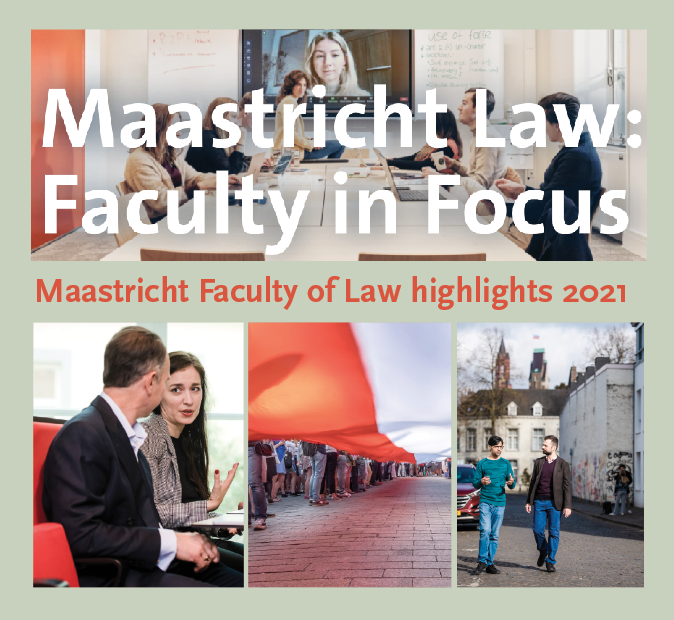 Agenda / events
The activities of the centre include regular organisation of academic conferences and workshops, as well as monthly research seminars to which high-level speakers are invited to discuss a specific topic in the field of EU law. 

Stijn Smet, Assistant Professor of Constitutional Law at Hasselt University - Title: How to build Constitutional Resilience Against Democratic Erosion (by Populists)? 

'The Future of EU Fundamental Rights' 
More event items