The Elinor Ostrom Fund
Creating an inclusive environment at SBE
Inclusivity is one of SBE's core values. Here at SBE, we believe that diversity makes for a stronger, more creative and innovative community. Thus, it is one of our priorities to create an inclusive environment where all members of our community feel welcomed and can thrive. 
As part of our commitment to inclusivity, SBE supports the Elinor Ostrom Fund. The Fund, which was founded by Professor Lisa Brüggen in 2014, supports female scholars in an effort to increase diversity at Maastricht University's School of Business and Economics. 
Providing support via grants and community building
One way the Fund supports female academics is through grants. These grants are designed to support female academics in the early stages of their careers. The grants may be used to fund costs such as research or teaching assistance, a research visit abroad, research expenses, teaching innovations, administrative support, a student assistant, coaching or other activities that help the applicants in their careers.
The Elinor Ostrom Fund also organises several workshops and social events throughout the year. The goal of these activities is to create a strong network of female academics who can support each other and learn from one another.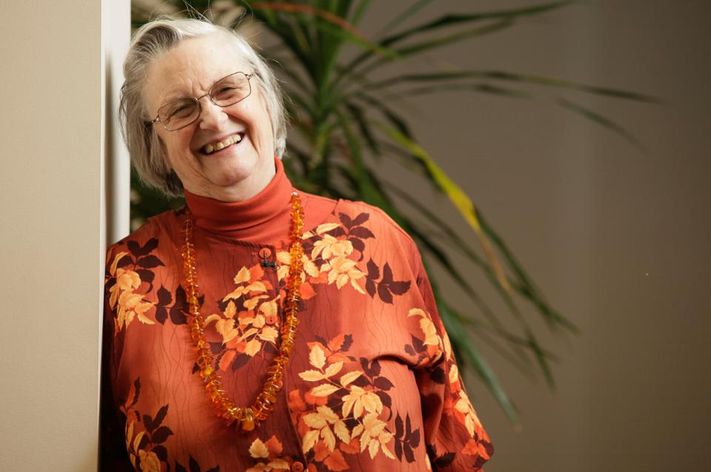 (photo: Elinor Ostrom)
Fast facts
Head of the Advisory Board:  Lisa Brüggen
Founded in 2014
Total number of grants awarded: 32
Total amount of grant money distributed: €160.180,-

 There is not one cause for the issue, so you can't work with just one solution. It is a challenging and multi-faceted problem. Yes, some women opt out of academia; however, you can also say that some women opt out under a system that we have created    
Lisa Brüggen

I think that there are still many leaders within academia that are quite traditional and thus do not assign value to output other than hard-core economic publications. This can be a disadvantage for women who are often good in multiple output fields, such as teaching, social impact work and leadership, but may not excel in publishing hard-core economic papers            
Carla Haelermans

To transform the academic pipeline and to stop losing female talent, we need to change the culture to make it inclusive. To do that, we need to transform its leadership. The leadership needs to understand how to create an inclusive academic environment                    
Peter Møllgaard