Rankings & accreditations
Maastricht University (UM) has built a solid reputation, and is today considered one of the best young universities in the world. UM consistently earns top positions in various national and international rankings.
UM has been awarded two prestigious quality certificates: the Institutional Quality Assurance Assessment (from the Accreditation Organisation of the Netherlands and Flanders (NVAO) and the Certificate for Quality in Internationalisation (CeQuint) (from the the European Consortium for Accreditation in higher education (ECA).
Maastricht University has been evaluated in the following rankings:
International rankings:
Dutch rankings:
If you're still figuring out where you want to study and want to compare the programmes offered at multiple universities, then it's good to know how the programmes and universities score in national and international rankings. Or if you're looking into becoming a researcher or applying for a position as a lecturer, for example, the national and international rankings can provide useful information. It's also helpful to know how the quality of a programme or university is assessed by national and international accreditation organisations.
Highlights:
 
17 bachelor's programmes in the top 3 of Keuzegids 2023
2 master's ranked as excellent and 21 master's programmes ranked above average (Keuzegids Masters 2023)

13th

best university worldwide under 50 years (THE 2022)
127th out of 1,661 universities in THE World University Rankings
NVAO Institutional Quality Assurance Assessment
NVAO Distinctive Quality Feature for Internationalisation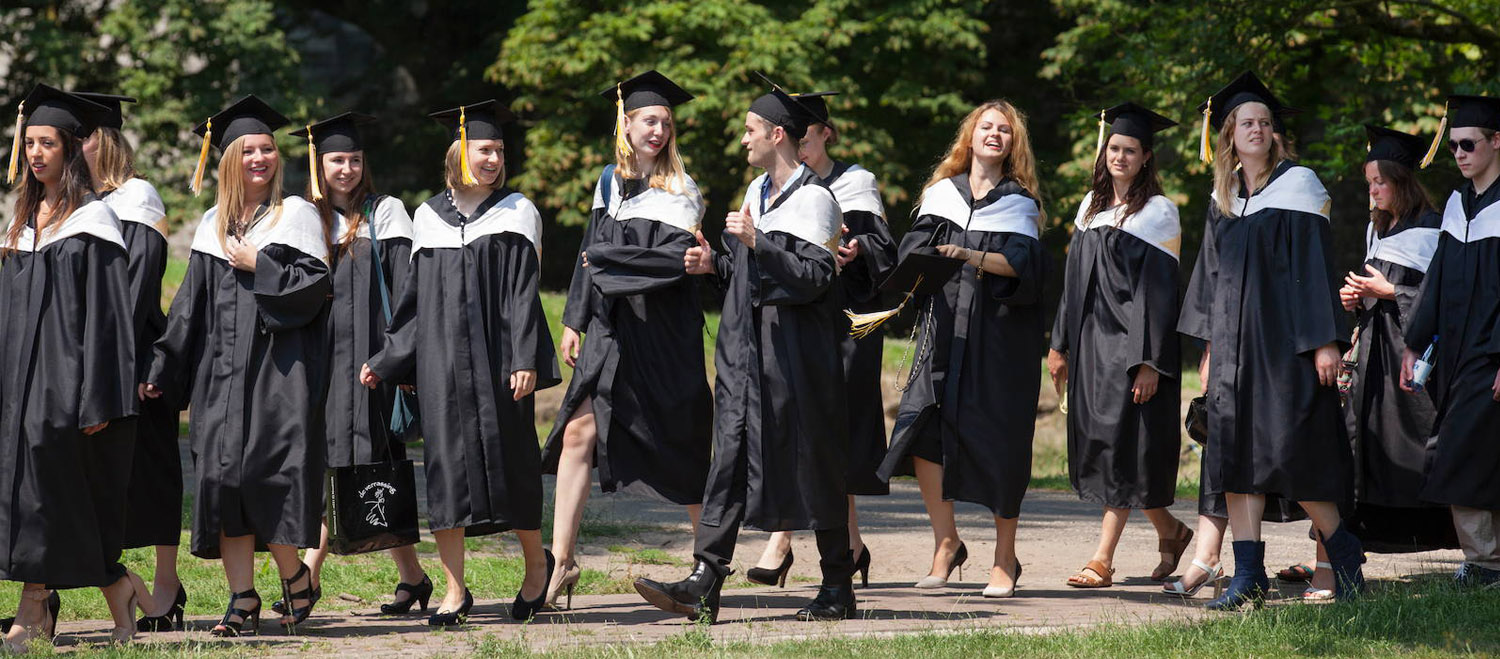 International rankings
Times Higher Education (THE) World University Ranking* 
Maastricht University ranks 145th in the latest edition of the Times Higher Education (THE) World University Rankings.
The THE World University Rankings are based on 13 strict and comprehensive performance indicators for education, research, knowledge transfer and internationalisation. UM still scores very well in terms of international outlook (e.g. percentage of international staff and students; score 98.1). On the other THE-pillars UM scores 76.1 for citations, 50 for research, 39.8 for teaching and 84.6 for industry income. This year 1661 universities participated in the ranking.

Based on this ranking, THE publishes specialised rankings each year, such as:
THE Young Universities Ranking
UM scores particularly high marks when the university is compared to other young universities. In the THE list of universities under 50 years old, UM scores 13th place worldwide.
THE World University Rankings by Subject
The THE World University Rankings are based on 13 strict and comprehensive performance indicators for education, research, knowledge transfer and internationalisation. UM is ranked on the following subjects:

THE subject
position in 2023 
2022
Arts & Humanities
History 
401-450
201-230
401-450
201-220

Engineering & Technology
Computer Science
Chemical

            
401-450
351-400
      
501-550
 
Life Sciences & Medicine
Anatomy & physiology
Biological sciences
Medicine
Psychology
 
122
101-150
201-250
74
66
111
51-100
201-250
71
60
Social Sciences & Managment
Accounting & Finance
Business & Management Studies
Economics
Education
Law
Politics & International Studies
Sports-related subjects 
Development Studies   
148
151-200
151-200
107
57
61
101-150
51-100
51-100
109
101-150
151-200
97
50
57
101-150
51-100
51-100
 

For a full overview of the results, visit the THE subject rankings page.

THE Best universities in Europe
Maastricht University occupies the 36th place in this year's first annual publication of the Best universities in Europe ranking. This ranking shows the top 200 of Europe's leading universities. For more details, visit the THE Best universities in Europe page.
THE World University Impact Rankings

These Impact Rankings are based on the 17 Sustainability Goals (SDGs) of the UN. This year, UM participated in six of these rankings, with the following results: 

 

THE impact ranking
2023
2022 
#ranked
institutions

SDG 3 - Good Health and Wellbeing

76
101 - 200
1218
SDG 10 - Reduced Inequalities
301-400
301 - 400
901

SDG 12 - Responsible Consumption and Production

101-200
301 - 400 
674

SDG 13 - Climate Action

36
101 - 200
735

SDG 16 - Peace Justice and Strong Institutions

91
101 - 200
910

SDG 17 - Partnership for the Goals

801-1000
401 - 600
1625
Overall Ranking
301-400
301 - 400
 
QS World University Rankings**
In the 2023 QS World University Rankings, UM ranks 278th. Visit the QS website for the full ranking.

Based on this ranking, QS publishes specialised rankings each year, such as:
QS 'top 50 under 50'
In the 2019 QS 'top 50 under 50', UM is the 19th best young university worldwide.
QS Employablity
The university has been included in the QS Employability ranking for the first time this year, ending up in position 171-180 (out of the 500 universities evaluated). UM was assessed based on public data; no data were submitted by the university that were included by the QS in the assessment. This ranking includes the reputation of UM as an employer, the places that UM alumni occupy in a 'high achievers list', cooperation with international companies and the percentage of graduates who have a part-time or a full-time job within 12 months after graduation.
QS by Subject
UM scores in the top 100 for 7 subjects: Anatomy, Medicine, Psychology, Education, Law, Social Policy & Administration and Sports-related subjects.
Shanghai Ranking***
Maastricht University has maintained its place in the top 300 in the annual Academic Ranking of World Universities (ARWU). The ARWU, better known as the Shanghai Ranking , assesses universities on the quality of education, quality of academic staff, research output and academic staff performance.
CWTS Leiden ranking
UM ranks 249th in the 2020 CWTS Leiden Ranking (10th in the Netherlands), based on the publications of the university compared to other publications in the same discipline that year. This ranking measures the scientific performance of more than 900 major universities in 55 countries, based on Web of Science indexed publications from 2014-2017. In the domain of Biomedical & Health Sciences, UM scores 106th and in the domain of Social Sciences & Humanities, UM scores 94th.
For the collaborations rank, the number and proportion of a university's publications that have been co-authored with one or more other organisations are measured. UM reached place 193 (10th in the Netherlands).
Universities are also assessed based on their number of open access publications. UM is ranked 159th (8th in the Netherlands).
On gender, UM ranks 303st (7th in the Netherlands). However, this method is contestable because the calculation is done based on the author's first name, classified with websites based on gender statistics.
Financial Times
In 2020, Maastricht University's master's programme in International Business was ranked 50th, according to the Masters in Management ranking. In the Financial Times European Business Schools ranking of 2019, the School of Business and Economics was ranked 61nd.

The School of Business and Economics has been lauded among the best in the world when it comes to sustainability, ethics and social purpose, by the business news outlet the Financial Times. In a bid to showcase best practices in business schools across the globe, the Financial Times has published a list of universities, promoting the projects run by the universities that are making a significant social impact. SBE's best practices in teaching and research made it into the top answers, validating their dedication to contribute to a better world by addressing societal problems, by co-creating knowledge and developing team players and leaders for the future.

Dutch national rankings
Eight of the 23 bachelor's programmes at Maastricht University (UM) that were assessed have been voted the best in the country. Seventeen of them are among the top three within their discipline.
Six UM programmes have also been awarded 'Top-rated Programme' status. University College Maastricht and University College Venlo, have again been ranked among the best in the country, and retain their Top-rated Programme quality seals. In addition, another four UM bachelor's programmes have been awarded top-rated status: Econometrics, Medicine, the interdisciplinary programme Global Studies and the new Circular Engineering programme.
Quality assessment 
The Keuzegids Universiteiten guide assesses a variety of aspects of education. Maastricht is still ranked as the most international university in the Netherlands, and the lecturers' level of English is rated the highest. Most UM programmes also score particularly well on the aspect of preparation for a professional career. 

Keuzegids Masters 2023
"Keuzegids" provides prospective master's students with information on master's programmes. The focus is on student opinions and the prospects for the labour market. Keuzegids bases its student opinions on the National Student Survey. Student satisfaction is summarised on five themes: Content, Teachers, Testing, Career Preparation and Atmosphere. The labour market perspective is given for clusters of programmes (e.g. all programmes) and does not offer any specific outcomes for UM programmes.

Based on the obtained information, it can be said that two following Master's programmes are rated excellent: 'Global Supply Chain Management and Change' and 'Learning and Development in Organisations'. The master's programme Health Innovation Food Management also received a very good rating.
Elsevier Best Studies 2019*
In the annual 'Best Studies' edition of the Dutch magazine Elsevier, universities are ranked based on the quality and variety of their programmes, facilities, curriculum, teaching quality, testing standards and overall organisation and communication. In 2019, the following UM programmes are ranked:
3 bachelor's programmes are ranked 1st: Arts and Culture, European Studies and University College Maastricht.
University College Maastricht is ranked 1st and University College Venlo is ranked 2nd (the colleges switched places this year). Both colleges belong to the same category. All Maastricht colleges, including the Maastricht Science Programme received an exceptionally high student rating.

Fiscal Economics is the most improved course in terms of student assessment. 
Elsevier also publishes results for the master's programmes. As it is not always possible to compare master's programmes, national comparisons were only made for 14 programmes. Three UM master's programmes were ranked 1st: Artificial Intelligence, Health Sciences (Research) and Cultures of Art, Science and Technology (Research)
It is notable that the master's programme Economics and Operations Research shows a significant improvement in student satisfaction. Learning and Development also has very satisfied students.
* The results of the 2019 edition are identical to the results of 2018, since both are based on the National Student Survey 2018.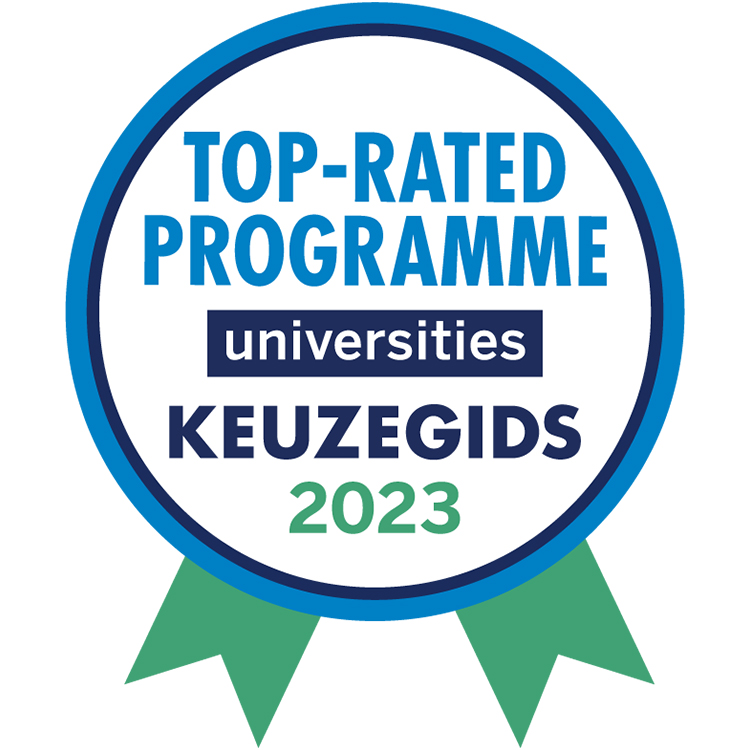 Accreditations
The quality of university programmes is regularly evaluated by national and international accreditation organisations. 
NVAO quality certificates
UM has been granted to prestigious quality certificates by the Accreditation Organisation of the Netherlands and Flanders (NVAO): 
the 'Institutional Quality Assurance Assessment' 
the 'Distinctive Quality Feature for Internationalisation'
NVAO Institutional Quality Assurance Assessment
The 'Institutional Quality Assurance Assessment' focuses on university-wide internal quality assurance for study programmes. The six-year, university-wide accreditation means not only that UM has first-rate education, but also that it is supported by an overarching system that ensures the continuous high quality of the curricula. 
For this certificate, NVAO evaluated, among other things, the quality assurance system, the planning and control cycle, the way in which programmes are improved, the governance and organisational structure, and how the process of university decision-making promotes the quality of education.
NVAO Distinctive Quality Feature for Internationalisation
In 2013, UM was awarded the NVAO's Distinctive Quality Feature for Internationalisation. This accreditation is for six years and is an external acknowledgement of the university's efforts towards internationalisation. According to the NVAO, internationalisation is 'in UM's DNA'.

The following programmes have been awarded the NVAO Distinctive Quality Feature for Internationalisation:
School of Business and Economics
BSc in International Business
MSc in International Business
MSc in Information & Network Economics
MSc in Management of Learning
MSc in Global Supply Management & Change
Faculty of Health, Medicine and Life Sciences
BSc in European Public Health
MSc in European Public Health
MSc in Global Health
MSc in Health Professions Education
Dutch & European Quality Certificates for Internationalisation
A number of programmes from Maastricht University have been awarded the 'Distinctive Quality Feature for Internationalisation' from the Accreditation Organisation of the Netherlands and Flanders (NVAO). For this quality feature, NVAO uses the Frameworks for the Assessment of Quality in Internationalisation that were created by the European Consortium for Accreditation in Higher Education (ECA).  The ECA is the first quality assurance agency to assess the quality of internationalisation in compliance with current international quality assurance practices. Once a programme is awarded the NVAO quality feature, they can apply for the ECA Certificate for Quality in Internationalisation.
The following programmes have been awarded both the NVAO Distinctive Quality Feature for Internationalisation and the ECA Certificate for Quality in Internationalisation (View the full ECA report) :
School of Business and Economics
BSc in International Business
MSc in International Business
MSc in Information & Network Economics
MSc in Management of Learning
MSc in Global Supply Management & Change
Faculty of Health, Medicine and Life Sciences
BSc in European Public Health
MSc in European Public Health
MSc in Global Health
MSc in Health Professions Education
NVAO quality certificate 'small-scale and intensive'
The University College Maastricht bachelor's programme at as well as the master's programme in Forensic Psychology received the special NVAO quality label 'small-scale and intensive'.
NVAO quality certificate for the excellent achievement level of its graduates
In 2008, University College Maastricht was the first to receive an NVAO quality label for the excellent achievement level of its graduates. It is an exceptional additional certificate, on top of the regular accreditation, for programmes that excel in a specific area. Only two higher education programmes have been awarded this label.
'Triple crown' of accreditations
The Maastricht University School of Business and Economics is internationally accredited by the renowned AACSB (American), EQUIS (European) and AMBA (UK), making it part of an elite group of international schools with all three accreditations. This means that graduates of the school can take their degree anywhere in the world.
News
Have you heard about the Climate Fresk Workshop at UM? Three workshops have already taken place, with a total of 200 students and staff participating. The experiences and reactions have been very positive and the taste is for more. 

Sustainable UM 2030 has awarded three projects with a sustainability grant for education to further integrate sustainability into the course curricula. 

Hildegard Schneider, Professor emeritus of International and European Law receives the prestigious Tansmedal during her farewell lecture.
More news items
An SBE research group collaborated with the local Coffee Lovers and applied Augmented Reality to showcase its impact on sales.

During the annual Maastricht University Dinner, Katya Sion (CAPHRI/ Living Lab Ageing and Long-Term Care Limburg) received the Impact Prize for her thesis "Connecting conversations: experienced quality of care from the resident's perspective: a narrative method for nursing homes".

Maastricht University (UM) is located at the heart of the Meuse-Rhine Euregion. The borders are barely visible, but that does not mean that they can't put a brake on the development of the region. UM is committed to making these obstacles visible and, on the basis of scientific research, initiating...

The consultation round on the upcoming ITEM Cross-Border Impact Assessment 2022 is herewith launched! Grab the opportunity to share your experiences with ITEM! Dossier suggestions can be made up to and including 23 January 2022.

On 15–16th November, the Maastricht University's School of Business and Economics and Copenhagen Business School jointly hosted the Causal Data Science Meeting 2021.

Anna Schueth (Department of Cognitive Neuroscience, Faculty of Psychology and Neuroscience) is a post-doctoral researcher, who recently received a NWO VENI grant to further develop and apply her ground-breaking, light-sheet microscope prototype, which she co-developed and set up in the lab at...

It was a long-held desire: redesigning the curriculum for the bachelor's programme in Rechtsgeleerdheid (Law).' It is a return to the thematic approach, but in a 21st century context. There are no more short cases, but one big project per semester that involves the different types of law. After two...

The consultation round on the upcoming ITEM Cross-Border Impact Assessment 2021 is herewith launched! Grab the opportunity to share your experiences with ITEM! Dossier suggestions can be made up to and including 18 January 2021.

Dr. Federico De Martino of the Department of Cognitive Neuroscience at the Faculty of Psychology and Neuroscience has been awarded the European Research Council (ERC) Consolidator Grant. Dr. De Martino will study hearing in context, as what we hear greatly relies on context.

The Dutch Research Council (NWO) has introduced a new funding instrument to stimulate Open Science. Eligible initiatives are in the broad field of Open Science; ways to publish more open access, to unlock and share data, or to bring about a cultural change within the organization to Open Science.

On 18 September Dutch Minister Koolmees answered parliamentary questions about the possibility for pensioners abroad to pass on their proof of life via an app. This concerns a case in which ITEM, together with Advisor on Frontier Work for the MEP Jeroen Lenaers, has worked on in favour of persons...

DigiD is known as the quick and easy identification system for use of government websites. Sadly, in the past frontier workers seemed to be excluded from this service. In accordance with the ruling of the Council of State, the Dutch government has officially expanded the DigiD provision. Meaning...

Since August 2020 ITEM has moved to a beautiful historic building of Maastricht University in the city centre of Maastricht. In addition, ITEM has a new coordinator, Pascal Vossen, who runs the daily office since this spring.

Discoordination at the beginning of the COVID-19 outbreak caused numerous bottlenecks in the border regions, which proved to have negative effects on Euregional cooperation. The PANDEMRIC project (Interreg V-A Euregio Maas-Rijn), aimed at promoting Euroregional cooperation in the field of health...

With an inspiring campaign in Maastricht, Public Health students of Maastricht University have contributed to the launch of the global initiative 'This is Public Health' (TIPH). Their goal? To showcase what public health is and why it is so vitally important for promoting and protecting the health...

Professor José M. Peiró visited Maastricht University, to speak, meet with colleagues, and of course receive his honorary doctorate.

What is the meaning of academia in times of environmental crisis? This question brought us together during a debate initiated and organized by Students for Climate Maastricht, and supported by Sustainable UM2030 and the Faculty of Arts and Social Sciences.

To accelerate the switch to renewable energy and to reduce CO2 emissions, Maastricht University and Bodemzorg Limburg will make the former Belvedere landfill suitable for installing solar panels.

The Faculty of Psychology and Neuroscience at Maastricht University has appointed a new Professor. Prof. Kai J. Jonas will take up the chair "Applied Social Psychology with special focus on LGBTQI+ Diversity and Health". In the coming year he'll be structuring his game plan and preparing his...

A Belgian resident successfully brought a case to court with the help of the ITEM Expertise Centre, because she did not receive a DigiD.

As 'grant PhD students' are not paid by the university but receive funding via an external (foreign) scholarship, they are not entitled to a child care allowance in the Netherlands.

The consultation round on the upcoming ITEM Cross-Border Impact Assessment 2020 has been launched.

The province of Limburg will support expertise centre ITEM with a grant of 3 million euros over the next 5 years. 

Are you someone who is committed in an extraordinary way or who wants to make UM and its surroundings or society more sustainable? Or do you know someone or a team who has made a special contribution to the sustainability of UM and its surroundings in an administrative, scientific or service related...

Crisp but sunny and dry autumn weather helped Maastricht University to another successful Open Day on Saturday. The six faculties welcomed 1582 prospective master's students looking to learn more about the programmes on offer.

On 21 and 22 November, the fifth annual conference, so an anniversary edition, of ITEM took place in the Province of Overijssel. Policy makers, politicians and scientists came together in Enschede to build cross-border cooperation.

Anne's extra mile in health: Training your mind for sustainable weight loss

The "Eat-Lab" –officially the Research Group Eating Disorders & Obesity – which is headed by Anne, conducts different kinds of research into behaviour and psychological processes in relation to abnormal eating and obesity...

The ITEM Cross-Border Impact Assessment 2019 has been published. With its annual Cross-Border Impact Assessment, the Institute for Transnational and Euregional cross-border cooperation and Mobility / ITEM provides more insight into European and national legislative and policy initiatives and its...

As of October we have a brand new Green Office and they would like to introduce themselves! The Green Office's aim is to represent the student voice when it comes to sustainability at UM.

The free movement of workers is an important idea that the EU is built upon. Maastricht University researcher Bastiaan Didden, studied how the free movement of workers in The Netherlands, Belgium and Germany works in practice. He looked into how the EU borders affect pensions, social security and...

On Thursday 10 October, a report concerning migration of asylum permission holders was published by the Research and Documentation Centre of the Ministry of Security and Justice (WODC) and Statistics Netherlands (CBS). This report is co-authored by Marloes de Hoon, a PhD candidate who is conducting...

Rector Magnificus Rianne Letschert signed the San Francisco Declaration on Research Assessment (DORA) today, marking Maastricht University's (UM) official endorsement of a new approach to assessing academics.

Open Science is an international phenomenon that is increasingly taking concrete shape at Maastricht University (UM). Among its aims is the goal of making science 'as open as possible' and 'as closed as necessary'.

The York Maastricht partnership (YMP) has announced its first round of funding, supporting £2m (€2.2m) of research collaborations across nine distinct projects – including initiatives to tackle serious health problems and solutions to global sustainability.

Pain during sex is a constant for one in 10 women, and one in three women experience this kind of  pain occasionally. Then there are those women who suffer from vaginismus, who are so afraid of the pain that they avoid sexual intercourse completely.

Global climate change is an issue that Arthur Bribosia (UCM) and Marion Meyers (DKE) feel very strongly about. Strong enough to take action. Last May, they got 3000 people out on the street to join the first climate march in Maastricht. For the next march, scheduled for 20 September, they're hoping...

For the first time, in experimental animal models for MS, researchers at Maastricht University (UM) and Hasselt University (UHasselt) have succeeded in restoring the substance myelin, which is degraded by the disease.

"The main goal was learning and having some nerdish fun!"

GROWINPRO, a new EU-funded project led in part by Prof. Pierre Mohnen and Assistant Prof. Tania Treibich will provide a raft of joined-up policies to set Europe on a more balanced course of development – one fuelled by innovation but sensitive to issues like climate, demographic and labour changes...

Starting in 2012, the SustainaBul (which is a pun, as a 'bul' is the degree you receive when graduating from university) has ranked the sustainability of the Dutch higher education institutions. The ranking is organised every year by Studenten voor Morgen, a Dutch student initiative. Participating...

In May, Dr Jarrod Ormiston, Assistant Professor in Social Entrepreneurship, was a keynote speaker at the Changemakers Summit in Lesvos where he presented his insights from the Inter agency (UNCTAD / IOM / UNHCR) Policy Guide on Entrepreneurship for Refugees and Migrants.

Each year, various publications such as the Financial Times and Times Higher Education release university rankings, rating schools on various criteria to indicate which programmes offer the best educational investment. Although there are differing views on what these ratings actually reveal, Peter...

Originally from Australia, Melanie Feeney's career path includes the completion of a master's degree in sustainability in Sydney, research on sustainable business in remote and rural Australia and Southeast Asia as well as a role as Education Development Officer at UM. Building on her extensive...

Gladys Akom Ankobrey recently joined the platform by KNAW and 'De Jonge Akademie', Faces of Science. This week her first blog was posted.

Today, the Advisory Committee van Rijn published the report 'Changing direction; towards transparent and balanced funding and more cooperation in higher education and research'.

Sanne Houben (Department of Clinical Psychological Sciences) has been with the Faculty of Psychology and Neuroscience since she started the Bachelor in Psychology at UM. After completing the programme, she obtained her master's degree in Psychology and Law (now Legal Psychology). During her bachelor...

The Maastricht debate, a political debate between the "Spitzenkandidaten" of the leading European parties took place last Monday, 29 April at the theatre at the Vrijthof. Simultaneously, the debate was live broadcast on the Vrijthof square for all interested spectators who did not get the chance to...

The Royal Netherlands Academy of Arts and Sciences (KNAW) has appointed 19 new members, including two UM professors: Valentina Mazzucato and Kiran Klaus Patel.

Contribute to our Queen of Hearts research

The commission that rules over the grant distribution states that "the proposed project has the goal to systematically enhance global citizenship and social engagement". They also say that they are convinced of the knowledge and skills of the applicant and his diverse project team. €1.500.000 euro...

"We've been researching a very old question: how can we link our daily experiences to underlying brain activity?"

Read UM's response to 'Forum voor Democratie's' initiative to start a tipline for leftist indoctrination at school. 

In the EU, the mobility of many professionals is governed by the Professional Qualifications Directive. The instrument was introduced in 2005 and adapted in 2013. Due to be implemented on 18 January 2016, the directive's transposition apparently leaves much to be desired. On 7 March 2019 the...

It has appeared in several cases already: PhD candidates with a scholarship who do not receive childcare allowance. Recently, Minister Van Engelshoven of Education, Culture and Science answered parliamentary questions about the right to childcare allowance for PhD candidates. The answers she gives...

"If I go through gender confirmation treatment, how will life be between the sheets?" This is a common question in the trans-community. Mathilde Kennis is trying to find an answer.

On 30 January 2019 Sylvia Roozen obtained her PhD at Maastricht University with the Cum Laude predicate. She's the 18th PhD student at the Faculty of Psychology and Neuroscience (since its establishment in 1995) to receive this distinction.

On 15 February he will bid farewell to his career at Maastricht University. Prof. Wim Riedel: Drummer, cyclist, pilot and Professor of Experimental Psychopharmacology at the Faculty of Psychology and Neuroscience (FPN).

On Tuesday 29 January 2019, Irena Boskovic (Clinical Psychological Science, Forensic Psychology section) will be defending her thesis "A Multi-Method Approach to the Detection of Fabricated Symptoms" in the Auditorium at Minderbroedersberg 4-6.

Which kind of legal instrument can offer an effective solution for the province of Limburg to better tackle border-specific legal problems? How can Limburg obtain a certain 'mandate' to play an active role in solving legal border obstacles? This question is answered in the research report Statuut...

Pensioners who emigrate within the EU and wish to continue to receive their pension must periodically send in a life certificate to various institutions. In practice, this means that a pensioner has to travel to competent authorities several times a year at their own expense in order to have the...

Are foreign researchers entitled to childcare benefit in the Netherlands? Expertise Centre ITEM investigated a case and concluded that the tax authorities don't take sufficient account of European rules in the matter. ITEM has filed the case with the court, which is expected to rule soon.

On 16 November, the fourth annual ITEM (Institute for Transnational and Euregional cross-border cooperation and Mobility) conference took place. Around 120 experts and scientists from several countries gathered in Brussels to discuss the theme 'Cross-border cooperation: challenges ahead'.

On Wednesday 28 November, Maastricht University (UM) organised the 2nd edition of the Student Employability Seminar. During the event, the current developments of the UM Employability Initiative were presented. The Employability Initiative aims to prepare our students for their future careers.

On 19 November Prof. dr. Anouk Bollen (ITEM / Maastricht University, Faculty of Law), was a guest on the regional television programme L1 AvondGasten. Together with members of the European Parliament she took part in a discussion about several European themes. They discussed ITEM's focus, as well as...

On 15 November 2018, an ITEM Benelux Workshop about recognising qualifications took place at the Benelux Secretariat General in Brussels. The workshop brought together different stakeholders at the regional, national and European levels.

In March the German coalition agreed to a subsidy aimed at stimulating young families' own home ownership financially. Only  people living in Germany are eligible. What does this mean for taxpaying frontier workers? The Baukindergeld was examined in the framework of ITEM's annual Cross-border Impact...

On invitation of the Rapporteur Matthijs van Miltenburg, Martin Unfried of expertise centre ITEM participated in an expert panel about a cross-border mechanismorganised by the ALDE Group on 18 October 2018.

In order to cope with labour market shortages and abundances in the area of child care work it has been proposed that Dutch child care workers be employed across the border in Germany. However, recognition procedures have proven to stand in the way of the swift labour market access of Dutch child...

The Dutch Ministry of Health, Welfare and Sports has responded in a letter to the House of Representatives, which has ensured that a recommendation from the report Grenswerkers in Europa (frontier workers in Europe) has been resolved.

On 10 December (10:00-11:00) Dr. Phil C.W. Chan, Senior Fellow at the Institute for Security and Development Policy (ISDP), will give a guest lecture.

A first document has been published as part of the B-Solutions project "Roadmap and factsheet for the recognition of qualifications for highly demanded professions". The goal of the project, submitted by the Province of Limburg (NL) as lead applicant and carried out by Expertise Centre ITEM, is to...

The project entitled REconciling sCience, Innovation and Precaution through the Engagement of Stakeholders (RECIPES) will address the topical question as to how to protect health and safety of persons and the environment whilst promoting innovation.

On October 11, PREMIUM excellence programme celebrated its 7 years of existence by arranging a reunion for its alumni.

Due to globalization and the increasingly integrated nature of regional economies, workers largely operate cross-border on a highly mobile basis. Because of this highly mobile character of activities, difficulties arise regarding the place of exercise of employment for tax purposes, and affiliated...

Expertise Centre ITEM supports and promotes - from science - the euregional and transnational functioning of society. In order for society to use ITEM's research, a cross-border portal will be launched in September 2018.

We are pleased to share with you the latest issue of the MCEL Annual Report. We hope that this will help us to learn yet more from each other!

The board of editors of the European Constitutional Law Review invites submissions for its 2018 EuConst Colloquium, which will be held in Amsterdam on 5 October 2018. 

EIPIN Innovation Society, an EU-funded Horizon 2020 research project on the role of intellectual property in innovation, offers its network as the basis for individual fellowships under the Marie Skłodowska-Curie Actions.

Upon invitation of the Department of International Law from the Peoples' Friendship University of Russia Moscow, MCEL member Prof. Dr. Marjan Peeters attended the XVI Blischenko Conference on Public International Law.

On 9 April, MCEL member Marcus Meyer successfully defended his PhD thesis entitled "The Position of Dutch Works Councils in Multinational Corporations".

Jacqueline de Groot is delighted to support ITEM in the upcoming year and a half as advisor external affairs.

Expertise Centre ITEM is researching a number of aspects in relation to cross-border work. One of the issues currently in the spotlight is the (im)possibility to get a DigiD. Expertise Centre ITEM would like to know how many people would like to use a DigiD, but find that they are unable to obtain...

Expertise Centre ITEM is glad to have become a member of TEIN (Transfrontier Euro-Institut Network), the network for cross-border institutes and universities. With its membership, they will strengthen its cooperation with other institutes and universities in border regions.

Matthijs Huizing has joined the team of Expertise Centre ITEM. With his position as 'advisor external affairs', he will represent the expertise centre in order to form a link between science, politics and policy.

Claudia Egher, PhD Candidate at the Faculty of Arts and Social Sciences, wins IDS Vision Essay Competition

On the 18th of December, Sabrina Roettger-Wirtz successfully defended her PhD thesis 'The Interplay of Global Standards and EU Pharmaceutical Regulation' supervised by Prof. Ellen Vos and Dr. Andrea Ott.

Conference on EU Agencies in the Future Europe with livestream!

Visiting researcher Dr. Alberto Miglio. We are glad to hear that Dr. Alberto Miglio enjoyed his stay here and we hope to welcome many more scholars!

On 28 November, Maastricht University hosted Dutch TV show College Tour. In our own UM SPORTS they recorded a programme with top cyclist Tom Dumoulin as their guest.

This year's Erasmus prize was awarded to three FASoS students.

Lithuania's President Dalia Grybauskaite on Monday appointed Virginijus Sinkevicius, chairman of the parliamentary Economic Committee and a member of the ruling Lithuanian Farmers and Green Union, as the country's economy minister.

The work lawyers do, the way they do it – indeed, the entire labour market – is changing radically. This calls for new, 'soft' skills, which in turn requires an education revolution. And to this end innovative technology can make an important contribution, according to Bram Akkermans, Catalina...

MCEL member Professor Lisa Waddington made a number of presentations at the annual seminar of the Academic Network of European Disability experts (ANED) held in Brussels on 16 and 17 November. 

Dr. Andrea Ott, Associate professor in EU law and MCEL researcher, taught Chinese students at the master programme in EU and International Law of the China-EU School of Law in Beijing from 6 to 10 November 2017.

During the Week of the International Student we present a new story each day. This one features Sarah Weingartz from Germany.

On Wednesday 8 November, Maastricht University (UM) organised the Employability Inspiration & Improvisation Day. During the event, the first results of the UM Employability Programme were presented.  The Employability Programme aims to prepare our students for their future careers.

On Thursday 26 October, a special press briefing on the Lancet report will be held at the UM Campus in Brussels. The briefing will also be available via a livestream.

His mouth fell open in surprise, when Gideon Koekoek heard the news two months ago that would proudly be presented to the whole world on Monday, 16 October. The detection of two merging neutron stars, first observed with two telescopes, according to the theoretical physicist, solves a whole range of...

Harro van Lente has been appointed as Chairman of the NWO Advisory Committee Responsible Innovation.

Ook dit jaar organiseren Thuis & Partners, Institute for Corporate Law, Governance and Innovation Policies van de Universiteit Maastricht en Delfin Executives de Dag van de Limburgse Commissaris. Een van de sprekers zal Maria van der Hoeven zijn, voormalig Minister van Economische Zaken en...

In an official document of the Commission's Regional Policy titled Communication "Boosting Growth and Cohesion in EU Border Regions", the Cross-border Impact Assessment of the ITEM Expertise centre of Maastricht University was put forward as a good practice by the European Commission in order to...

To get a residence permit in the Netherlands, or elsewhere in Europe, asylum seekers need to tell a credible story about their identity, their country of origin and the reason they fled. Yet the way in which asylum officials ask questions does not always make for a good test of reality. This is the...

Maisons Tropicales/Maisons Coloniales: contesting technologies of authenticity and value in Niamey, Brazzaville, Paris, New York and Venice - Article publication by Christoph Rausch in the International Journal of Heritage Studies

Aline Sierp, together with colleagues from the University of Siena, Sibiu and Krakow, has won a Europe for Citizen Grant funded by the European Commission.

The migration and citizenship section of the American Political Science Association (APSA) has awarded the '2016 Best Chapter Award' to a book chapter by Floris Peters and Maarten Vink. 

Maastricht University researchers are currently calling for people to take part in a survey about the reasons for highly-skilled international migrants to come to live and/or work in Limburg (NL) or the Euregio Meuse-Rhine. By participating, you can help make internationals' lives, like your own, in...

PhD candidate Kim Geurtjens conducts research into the cross-border nature of criminal motorcycle gangs.

Maarten Vink has been appointed Guest Professor at the Malmö Institute for Studies of Migration, Diversity and Welfare (MIM) for the academic year 2017-2018.

Maastricht University (UM) ranked 200th in the latest edition of the QS World University Rankings, which was published today. UM's ranking was lower this year compared to last year, when it placed 173rd out of 965 universities worldwide.

Friday 19 May, three teams of the Health Food Innovation Management master's programme (UM's Campus Venlo) took first, second and third place in the preliminary round of the Ecothophelia competition: a Europe-wide competition between student teams of both universities and colleges.

Karin Bijsterveld appointed as a member of the KNAW Council for the Humanities

During the BIOMEDICA Life Sciences Summit, which took place on 9-10 May in Eindhoven (NL), the Ralf Raue Innovation Award for Life Sciences 2017 was awarded to the Aachen-Maastricht Institute for Biobased Materials (AMBIM).

The Research Master Cultures of Arts, Science and Technology (CAST) was accredited and received an exceptional score of 'good'.

On Sunday 23 April, the first Pulse of Europe gathering in Maastricht took place. This independent pro-European citizens' initiative aims to counteract populism, and support Europe against disintegration.

Maastricht University is the sixth best young university in the world according to the Times Higher Education 200 under 50 ranking, which was published during the Young Universities Summit in Brisbane, Australia on April 5th.

Lecture Ron Heeren Universiteit van Nederland

RegMed XB is the new institute for regenerative medicine

On Monday evening 27 March, in a full auditorium of the Maastricht University administration building, various institutions presented the results of a unique and intensive cooperation to support the integration of refugees. Since the fall of 2015, these organisations have closely collaborated to...

Martin Rooijackers (Master student Artificial Intelligence at the Department of Data Science and Knowledge Engineering – Maastricht University) and his LetaBot took part in the annual Student StarCraft AI Tournament and won in both the student-division as well as the mixed division!

In March 2016, now 25-year-old Sophie Joosten completed her master's programme in Medicine with an exceptional thesis on renal cell carcinoma. During her research, she discovered biomarkers that can help predict the survival of patients with kidney cancer. She received this year's Thesis Prize for...

The signing of the Maastricht Treaty marked the first step towards the establishment of the European Union (EU) as we know it today. Now, 25 years later, it is time to take stock. Sophie Vanhoonacker, professor of Administrative Governance specialising in EU foreign and security policy, is deeply...

Annika de Flor has won the Kremers Award for her Master thesis: 'Water-related Ecosystem Services in the Environmental Impact Assessments in the Peruvian mining industry'.

It's Thursday 16 March and the Aula at Maastricht University's School of Business and Economics is packed. Several hundred students have come to hear digital sensation Jay Shetty talk about the importance of "building a life, not a resume".

VitaK Innovation in Life Science, a spin-off from Maastricht University, has succeeded in developing a prototype of a new medical diagnostic device called Nephro-K. Nephro-K is an in vitro diagnostic (IVD) system on which in 1 drop of blood a protein can be measured that results from vitamin K...

Across 30 European countries, researchers of ICIS, Maastricht University's scientific institute for sustainable development, and their research partners are searching for projects that seek to change people's energy consumption at home. The target is to collect information on 1,000 projects that...

Jeroen Trienes, graduate of Knowledge Engineering at Maastricht University, is now Creative Director at Goal043. This Maastricht company develops 'serious games', computer games that have some purpose other than pure entertainment

In 2016 the Rutte Cabinet proposed that assisted suicide be legalised for older people who feel they have led a full life. The proposal is, according to Maarten Verkerk, endowed professor of Christian Philosophy, a "neoliberal" brainchild that prioritises individual autonomy over morality

A new institute is aiming to enhance the participation of people with occupational disabilities in the labour market. The Inclusive Labour Organisation Expertise Centre (CIAO), launched by Maastricht University in September 2016, will make insights from research available to companies, governments...

Last week Dr. Benedikt Poser of the Department of Cognitive Neuroscience (CN) at the Faculty of Psychology and Neuroscience (FPN) received word from the NWO (Dutch Organisation for Scientific Research) that his team received the NWO Investment Subsidy Medium grant (MaGW) from the NWO's division of...

Dr Henry Otgaar of Maastricht University examines how memories are formed, influenced and can even be completely made up.

Two months after the official project kick-off, delegates of the ten organisations participating in the ENERGISE consortium convened in Maastricht to review the work done so far and to plan the tasks ahead.

This year for the first time, the TEFAF Art Market Report has been prepared by Prof. dr. Rachel Pownall, member of the MACCH Steering Committee, who holds the TEFAF Chair in Art Markets at the School of Business Economics at Maastricht University. The report is written in partnership with the...

At Maastricht University assistant professor Lana Sirri critically examines feminism at the intersection of gender and religion, including aspects such as race, sexuality and ethnicity.

After several pilots, UM is ready to roll out university-wide waste separation this year.

On Monday 6 March, FHML researcher Anique de Bruin received a Comenius Teaching Fellow Grant from Dutch Minister of Education Jet Bussemaker.

New publication, edited by Bruno de Witte, Andrea Ott and Ellen Vos

During the Dies, the winners of the thesis prizes were announced. The thesis prizes are awarded to master's students who have written an outstanding master's thesis. Alumnus Matthijs Korrevaar was among the winners. He investigated how rents in several European cities have developed over the last...

With a score of 62.5, Maastricht University (UM) has been ranked as the country's second best general university in the Keuzegids Masters 2017. Eight programmes – four more than last year – were designated 'top study programmes': Management of Learning (SBE), European Public Affairs (FASoS)...

In January Dr. Jessica Alleva, from the Department of Clinical Psychological Science at the Faculty of Psychology and Neuroscience, was honoured twice for her work on improving body image. She received the 2016 Seymour Fisher Outstanding Body Image Dissertation Award and the Distinguished Women...

On 7 December 2016 the UWV and Expertisecentrum Inclusieve Arbeidsorganisatie (CIAO) signed a cooperation agreement for the duration of 4 years. The CIAO is housed at Universiteitssingel 40, Maastricht University.

On 22 February, 15 medical students of Stichting Taskforce QRS Netherlands gave a major resuscitation training to pupils of the Den Hulster College (Venlo) and Members of the Dutch Parliament in the hall of the Parliament building in The Hague.  

ICIS Maastricht University and Wageningen University (WUR) organized a fruitful and inspiring symposium to present knowledge and insights gathered in two projects: SPIN and SUSPENSE.

Maastricht University (UM) and the municipality of Maastricht are starting a pilot project called Match to improve the connection between volunteer projects, students and residents.

Rianne Letschert, Rector of UM and Annemarie Penn-te Strake, mayor of Maastricht - both members of the Board of Trustees of Slachtofferhulp Nederland (The Netherlands Victim Support) - about the European Day for Victims of Crime

Maastricht University welcomed more than 3,000 prospective students and their parents and guardians during the Bachelor's Open Day on 18 February.

On the 9th of February Maastricht University's Campus Brussels hosted a workshop of the Worldwide Univerisities Network (WUN) on Brexit.

Anna Harris has been selected as a new member of the Global Young Academy (GYA). The Global Young Academy 'aims to become the voice of young scientists around the world'

The amount of data produced by scientists increases by one third every year, according to the European Commission. How can they find their way around this mountain of data? This is the key question intriguing the new distinguished university professor of Data Science, Michel Dumontier.

Pauline Hakutangwi had never heard of Maastricht, let alone Maastricht University. Born in Zimbabwe but resident in the UK since the age of 10, she nevertheless headed for the South Limburg city in 2013 to pursue her master's in Global Health. "It turned out to be ideal. The programme has given me a...

Previously, assistant professor of Finance Paul Smeets showed that investors are willing to invest in sustainable funds and projects even if this leads to lower financial returns. Last summer he received a Veni grant for a far-reaching new study on the motivations of sustainable investors.

 

185 youngsters under the age of eighteen got the opportunity to stand in the shoes of a European parliament member last week. This year, the biannual Model European Parliament took place in Arnhem and Maastricht, the location where the Maastricht Treaty was signed 25 years ago.

On Friday the 20th of January, the 25 top students with a VNCI scholarship partook in an elaborate meet and greet on the Brightlands Chemelot campus. The day was dedicated to the use and development of the pilot plants for the Chemical industry.

TARN launches a call for papers for a two-day international TARN conference to be held at the University of Luxembourg  in Luxembourg on 27-28 June 2017 on the external dimension of EU agencies and bodies, looking at activities of EU agencies reaching beyond the borders of the EU and discussing...

On 10 February 20 UM buildings will set their thermostat lower.

ICIS released a new book which gives an overview of the diversity and richness of ongoing and recent sustainable development research at the institute in 35 short chapters, and it introduces ICIS research agenda for the coming years.

On Tuesday 7 February 2017, exactly 25 years after the signing of the Maastricht Treaty, UM will celebrate its 41st Dies Natalis. During the anniversary celebrations the German president Joachim Gauck will be presented with an honorary doctorate. Here, two generations of Germans reflect on his life...

On 7 February, Her Royal Highness Princess Beatrix of the Netherlands will attend the presentation of an honorary doctorate to President Joachim Gauck of Germany. The ceremony will take place during the Dies at Maastricht University (UM).

 

Graduates of higher vocational education (HBO) in the Netherlands have good career prospects, according to the 2015 HBO Monitor. For the first time, the monitor surveyed graduates about their experiences not only 18 months but also five years after graduation.

175 students, employees and sponsors of Maastricht University participated in Zweit Veur Leid last Sunday. The charity run opened with a spectacular warming up in the Geusselt Stadium and followed a stretch of Maastricht's green mile. 

MaCSBio successfully attracted funding as part of a large NWO-TIFN-TKI project which aims to determine how dietary food intake and physical activity influence plasma glucose control, and how differences in plasma glucose concentrations, in turn, affect the mental and physical performance as well as...

The lecture hall at the Maastricht School of Business and Economics is now called the 'Franz Palm Lecture Hall'.

The UM Award, the prize that is presented annually to really committed employees, was presented to Len Cuppens and Bakir Bulić at the New Year's reception on Monday January 9th.

When you receive psychological treatment, for instance for an anxiety disorder or depression, what actually happens in your brain?

Shyama V. Ramani, Professor of Development Economics at UNU-MERIT, has been working on the issue of sanitation since the tsunami of December 2004.

Nicole Rijkens-Klomp defended her PhD thesis: "Foresight for strategic policies; lessons from local practice"

Read about the latest publication contributions by Prof. Michael Faure.

MODINT, AMIBM and CHILL have pulled together to set up an open innovation center for research into the development of fibers and yarns from biopolymers. The center will develop new textile production processes and –applications for this.

On 13 December, the Netherlands Organisation for Scientific Research (NWO) announced the research facilities that will be given highest priority status over the next four years in the Netherlands. Four facilities at Maastricht University, one of which shared by several clusters, are participating in...

On 9 December 2016, leading politicians, scholars and interested parties followed the invitation of the municipality of Maastricht to attend the 25th anniversary of the Maastricht Treaty.

The Universal Declaration of Human Rights was officially signed on 10 December 1948. This declaration was adopted to protect the fundamental rights of people around the world. To commemorate this, we celebrate Human Rights Day every year on 10 December.

On 9 December, the Aachen-Maastricht Institute for Biobased Materials (AMIBM) is opening 1500 m² of new laboratories at the Brightlands Chemelot Campus.

Out of many applications sent in by students from all over in the Netherlands, Patricia Ogger (and five others) were nominated for the award, also known as 'The Darwin'.

Last Wednesday Health Sciences student Nousjka Vranken won an audience award for the presentation she gave about her bachelor's research during the Student Research Conference in Nijmegen.

On Wednesday 7 and Thursday 8 December, Universiteit van Nederland will broadcast a lecture by UM professor Marko Jelicic and assistant professor Ewout Meijer.

It was the first time that mothers Karolina Dam and Nicola Benyahia spoke to an audience of five hundred about their sons, who got killed in Syria after joining Isis.

On the occasion of the inauguration of the completely renovated Skillslab on 24 November, the director, an instructor and two students discuss the ins and outs.

During the last edition of TEDxMaastricht, which took place on 17 October 2016, three UM staff members gave an inspiring TED talk within the theme 'A matter of perspective'. 

Today, Keuzegids Universiteiten published a new ranking based on additional data. With a total of 98 points University College Maastricht (UCM) rises to first position, which is head and shoulders above other University Colleges.
 

If you write a dissertation on the history of Problem-Based Learning (PBL), you cannot avoid discussing Maastricht University. You also cannot avoid the work of Professor of Psychology Henk Schmidt, who, from 1974, contributed to the development of PBL at the country's eighth medical faculty in...

Aagje Swinnen has been appointed as Endowed Chair of International Humanism and the Art of Living at the University of Humanistic Studies in Utrecht per 1 October 2016.

Before the discovery of penicillin in 1943, people died from infections caused by everyday household accidents – there were simply no drugs available to fight off these infections. This may happen again in the future, warn scientists from all over the world.

On Thursday 17 November, Universiteit van Nederland will broadcast a lecture by UM Assistant Professor Remco Havermans.

In the latest edition of the Dutch study information guide Keuzegids Universiteiten, five out of the seventeen UM bachelor's programmes that were evaluated were ranked first. The university itself was listed fourth in the 'other universities' category.

Assistent professor Jacques Claessen (Faculty of Law) is a proponent of 'restorative justice', someone who believes in the power of mediation in criminal cases. 16 November marks the International Day of Tolerance – an opportune time to highlight the difference between 'severe' and 'smart'...

On this day exactly 125 years ago, physician Sir Fredrick Grant Banting was born. Together with Charles Best and John Macleod, Banting discovered that insulin could be used to treat diabetes.

The National Prevalence Measurement of Healthcare Quality (Landelijk Prevalentiemeting Zorgkwaliteit, LPZ) – a measurement tool developed by researchers at Maastricht University to assess the quality of basic healthcare – has been revised.

Call for Papers for the seminar on "Reconsidering the Law-Finance Nexus in a Post-Crisis World" (The 5th International Seminar on Law and Economics, held in Beijing, 2 June 2017)

The new Center Court on the Brightlands Chemelot Campus in Sittard Geleen will be officially opened on 16 November.

The research project "Lifelong Learning and competence development" of Andries de Grip, Director of the Research Centre for Education and the Labour Market (ROA) and Professor of Economics has been granted € 450.000.

Twelve November it is World Pneumonia Day. Camielle Noordam did PhD research on pneumonia in children in sub-Saharan Africa.

On 7 November 2016, prime ministers Mark Rutte and Geert Bourgeois signed a strategic Dutch-Flemish research agreement governing close collaboration in the field of regenerative medicine. Clemens van Blitterswijk, university professor at the MERLN Institute for Technology-Inspired Regenerative...

With a view to the national charity collection of the Dutch Alzheimer Foundation this week, we speak to Pilar Martinez about her research. 

Two students recently received the very first Double Degrees from University College Maastricht (UCM) and University College Freiburg (UCF).

Researchers at MAASTRO CLINIC and Maastricht UMC+/Maastricht University receive a six million euro grant from the European Commission to investigate treatment of metastatic lung tumours with a combination of radio therapy and immunotherapy in clinical practice

Arrival of Michel Dumontier marks development of interfaculty research programme in Data Science

On 28 October 2016, Dr. Vigjilenca Abazi was invited to give a Jean Monnet lecture at University of Salamanca.

On 17th October 2016, Prof. Michael Faure presented at a workshop in Cairo on law and economics, organised by the Center for Institutions, Economics and Law in Egypt, CIELE. He gave an introduction to law and economics and presented a paper on liability and compensation as tools to reduce disaster...

Dr Pilar Martinez is the first UM researcher to win a grant from the Weston Brain Institute in Canada. She will use this grant to continue her research into Alzheimer's disease.  The €107,000 grant comes from The Selfridges Group Foundation.

Research at Maastricht University is the first to substantiate the financial consequences of an unhealthy indoor environment

Andrea Finesso, a second-year Italian student of European Studies, is the winner of the essay competition initiated by the Dutch House of Representatives and Senate to mark the Dutch EU Presidency.

After 35 years in Maastricht and 42 years in the world of academia, René de Groot officially retired on 14 October 2016. How does this international expert on nationality law look back on his career? And what does the future hold?

Dr. Hylke Dijkstra, Assistant Professor at the Faculty of Arts and Social Sciences has recently edited a forum on the recent EU Global Strategy for the Journal of Contemporary Security Policy with seven articles by senior colleagues on how the strategy came about.

In the annual 'Best Studies' publication by the weekly magazine Elsevier, the bachelor's programme European studies and the master's programme Media Culture were both ranked number 1. The 'Best Studies' survey is based on evaluations by students in the National Student Survey.

The complete list...

Five bachelor's and five master's programmes in first place, new University College Venlo scored 82, together with University College Maastricht (1st and 2nd place in their category)

Students at Maastricht University have developed a device that can detect the presence of certain bacteria. This device may help to prevent bacterial outbreaks in the future.

Two fellows from METRO, Dr Mariolina Eliantonio and Prof Dr Marjan Peeters, have presented at the 4th European Environmental Law Forum (EELF) Annual Conference 2016 that focused on "Procedural Environmental Rights: Principle X in Theory and Practice".

Maastricht University (UM) ranks 94th in the latest edition of the Times Higher Education (THE) World University Rankings 2016–2017, slightly dropping from number 88 last year.

Maastricht University is amongst the best young universities in the world. This year, UM reached 7th place in the QS Top 50 under 50 ranking, climbing one place compared to last year (8). This makes UM the best young European university out of the 18 European universities that have made the top 50.

The reigning Freediving World Champion, Jeanine Grasmeijer (master's student Medicine) has set a new world record in the Free Immersion discipline.

Vol verwachting en enthousiasme begint de eerste lichting studenten van de Double Degree Master Programme in International and European Tax Law aan de eerste groepsbijeenkomsten van het academische jaar 2016-2017.

Het prestigieuze programma is tot stand gekomen door de intensieve samenwerking...

Awarded to Dr. Aart van Apeldoorn for his research into beta-cell protection.

Maastricht University ranks 173rd in this year's QS World University Rankings, showing a slight decrease compared to last year (place 169). In relation to the other Dutch universities, UM's 9th position remains the same.

On Friday 2 September 2016, a monument was unveiled on the square outside the Maastricht University School of Business and Economics – the original home of Maastricht University – in honour of Dr Sjeng Tans.

She will not be presenting a 10-step plan for Maastricht University today – she can hardly be expected to know all the ins and outs of the place yet. But she has been around the world of higher education long enough to know there is room for improvement. And as the youngest female rector in the...

From Monday 5 until Saturday 10 September, Maastricht University will celebrate its 40th birthday with a festive week with various activities at several locations. Will you join us in our celebration?

Following consultations with the deans of the faculties participating in the development of UM's activities in Venlo, the Executive Board has appointed Aalt Bast as the new dean of Campus Venlo.

Large-scale research survey with more than 180,000 Dutch people published in Nicotine and Tobacco Research

Older people who take several prescription drugs don't know what these are for.

UM alumna Maaike Head and her teammate Ilse Paulis won a gold Olympic medal in the women's double scull rowing.

Paradoxical discovery in chronic pain research (MUMC+ news)

In 2016, the PAS (Parcours of Art & Science) festival is pulling out all the stops, with a programme filled with activities related to art and knowledge that extends over three evenings, which is why it has been named PAS+.

Andrea: Swimming went smoothly. During biking I had to be cautious because of the rain. The first two rounds of the mrathon I was okay, but during rounds three and four I had a hard time. Then, finally, the very last kilometers through the city centre, it was like I was growing wings, and all went...

Three Nobel Laureates spoke on Monday 25 July at Games 2016, the World Congress of the Game Theory Society, held at Maastricht University this week.

On Friday 15 July Martin Unfried appeared in the TAZ Tageszeitung with his article "Debate on European Union: A much troubled monster".

The Dutch online magazine 'Valorisatie in beeld' (valorisation in focus) shows the impact of scientific knowledge on society

On 28 June the municipal council of Maastricht has agreed upon the final design of the Tapijnkazerne and has adopted the zoning plan. The project is expected to break ground in mid-2017. The completion is scheduled for 2020.

ITEM congratulates Maastricht University researchers and members of ITEM's scientific board who recently received grants for their research projects.

The Institute for Transnational and Euregional cross border cooperation and Mobility / ITEM will prepare the substantive fundamentals for an online cross-border pension tracking service by which citizens of the Netherlands, Germany and Belgium have a mutual overview of their foreign built up...

The professors fund supports young excellent researchers at the beginning of their academic career UM wide.

Certain types of basal cell carcinoma can be treated using anti-inflammatory ointment instead of surgical intervention (MUMC+ Nieuws).

There's a good chance that African cyclists will soon dominate the Tour de France. The success of Eritrean cyclist Daniel Teklehaimanot in the 2015 Tour may be considered a harbinger of things to come. Researchers at Maastricht University recently published an article in the British Journal of...

The insulin sensitivity of patients with non-alcoholic fatty liver disease (NAFLD) is just as poor as that of patients with type 2 diabetes. Exercise, however, can help the patients to improve their insulin sensitivity, reduce the amount of fat in the liver and, effectively, pre-empt the development...

Expertise centre ITEM notes with great interest the legislative proposal of Klein, member House of Representatives (Tweede Kamer) of the Dutch Parliament, to amend the The General OldAge Pension Act (AOW) and the Participation Act (Participatiewet) in regards to the introduction of the possibility...

Brexit - a bad day for Europe, but knowledge must always cross borders

Today, on Thursday 23 June 2016, the first PhD meeting on pensions will take place. This PhD meeting is an initiative of the Institute of Transnational and Euregional cross border cooperation and Mobility / ITEM of Maastricht University and Tilburg University.

Journalist, columnist and writer H.J.A. (Henk) Hofland has passed away at the age of 88. In 2001 he received an honorary doctorate from Maastricht University

Daan Westra has received the Best International Paper award of the Academy of Management's Health Care Management division. Subsequently, he has been nominated for the all-academy Carolyn Dexter award. 

The TOMA (Tomsk-Maastricht) Double Master Program (DDP) of Maastricht University and Tomsk State University (Russia) have been awarded the Rusprix Award.

Appointment for Niels Philipsen "Special Professor of Shifts in Private and Public Regulation" at Erasmus School of Law, Rotterdam

Penalty shootouts in football could be made fairer by switching the order in which the penalties are taken, according to UM researcher Mehmet Ismail and New York University's Professor Steven Brams.

Foundation for the future: epilepsy education (inaugural lecture Marian Majoie, press release Kempenhaeghe)

Prof. dr. Martin Paul, president of Maastricht University, has been appointed by the Austrian Minister as member of the National Science Council of Austria and as member of the medical Commission of this council.

Dr. Carlos Cadena Gaitán, PhD alumnus and affiliated researcher at Maastricht University is one of seven emerging leaders worldwide shortlisted for the 'Inspired Leadership Award 2016'.

Two Maastricht researchers recently won prestigious awards at the world's biggest heart failure conference, Heart Failure 2016, organised by the European Society of Cardiology.

A team of researchers at the Maastricht School of Business and Economics (SBE) won the Wetenschapsprijs 2016 (Science Award 2016) by MOA, the Center for Information Based Decision Making & Marketing Research.

Special collaboration to unravel genetic backgrounds of cardiovascular disease (News Maastricht UMC+).


 

Researchers at Maastricht UMC+ used contrast magnetic resonance imaging (MRI) to demonstrate a link between blood-brain barrier leakage and Alzheimer's disease.

This year, the Institute for Transnational and Euregional cross border cooperation and Mobility/ ITEM will start investigating the effects of certain national and European laws and regulations for border regions.

On 30 May the new Student portal went online. This one-stop location for accessing and managing their personal university information was developed in close collaboration with students.

The Maastricht heart failure research team, led by Professor Stephane Heymans

Second dutch scientist to win this prestigious diabetes research award

On 13 May, NWO announced the winners of the 87 VIDI prizes of 800,000 euro. One of the winners is Bram Van Hofstraeten (Foundations and Methods of Law, Faculty of Law).

Interfaculty institute for systems biology research will focus on two research lines: systems medicine of chronic diseases and computational and systems neuroscience.

Dean FHML will head up the MRI scanner lab

Five UM students from the Dutch Law master's programme were crowned the winners of the 2016 moot court competition on 18 May, organised by VAR (Vereniging voor bestuursrecht).