1. Virtual Open Days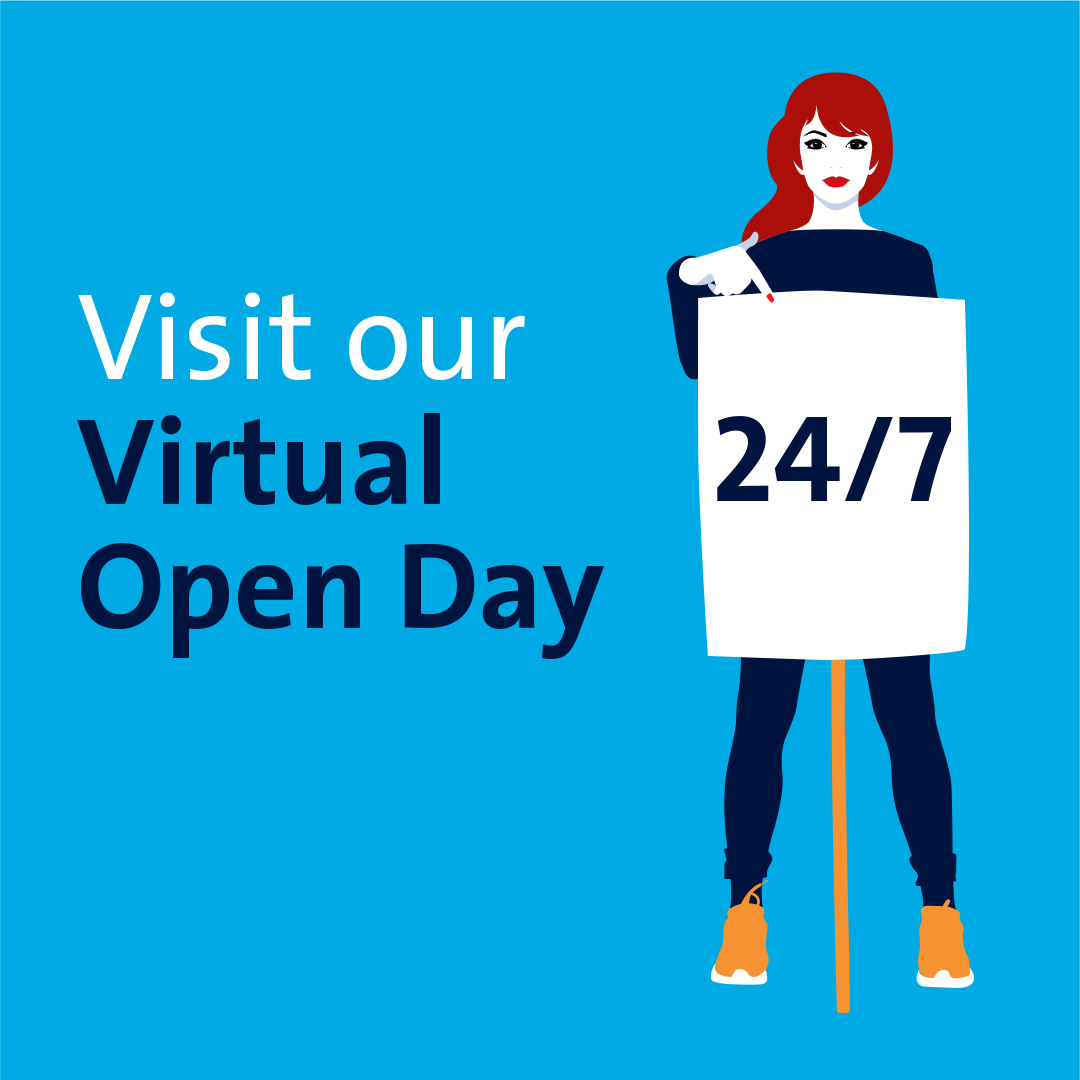 Welcome to our Virtual Open Days
To give you the opportunity to visit us we have created Virtual Open Days that you can visit 24/7. These will help you on your way as you prepare for your student career. The tour explains what makes our bachelor's programmes stand out and will give you a feel of the atmosphere! You can explore our study programmes by selecting one or more options.
Tour our facilities, learn more about our programmes and about student life in Maastricht.
If you haven't decided yet which programme suits you best, the comparison tool below might help you.
2. Study programme information
You can also go to the programme of your choice directly and learn more about the programme information and the courses we offer.
3. Studying at Maastricht University
Welcome to the FASoS Bachelor's Community
4. Online personal appointment
If you still have any questions or would like to have a one-on-one chat with one of our recruiters, you are welcome to set up a Skype call!
For an online Virtual Personal Appointment or other questions you can send an email to info-fasos@maastrichtuniversity.nl.
5. Problem-Based Learning
Problem-Based Learning (PBL) offers you a different way of learning from traditional university education. You work in small tutorial groups, engage in hands-on training and attend (far) fewer lectures. Under the supervision of a tutor, you team up with ten to fifteen students to tackle real-life challenges. PBL is an active way of learning that gives you better retention of knowledge, enhances your motivation and encourages you to develop skills that are essential for the labour market in the 21st century. In short: PBL is all about you, your tutors are very approachable and you learn together in a dynamic way, helping form you into an assertive professional. 
Watch these two videos to see how PBL works at Maastricht University.
6. Bachelor's Open Day
Find out more about one of the most international universities in Europe, experience our unique approach to teaching, immerse yourself in your programme of choice, and explore our beautiful city. The next Bachelor's Open Day is on 24 February 2024. You can also sign up for our Maastricht University Campus tour for prospective students.
7. Experience Days
Experience Days are intended for pre-university grammar school students in their last year of study who preferably have visited an Open Day at the Faculty of Arts and Social Sciences in Maastricht.
Upcoming experience Days
8. Online Q&A Sessions
During these live Instagram Q&A sessions you will be able to talk to our student ambassadors.
You will be able to ask all your questions regarding:
the programme content
the application and admission procedure
what it is like to study the programme of your choice in Maastricht and much more
 Upcoming sessions:
You are welcome to join the sessions on Instagram. Please register beforehand for the programme of your choice.