G30: meet the next generation of European thinkers and creatives
In 2022, the Maastricht Treaty will celebrate its 30th anniversary. And from 11 to 13 February 2022, the Conference on the Future of Europe will take place in Maastricht. These special events mark the occasion for various events and initiatives, including the G30 (part of Re:Generation Maastricht).

In the G30, thirty students from Maastricht University will work together on a creative piece of work about the future of Europe. As part of this project, they will follow workshops and meet various leading European politicians, policy makers and opinion leaders.
Are you curious about what is happening around the G30? Read below an interview with two G30 students, Lotte de Lint and Olsi Sokolli. Or click through for a G30 video and more information about the G30 and the Conference on the Future of Europe.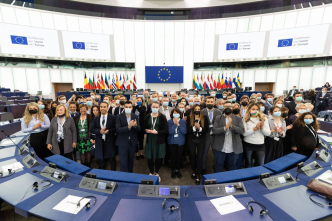 Photocredits:
Reference: EP-121036A
Photographer: Mathieu CUGNOT
Copyright© European Union 2021 – Source: EP
The next generation of European thinkers
Studio Europa Maastricht, a centre of expertise for academic research, European heritage and public debate, will be at the heart of the conversation on the future of Europe. The centre is organising Re-Generation Maastricht, a series of events that reflect on and engage with the Conference on the Future of Europe and the 30th anniversary of the Maastricht Treaty. One of the driving forces of Re-Generation Maastricht is the G30, a group of 30 Maastricht University students who will meet with politicians, policymakers and thought leaders and participate in workshops on storytelling, imagining alternative futures and creative expression. Lotte de Lint and Olsi Sokolli are enthusiastic members of the G30.
What does Europe mean to you?
Lotte: "To me, Europe is the proof that we can truly collaborate across borders and in doing so bring about many benefits for people. We young people almost take those benefits for granted; we can cross borders without even realising it. It's become so easy we sometimes forget there are countries that don't have those benefits."
Olsi: "The freedom of movement within Europe is a huge privilege. But let's not forget that there are different cultures and languages in Europe, and that some of those might like to have more power than others. Europe ensures we are not fighting each other, but working together."
Lotte de Lint (21) is a first-year master's student in Human Decision Science at the School of Business and Economics.
Why did you apply for the G30?
Olsi: "I'm doing European Studies and very interested in public policy, how democracy works and how we can connect politics with citizens. The G30 gives me the opportunity to have direct contact with relevant figures and learn how democratic possibilities can be realised. It will help me see things from a different perspective, from the side of influential policymakers themselves."
Lotte: "As a student of Human Decision Science, I'm interested in how we can make better decisions on complex issues when we interact with one another. At the European level, it's especially interesting to see how we can improve institutional decision making; to get a sense of the structures in Europe and the struggles within their decision-making processes. What also appealed to me was the creative aspect of the G30. Before I started my master's in Human Decision Science, I completed a bachelor's in Industrial Design. One of the G30's aims is to find out how we can showcase what Europe is all about through creative media. That spoke to me from my design perspective. I think storytelling is a powerful way of conveying the importance and image of Europe, which is absolutely necessary."
What role do young people play in Europe?
Olsi: "We need to bring new life to Europe. Strive for better integration, build on what our predecessors have already achieved. I expect a sustainable and welcoming Europe and am really hopeful that we youngsters can make sure we realise that."
Lotte: "What's interesting about including young people in the debate is that currently policy is often focused on the short term. We offer a long-term perspective, which is also in our own self-interest. We want to have a liveable world 30 years from now, in terms of climate change, pollution, social issues … We look further ahead and don't have the closed-minded worldview of policymakers yet, maybe because we haven't experienced many setbacks and limitations."
Olsi Sokolli (21) is a third-year bachelor's student in European Studies at the Faculty of Arts and Social Sciences.
What G30 activities have you been involved in so far?
Olsi: "Unfortunately, some events had to be postponed due to the corona measures. But I was present at the kick-off and was positively surprised by the G30. There were lots of people from different countries and backgrounds with different perspectives. I really enjoyed having discussions with them, particularly because many are studying something unrelated to my programme. That immediately leads to interesting viewpoints."
Lotte: "The kick-off of the 30th anniversary of the Maastricht Treaty and the opening of the permanent exhibition on the Maastricht Treaty were a real eye-opener for me. They gave a nice introduction to the history of Europe, which I only know a bit about. The main takeaway was the fact that I've never experienced a world without the euro, so I never truly understood its benefits until that moment. It also made me realise that often there's a lack of European identity, which is necessary to have a stronger Europe. I also participated in the storytelling workshop, which confirmed my idea that if you want facts and ideas to stick, wrap them in a story. That's how society has always conveyed ideas—through stories."
Text: Margot Krijnen
Photography: Philip Driessen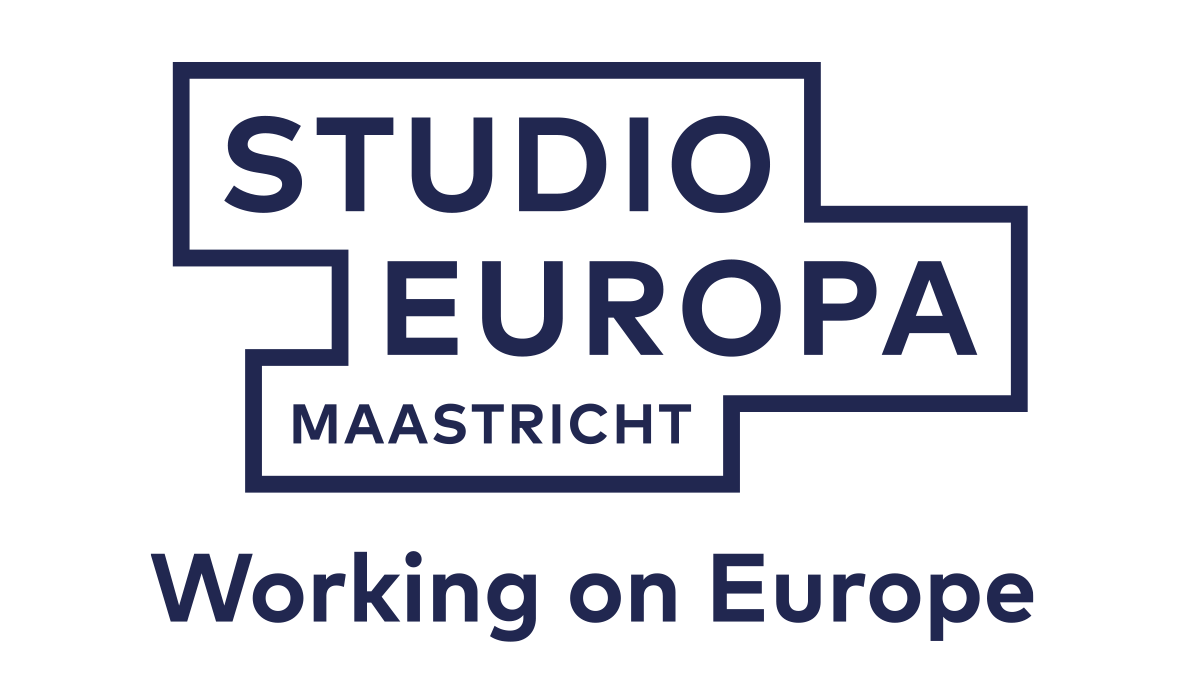 The European Institute of Public Administration (EIPA) and Studio Europa have been selected by the EU institutions to host a pan-European citizens' summit in Maastricht as part of the Conference on the Future of Europe. Citizens' panels will also be held in Dublin, Florence and Warsaw.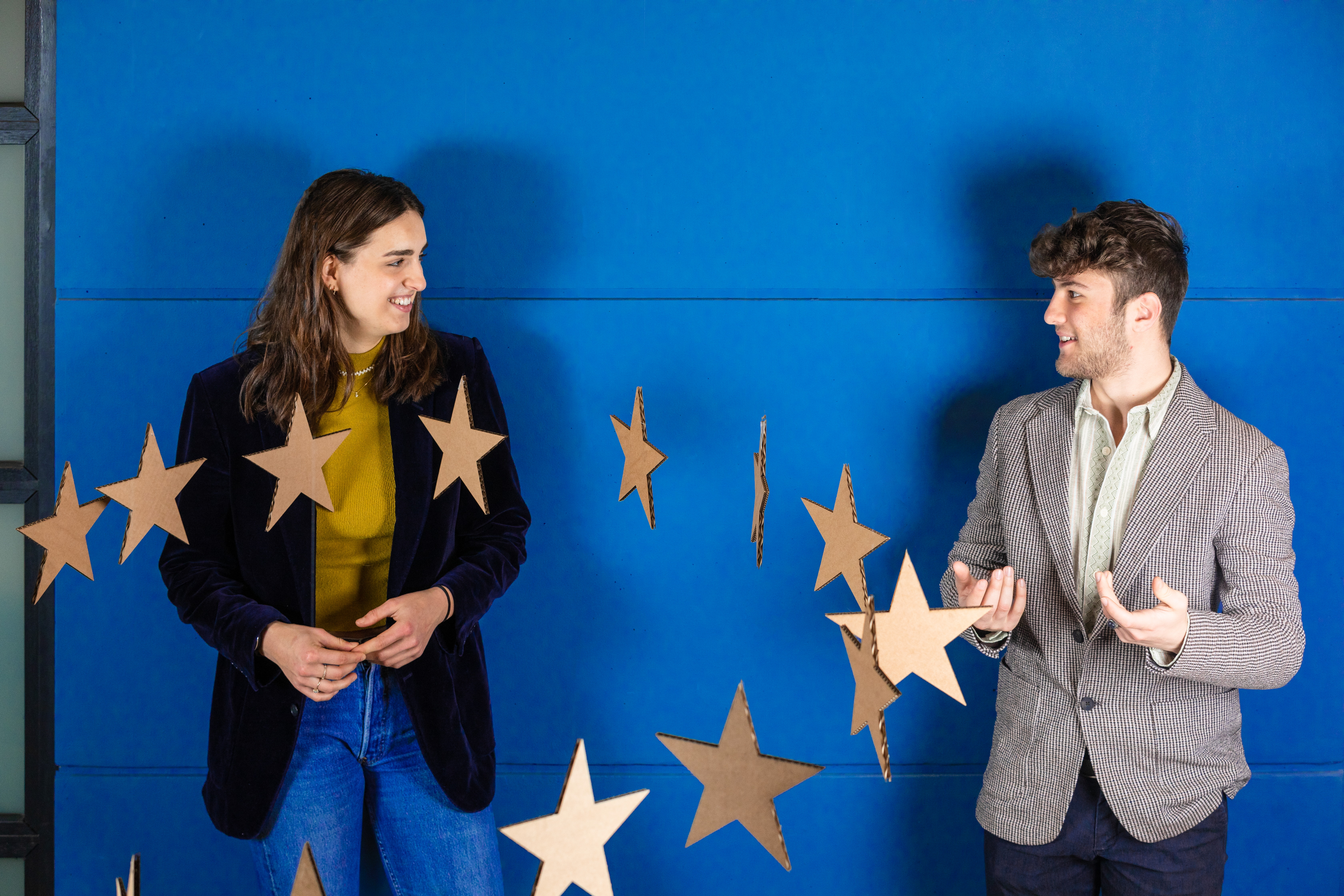 Meet the G30!
19 nationalities and 17 study programs, this is the G30! This diverse group of 30 Maastricht University students will work together on their vision of Europe's future. They will be closely involved in the activities around the 30th anniversary of the Maastricht Treaty. Get to know the students and their ideas in this video.
Want to read more?
Do you want to know more about the G30 and its participants? Here you will find links to more information.
Also read
At the CARIM research institute (school for cardiovascular diseases) in Maastricht, a group of researchers – led by Joost Lumens - is working with 'het digitale tweelinghart' (the digital twin heart): a computer model that simulates the human heart. This research gives rise to a great deal of...

Christian Ernsten and Claartje Rasterhoff, in collaboration with Natuurmonumenten, receive €100,000 for their project 'Rivier Atelier at the Geuldal: heritage management in times of climate change'.

In light of the fast developments within the use of generative AI, the SHE Management Team has developed guidelines for the use of AI.