Jean Monnet funding for researcher Christine Arnold
For her Jean Monnet Module "EUDemocracy: Engaging Young Citizens",  FASoS researcher Christine Arnold has received funding from the European Commission.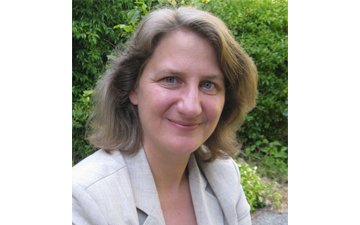 With a grant of €30,000, Christine Arnold is collaborating with a team of colleagues at the Faculty of Arts and Social Sciences to offer a multidisciplinary project with the ambition of deepening and promoting active European citizenship and the formation of an inclusive democratic space for students, the public, key stake holders and political representatives.
Over the course of 36 months, an integrative approach is developed which combines research-oriented teaching of academic experts from philosophy, history, social psychology, political science, political economy, and anthropology, with dissemination of the results through research activities and broader dissemination and outreach activities. Teaching activities are clustered in the following thematic specializations: (1) Foundations of democratic representation with a focus on philosophical and political science perspectives; (2) Multi-level democratic governance of the EU and political engagement from a historical and political science perspective; (3) Interdisciplinary perspectives of citizenship and civic engagement relying on insight from social psychology, legal and cultural studies, and anthropology; (4) Measuring and analysing policy preferences and policy positions, covering computational social sciences and big data techniques, and (5) Transversal teaching activities.
Also read
We are pleased to announce the AppChallenge@UM team as the winner of the Lean & Agile Award for 2023!"

What is it like, being the first generation to go to university? We are talking about this topic with various UM students. Joy Osadebawem Daniel from Luxembourg is one of them. Her parents, originally from Nigeria, didn't always have an easy time after arriving in Luxembourg. But they taught Joy an...

They may study an unconventional group, but they have fun doing so. Lynn van Vugt and Mark Levels focus on NEETs: young people who are Not in Education, Employment or Training, and are difficult to engage. Van Vugt's PhD research—supervised by Levels, professor of Health, Education and Work—produced...