Negotiating in a floral dress
She was the first woman in the Dutch Ministry of Foreign Affairs to be appointed Legal Adviser, the chief civil servant in its International Law department. She relished negotiating between parties at a global level. Now she serves as a neutral arbiter in another international legal setting, as a judge at the Tribunal for the Law of the Sea in Hamburg. And as endowed professor of the Practice of International Law, Liesbeth Lijnzaad also teaches students the tricks of the trade. Here she discusses the secret to successful negotiation, a feminist interpretation of international law, and the Scout Movement.
Liesbeth Lijnzaad worked for the Ministry of Foreign Affairs for 23 years. For 11 of those she served as Legal Adviser, the head of the International Law department. It was a dynamic period, with countless negotiations and endless travel. The work was addictive, especially negotiating. "One of my areas of expertise is the law of war, which is still very much a man's world. Conference rooms were usually set up such that each state had a desk with a name plate on it and two chairs, one for me and one for a member of my delegation. Behind us would be two empty chairs used by representatives from other states when they came over for a chat. You'd lean back a bit as they whispered their take on the meeting in your ear. That way, you could view what was happening from a different state's perspective. Often someone would sit down there and strike up a conversation with the man next to me, attempting to make a deal, and he'd say, 'You should be talking to her, she's the leader of our delegation.' I enjoyed those moments," she says with a broad smile. "I'll write an autobiography one day. I've already come up with a title—Negotiating in a Floral Dress."
Negotiation course
To Lijnzaad, it never mattered whether she was negotiating with a man or a woman. "Maybe I'm just a very macho negotiator?" Either way, it's a misconception that those who know everything about the subject are also the best negotiators. "A good negotiator knows enough about the subject, but enters into negotiations with an attitude of 'I'm nice, reasonable and open-minded—and I'll get what I want.' That's psychology. It's important to be friendly and courteous, to earn a bit of goodwill, but at the same time, you have to exude a sense of 'our position is the most reasonable position.' Negotiation courses teach you how to negotiate one-on-one, but that's not how international negotiations work. If I couldn't get the French on board, I'd put out feelers to other French-speaking countries. I'd talk to Senegal, and Cameroon, and a Francophone member of the Canadian delegation: 'Don't you agree that our position is sensible? And if so, tell France, won't you?' That always gave me a thrill."
But the work was also difficult at times, especially when sensible legal advice was ignored. Given the lack of legal justification for the Iraq War, her department repeatedly advised against getting involved. But the government decided otherwise. "We regularly fielded questions from the Dutch legal field—were we aware that it was unlawful? Of course we were, but our internal discussions were confidential." Six years later, our memo on the war made the front page of the national newspaper NRC when it was leaked by somebody whose identity remains unknown to this day. "It showed that we'd given the right advice."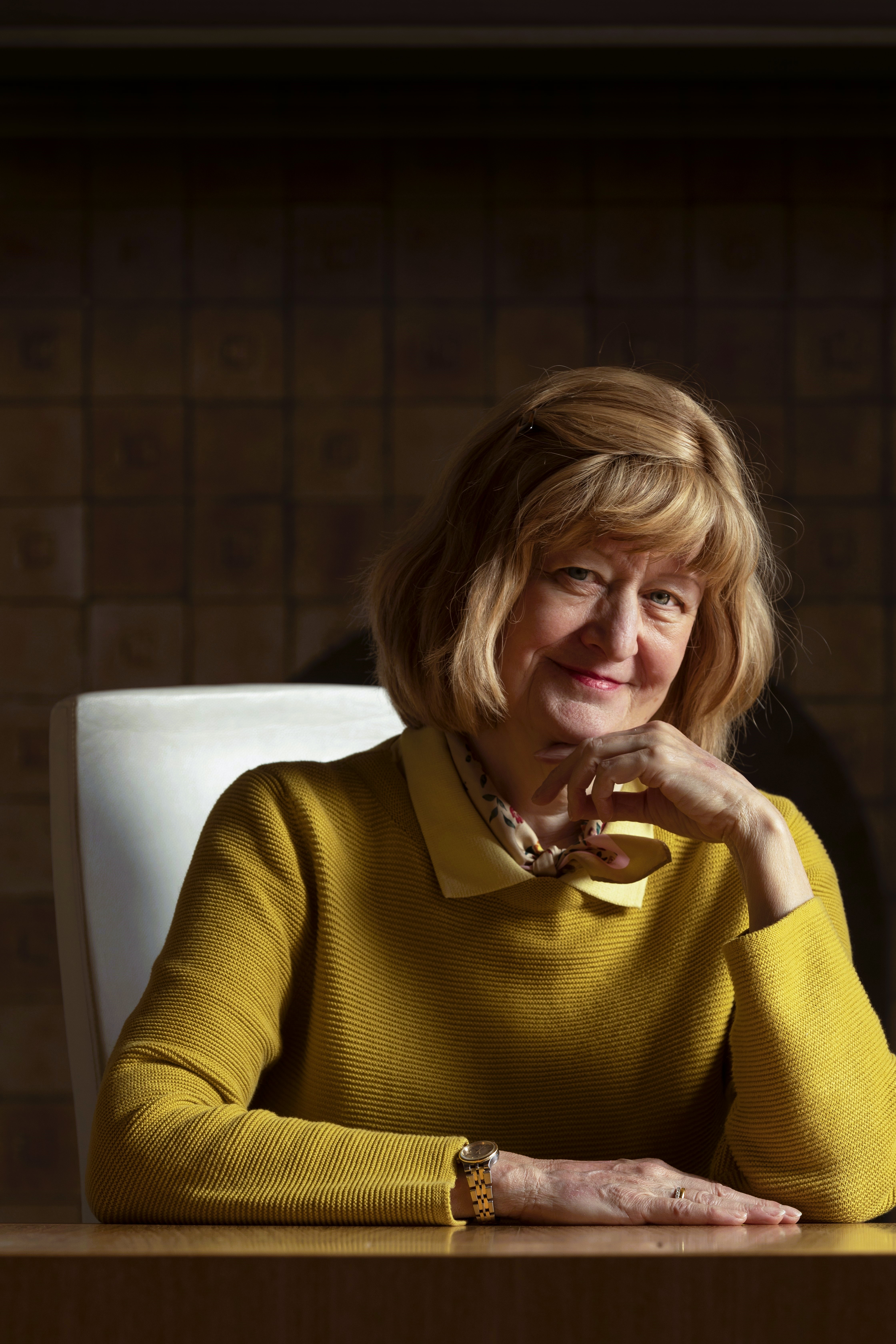 Liesbeth Lijnzaad
Liesbeth Lijnzaad studied International Law at the University of Amsterdam. She obtained her PhD in 1994 from the Rijksuniversiteit Limburg (later Maastricht University) on reservations to UN human rights treaties. From 1994 to 2017, she worked for the Dutch Ministry of Foreign Affairs, the last 11 years of which as Legal Adviser. In 2017 she became a judge at the International Tribunal for the Law of the Sea in Hamburg. She has held an endowed chair in the Practice of International Law at UM since 2011.
All on the same page
Lijnzaad speaks with such passion and enthusiasm, drawing listeners into her story, that it is easy to see why she is a born negotiator. She attributes many of the social skills she uses to get everyone on the same page to Scouting. She was a member for no fewer than 52 years, climbing the ranks from Brownie all the way to World Scout Committee member.
She was eight years old when her family moved to Sèvres, near Paris, for her father's work. "My parents thought I was lonely, and because the church had a Scouting group, they figured I should join. That's how it started. Every two weeks, I spent one whole Sunday there. It was amazing. In Scouting, you go on adventures you'd never have with your parents: experiencing the joy of climbing a tree and falling into a ditch. You also learn to work together and be independent."
Lijnzaad is the eldest child. When she was not yet five years old, her mother died giving birth to her youngest brother. "It had a huge impact on us. Suddenly she was gone. First an older aunt babysat us, then housekeepers, and one fine day my second mother arrived. All three of us were very happy with her; she was a perfect mother to us. Thanks in part to her, we all landed on our feet."
Unbeschreiblich weiblich
According to her second mother, she was the most difficult of the three children. "I've never been as feminist as I was when I was 14. I read The Second Sex by Simone De Beauvoir, my heroine was Joke Smit, and I adored Nina Hagen. In high school, we did a lot of protesting. I used up all my mother's old bedsheets making banners. We demonstrated against the nuclear reactor in Petten, against cruise missiles, in support of abortion rights. I was very outspoken back then." She smiles. "That wore off a little during my time at the Ministry of Foreign Affairs."
She may have become less outspoken, but she certainly hasn't lost her feminist streak. Alongside the law of war and the law of the sea, one of her areas of expertise is the feminist interpretation of international law. A lot of work remains to be done in this area. "It deals with questions like how the law takes women into account, the role of gender patterns in law, and how the law deals with diversity. The law of war initially saw women primarily as victims. This victim narrative was useful for putting the perspective of women on the agenda, but you don't want to dwell on it. I'm involved in writing a major commentary on the 1949 Geneva Conventions, which are used not just in academia but also by the armed forces. The current edition dates from the 1950s and 60s, so we're updating it with today's knowledge in mind. For example, there's a rule stating that the occupying power must ensure that the population in an occupied territory receives essential goods. This was always understood to mean water and food, but that's too limited; we now include menstrual products. Unfortunately, we have to spell out the things that are important to women—this is not only a man's world. It's good and meaningful work."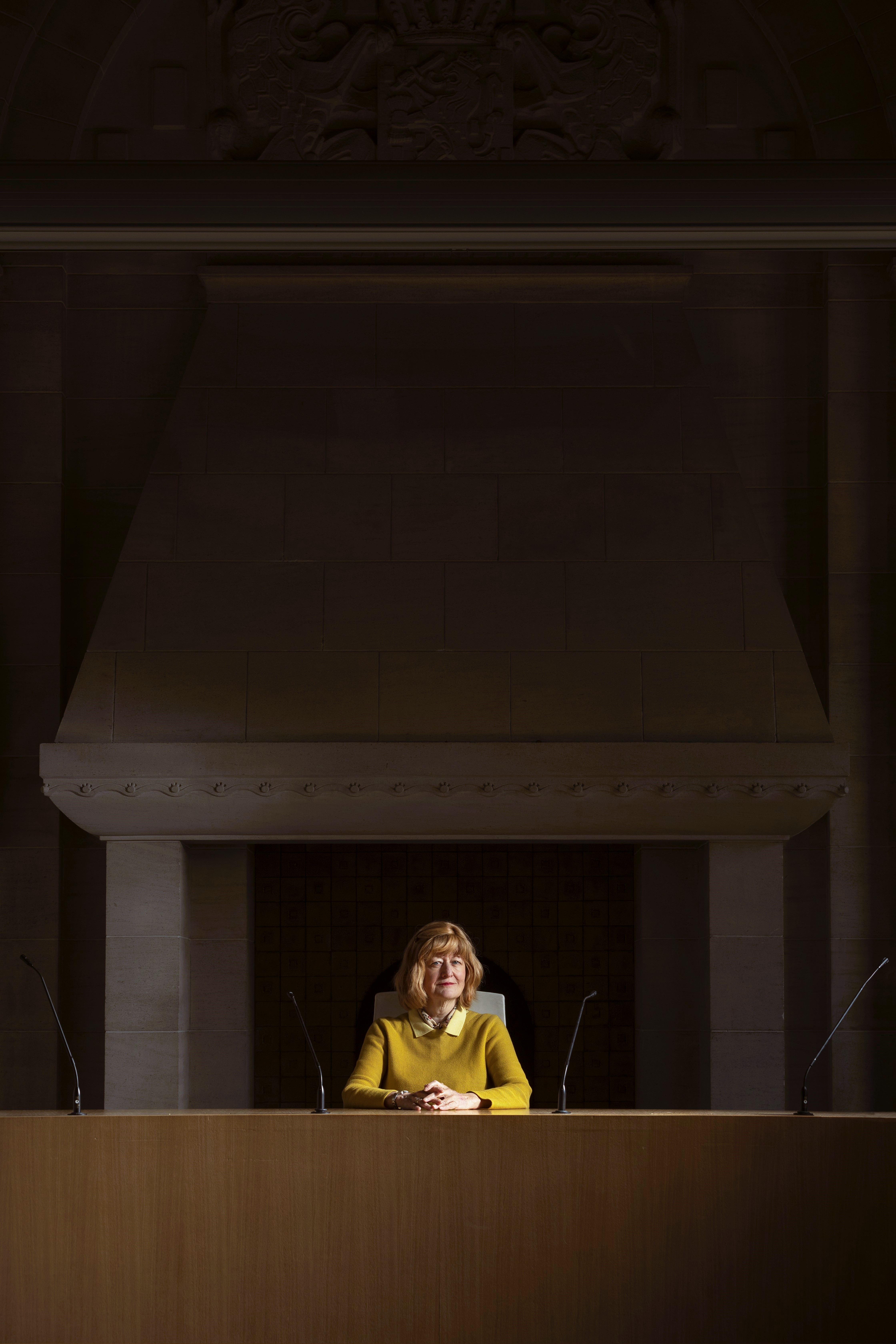 Business trips
In 2017, she became the first Dutch judge to be elected to the International Tribunal for the Law of the Sea. As judges are not permitted to have ties to the state, it marked the end of her career at the Ministry of Foreign Affairs.
"I was Legal Adviser for 11 years, which is a relatively long time. I was quite young when I took the job. It's normally seen as an end-of-career position, so there was no logical next step for me. I briefly considered becoming an ambassador, but my wife had no interest in being an ambassador's wife. She has her own career as a structural engineer. And given the choice between a generalist or a specialist position, I feel comfortable with the latter. So the election came at exactly the right time."
Her years as a top civil servant were exhausting. "My record was 28 business trips in one year. After I stepped down, I spent about two months catching up on sleep to be able to start afresh at the tribunal. It's a lot more relaxed—although I looked at my calendar yesterday and saw that I still have four trips scheduled between now and July. Then again, I'd hate to sit at home twiddling my thumbs for three months."
Helping young people find their way
Her work is clearly her passion. She combines her job in Hamburg with an endowed chair at Maastricht University. "I enjoy working with students and PhD candidates. And I think I have interesting things to share with them." Under the banner of the American Society of International Law, she also mentors a group of young women at the start of their legal careers. "It's a small club of five women, from France, Lebanon, the Netherlands, Korea and Colombia. One works at the International Court of Justice, another at the European Patent Office. We sit at my kitchen table and talk about things they come up against in their careers. How do you deal with a boss you can't stand? What if you want to have children? How do you structure your CV? It's a lot of fun."
She feels privileged. "I've always felt explicitly valued by my employers. That boosted my self-confidence and independence. It's just a wonderful life", she concludes, beaming. And now it's time for her to go and prepare today's lecture. "It's about Hugo de Groot's ideas and what his opponents thought of them." Dense stuff, but the students will no doubt be hanging on her every word.

Text: Annelotte Huiskes
Photography: Arjen Schmitz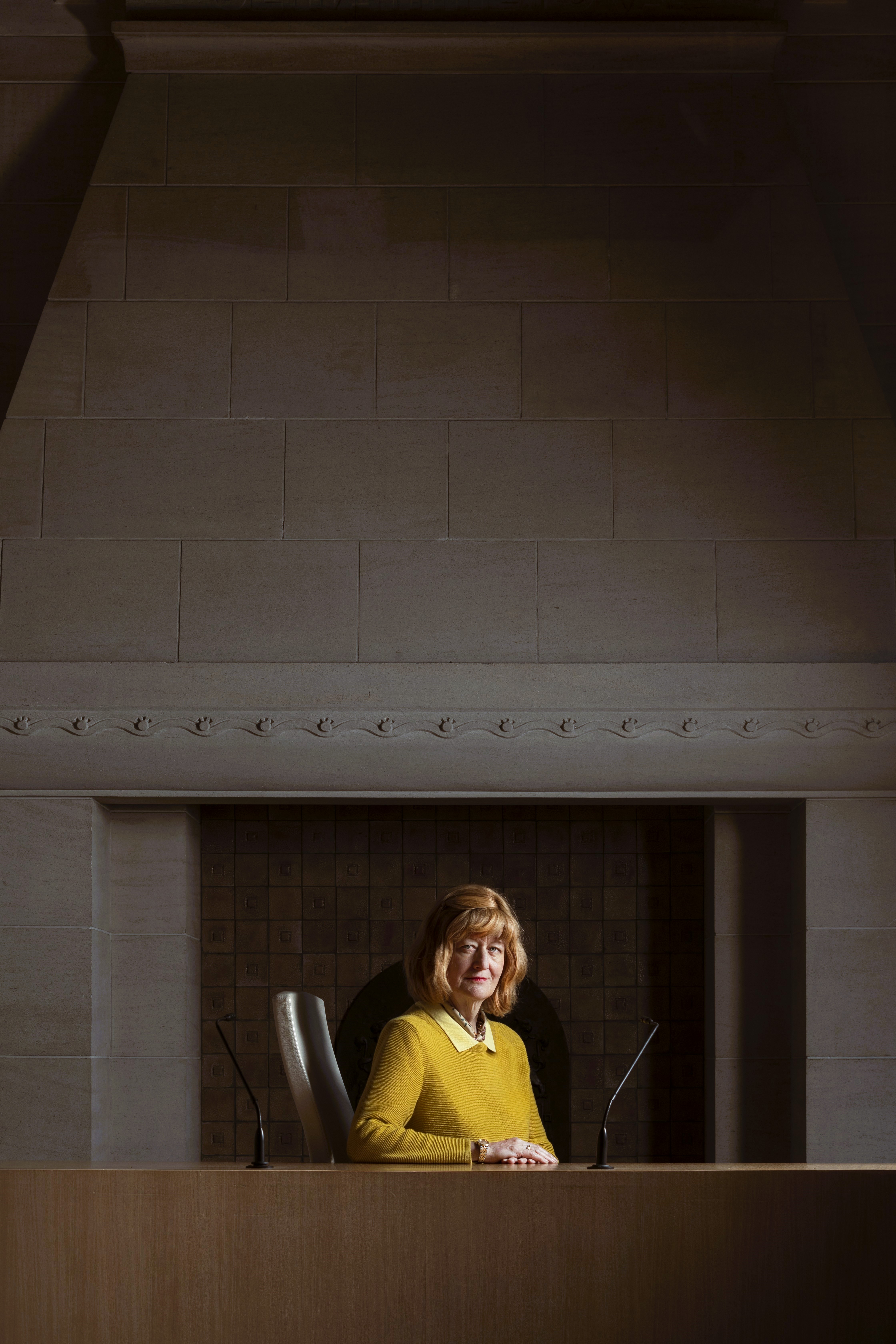 Also read
27 September 2023, Brussels | "The green transition in mobility is going well, but it could be a lot better. Until 2040 and 2050, the infrastructure we need to build, will be impossible to achieve on an individual level." With this conclusion, Turi Fiorito director of the European Federation of...

EU immigration and asylum law are plagued by disharmony and dysfunction. Lilian Tsourdi, assistant professor of International and European Law, is investigating how to improve the situation.