Research Without Borders
As part of Maastricht University, the European University of the Netherlands, the School of Business and Economics' mission is to contribute to a better world by addressing societal problems, co-creating knowledge, and developing team players and leaders for the future.
Academic research plays a vital role in achieving this mission, which is why SBE's research is built on the following three core values:
We combine fundamental and applied research to advance scientific knowledge and practice.
We carry out transdisciplinary research to address complex societal problems.
We conduct research that is internationally oriented with a solid base in the region.  
Accordingly, our mission statement for research is as follows: SBE's research mission is to produce both fundamental and applied research, which is transdisciplinary and internationally oriented, in order to address complex societal problems and contribute to the global knowledge society.  You can find a more in-depth explanation of our core research values and more in the SBE Research Mission and Values document. 
Fast facts
875 Academics
77 Professors
13 Departments
9 Institutes
SBE's Research Mission and Values document is based on consultation with members of our research community, the School's leadership, and the School Board. The document outlines in-depth: SBE's vision on research, mission statement, core research values, strengths, and areas of expertise. It is a living document that will expand and grow as time goes on.
Click here to view SBE's Research
Mission and Values
Strengths and Areas of Expertise
SBE's expertise covers a broad range within the fields of business and economics with several strength areas across different academic disciplines. These include the following:
Digital innovation, including service and social robots, data analytics and digitalisation

Education and labour market research

Entrepreneurship and innovation

Economics, including macro, micro, behavioural and quantitative

Governance and public policy

Leadership and service management

Sustainability, including sustainable development, circular economics, sustainable finance, responsible business
Departments

SBE's Spearhead projects

In 2022, SBE launched three new spearhead research initiatives to foster the co-creation of new knowledge across disciplines and with society. These spearheads focus on three main areas: sustainable development, digitalisation and globalisation.

Graduate schools

SBE has two graduate schools that increasingly collaborate in providing high-quality PhD programmes: 

Since 2011 the Graduate School of Business and Economics (GSBE) SBE's Research MSc programme, as well as PhD research supervision. 

The integration of UNU's INSPIRE (formerly known as MGSoG) and Maastricht Sustainability Institute (MSI) sparked the creation of SBE's second graduate school: GSX.
Bringing Academia Closer to Society through our Institutes
As one of the main sources of research activity at SBE, our institutes are an important vehicle by which SBE brings knowledge into society. These institutes are primarily funded by external sources via contract research. Our institutes are: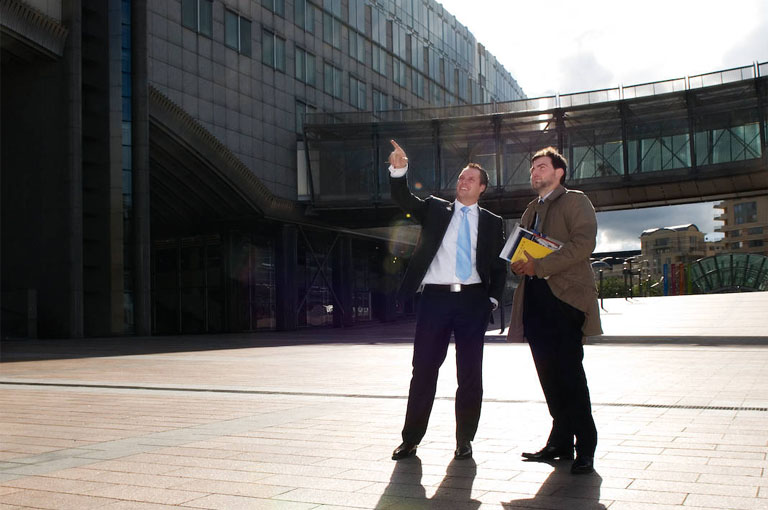 Structured around academic disciplines and bound by the common goals of sharing knowledge and inspiring students, our institutes are at the gravitational centre of SBE's work in promoting excellence and quality.
News
Fossil subsidies undermine climate policy, says Patrick Huntjens and other colleagues in an opinion article.

We are glad to unveil our Smallholder-oriented Data Governance report. We aim through this report to stir debate and drive consensus among the stakeholders in the data ecosystem of smallholder farmers to lay the foundation for a fair and efficient data governance system.  

Maastricht University School of Business and Economics (SBE) has received re-accreditation from the Association of MBAs (AMBA), one of the world's leading authorities on post-graduate business education. This achievement demonstrates SBE's continued commitment to impactful and high-quality education...
More news items
Professor Harry Hummels, Professor of Ethics, Organizations and Society, emphasizes the importance of dialogue about this with stakeholders. In one of his latest papers, People in Chains, he aims to start a movement from "people in economic chains" to "fellow people in value(s) chains.

Rob Bauer wins golden Pension Pro Award

ousing market researcher Linde Kattenberg of Maastricht University does not expect first-time buyers to be able to go bargain hunting yet.

The number of foreign students arriving at Dutch universities will not be restricted, at least for the time being. This is a good thing, according to ongoing research by Carla Haelermans from the School of Business and Economics (SBE) and Patrick Bijsmans from the Faculty of Arts and Social Sciences...

Why do humans act the way they do? To answer this complex question, Hannes Rusch has to be a bit of everything: economist, biologist, philosopher, mathematician. He recently received a €1.5 million ERC Starting Grant to develop and empirically validate an interdisciplinary theoretical framework for...

HBO graduates entering the labor market hardly need to look for a job and almost all can find work at their own educational level. This conclusion can be drawn from the annual HBO Monitor of the Research Center for Education and the Labor Market (ROA).

Have you heard about the Climate Fresk Workshop at UM? Three workshops have already taken place, with a total of 200 students and staff participating. The experiences and reactions have been very positive and the taste is for more. 

As a student of Business Administration at Maastricht University, Alberic Pater had no clear-cut career plans. The penny dropped when he was studying in Pretoria, South Africa.

They go places, our UM top athletes. When I approached Hidde Mollee (19) at the beginning of this year for an interview, he very kindly asked if that was possible after February. He was in Namibia that whole month for an altitude internship. How do you do that alongside your bachelor's degree in...

Things are bustling around the kitchen table of Burak Can, associate professor of Data Analytics and Digitalisation. A mix of Turkish, English and Dutch can be heard. "I speak Turkish with my children, my wife Ingrid speaks Dutch with them, and we speak English with each other." On the menu is one...

A group of Maastricht University's Business Engineering Bachelor's students won three awards at this year's edition of the renowned ENGCOMM, the Engineering and Commerce Case Competition, held by the University of Concordia in Montreal (Canada).

The status quo isn't viable; we need to transform how we do things and how we think about them – not just in one domain but in the complex system made up of the interactions between all the domains. With his Natural Social Contract, Patrick Huntjens sketches a way forward.

The Supervisory Board of Netspar has appointed Prof. Dr Lisa Brüggen as director of Netspar. Effective 1 March 2023, Lisa will start her role as a director whilst continuing her tenure as Professor for Financials Services at Maastricht University School of Business and Economics (SBE).

According to Harry Hummels, Professor of Ethics, Organisations and Society, the benefits of doing business in a compassionate way are huge.

People who are customers of a bicycle rental company are more likely to go by bike instead of public transport, car or on foot. This is according to recent research by scientists at Maastricht University.

The University of Maastricht (UM) and the Massachusetts Institute of Technology (MIT) Center for Real Estate have partnered to offer the pioneering Global Leaders Program in Real Estate.

On 7-8 November, Maastricht University's School of Business and Economics and Copenhagen Business School organised the Causal Data Science Meeting 2022. The event attracted more than 1,900 virtual attendees and welcomed the 2011 Turing Award Winner Judea Pearl as well as fairness and causality...

Maastricht School of Business and Economics to host top international conference on Sustainability and New Business Models in Summer 2023

More middle-income people should be able to live in the city. That is why Minister Hugo de Jonge (Wonen) is this week coming up with a new regulation plan. Nils Kok responds.

MBO graduates who obtained an MBO diploma between 2017 and 2019 were hit hard by the Covid-19 measures in 2020

MaastrichtMBA retains topspot in Better World MBA Ranking

'The (gas) price of working from home is too high for employee and society'. According to Linde Kattenberg en Martijn Stroom in Parool.

Graduates during COVID-19 pandemic more satisfied with completed course than their predecessors

Return on home insulation is so high that subsidies are largely unnecessary

Citizens can do more for a better climate than they think, according to Professor Patrick Huntjens

Maastricht University School of Business and Economics (SBE) has received a renewal of the AACSB accreditation as part of AACSB's Continuous Improvement Review. This achievement continues SBE's membership of a select global group of business schools that hold this accreditation. 

The new dean of SBE, Marielle Heijltjes, is a product of Maastricht University. In 1985 she was among only the second cohort of business-economics students. "When I take office as SBE dean, I'll be the first alum and the first woman in that role. I've always thought fondly of the school."

Failures are a source of innovation

Technology can increase as well as decrease inequality in education. That is the conclusion of professor of education Carla Haelermans of the Research Centre for Education and the Labour Market (ROA) in Maastricht. She conducted years of research on the subject and will deliver her inaugural address...

Old taboos around poverty and money stress may now disappear

 In his farewell lecture on 8 September, Professor Ruud G.A. Vergoossen, Professor of International Financial Accounting, will indicate what opportunities and threats he sees with regard to sustainability reporting. He will also discuss the role of the accountant. 

Your gut microbiota is affecting your decisions

Everyone notices it: prices are rising. Inflation has not been this high in years.

For three years in a row, Steffen Künn and colleagues went to a seven-week-long chess tournament in Cologne to establish a link between levels of air pollution and cognitive performance. The somewhat alarming results were eagerly scooped up by the media, but it took even more data to convince the...

Investors are increasingly engaging with companies about their impact on the environment and society. This seems to be bearing fruit, as shown by a study conducted by Maastricht University.

Sustainability has become a business model. Not only for companies struggling for new markets, more reliable supply chains and a good reputation with their customers. Training centers for managers have also discovered the opportunities of change for themselves.

Let's say you want to make some money: will you go to the casino or buy stocks?

A pair of pants that tear after a year, a laptop that only lasts three years. We keep buying and throwing away and buying. We know it's destroying our planet, but we let it happen. Professor of sustainable business Nancy Bocken investigates how we can break that pattern.

The Netherlands Organisation for Scientific Research (NWO) has awarded four experienced researchers at Maastricht University a Vidi grant of EUR 800,000.

The COVID-19 pandemic has had a great impact on the lives of young hbo graduates. This is evident from a longitudinal study by the Research Centre for Education and the Labour Market (ROA), which examined the impact of COVID-19 on the lives of young hbo graduates at three points in time.

The Maastricht School of Management (MSM) and Maastricht University (UM) are complementary institutions that have the potential to strengthen one another. Therefore, the boards of both organisations signed an agreement on 20 May 2022, integrating MSM into the School of Business and Economics (SBE)...

The Executive Board of Maastricht University has appointed Mariëlle Heijltjes, professor of managerial behaviour, as dean of the School of Business and Economics (SBE).

Patrick Huntjens, Professor of Governance of Sustainability Transitions at Maastricht University, has won the Nautilus Book Award 2022 with his book 'Towards a Natural Social Contract'. 

Training participation among workers has dropped from 54 percent in 2017 to 51 percent in 2020. The time spent on tasks from which one can learn has also decreased. This decrease in work-related learning seems to be the result of the pandemic.

With today's energy prices, you almost don't dare turn on your heating. Yet for many, solar panels and a heat pump still sound like an expensive joke.

The years-long decline in basic skills of language, mathematics and citizenship in education must be stopped.

Hbo-afgestudeerden doen het in de regel nog steeds goed op de arbeidsmarkt. Dat blijkt uit de jaarlijkse HBO-Monitor van het Researchcentrum voor Onderwijs en Arbeidsmarkt (ROA) van de Universiteit Maastricht.

Researchers at UNU-MERIT, the Maastricht Sustainability Institute and the Department of Chemical Engineering of Maastricht University have obtained a 1.5 million euro grant to contribute to an EU-funded project on plastic packaging recycling.  The EU is allocating a total budget of 9.6 million euros...

On 3 December, the students from the Master of Economics and Strategy in Emerging Markets at Maastricht University School of Business and Economics presented the output from their project work on a wide range of topics from the impact of Covid-19 in Northern Africa, South Africa and Zambia to...

Graciëlla van Vliet studied Econometrics in Maastricht, followed by a master's degree in Rotterdam—a near guarantee for a top job at a top organisation. Instead she opted for independent entrepreneurship.

When it comes to food, Didier Fouarge has a wealth of happy memories. An only child raised in Namur, Belgium, he was used to eating fresh, delicious food from an early age. For this economics professor, cooking is more than a mere hobby.

On 11 October, The Royal Swedish Academy of Sciences decided to award the 2021 Sveriges Riksbank Prize in Economic Sciences in Memory of Alfred Nobel with one half to David Card "for his empirical contributions to labour economics" and the other half jointly to Joshua D. Angrist and Guido W. Imbens...

On 11 October, The Royal Swedish Academy of Sciences decided to award the 2021 Sveriges Riksbank Prize in Economic Sciences in Memory of Alfred Nobel with one half to David Card "for his empirical contributions to labour economics" and the other half jointly to Joshua D. Angrist and Guido W. Imbens...

We are delighted to announce that SBE has been awarded renewal of our EQUIS accreditation for the maximum length of five years. This achievement continues SBE's membership of a select global group of business schools that hold this accreditation.

In this piece, Dr. Ines Wilms and SBE master student Enrico Wegner introduce the bigtime software toolbox they have developed with the support of the Elinor Ostrom Fund.

After a fruitful career spanning 35 years at SBE, Dr. Erik de Regt retired at the end of August. Erik joined our School in 1986 and has made valuable contributions over the years, as a researcher, teacher, course coordinator, and most recently as the Chair of the Board of Examiners.

The Netherlands Organisation for Scientific Research (NWO) has awarded Associate Professor Peiran Jiao of Maastricht University, School of Business and Economics with a NWO Vidi grant. The NWO Vidi grant of up to 800,000 euros is awarded to excellent researchers who, after obtaining their doctorate...

The Crisis Case Challenge is an SBE initiative to help local companies during COVID-19. It was created by students for students, and it offers students an opportunity to apply their knowledge and skills to real-life situations. Building on the success of last year's inaugural event, this year's CCC...

For this article, master student Alice Pan went on a search through SBE to find and interview members from the community about the topic of technology-enhanced learning. Through this exercise, she heard from academics and students about their experiences with technology-enhanced learning this past...

To innovate for a circular economy, companies need to make changes on many different levels. This can be difficult to organise. That is why Jan Konietzko created the Circularity Deck, a card deck-based tool that helps people in companies better understand the circular strategies and the levels at...

The new Dutch Environment and Planning Act ('Omgevingswet') aims for more integrated policy to be developed in a participatory way. To support the so-called LIJN-50 municipalities Vaals, Gulpen-Wittem and Eijsden-Margraten in South Limburg, the Netherlands, the Maastricht Sustainability Institute...

Trees lining a street may encourage people to take a longer stroll or choose to bike to work. New research shows how access to natural areas in cities can improve human health by supporting physical activity. The researchers plan to equip city planners with tools to create healthier, more...

For the eleventh year running, our School of Business and Economics was proud to host the prestigious International Case Competition @ Maastricht (ICC@M) from Sunday, 18 April until Friday, 23 April. During this week, sixteen teams of students from renowned business schools all over the world have...

SBE alumna Felizitas Oppel was disappointed by the options she had as a consumer when it came to finding sustainable yet affordable jewelry. So she started her own sustainable jewelry business! 

Inspired by his own life and education, SBE alumnus Thanh Binh Tran created Moonshot Mission, a digital platform with the aim of eliminating extreme poverty by connecting donors with NGOs that utilise proven scientific methods to have the greatest possible impact per Euro invested. In this blog...

In this blog post, Assistant Professor Robert Suurmond explores the common argument that earlier supplier involvement is an effective approach to new product development. 

How do we involve citizens in the sustainability transition? When do they start participating? What solutions could reliably count on wide public support and how do we find these? What implications could such an approach have for governmental practices? What barriers do sustainable solutions...

As we move forward to address global challenges, facts and scientific research need to feed community knowledge and play an important role in public decision-making. For this, effective research communication is key! For this article, we spoke about this topic with Professor Melissa Siegel, who is...

As a faculty committed to having a positive impact on the world, SBE believes one of its main responsibilities is to rise to the occasion, contributing its resources and expertise toward solving  critical challenges faced by our global community. To help achieve its mission, SBE recently launched...

People often form preconceived ideas of what being a refugee means and of what kind of life they might have lived. But every refugee, every person, has their own story. The School of Business and Economics believes it is important to tell these stories and to support inclusivity within our local...

SBE's Global Business course, led by Professor Boris Lokshin, examines and explores the opportunities and challenges that multinational companies face in a globalised world. This year for his class, Professor Lokshin decided to collaborate with the internationalisation department of Boxine GmbH, a...

In October 2020, SBE alumnus Benjamin Porten, together with business partner Lorenz Greiner, launched their new entrepreneurial venture Naughty Nuts GmbH. In this article, we cover their journey to launching a start-up in times of Corona. Benjamin also shares his top tips to guide other aspiring...

Researchers Jonas Heller and Hannes Rusch from Maastricht University's School of Business and Economics (SBE) have each been awarded Marie Skłodowska-Curie Individual Fellowships to conduct their research. The fellowships are personal grants and are awarded to both promising and experienced...

You may have seen him passing by on the Groene Loper 9a greenway in Maastricht)—researcher Bram Oosterbroek on his Urban Hotspotter measurement bike. It is certainly eye-catching, with measuring instruments on the back and a laptop in a basket on the handlebar. 'I study the health effects of spatial...

Research has shown that women are more heavily impacted by the corona crisis than men. In a timely response to this challenging reality, the Elinor Ostrom Fund five grants to female academics as part of its semi-annual grants programme. We reached out to the most recent grant winners to learn more...

To tackle urgent planetary challenges such as resource depletion and climate change, we need to fundamentally rethink the way we do business. As part of her research, Professor Nancy Bocken explores how companies might experiment with new sustainable business models, contributing to a more...

Last year, we covered the story of two SBE students, Esther and Stan, who collaborated with external stakeholders to help create a prototype matchmaking platform for charities. Since graduating from SBE with degrees in Economics and Strategy in Emerging Markets, both students have now taken on the...

Mark Steins is SBE's first ever PhD in our new double PhD programme established with our esteemed partner QUT (Queensland University of Technology). As part of his research, Mark will carry out part of his research here in Maastricht, observing social robots in restaurants and in aged care centres...

The Covid-19 pandemic has greatly accelerated digitalisation, intensifying considerations of how society should deal with the rapid increase of technology-driven change. It is for this reason that Dr. Marie-Christine Fregin and her colleagues joined forces with industry and policymakers to...

Thanks to her research, Master's student in Public Policy and Human Development Riesa van Doorn has felt empowered to speak out against menstrual stigmatisation in Nepal. In this blog post, Riesa shares her own experience, tying this to her research for her master's thesis, which focuses on shifting...

On 11 and 12 November, the Maastricht University School of Business and Economics and Copenhagen Business School hosted the Causal Data Science Meeting. The two-day conference brought together academics and industry experts who work on one of the most fundamental questions in data science...

We are happy to announce that SBE's Andy Mackenzie was awarded a Veni grant worth up to 250,000 euros by the Dutch Research Council (NWO) for his project on robust decentralized institutions.

While the benefits of using robots may be easy to imagine, it is equally important to explore the flip-side in a nuanced manner. When, and where, do the benefits of robots outweigh their detriments and vice versa? At what point does 'almost human' shift from being endearing to being eerie? These are...

On Tuesday 20 October, Bartel Van de Walle, new director of UNU-MERIT met with Limburg governor Theo Bovens, ahead of UN Day on 24 October 2020. The two leaders discussed the state of the province and the planet, how to ensure young people are listened to and empowered, and how UNU-MERIT's staff and...

In this article, we spoke with two of the PhD candidates from the School of Business and Economics participating in the EU-funded project LIMES to find out what drew them to the project and to get an update on their research so far.

This week, the Royal Swedish Academy of Sciences awarded the Sveriges Riksbank Prize in Economic Sciences in Memory of Alfred Nobel 2020 to Paul Milgrom and Robert Wilson 'for improvements to auction theory and inventions of new auction formats'. The news of the prize was received with great...

At the end of August several companies, amongst them vidaXL, Moonen Packaging, Seacon Logistics, Arvato Supply Chain Solutions and Brightlands Institute for Supply Chain Innovation (BISCI), joined together to create Supply Chain Valley (SCV). The SCV is a collaboration that seeks to work with...

What if we could use the same mechanisms behind popular dating apps such as Tinder, Harmony and Okcupid to help connect philanthropic foundations with projects and organisations in need of funding? This is the idea behind Fundii, a platform that is being developed by SBE Professor Paul Smeets...

Van Anh Vuong, an assistant professor at SBE's department of Organisation, Strategy and Entrepreneurship (OSE) recently received a Marie Curie Fellowship from the European Commission to study firm R&D and worker skills investments in the service industries. We caught up with her to congratulate her...

Do family businesses have greater resilience in times of crisis than non-family businesses? And why is that? Dr Anita Van Gils looked at existing research into these questions, which was primarily carried out after the previous (financial) crisis in 2008.