Disability access PHS1
Paul-Henri Spaaklaan 1 (PHS1) is easily accessible for people with a physical disability. On this webpage, you can find information about parking spaces, accessibility for wheelchairs, accessible toilets and how to act in case of an evacuation.
PHS1 is open on weekdays from 08:00 to 20:00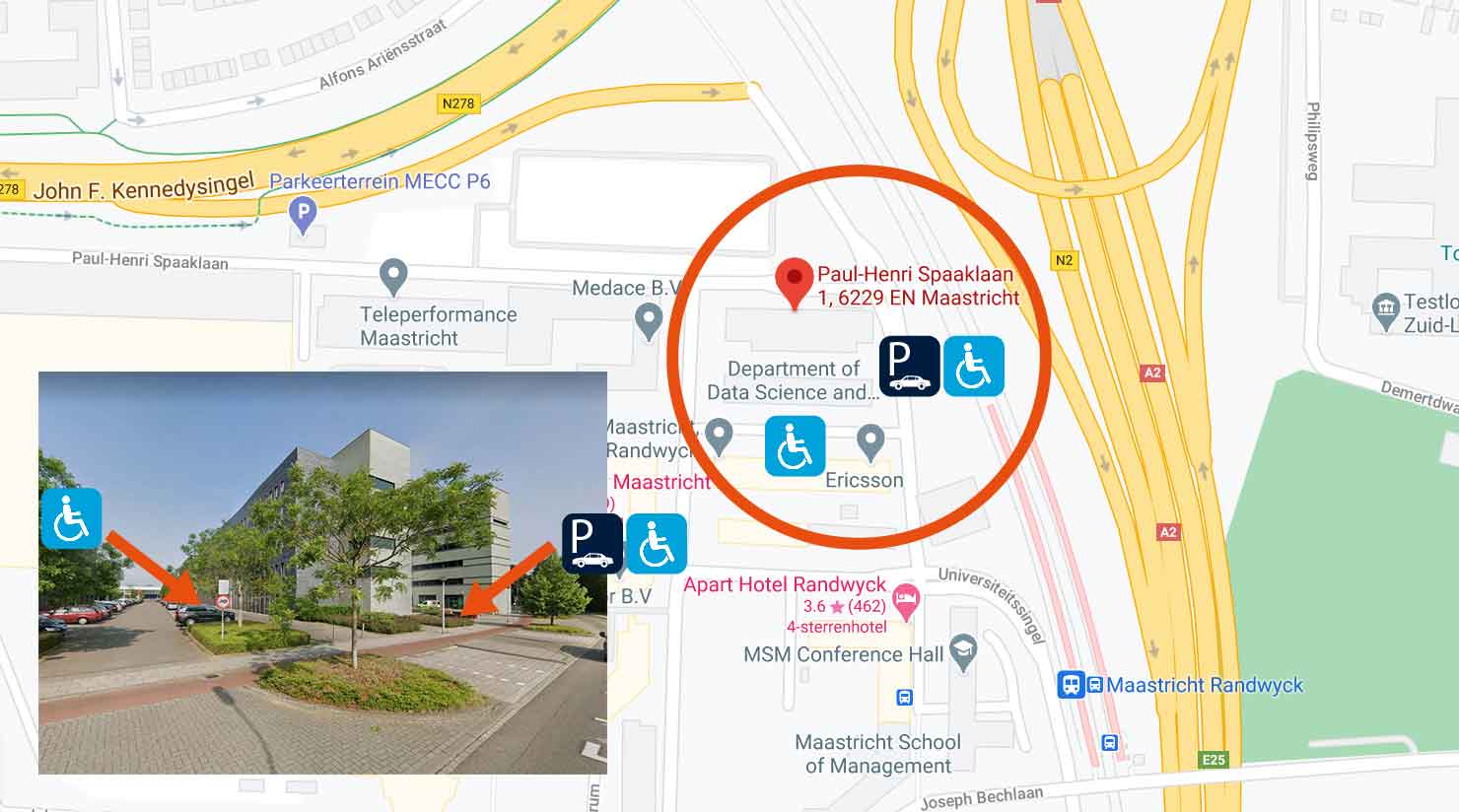 Evacuation
In case of emergency, the elevators will be disabled (due to fire hazard). If you need assistance evacuating via the stairs, help is available: our emergency response officers (company emergency responders) will help you to leave the building via the stairwell by means of an evacuation mattress (this is located on the 2nd floor in the south tower).
What to do when the evacuation system goes off:
Tell others that you need help so that they can alert an emergency response team member.
If there is a telephone in your flight area, call 1333; otherwise, call +31 (0) 43 3875566 on your mobile phone to inform the central service of your location.
Stay in the escape area of ​​the stairwell until the evacuation team arrives.