About us
Maastricht University's Language Centre is the university's supplier of language services in the broadest sense. We provide language courses and language assessments to students, employees and companies, organisations and private individuals.
Our mission
We are THE centre of expertise for language training, academic language skills, and (inter)cultural communication competences.  
Why?  
We believe that multilingualism and (inter)cultural competences are essential 21-century skills for a strong and lasting human connection, enabling critical thinkers to understand and be understood in a global setting. 
How? 
To be highly skilled, professionally qualified language teachers who deliver expert, high quality language training and courses tailored to all language needs.  
To be the first choice for academics and professionals, to facilitate communication in a work and social setting.  
To be accessible and visible to the university community and the general public both physically and online.   
To be a welcoming environment with a shared sense of place and a strong identity within the university and the international communities we serve.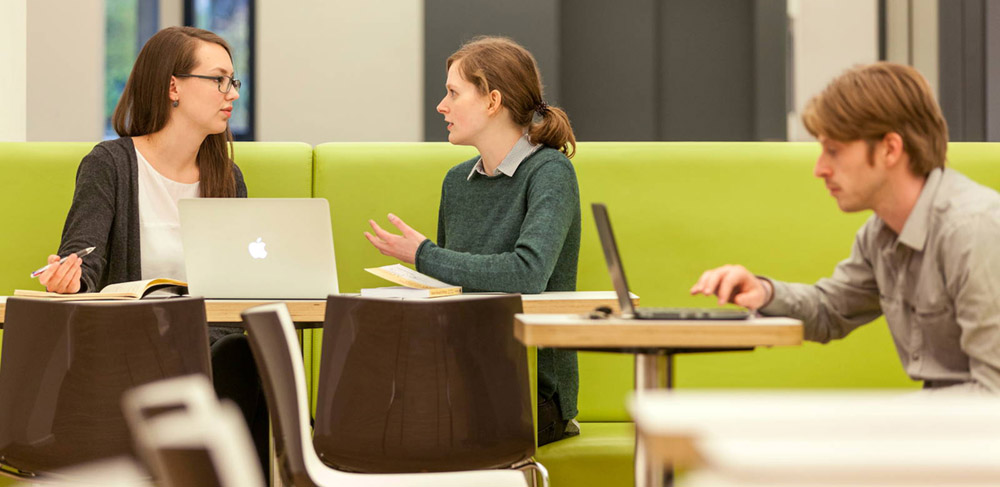 Fast Facts
we are experts at integrated language training
our language tutors are highly-qualified instructors and (near-) native speakers
we work as a bridge between UM and the business sector in the region
we are an official Cambridge Exam Preparation Centre and a member of the NUT
our courses are classified according to the levels of the 

Common European Framework of Reference 

(CEFR)
What our clients say about us
 I began with a daily Dutch VIP course, which was a very efficient way to learn. With individual tuition, my teachers were able to adjust how much time we spent on different topics and skills depending on how I was progressing. This meant it was always challenging, but I was never left behind. The benefits were obvious-- I can participate more fully in my work life and I feel more connected to my community too.
Vanessa LaPointe, University Scientist MERLN
 I wanted to learn how to speak the language and was looking for a well-balanced course that covers both conversation and grammar. My expectations were completely fulfilled... A one-on-one online course provides very intensive and highly effective lessons that take up less time than group lessons do, and it provides great learning progress. 
Alexa Broek, student Intensive online coaching in Italian B1
 Ik wil het hele Team van Taalcentrum bedanken! Jullie hulp en vriendelijkheid stimuleren ons om een nieuw leven in Nederland te bouwen.
Maya Sitnic
Who are our clients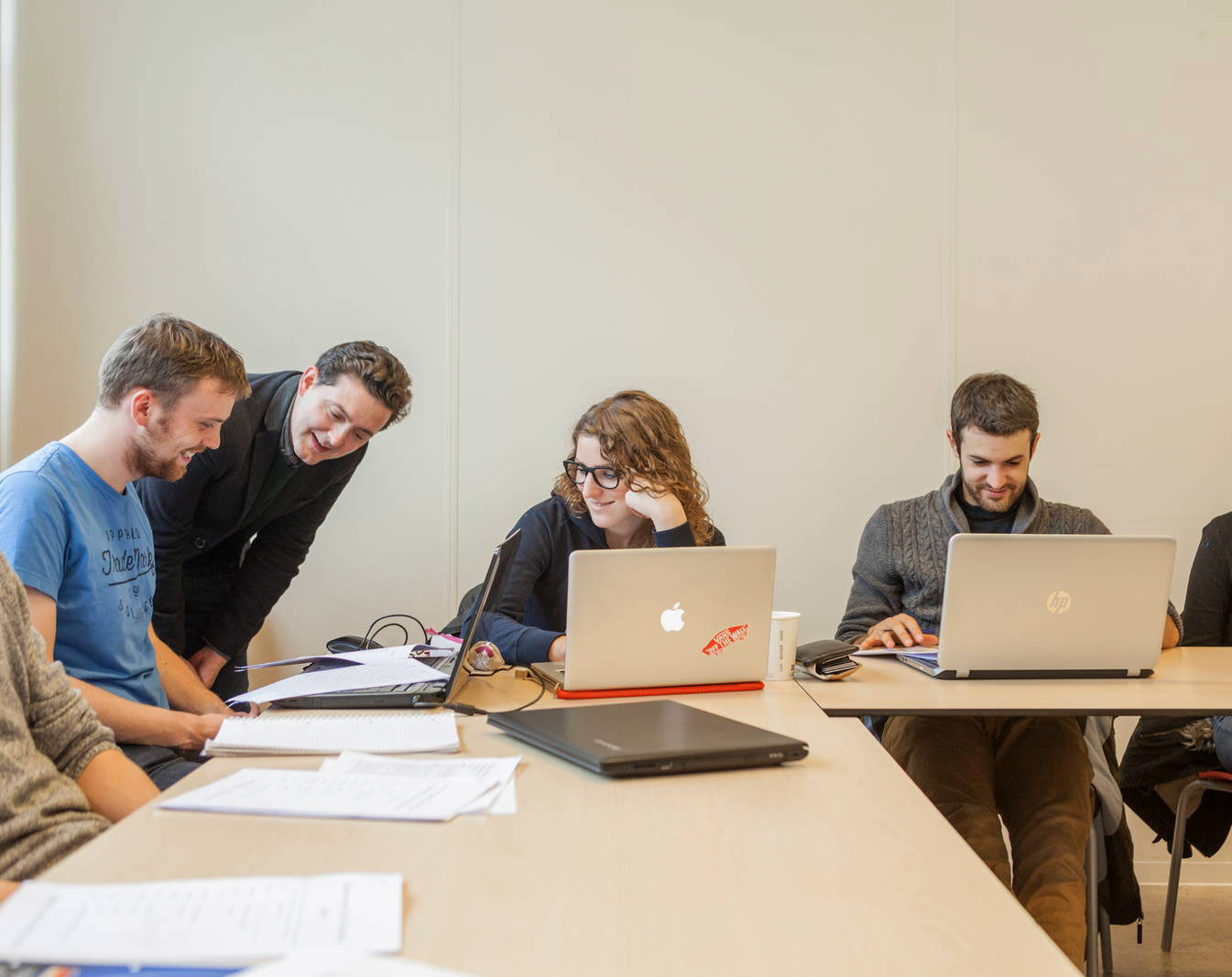 Maastricht University students and staff
First and foremost among our highly educated participants are the students and staff of Maastricht University, a young but renowned institution. Our courses are thus geared towards the study and work environment of the different faculties. The language tutors are well acquainted with the scholarly insights and disciplines on offer at Maastricht University, and thus able to cater seamlessly to the learning wishes of the student or employee. Do you want to communicate effectively in your mother tongue, improve your academic writing in Dutch or master Cambridge English? At the Language Centre, we have the language training you need.
Business and government
The Language Centre is also the chosen language partner for regional businesses and the public sector. By combining academic insight and knowledge with practical language training, the Language Centre works as a bridge between the university and the business sector in the region; a region that is becoming increasingly international and knowledge intensive. Our course offer also responds in a highly practical way to recent developments in the business world, such as the launch of the Kennis-As Limburg, a strategic programme for investments in the regional economy.
Our training options
A reliable partner with a personal approach, the Language Centre provides high-quality, custom-made courses. Our language tutors listen closely to the client's needs and translate them into a suitable learning pathway. Your learning objectives and work situation take centre stage in the interactive environment and communicative context of our courses. The Language Centre provides innovative courses and coaching in various modern foreign languages, with a focus on communicative skills. Through these courses, the language skills of the highly educated professional develop to the level required for outstanding performance in the workplace.
Our language tutors are highly qualified instructors and native speakers of the languages they teach. Their years of experience enable them to gear their teaching to the level of the individual or group, which enhances the effect of the training and increases enjoyment at the same time. The tutors are motivated and passionate about their subject and their professional and personal approach. They foster an environment conducive to self-confidence and intercultural awareness, enabling participants to function successfully in a foreign language.
Transnational Alignment of English Competences for University Lecturers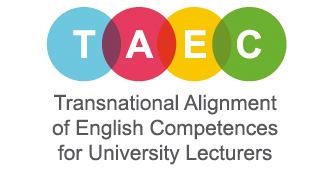 The project "Transnational Alignment of English Competences for University Lectures" (TAEC) is a 28 months project, funded through the Erasmus+ programme, in which the Language Centre at UM is a partner.
The purpose of the project is to develop a common framework for EMI quality assurance and support, which will help the partners adapt local EMI training and certification language assessment instruments for transnational uses.