Lessons from a border region
Borderlessness is one of Maastricht's unique selling points. Home to the Netherlands' most international university and one of the EU's defining treaties, the city bustles with employees and shoppers from neighbouring Belgium and Germany. But the pandemic has called into question the idea of a Europe without frontiers. Sarah Schoenmaekers and Martin Unfried—specialists in EU law and Euregional cooperation, respectively—search for answers.
"I could never have imagined this." At the time of writing, the borders between Sarah Schoenmaekers' home in Belgium and her office at Maastricht University are still closed. The pandemic has drawn some hard lines through the pan-European reality of the Meuse–Rhine Euregion (roughly Aachen, Maastricht, Hasselt, Liège and Eupen).
Schoenmaekers and Unfried are part of EMRIC, a network of organisations and services in neighbouring regions in Belgium, Germany and the Netherlands. Supported by an Interreg grant from the European Commission, they are now working on PANDEMRIC, a project focusing on cross-border cooperation in crisis management and public procurement. "Our cross-border governance systems do some things very well," she says, "but they turned out to be unfit for this type of crisis."
No playbook
"You can understand why everyone reverted to nations taking control and acting in their own interests," Schoenmaekers explains. "This was an extreme emergency, which means all rules are set aside and national governments can act in their country's interest. Freedom of movement, for example, is guaranteed by the EU, but exceptions can be made in a public health emergency."
Is Europe not a reality in the hearts and minds of people then? "Europe has never been about emotions but about mechanisms that guarantee factual solidarity. The health services are national and there was a striking lack of structures," Unfried concludes. "There are protocols for industrial accidents near borders. People have concluded that coordinated cross-border collaboration is the best way."
If anything, national corona policies have impeded many existing structures for collaboration, such as an agreement between the Dutch city of Vaals and Aachen Klinikum, which are separated by a national border – or a twenty-minute walk, depending on how one sees these things. "It should be normal to have a European exchange system for patients and we had some agreements in place – but not for COVID."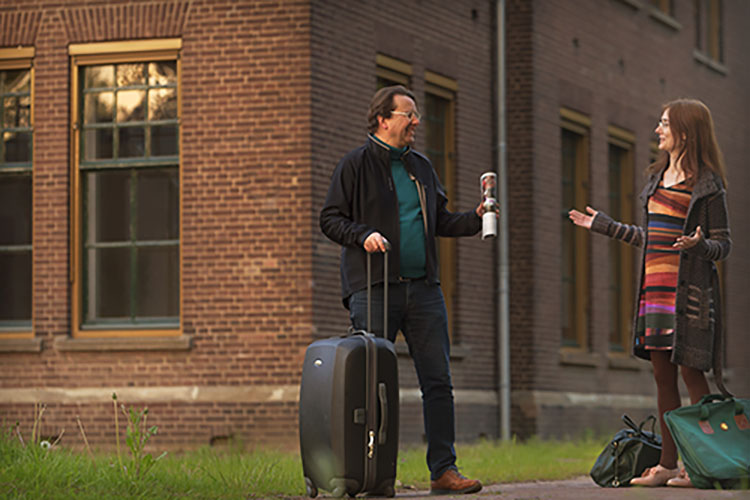 Sarah Schoenmaekers is assistant professor of European Law at Maastricht University and endowed professor of EU Law at the Open University. She is the director of master's programmes at UM's Faculty of Law.
Martin Unfried is a senior researcher at UM's Institute for Transnational and Euregional cross-border cooperation and Mobility (ITEM). He previously worked in the field of EU environmental, regional and cross-border policies at the European Institute for Public Administration (EIPA).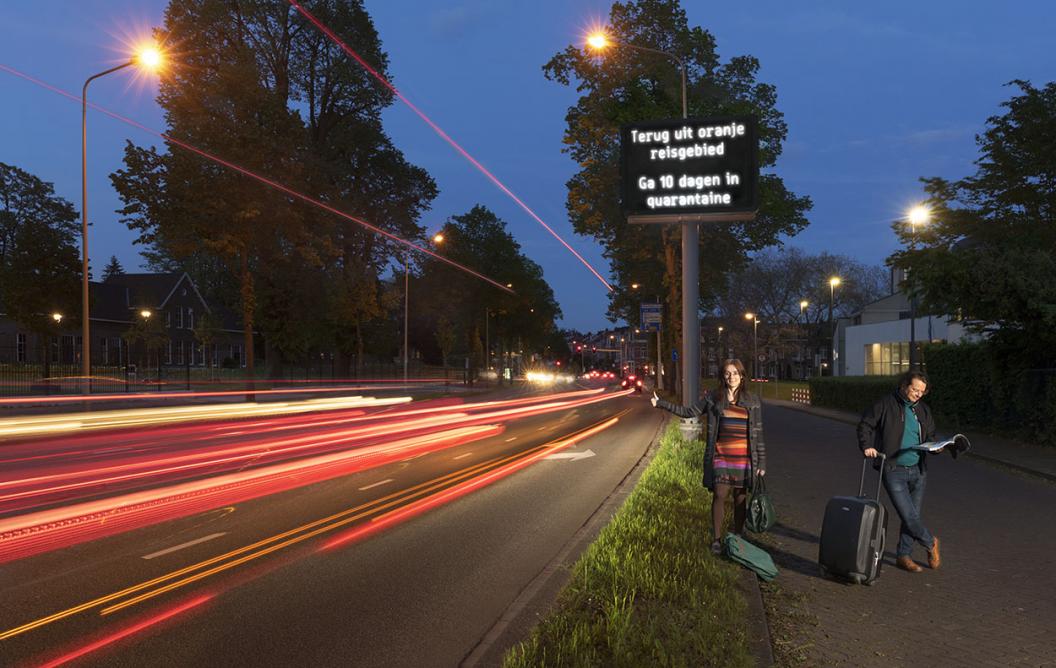 Bordering on the absurd
Guidelines around the pandemic aren't harmonised across the EU – and regions have little freedom to be flexible. "It's down to the division of competences," Schoenmaekers explains. "Its member states need to give the EU a mandate; otherwise it cannot step to the fore. The many political sensitivities at play have jeopardised public health. At the same time, longstanding local and regional collaborations have been disturbed by national governments."
Cross-border commuters for example find themselves in a legalistic steeplechase. At one point, the curfew was set at nine in the Netherlands, 10 in Wallonia, and midnight in Flanders. Those three lines meet on the edge of Maastricht, which, because of the lenient Dutch approach, was also host to thousands of Belgian and German day tourists peeling the masks from their faces with a mix of bafflement and joy throughout 2020. 
"Even I can't follow it," admits Unfried and takes the quarantine rules of e North Rhine Westphalia as an example. "If you've been in the Netherlands for less than 24 hours, you don't need to quarantine – but the Netherlands insists on quarantine for everyone except cross-border workers and students." The policy isn't evidence-based either: at the time of writing, the Netherlands had more than twice the infection rate of Germany.
The PANDEMRIC team regularly produces side-by-side comparisons of the constantly changing corona measures in Belgium, the Netherlands and Germany. There are now more than 85 editions, running to 25 pages each. If nothing else, it makes a powerful case for a more integrated approach.
Respecting regional realities
Thinking along the lines of the 19th-century nation-state might not make sense in the literal border cases. Unfried explains: "National borders were closed but borders between provinces were not – even though in epidemiological terms that would have made a lot more sense. The situation in Rotterdam is more than twice as bad as it is in Aachen, so restricting travel between South Limburg and South Holland would have been better."
"It's understandable that mapping the pandemic along national lines was our default position, concedes Schoenmaekers, "but by the second wave we should have had a better system in place." Unfried adds that "established interregional networks tell national governments in what ways the strategies aren't working for them and there are now bilateral agreements to solve some cross-border issues – but there are still plenty of problems."
Better coordination
One of the biggest problems initially was the sourcing and distributing of vital protective materials, such as gloves and facemasks. Schoenmaekers looks at the acute shortages and procurement processes. With hospitals fending for themselves and established suppliers unable to fill the shortfalls, hospitals had to find creative solutions to ensure the shortage of materials would not affect the quality of care.
Schoenmaekers says that, after the chaos of the first wave, there are now more established structures. "However," she adds forebodingly, "for the next pandemic, we need to build large stocks of medical equipment and up-to-date lists of certified suppliers. We also need protocols to avoid national protectionism and members states bidding against each other. Of course, it would be best to bargain on an EU level as was done with the vaccines. Then again, acting on the local level allows for more flexibility. In any case, much better coordination and planning will be necessary in the future."
Florian Raith (text), Arjen Schmitz (photography)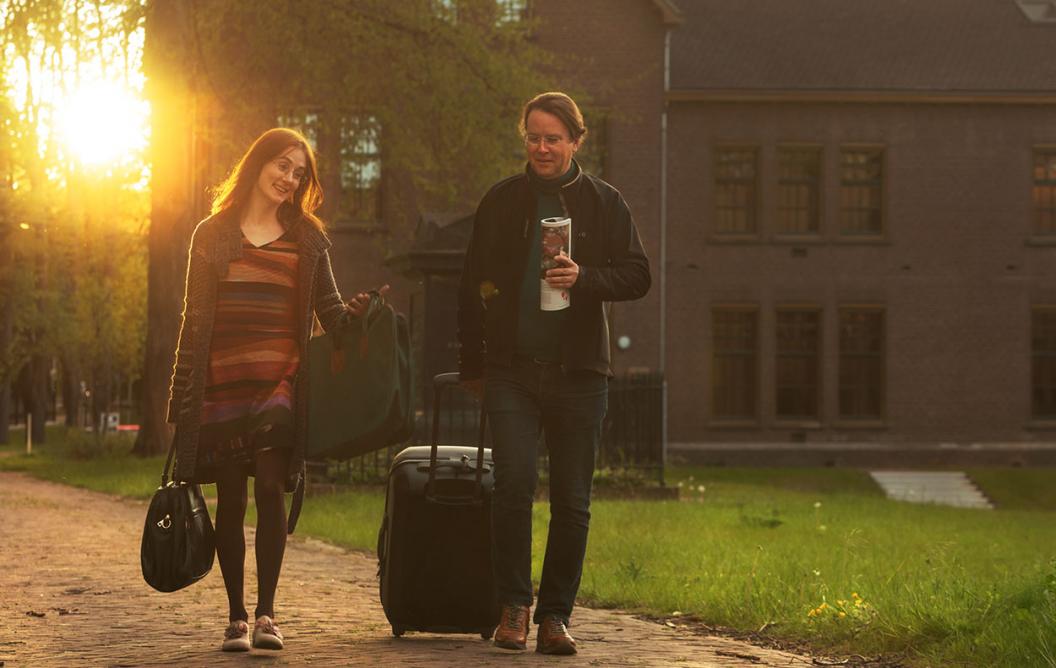 Also read
Frans Verhey, professor of Geriatric Psychiatry and Neuropsychiatry is proud of what the Limburg Alzheimer's Centre has achieved and of its team, which works tirelessly to improve the quality of life of people with Alzheimer's. "Alzheimer's tends to be seen as a horrible, deadly brain disease that...

Anne Roefs was awarded a Vici grant of €1.5 million. The professor of Psychology and Neuroscience of Abnormal Eating, was tossing up between a career as a scientist or a top chef.