Team Sustainability
Our sustainability programme focuses on three pillars: education, research and operations. Our ambition is to hold a leading position in our education and research and to comply with accepted standards when it comes to our business operations.
Management Team
Frank Boons (Chair)
Yvonne van der Meer
Jeroen Warnier
Rabbe Dormans
Clarence Bluntz
Mohammed Nadiruzzaman
Sandy Langenhuizen
Donné Wagemans

Supervisory Board
Pamela Habibović
Nick Bos
Thomas Cleij
Gaby Odekerke

The MT works closely with the thematic leads of each pillar: operations, education and research. The thematic leads are supported by the UM Green Office and the faculty liaisons. This project organisation supports any initiatives, small or large, coming from all layers within the organisation. 
If you have any questions or comments about the UM sustainability policy? Please send an email to sustainability@maastrichtuniversity.nl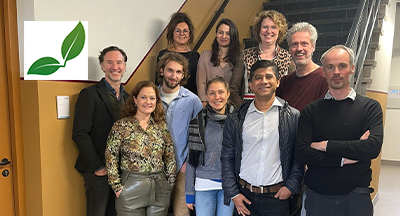 Faculty Liaisons SUM2030
Sustainable UM 2030 also has liaisons present at every faculty. The role of the liaisons is to act as a sustainability contact person for the faculty and sharing news/ information from SUM2030 to faculties and vice versa. Students are also included in the liaisons. This way we want to increase the involvement of the faculties and create a greater sustainabilty community.
Here you find an overview of all sustainability liaisons per faculty:
| | | |
| --- | --- | --- |
| FHML | Eva Visbach | education/ student |
|   | Myrthe Eussen | research/ student |
|   | Didier Vertommen  | operations |
| SBE | Rob Bauer | research |
|   | Mark Sanders | research/ education |
|   | Marike van Helden | operations |
| Law | Constantijn van Aartsen | research/ education |
| FASOS | Harro van Lente | research |
|   | Mila Danklefsen  | student |
| FPN | Nicole Geschwind | research |
|   | Jos Lievense | operations |
|   | Hannah Finklenburg | student |
| FSE | Thomas Cleij | research/ education |
| UL  | Ingrid Wijk |   |
| MUO: | Bouwien Janssen |   |
| Alumni | Jeroen Warnier |   |
| HR | Daphne Snackers |   |