Poland's erosion of EU standards
What has set a pro-EU country like Poland on a collision course with Brussels? How damaging will the row over the rule of law and other fundamental values be to the Union? PhD candidate Akudo McGee is studying the contestation of EU norms, particularly in Poland. An American citizen of Nigerian descent, she views the European project from an outsider's perspective—with fascination and, increasingly, concern.
"The EU is probably the most successful project of its kind ever, and easy to take for granted if you grew up in it," McGee says of the organisation's wow-factor among non-Europeans. "For me, looking from the outside at how former rival nations now work together has been truly amazing."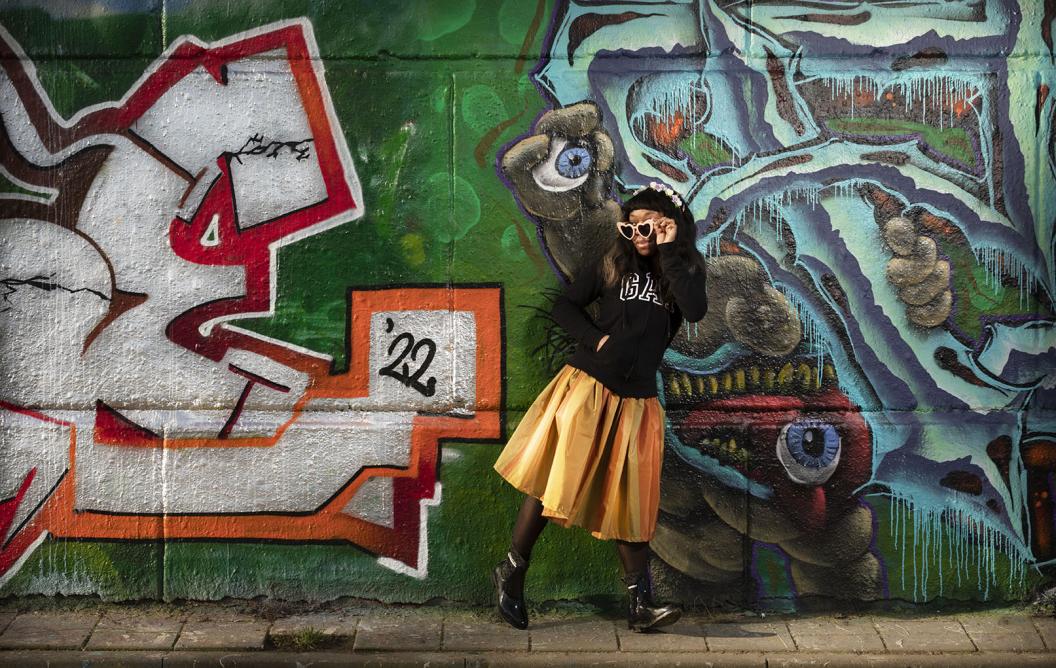 Akudo McGee
Out is out
Brexit, the EU's handling of the migrant crisis, its recent inaction against Poland—nothing has diminished her fascination. "The fact that the EU has undergone and overcome multiple crises contributes to that sense of wonder. Unfortunately, the EU also has a way of making sure that when you're on the outside, you stay outside. If I leave the country for more than three months a year, I lose my right to stay, even though I live here."
Fortress Europe. The standoff over Poland's border with Belarus in a form of 'hybrid warfare' against Western liberal democracies has revealed another side to the EU. "The advantages that come with living in the EU make it attractive for migrants. Of course, the system wasn't designed to incorporate ever more people and countries; that's understandable, but the argument is undermined when you see migrants losing their lives in horrific ways, and this whole tragedy becoming politicised. The image of the EU as a shining example of integration has become irrevocably tarnished after 2015."
External and internal challenges
That was a pivotal year, McGee says, because of the migrant crisis but also the electoral victory of Poland's right-wing Law and Justice (PiS) party. The bitter irony behind its name is that the party immediately began chipping away at national structures guaranteeing democracy and the rule of law. For starters, it took over the Constitutional Tribunal, and has since brought the entire judicial system under tighter political control. "Post-2015 Poland has been marred by egregious acts of norm contestation. I'm exploring how political representatives in both the past and present frame and legitimise norm contestation and compliance."
Born in Philadelphia to Nigerian parents, Akudo McGee was the first in her family to attend university. She studied German language and culture at the University of Pittsburgh before moving to Amsterdam for her master's degree in European Studies. She is now a PhD candidate at UM's Faculty of Arts and Social Sciences. Her research is has received funding from the European Union's Horizon 2020 research and innovation programme under the Marie Skłodowska-Curie grant agreement No 847596. She also heads the Dutch chapter of the 89 Initiative, Europe's first 'think-and-do tank', created to revitalise the European project. The chapter focuses on research related to climate and democracy, collaborating closely with Studio Europa Maastricht.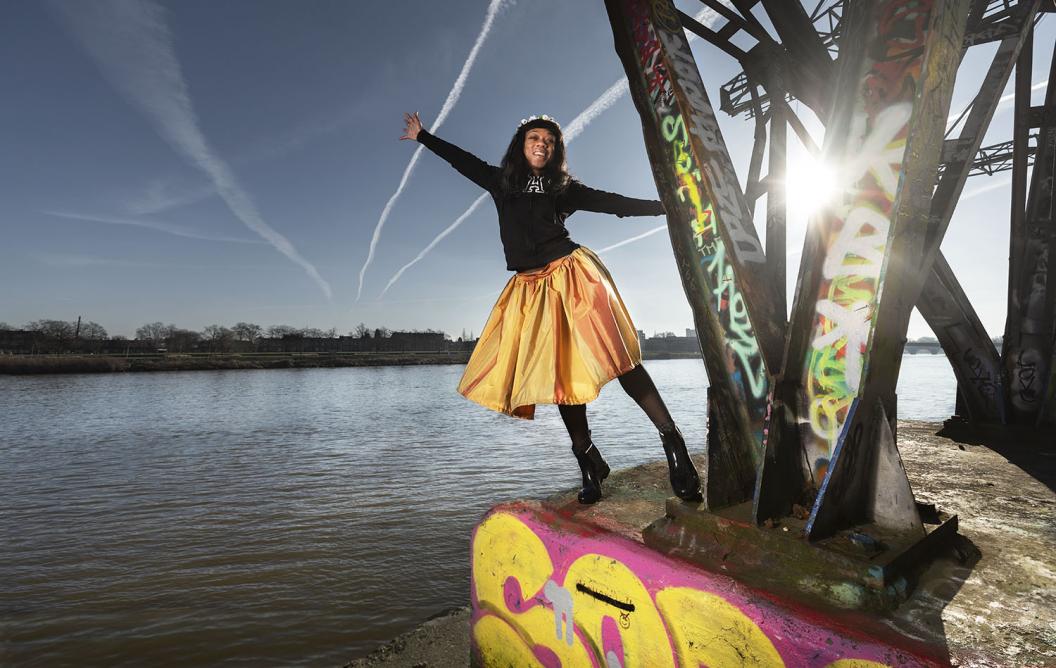 Standing up for fundamental norms
How to counter this threat? McGee believes that at some point even the most inactive of EU institutions—including the European Commission, which always favours dialogue—will be forced to act. "If the Parliament suing the Commission and outrage among EU citizens and politicians at the Commission's inaction isn't enough, you can bet that PiS will force its hand. If not, other institutions, MEPs, member states, pressure groups or even individual citizens may stand up to stop this blatant violation of fundamental EU norms and standards. Europe has been through so many crises; I'd be greatly disappointed if this is the one that tears it apart, but I don't think it will be. The EU still has the chance to reclaim its dignity and its legitimacy by showing that it's willing to clean up its own house before preaching liberal values abroad. I'm optimistic about the future."
'UM & Europe' in the spotlight
2022 marks the 30th anniversary of the Maastricht Treaty; time to take stock of European integration. Moreover, a special conference on the future of Europe is scheduled in Maastricht from 11 to 13 February 2022. Plenty of reasons for the European university of the Netherlands to launch a new series of stories, and to publish an overview of all of our 'UM and Europe' information. Read more.
Also read
Computers are already capable of making independent decisions in familiar situations. But can they also apply knowledge to new facts? Mark Winands, the new professor of Machine Reasoning at the Department of Advanced Computing Sciences, develops computer programs that behave as rational agents.

If we were to replace plastic with paper or glass, would the environment benefit? Surprisingly, no, says professor of Circular Plastics Kim Ragaert. She is calling for an alternative approach aimed at increasing awareness of and knowledge about recycling.