Ingrid van Engelshoven, demissionary Minister of Education, Culture and Science opens exhibition
Exhibition on 30 years Maastricht Treaty
On 8 November, the 30th anniversary season of the Maastricht Treaty kicked off with the opening of an exhibition on the Treaty. In the presence of UM deans Christine Neuhold and Jan Smits, Maarten van Gaans, member of the Maastricht Executive Council, and Annemarie Penn-te Strake, mayor of Maastricht, the exhibition was opened by Ingrid van Engelshoven, demissionary Minister of Education, Culture and Science.

- text continues below the photos -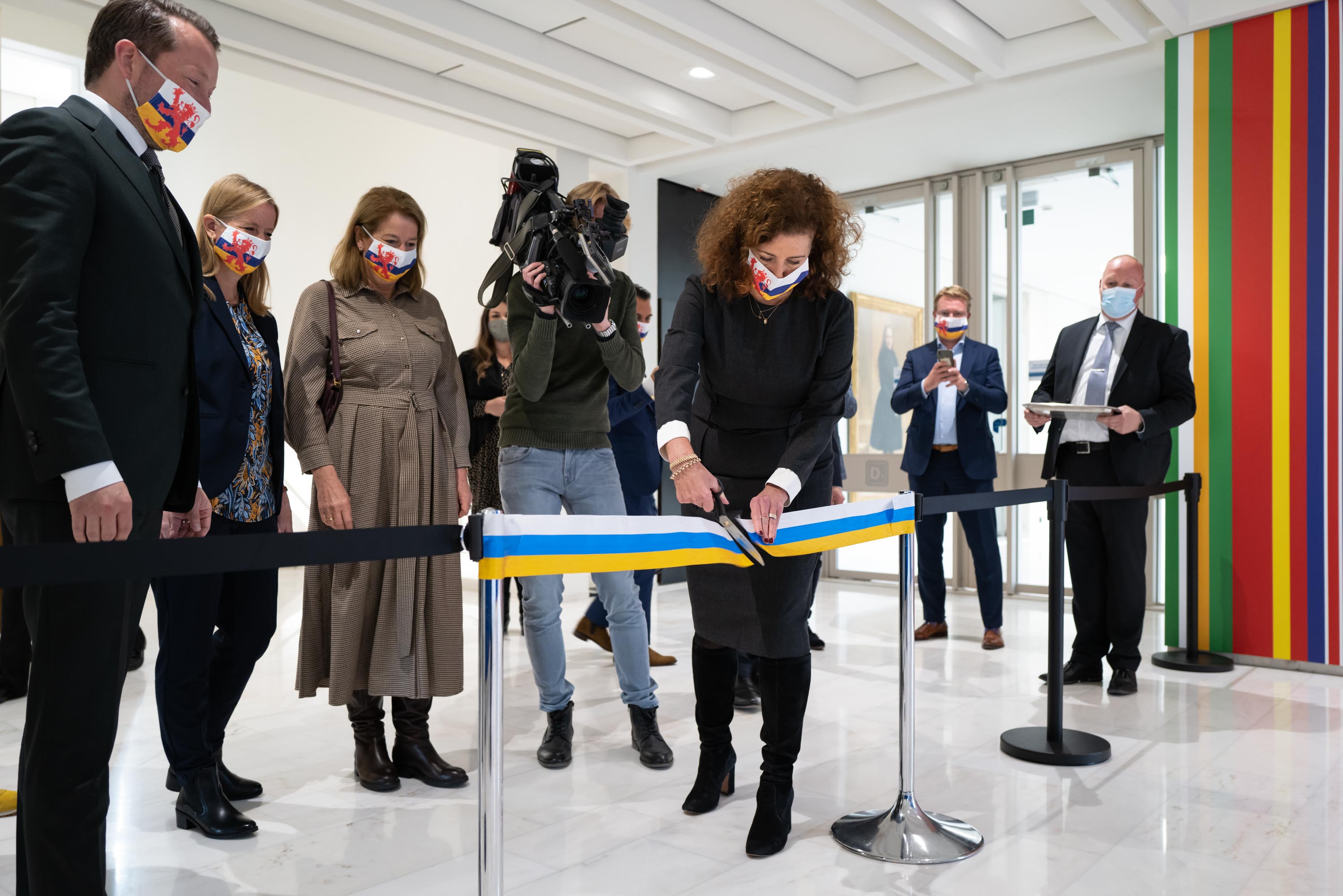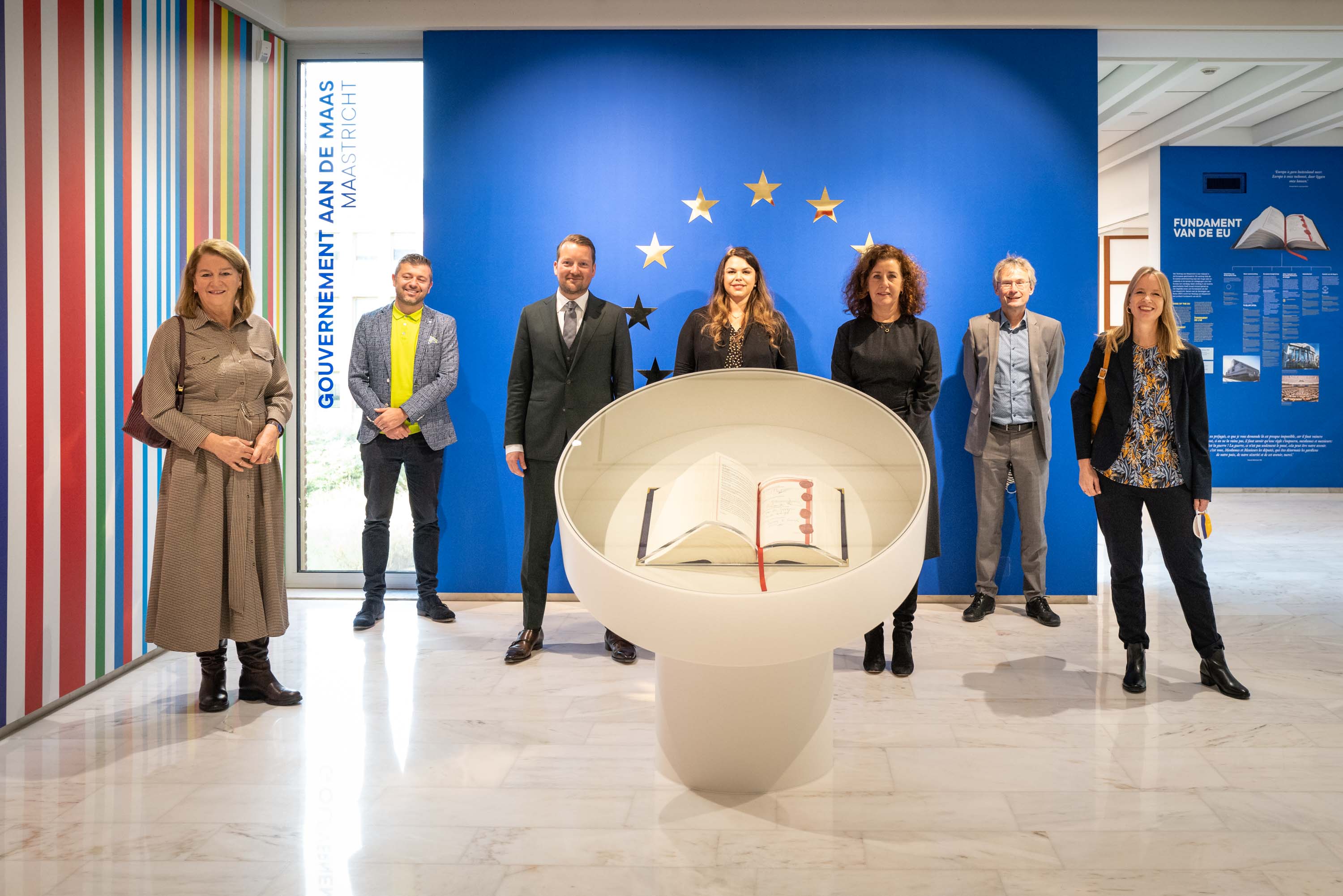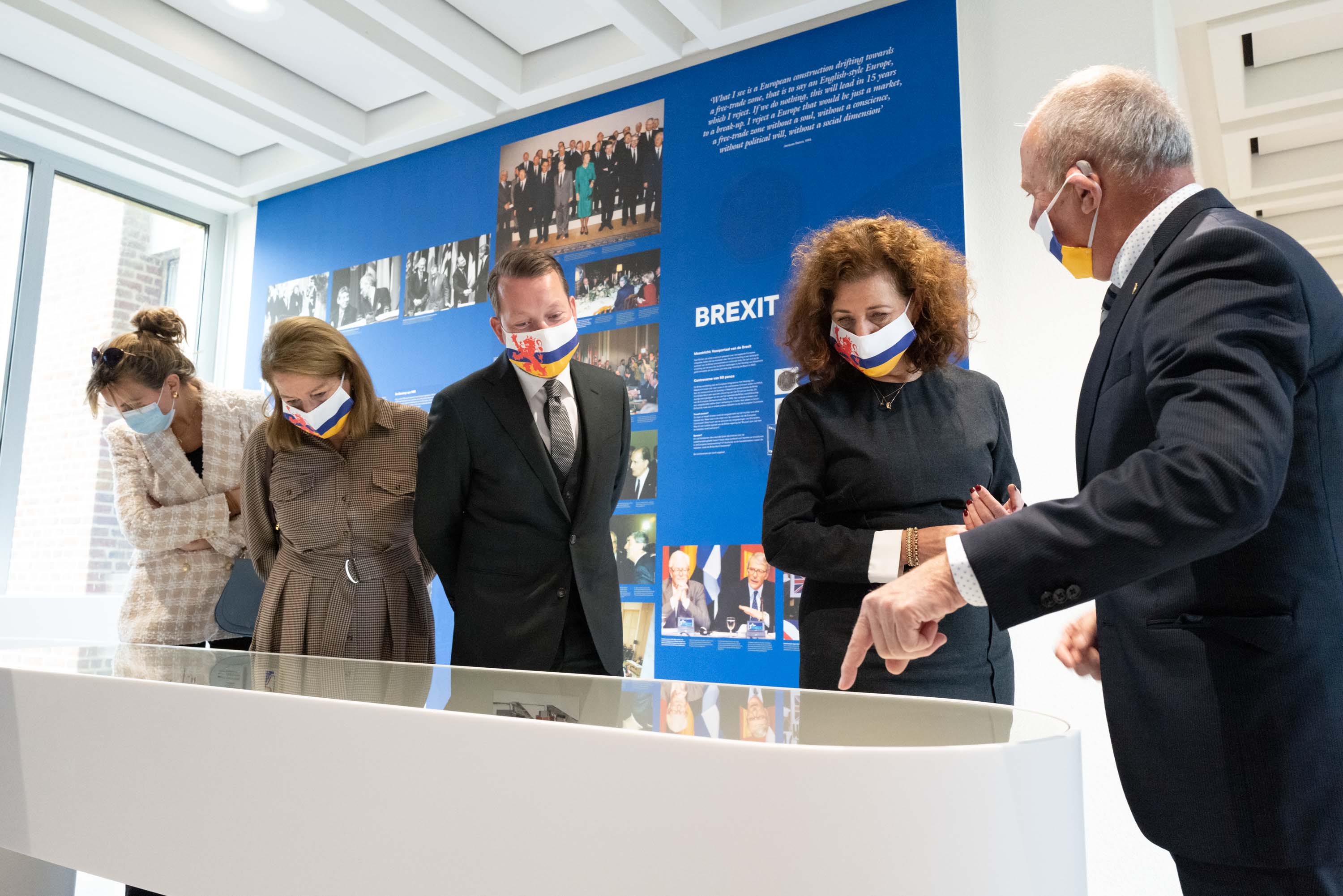 Ingrid van Engelshoven, demissionary Minister of Education, Culture and Science opened the exhibition in the presence of UM deans Christine Neuhold and Jan Smits, Maarten van Gaans, member of the Maastricht Executive Council, and Annemarie Penn-te Strake, mayor of Maastricht
Re:Generation Maastricht
The 'Re:Generation Maastricht' programme was also announced. From December 2021 to May 2022, Studio Europa will dive into the history of the Maastricht Treaty to see how it has shaped Europe's society today. During this journey through different generations, we also look ahead to the future of Europe.  
Upcoming events
Highlights include the 'Princess Beatrix Lecture' on 10 December, the 'Conference on the Future of Europe' in January and the two-day symposium 'Euro at 30' in February.
You can participate too! Click here for the full programme.
Keep an eye on our website for updates on the programme and more information on registering for events.
Also read
Marieke Dewitte is one of the scientists performing at the Maastricht Theater aan het Vrijthof on Tuesday, Oct. 10, during the theater tour of the University of the Netherlands.

The EU-funded project FullCompensation aims to make the compensation of pain and suffering damages more equitable and efficient. To this end, the project led to the development of a model legislative proposal and guidelines, based on comparative and empirical evidence. These documents are intended...

We are delighted to share the highlights of UM Education Days 2023 through our dedicated recap page, including a beautiful video impression of the event. Mark the dates for the next edition: 12 and 13 June 2024!