News and stories about:
UM & wellbeing
In the wake of the COVID pandemic, themes like physical and mental wellbeing are perhaps more relevant and important than ever. Maastricht University devotes a great deal of attention to the wellbeing of its students and staff. A healthy and safe environment, personal development and support, and other related topics are key elements of our education, research and our Strategic Programme 2022-2026.
In addition, the university offers a wide range of initiatives and activities related to wellbeing. Read more about these initiatives and activities here, or keep reading for more 'UM & wellbeing' news, stories, press releases, videos and background information.
  Read more: Stories & interviews
  Know more: News & press releases 
  See more: Videos 
  More UM: Wellbeing at UM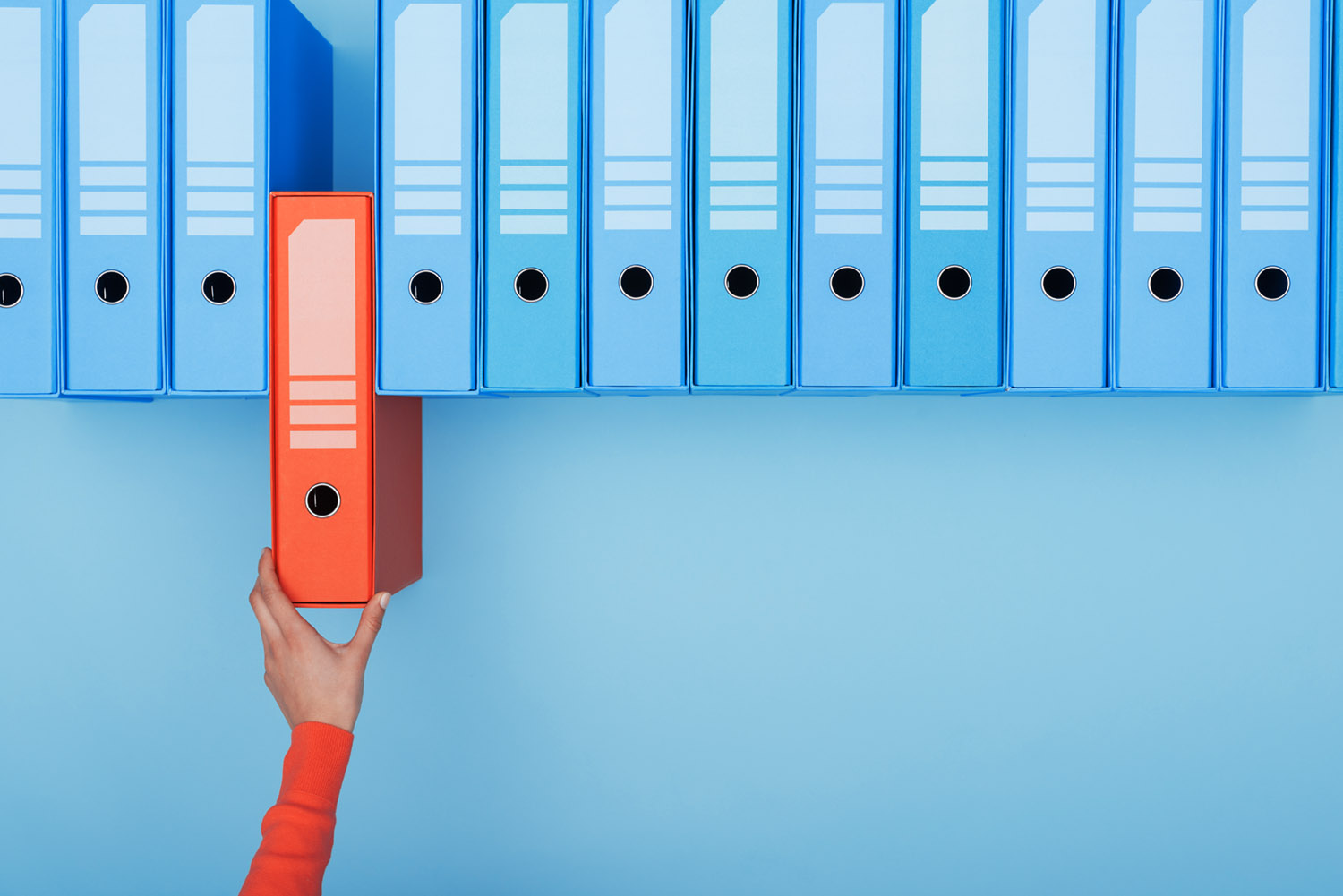 UM Theme pages assemble relevant content on one important or topical theme within UM, from stories to news and from videos to background information.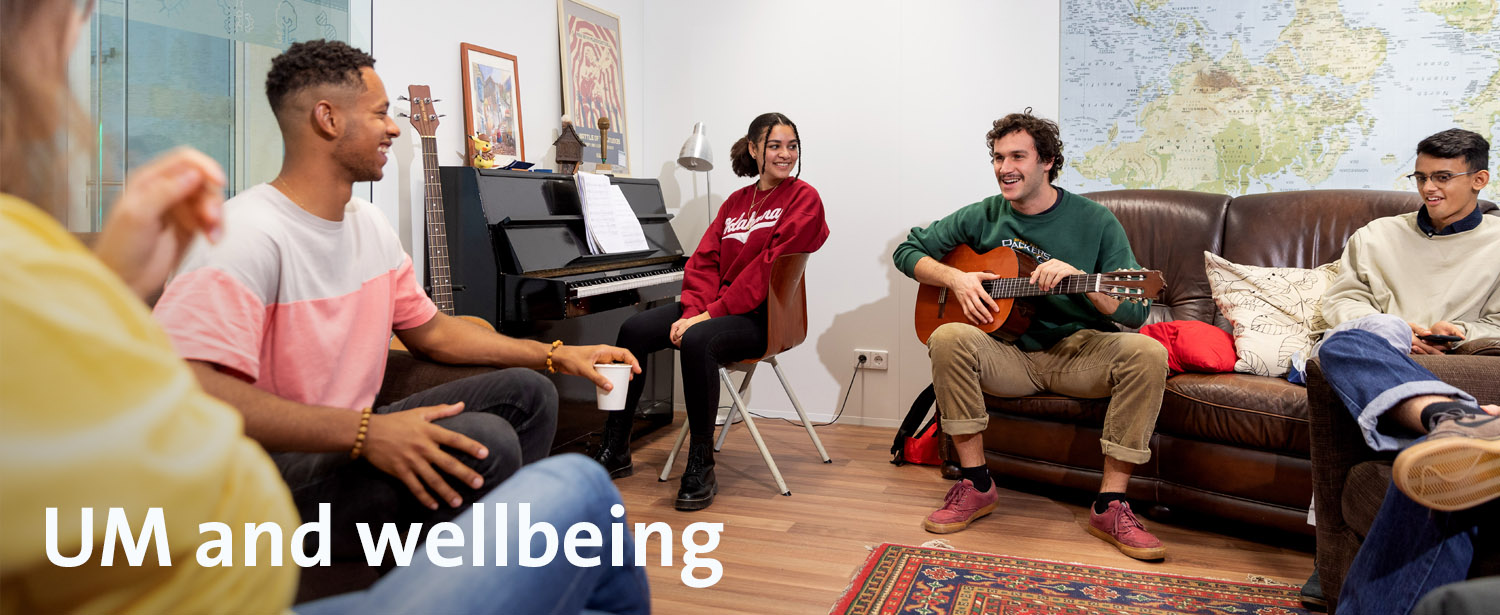 Read more?
Know more?
Do you sometimes think 'I would like to belong somewhere' as a student at UM? Or are there times when you feel lonely? Since September 2021 you are welcome at the UM community (UMc). A community run by students for students that wants to make sure all UM students feel at home here and have company.

On 24 April, you can enjoy A Seagull, an adaptation of the famous play by Anton Chekhov, by Toneelgroep Maastricht (a renowned Dutch theatre company) in Theater aan het Vrijthof. The play is Dutch spoken, but will have English surtitles, which means you can read the English translation on screens above the stage.

 

With the project 'About not being an Einstein', made possible by a grant from the Diversity & Inclusivity Office, Anke Smeenk wants to ensure that being gifted is more widely recognised at Maastricht University.
More news items
Based on five frequently asked questions, Martin van Boxtel, associate professor at the School for Mental Health and Neuroscience and mindfulness trainer, explains what mindfulness is, how it can contribute to your wellbeing and how you become mindful.

21 June is International Yoga Day. We talked about yoga with two yoga teachers at UM SPORTS.

Maastricht University has initiated the Student Well-being project to make sure that students are more resilient in their (student) life.

The team of UM psychologists at SSC offers help for anything from depression to anxiety disorder and burnout.

The Well-being Movement (WBM) is an initiative by the Faculty of Psychology and Neuroscience (FPN), the Faculty of Science and Engineering (FSE), the Student Services Centre (SSC) and the UM Psychologists, promoting physical and mental well-being at Maastricht University. This year the Well-being Week will take place from 29 October until 1 November with the core theme 'Resilience'. This week is also the kick-off of the movement.

Dr. Petra Hurks (FPN), Tessa Vanheeswijck (UCM), Aimee Coenen (FPN), and Mieke Jansen (SSC) have been awarded the Comenius Teaching Fellow grant of €50.000 for the project: Learning to learn and feel (better).
More information?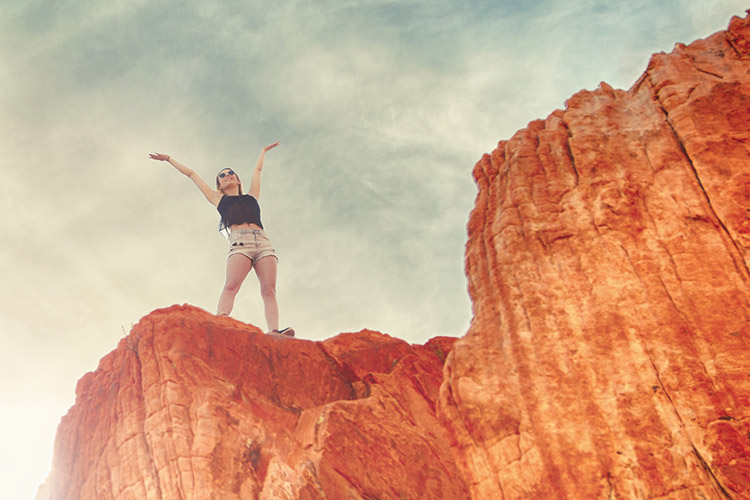 Wellbeing at UM
Maastricht University considers student welfare a key priority. In addition, sustainable employability of our employees is central to our HR policy, with a strong focus on diversity, inclusivity, leadership and career development. Our Strategic Programme 2022-2026 gives you more information about our vision and ambitions for the next five years, including our ambitions regarding wellbeing.
In line with our vision and ambitions, there are many initiatives, activities and programmes within UM that can contribute to the wellbeing of our students and employees. Here are some examples.
More information for students
More information for employees (via intranet)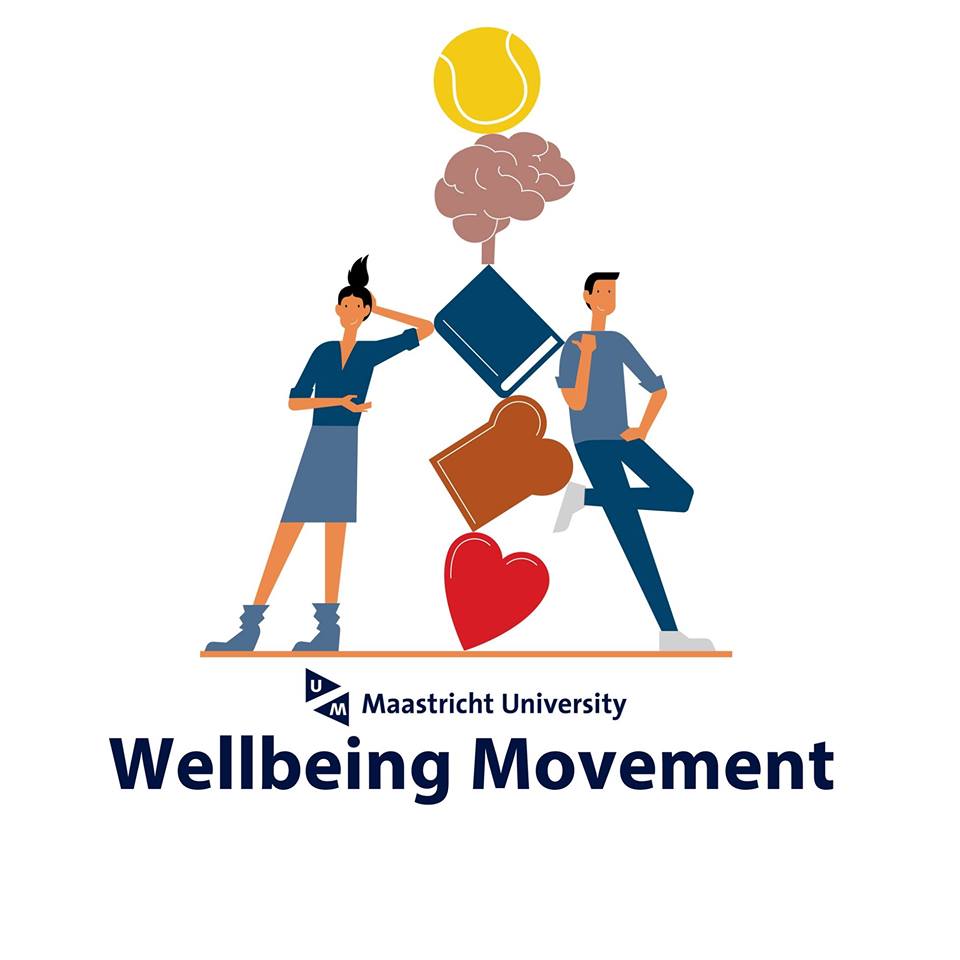 The Wellbeing Movement
The Wellbeing Movement (WBM) is an initiative promoting physical and mental wellbeing at Maastricht University (UM). We are here to give you tools towards a healthy and happy student life. 
The WBM offers wellbeing information and trainings in many forms, such as relaxation, sports, study skills and other resources. Three of our main events are:
The Wellbeing Week (yearly): a week full of workshops, talks and other activities centered around your wellbeing
The Wellbeing Wednesdays (year-round): one Wednesday each month, entirely devoted to your wellbeing
The UM Community events (year-round): several events a month, social activities by students for students and staff members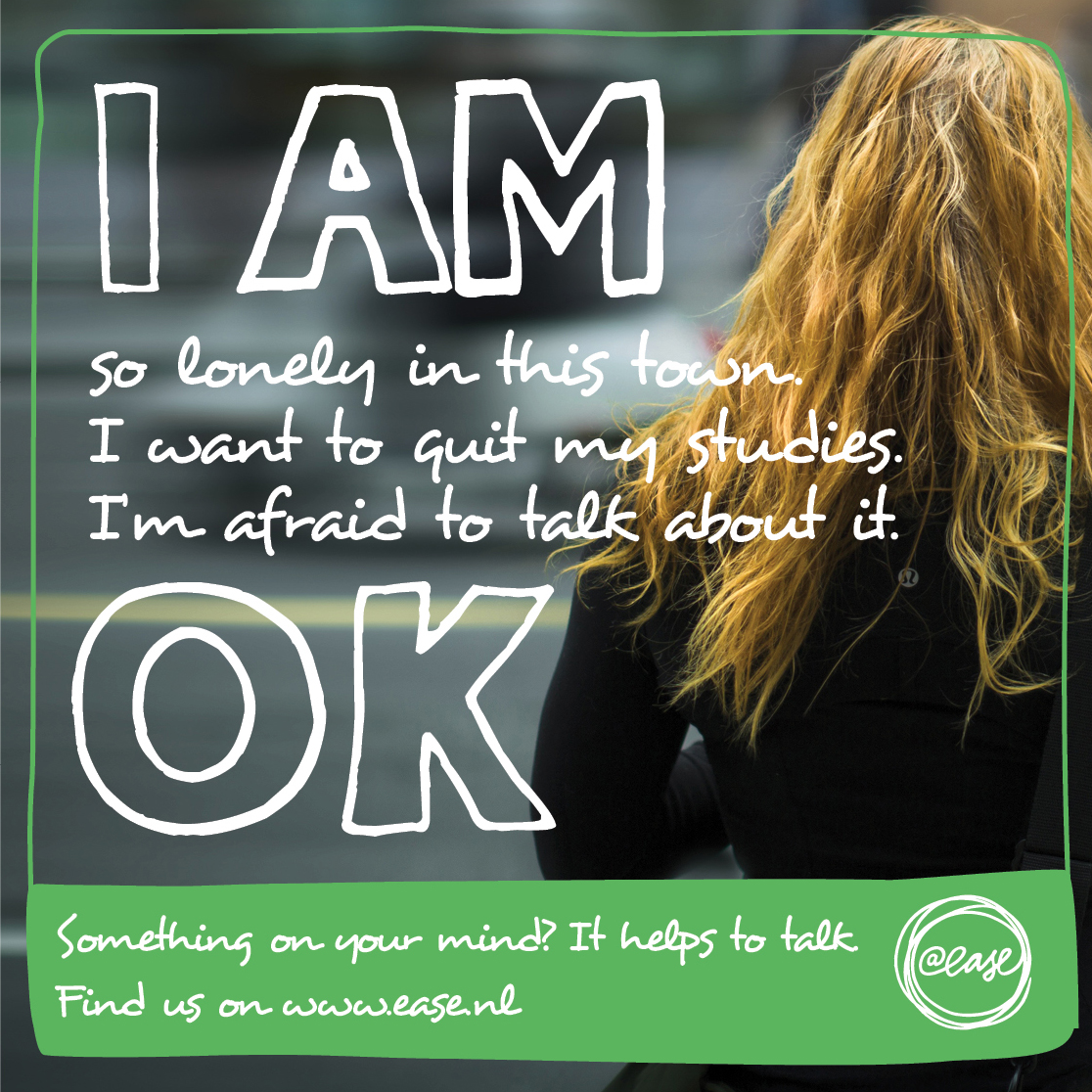 @ease
Are you between 12 and 25 years old and having trouble dealing with something? Heartbreak, problems with school or university, loneliness or depression? Whatever it is, @ease provides free and accessible psychological support. You can speak with young volunteers, completely anonymously, at the @ease location or via chat. You will not be asked for your name, your background, your education or your age; no file will be created. The volunteers you speak to are all thoroughly trained and coached. And there is always a team of mental healthcare professionals present. Advice from @ease: are you worried about something or is something bothering you? You can't talk to friends about it? Don't wait, get in touch with us. You'll see that you're definitely not the only one with your problem or question. Talking helps.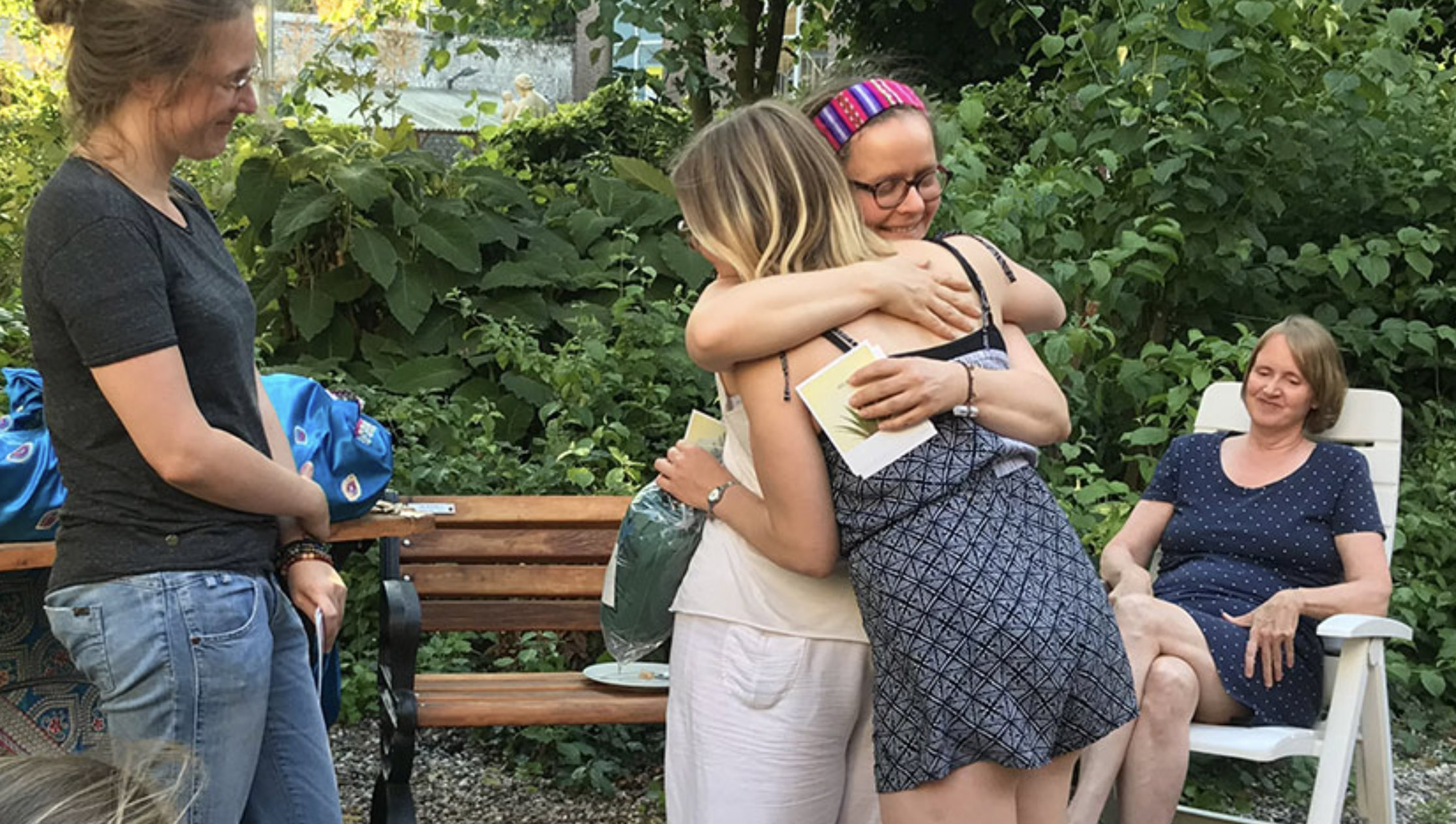 The InnBetween
The InnBetween is a place created for and by students where vulnerability and resilience are practiced. A place where together you eat, study, relax, play, and of course, meet people. An open-minded community that brings people from different backgrounds together, also during the lockdown. 'We offer students professional counselling with the two chaplains, but also opportunities to mean something to one another. In doing so, we are building a community that students are a part of - and responsible for. Being part of a community and feeling at home somewhere is very important for the mental health of students.'
Other theme pages
We also highlight other themes. Below you will find an overview.