Excellence and honours programmes
For bachelor's and master's students who want more and can do more, Maastricht University offers a number of different excellence and honours programmes. Some of these are unique programmes offered only to students of a specific faculty. Other programmes are offered to all UM bachelor's or master's students. The university also has three Honours Colleges that offer selective bachelor's programmes for talented and motivated students who want the freedom to build an individualised academic profile.
Are you interested in an excellence or honours programme? Then you know that participation puts you a step ahead. But you also know that you need excellent academic performance and will spend many hours in addition to your regular studies on fascinating lectures, workshops and research.
Bachelor's programmes offered by Honours Colleges
Faculty-specific honours programmes for bachelor's students
University-wide excellence programme for bachelor's students
MaRBLe excellence programme
 
Through the Maastricht Research Based Learning programme, MaRBLe for short, we offer talented third-year bachelor's students the opportunity to conduct their own research project. You will be guided by experienced academic staff who will help you further develop your critical thinking and research skills. This will help prepare you for a career in scientific research or research positions in business. 
University-wide honours programme for master's students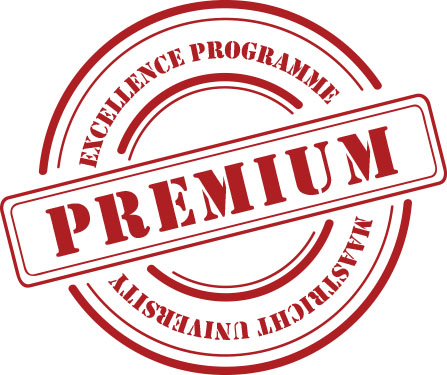 PREMIUM honours programme
 
Want to gain that extra edge by getting real-world experience during your studies? The PREMIUM honours programme will help you gain the experience and develop the skills employers are looking for. As part of a team of students and under the guidance of our academic staff, you'll spend about five months working on a real-world assignment for a company, NGO or educational institution (e.g. ATOS, Provincie Limburg, Arcadis). You'll also work on a personal development plan, receive intensive individual coaching and attend master classes and workshops. All of this will take about 250 hours, but it will give you a lifetime of benefits.
Are you up for the PREMIUM challenge?