SBE
Exchange programme
The International Relations Office (IRO) of the Maastricht University School of Business and Economics (SBE) is responsible for all incoming and outgoing bachelor's and master's exchange students. SBE has around 160 exchange contracts with universities and institutions in 45 countries all over the world. On a yearly base, up to 750 SBE students spend part of their studies abroad within an exchange programme, and about 650 exchange students visit SBE.​ 
Fast facts
Triple accreditation: AACSB, EQUIS, AMBA
The youngest & fastest growing Business & Economics School in The Netherlands
All courses are taught entirely in English
Excellent study facilities
Partner universities and business schools
Outgoing students
In almost all of SBE's bachelor's programmes a semester abroad at a partner university is a compulsory part of the curriculum. Depending on your study programme at SBE, you go on exchange either in the first or in the second semester of your third year of your bachelor's. You can find the list of SBE's partners on Intranet. You cannot go on exchange to a university that is not part of SBE's network, nor can you attend a partner as fee-paying international student. Also, you can only do an exchange once.
You can apply for a semester abroad as soon as you have successfully completed your first year, meaning you have obtained all 60 ECTS credits. If you have obtained only 53.5 or 56 ECTS credits in your first year, you can still participate in the selection procedure for studying abroad, but the procedure will be a little different. Please check intranet for the details of the selection and allocation.
Please note that in the master's programmes at SBE an exchange is not part of the curriculum. However, SBE does offer options to very motivated students who would like to supplement their programme with courses taken at one of SBE's partners. This extra-curricular exchange will take place after you have completed all compulsory parts of your master's programme. For an overview of partners that offer exchange places (always subject to availability) and for the application procedure, please contact msc-exchange-sbe@maastrichtuniversity.nl. 
While on exchange – either as bachelor's or as master's student - you will need to have a valid registration at SBE, which means you will continue paying tuition fee at SBE.  However, you do not have to pay tuition at the host university. Keep in mind that there may also be other costs associated with your exchange programme, other than of course travel costs, insurance and living expenses. For example, some partners require that you purchase the university's health insurance plan. Usually the host university will send you all detailed information well before your departure.
For specific details and information on the academic content of your exchange, please read the rules and regulations on the Intranet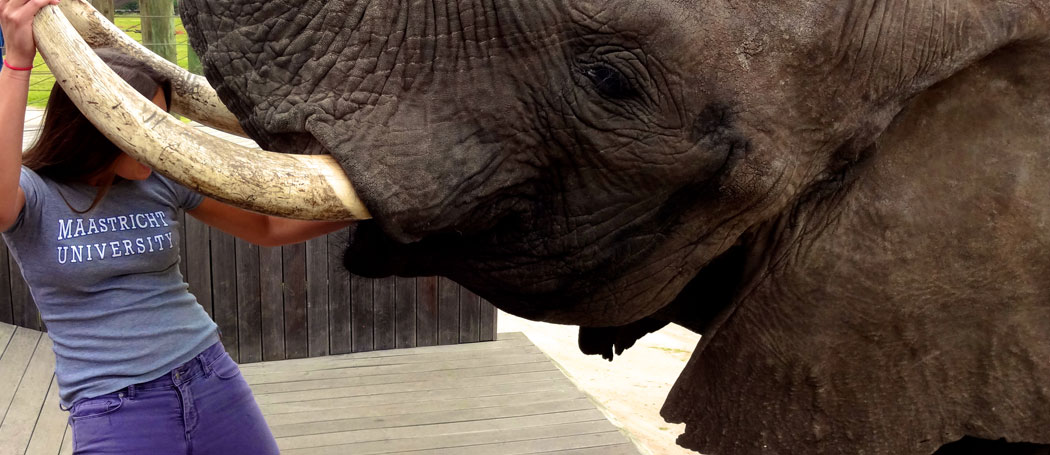 Experience the world
Everything you need to know
Visa
Visa
Depending on your destination and your nationality, you may have to apply for an entry visa and/or a residence permit. The host university will inform you about this, but we do also advise you to check the host country's embassy and immigration pages. Please stick to their instructions in order not to delay any processes.
You do not need a visa for EU-countries if you have an EU nationality. However, if you do not possess a European nationality, you need a residence permit if you stay longer than three months within a European Union country. For details, check the information from the embassy of the host country.
If you have a Dutch residence permit, you are allowed to spend a period of a maximum of nine months abroad during your SBE studies without jeopardizing your Dutch residence permit. If your permit expires while abroad, make arrangements to have it renewed before you go on exchange. A Dutch residence permit does not automatically grant you a legal stay in the other EU countries; always check the relevant embassy.
For non-EU countries, a visa is always required. You should start the visa procedure as soon as you have received the required document(s) from your host university. For details, check the information from the embassy of the host country.
Insurances
Insurances
Health insurance: If you have a Dutch insurance in the Netherlands, you have a private health insurance. Always check with your insurance company if it offers worldwide coverage. For some non-EU countries, you will need additional coverage because of the extremely high medical expenses (e.g. USA, Canada, Australia and Switzerland). Some host universities in fact have compulsory university health insurance. Please refer to the relevant entry under Partner Universities, as well as your host university's website, for more information.
We strongly advise you to also take out liability insurance. Please consult your insurance agent for the appropriate coverage and have them translate your insurance policies or certificates into English or -even better- in the language of your host country. Make sure you take these (certified) translations with you when you travel.
Vaccinations
Vaccinations
The host university's information material will tell you if vaccinations are required and which ones. For up-to-date information, check the host country's embassy or local health authority.
Note that if you take special medication, you should contact the embassy about the requirements to legally take this medication with you (you may need an official letter from your doctor).
Housing
Housing
Please check the information under Partner Universities to find out whether your host university offers accommodation and/or offers assistance in finding housing. Also, check the website of your host university for up-to-date information.
Emergency
Emergency
Although we want nothing more than for you to have a great time when you are studying abroad, mishaps - or worse, calamities, do sometimes happen. For example, you get so homesick that all you want to do is crawl back home. Someone in your family becomes seriously ill, and you are needed back home. Or you break a wrist in the week before exams…
If something like this happens, and you need to break off your study abroad, or you cannot take your exams, please let IRO SBE know immediately. Also, make sure you contact the International Office of your host university, so that they know what is going on and can offer assistance where and if needed. Finally, make sure you reach out to SBE's Student & Career Counselling office, so that they can help you set up a plan to make up for the credits you will be missing.
After your exchange
After your exchange
All students will receive an academic transcript of their host university. In most cases, your host university sends your transcript directly to SBE. The IRO will inform you once your transcript arrived. In some cases, you need to arrange receiving your transcript yourself. If this is the case you need to send the IRO the transcript yourself. Please read the 'recognition and registration of credits' section carefully in order to have your credits smootly transferred. 
Incoming students
Would you like to study a semester abroad at the most international university in the Netherlands? Are you longing for an unforgettable experience abroad? Come to Maastricht University. We will provide you with our first-rate education and a wide variety of intriguing courses all offered in English. Maastricht, will provide you a city full of new people and new experiences.
Ride your bike. Broaden your horizons. Make friends for life. Try Dutch. Fail at Dutch. Taste new flavours. Feel alive. Explore new places. Fall in love. Fall out of love. Travel the world. And most of all: have fun! Every single day again.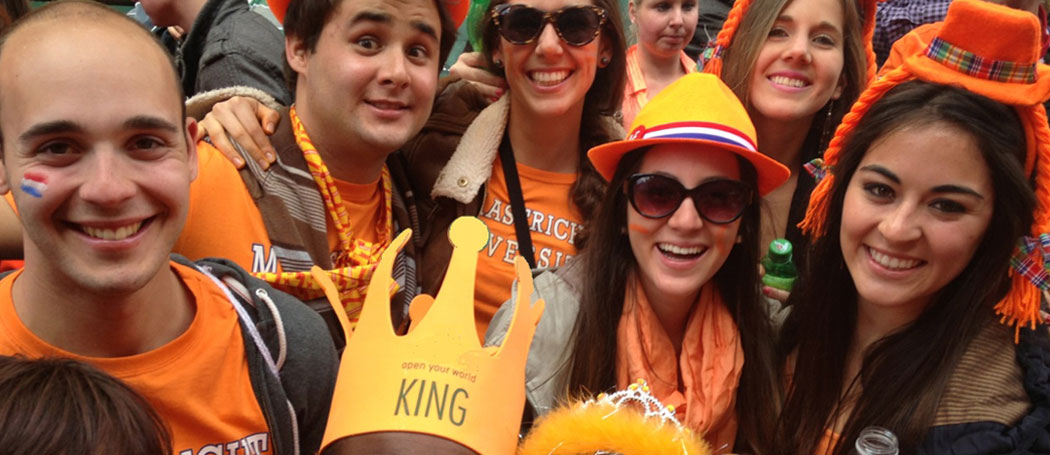 Maastricht University School of Business and Economics dares you to:
Learn about cultures from all over the world, all while you're in small, picturesque Maastricht
get educated by our Problem Based Learning system, most likely a completely different education system than at your home university
fully take in our traditional but modern Dutch culture, with different food, festivals, customs, history and so much more. See a different way of life
make lifelong friends from all over the world. And then visit them all later
feed your curiosity, surprise yourself and benefit from your personal development
enjoy immensely.
Experience Maastricht!
Download the brochure
Get a feel of Maastricht University School of Business and Economics! 
​​We understand that in these uncertain times it is difficult to assess what the new academic year will look like. These uncertainties logically raise many questions: How about safety in Maastricht? What will education look like at SBE? What can I expect from student life? We cannot give a conclusive answer to all these questions, but we can try to help you as best as we can. For more information about safety, education, and student life please check: Study at SBE during COVID-19.
Eligibility
As exchange student, you must officially be nominated by your home university. You do not have to pay a tuition fee at SBE but you will continue to pay tuition fee to your home university.
We can only accept you if you major in Economics or Business (or related). If you are a bachelor's student, you have to have completed at least two semesters of relevant study before you start your exchange programme at SBE. If you want to take master's level courses while at SBE, you have to have a valid and relevant bachelor's degree when you start your exchange here.
Deadlines incoming students
The application deadline for the Fall semester is
01 May 
The application deadline for the Spring semester is
01 October 
English Language requirement
Since the working language at our School is English and all courses are taught in English, all exchange students are required to have an advanced level of the English language - comparable to the level B2 of the Common European Framework of Reference - to be able to successfully complete their courses. SBE does not require any proof of an English language test score, but do make sure your English is up to par when you start your exchange.

Our educational system - Problem Based Learning (PBL) - requires you to actively take part in the tutorial meetings. The PBL method is explicitly student-centred rather than teacher-centred, and the students are expected to take the initiative. Speaking up and actively taking part in discussions is a crucial part of the system and this will also influence your final grades. Therefore, it is extremely important that you have an excellent knowledge of both written and spoken English.
Social and daily life in Maastricht
Support
The IRO incoming team has tried its very best to compile a very elaborate website for incoming students. However, maybe you missed information, or there are things you do not quite understand. If you have questions or need help, you can always send us an email or, once you have arrived, you can also come and talk to us in person during the open office hours at the Information desk.
Either way, we are here for you!