Leading actor in the European Parliament
As a fresh-faced student, Jeroen Lenaers had no idea where a degree in European Studies would take him. The UM alum who simply 'fell' into a career in international politics was last year elected by VoteWatch Europe as the most politically influential Dutch MEP. "MEPs have a huge influence on legislation—that's one of the great things about the job."
When Jeroen Lenaers heard the abbreviation MEP in his first year of European Studies, he didn't know what it meant. Now, almost two decades later, he is an MEP himself: a member of the European Parliament. "I had no idea what you could do with the degree. I didn't have strict career plans then, and I still don't, because if things don't work out the way you envisaged, you end up disappointed. And it blinds you to the opportunities along the way, the forks off that career path, because you're so focused on the path ahead."
He fell into politics almost by accident when an unexpected opportunity presented itself: an internship with the Dutch MEP Ria Oomen. In 2014, he followed in her footsteps as a member of the Christian Democratic Appeal, part of the European People's Party Group. That things are going well is putting it mildly: he was elected by VoteWatch Europe as the most politically influential Dutch MEP of 2021.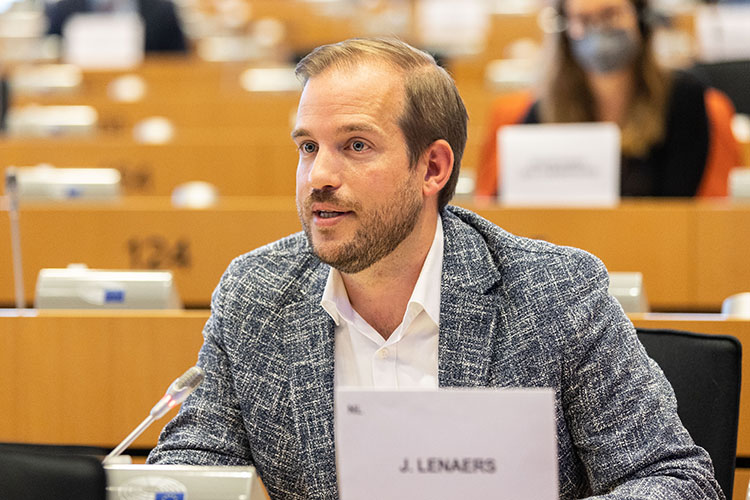 Jeroen Lenaers studied European Studies at Maastricht University. After his internship in 2007 with the Dutch MEP Ria Oomen, he worked as a policy officer in the European Parliament. He was elected to the CDA in 2014 and is currently spokesperson for the EPP's Christian Democratic Appeal in the Committee on Civil Liberties, Justice and Home Affairs.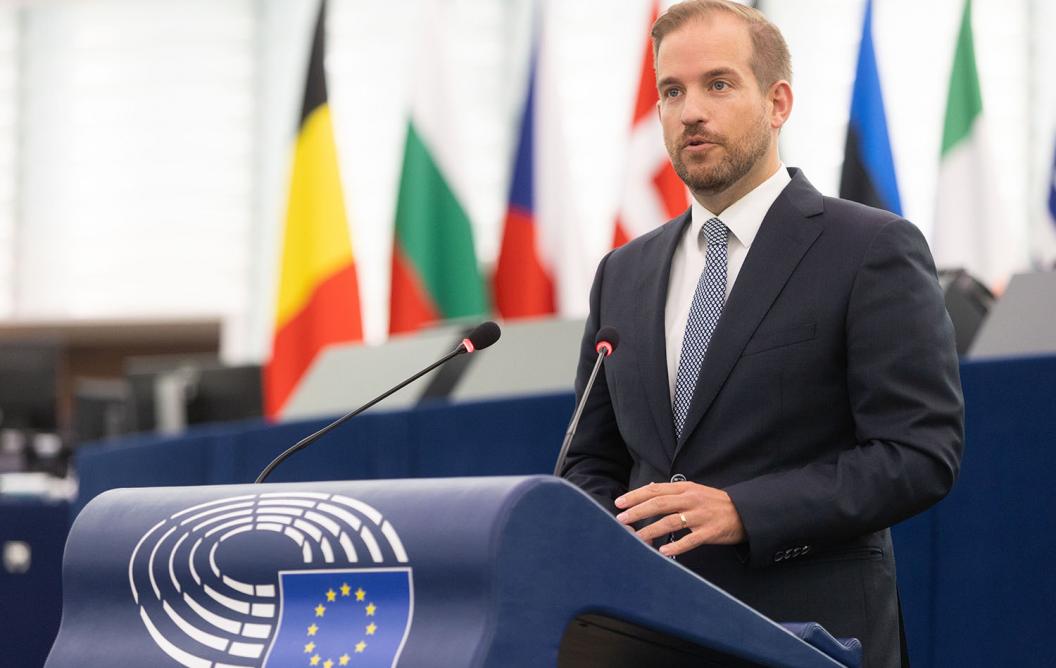 Fair labour market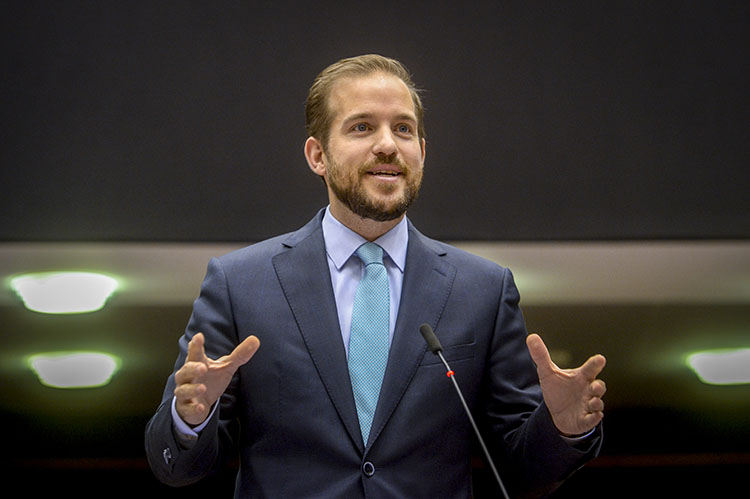 The highlights of his work are situations in which he can help individual citizens with social security or tax problems, Lenaers says. He also mentions his contribution to the establishment of the European Labour Authority, which aims to create a fair labour market. And then there was his involvement in overhauling the existing European information systems and setting up new ones, leading to improved police and judicial cooperation. "I'm very proud to have played a leading role in this."
These are examples of what he sees as the considerable power of the European Parliament. "MEPs have a huge influence on legislation—that's one of the great things about the job. That power is much more direct and substantive compared to, say, the House of Representatives. You can really push concrete laws in a certain direction." He disputes the claim that European decision making is always slow. "The European Corona Certificate was developed within a few months. If the political will is there, things can move quickly. What's frustrating is that the member states only take action when their backs are to the wall."
Setting an example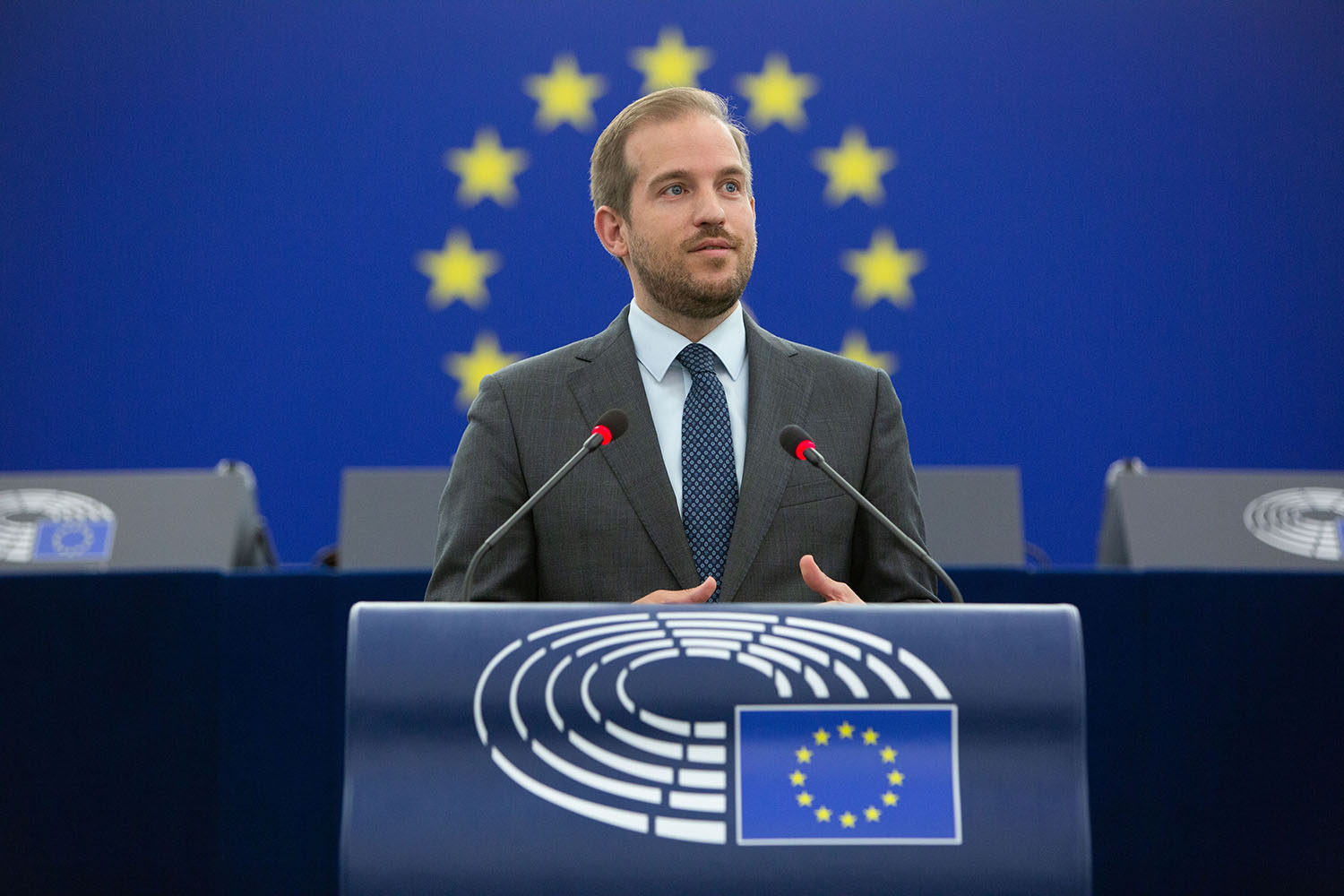 When it comes to issues like migration and climate change, there is no doubting the severity of the situation. Will Europe be able to cope? "Yes, but not alone; the member states have to really want it. Migration needs a global solution. But if you want to play a role on the world stage, you have to be on top of things at home, which is currently not the case." As for the climate crisis: "It's good that Europe is taking on a leadership role and setting an example. If you don't take responsibility yourself, you can't hold others accountable."
But such issues are also potentially divisive. Europe is a strong power in economic and trade terms, Lenaers says, but the divisions between member states make it vulnerable. Other countries take advantage of this. "That's Putin's strategy, not to mention Lukashenko, the Belarussian dictator who's currently using migration as a form of hybrid warfare. Reaching a consensus always requires willingness on the part of national governments, but I understand that developments have to move at a pace that everyone can get on board with. If you overrule your member states, you undermine the longer term sustainability of the cooperation."
Also read
The world order is shifting. Putin continues to taunt Europe. China's global expansionism seems limitless. And how to respond to the United States' renewed desire for cooperation? The European Union's answer should be greater strategic autonomy, says Sophie Vanhoonacker, professor of Administrative...

On 28 November, Maastricht University hosted Dutch TV show College Tour. In our own UM SPORTS they recorded a programme with top cyclist Tom Dumoulin as their guest.

On this day exactly 125 years ago, physician Sir Fredrick Grant Banting was born. Together with Charles Best and John Macleod, Banting discovered that insulin could be used to treat diabetes.