Change of address
A fresh start for ITEM
Since August 2020 ITEM has moved to a beautiful historic building a building of Maastricht University in the city centre of Maastricht. In addition, ITEM has a new coordinator: Pascal Vossen. He has been running the daily office since this spring. After a period of a lot of working from home and online meetings, we can start fresh again! Of course at an appropriate distance. We are happy to introduce the new location and new coordinator to you.
"Regional economic development is limited by the effects of corona"
Our new coordinator Pascal Vossen started his new job in special circumstances: "Starting off while working remotely with a team is not easy. However the team has adjusted very well to the unique situation in which corona and I arrived more or less at the same time."
What is your motivation to work on cross border issues?

"Ever since I started studying Human Geography at the University of Amsterdam, I have been focusing on the question of how the use of space can contribute to strengthening regional economic structures. I did this as a 'third money flow' researcher, lecturer and then as a consultant. At the regional development company LIOF I was secretary and head of general affairs for a long time."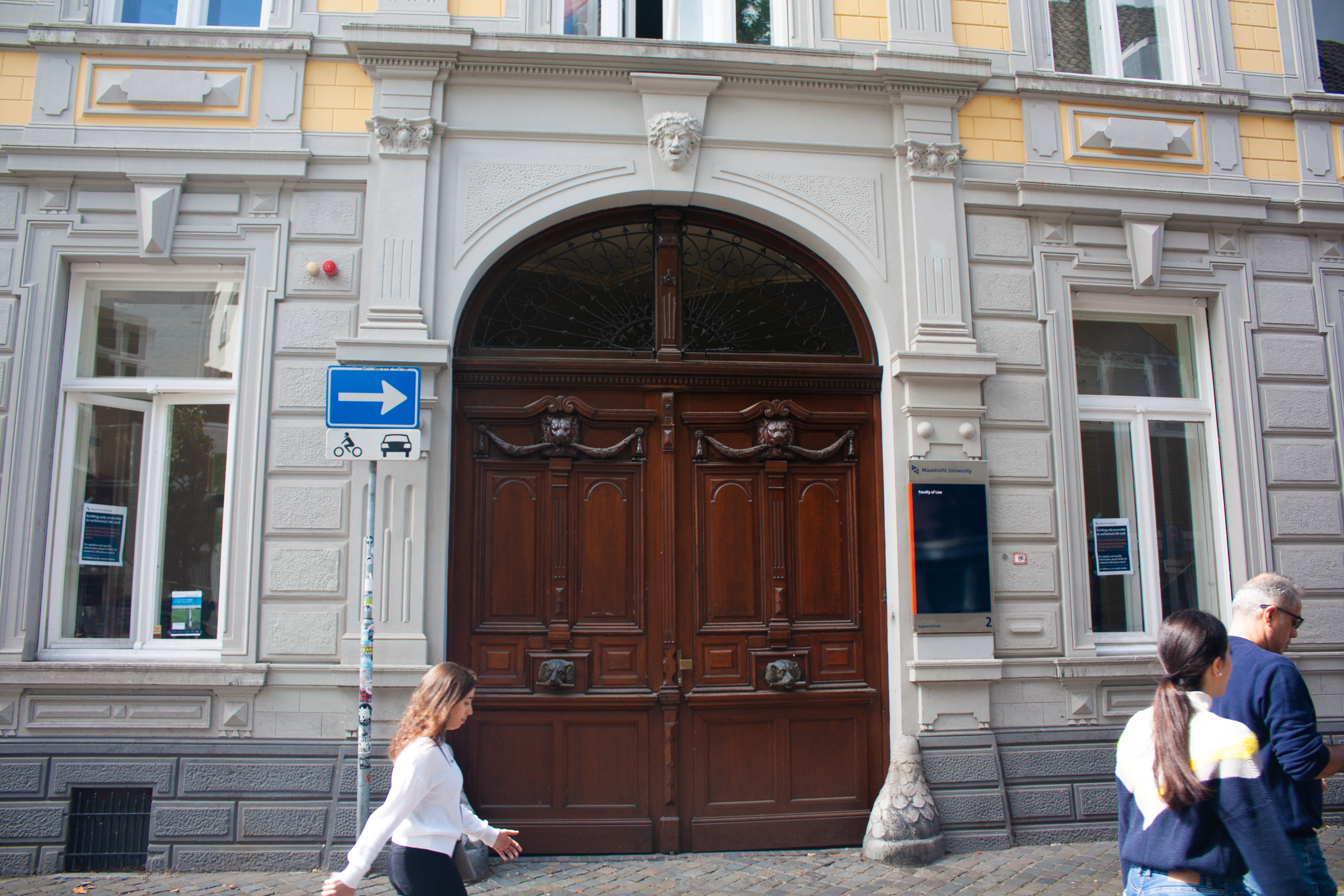 Does corona have consequences for border regions?

"Regional economic development is limited by the effects of corona. I think it is important and am proud that our team focuses our attention on removing border barriers, because it creates opportunities. You can read more about our work on our cross border portal. During our annual conference in Middelburg on 20 November, 'corona' will also be an important topic."
"In the meantime, I was also able to experience the first relocation of ITEM. We can still be found in the city centre of Maastricht, only no longer in the building on the Bouillonstraat. Now Kapoenstraat 2 is the new base of ITEM. At an appropriate distance from each other we are now increasingly more present here as a team in order to do our part. As soon as it is possible, we would like to welcome you to our 'new' building, which has existed for a very long time.
Hustinx Mansion
As of August 2020 we have relocated to a building of Maastricht University, the Hustinx mansion, named after the coffee brewer J. Hustinx. It was built in 1882 and consists of several structural elements from various centuries. The oldest date back to the 16th century, with cellars from the late Middle Ages. In the 1920s, the Hustinx mansion became a tax office. Forty years later, it was converted into offices for the Provincial Executive. When UM moved in, in 1987, the building was fundamentally renovated to make it suitable for educational purposes.
Our new address is: Kapoenstraat 2 6211 KW Maastricht