FASoS
Exchange programme
The Faculty of Arts and Social Sciences (FASoS) offers a place where scholars with different disciplinary backgrounds - historians, political scientists, literary and arts scholars, sociologists, anthropologists, philosophers and others - are brought together in joint research. This interdisciplinary approach is predominant in our teaching as well; all of our programmes acquaint students with different disciplines and perspectives. All of the faculty's programmes are taught entirely in English and with 77% of our students and 42% of our staff coming from abroad, FASoS is Maastricht University's most international faculty. Such diversity creates an atmosphere that strengthens the international orientation of our research and education.
Fast facts
All the programmes at FASoS are taught in English
Application deadline Fall semester and Full Academic Year 2023-2024 non-EU students: 19 April 2023
Application deadline Fall semester and Full Academic Year 2023-2024 EU students: 17 May 2023
Application
You will need a nomination from your home university to become an exchange student at Maastricht University. Download the application instructions to learn more about how you can apply at FASoS. Deadlines for the Fall semester 2023-2024 are 19 April 2023 for non-EU students and 17 May 2023 for EU students.
Downloads:
 Exchange application instruction
Programmes and Courses Fall semester 2023-2024 
In the fall semester FASoS offers five minor programmes. They are not only attended by 3rd year FASoS students, but also by students from other faculties with different educational backgrounds, thus offering a very diverse learning environment. These programmes all have a study load of 30 ects, which is a full-time course load for one semester. We strongly advise you to choose one of the programmes below.
However, if none of these programmes are of interest, you can choose courses from one of the FASoS bachelor's programmes:
Programmes and Courses Spring Semester 2022-23 (Spring semester 2023-2024 will be announced in July 2023)
To get an idea of the content, you can check the courses from this academic year below: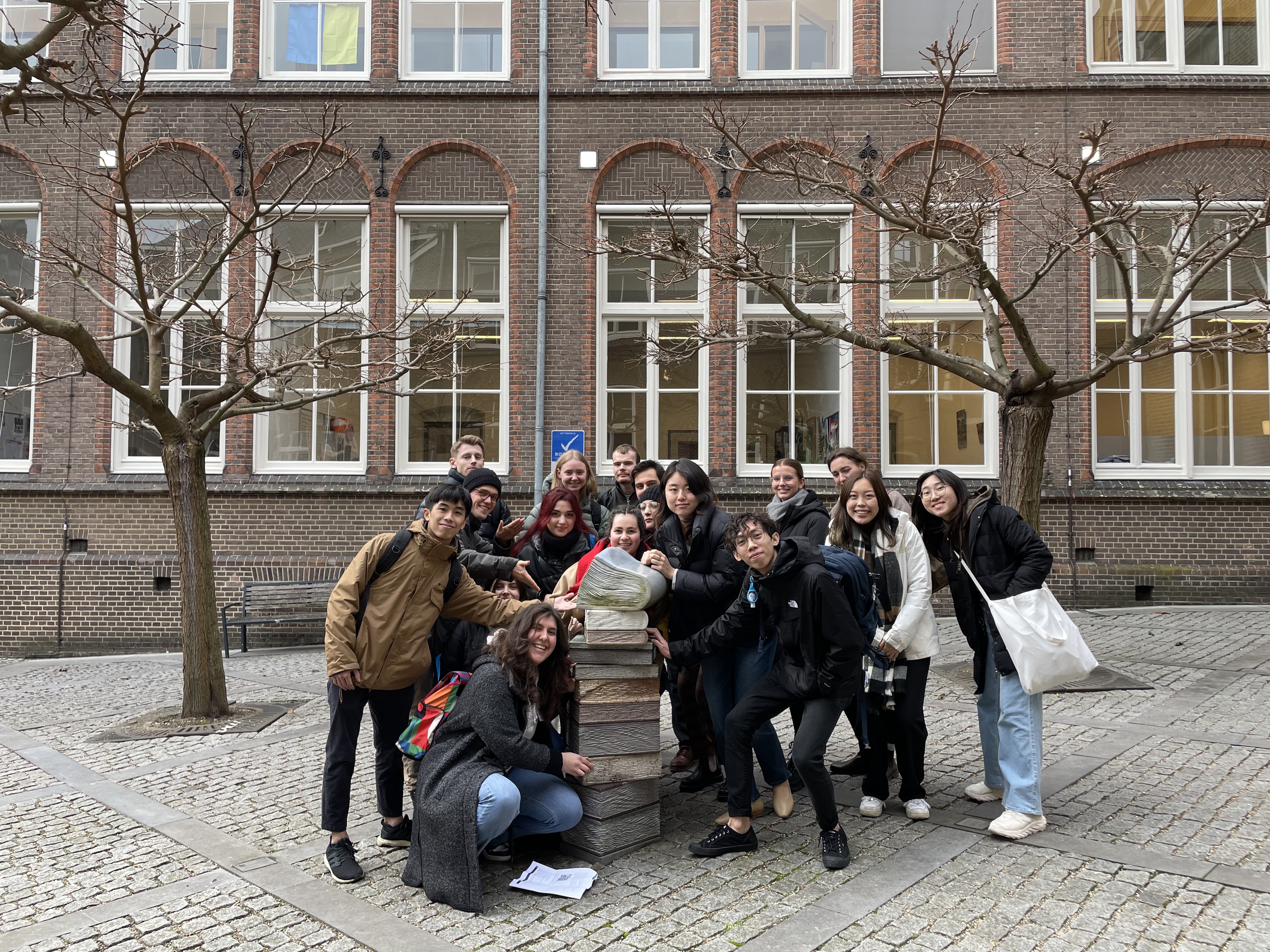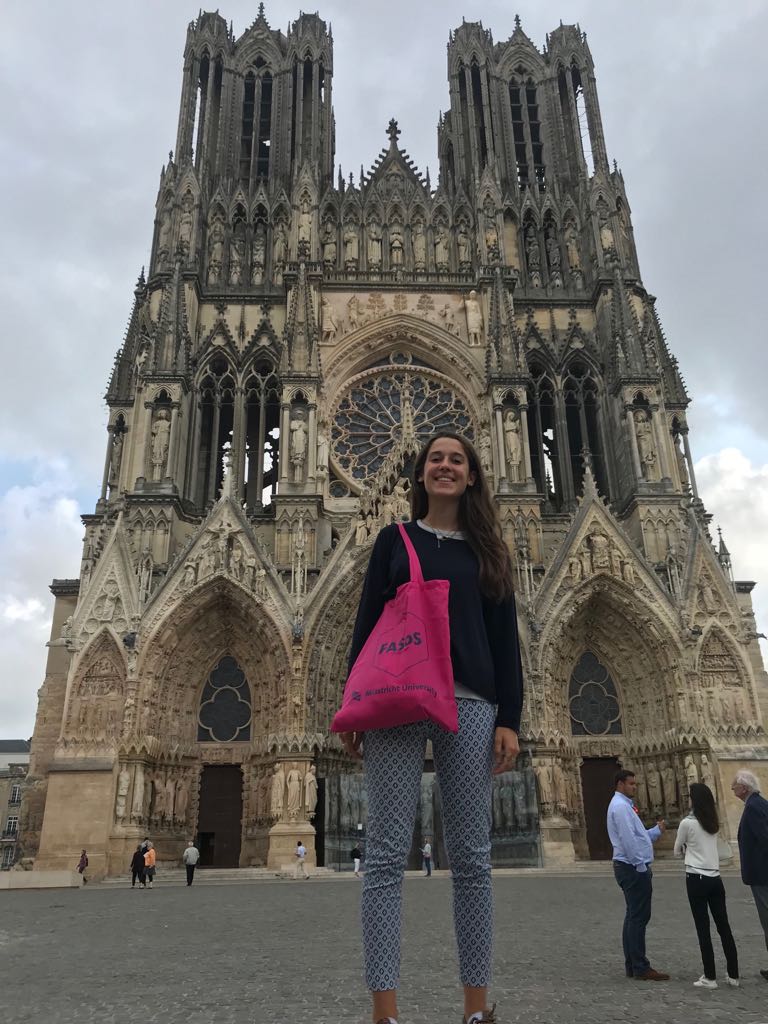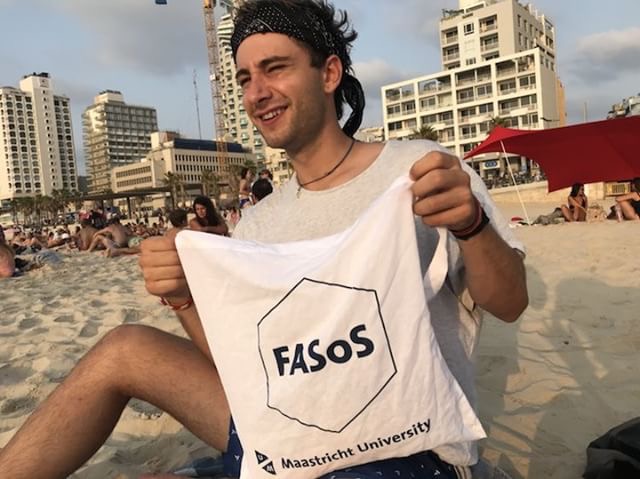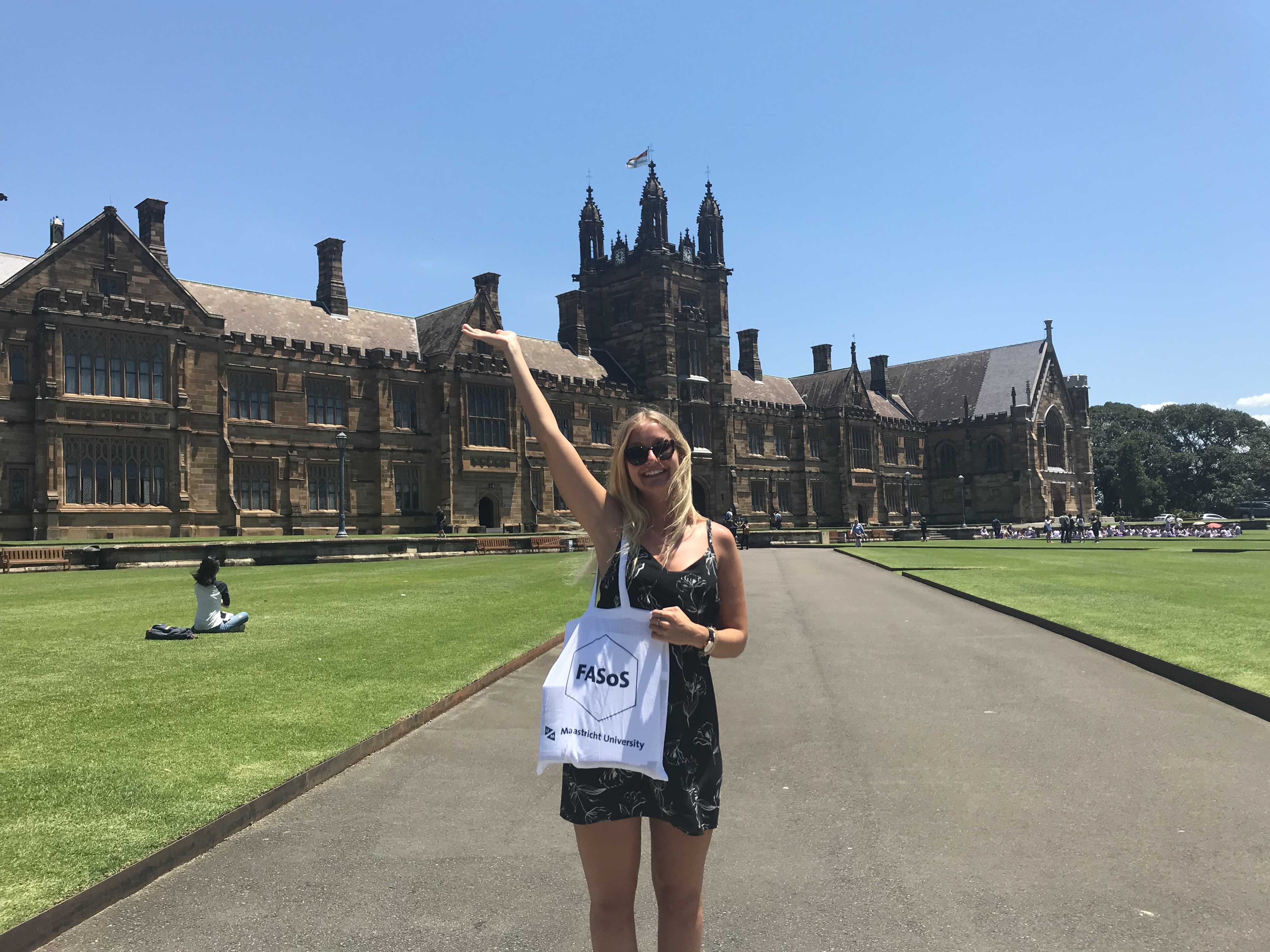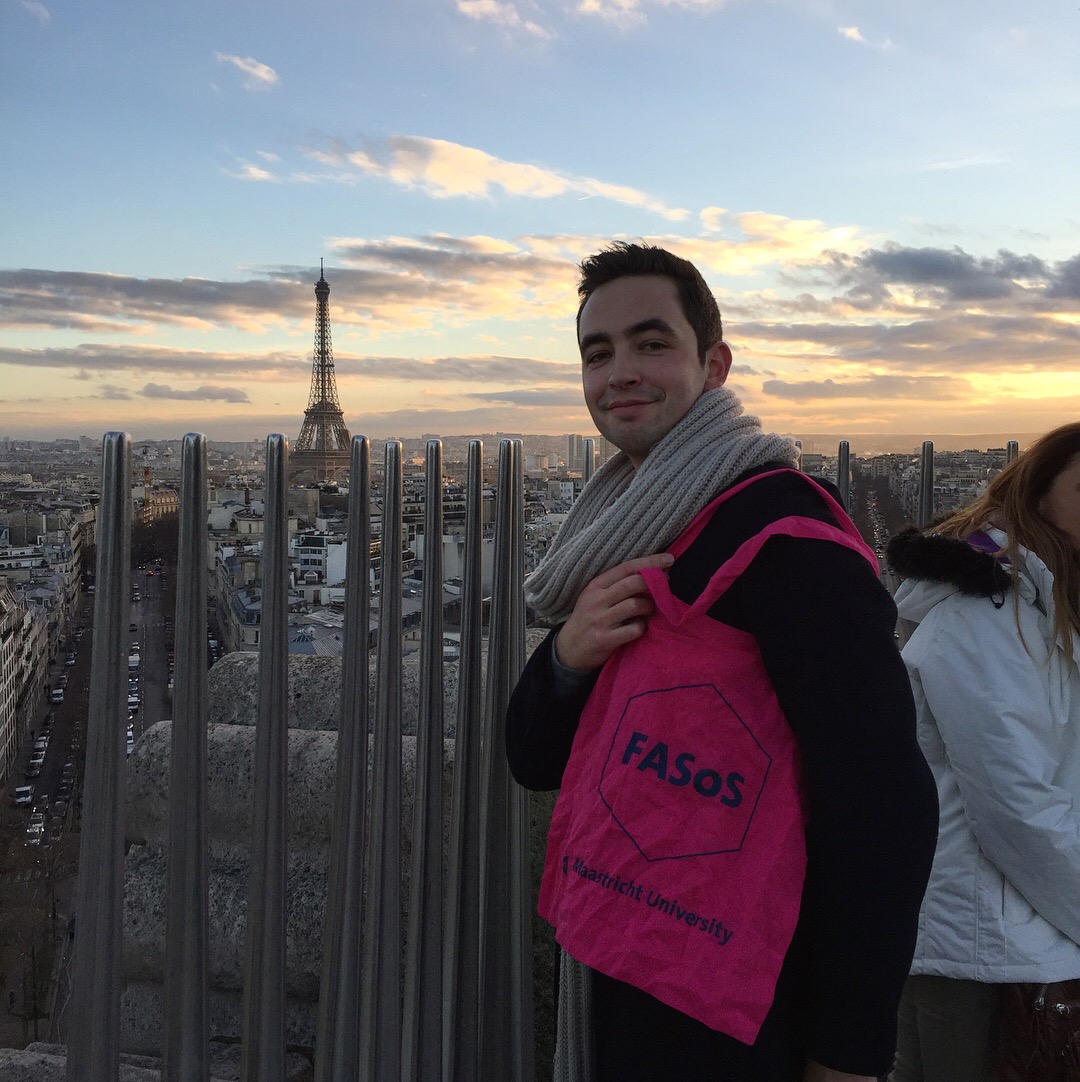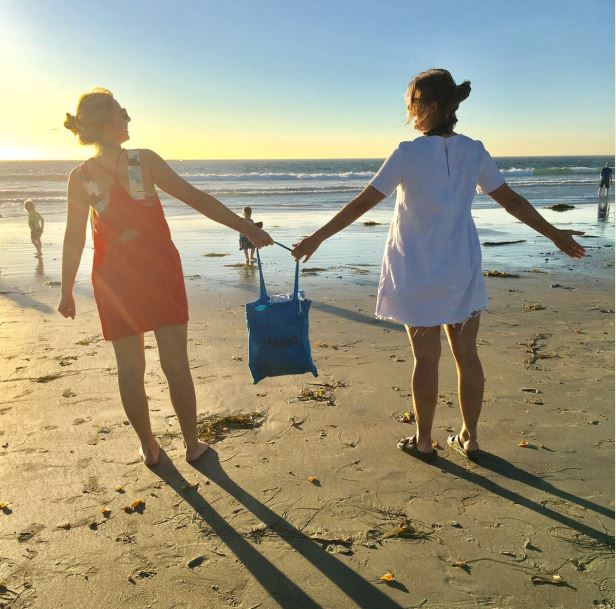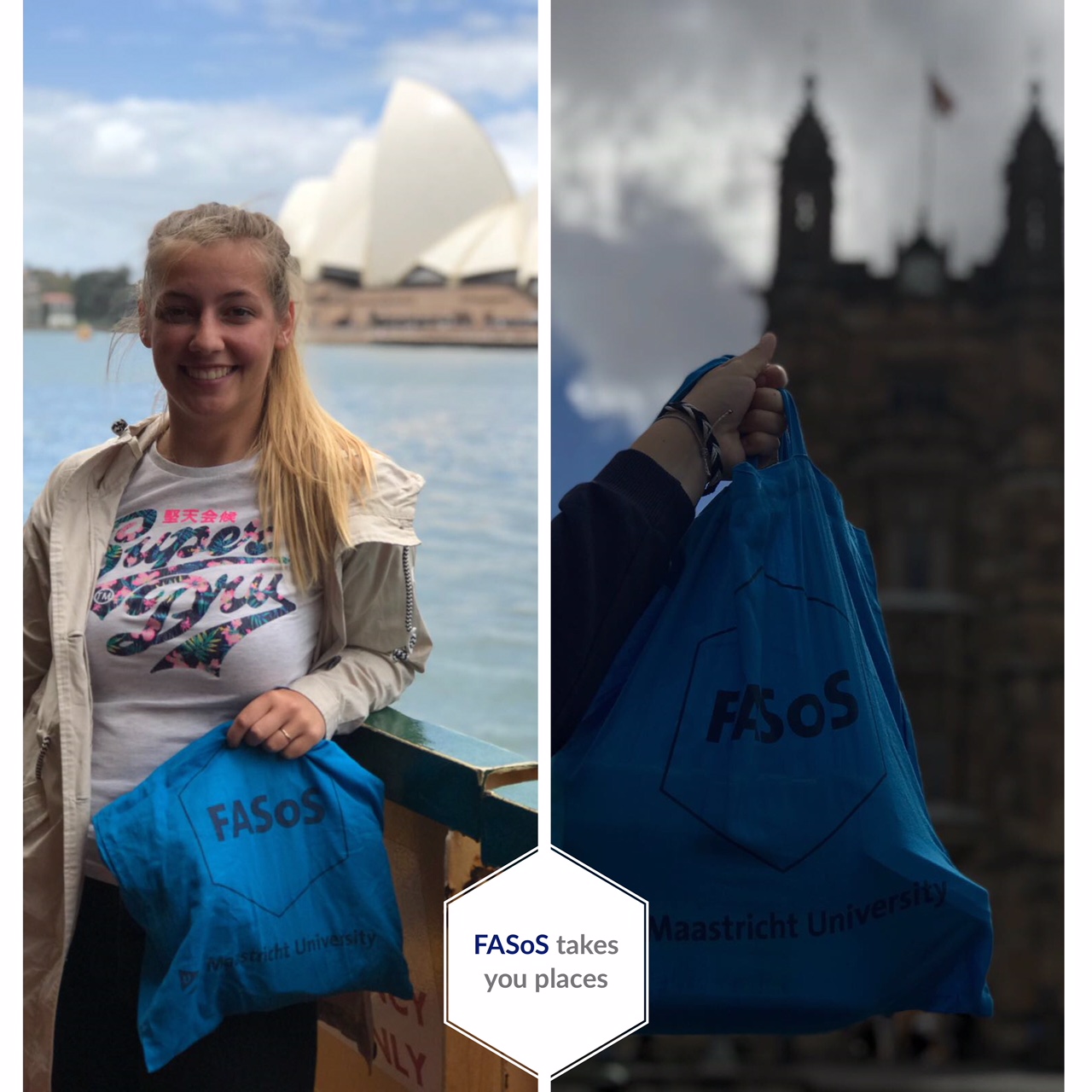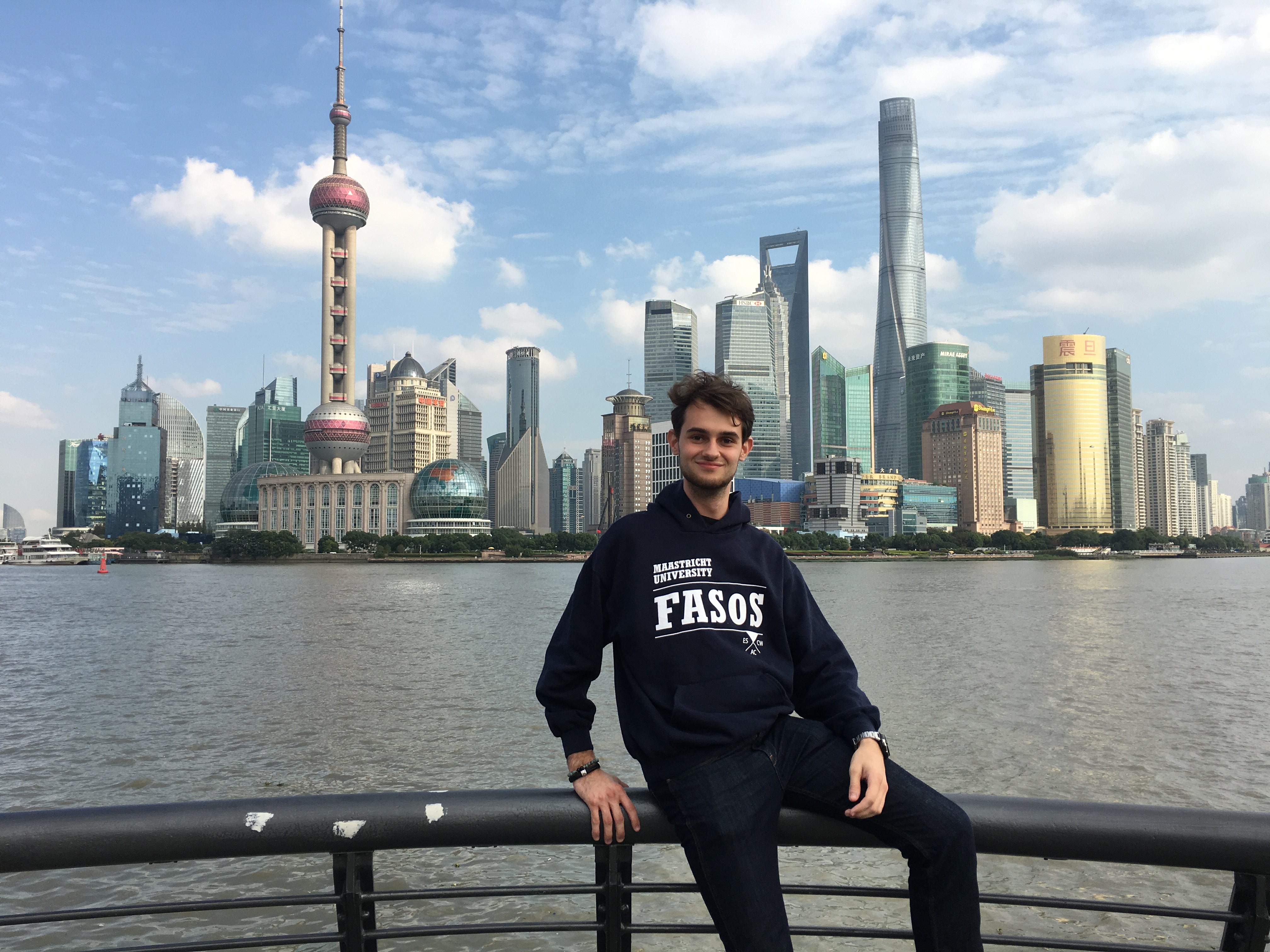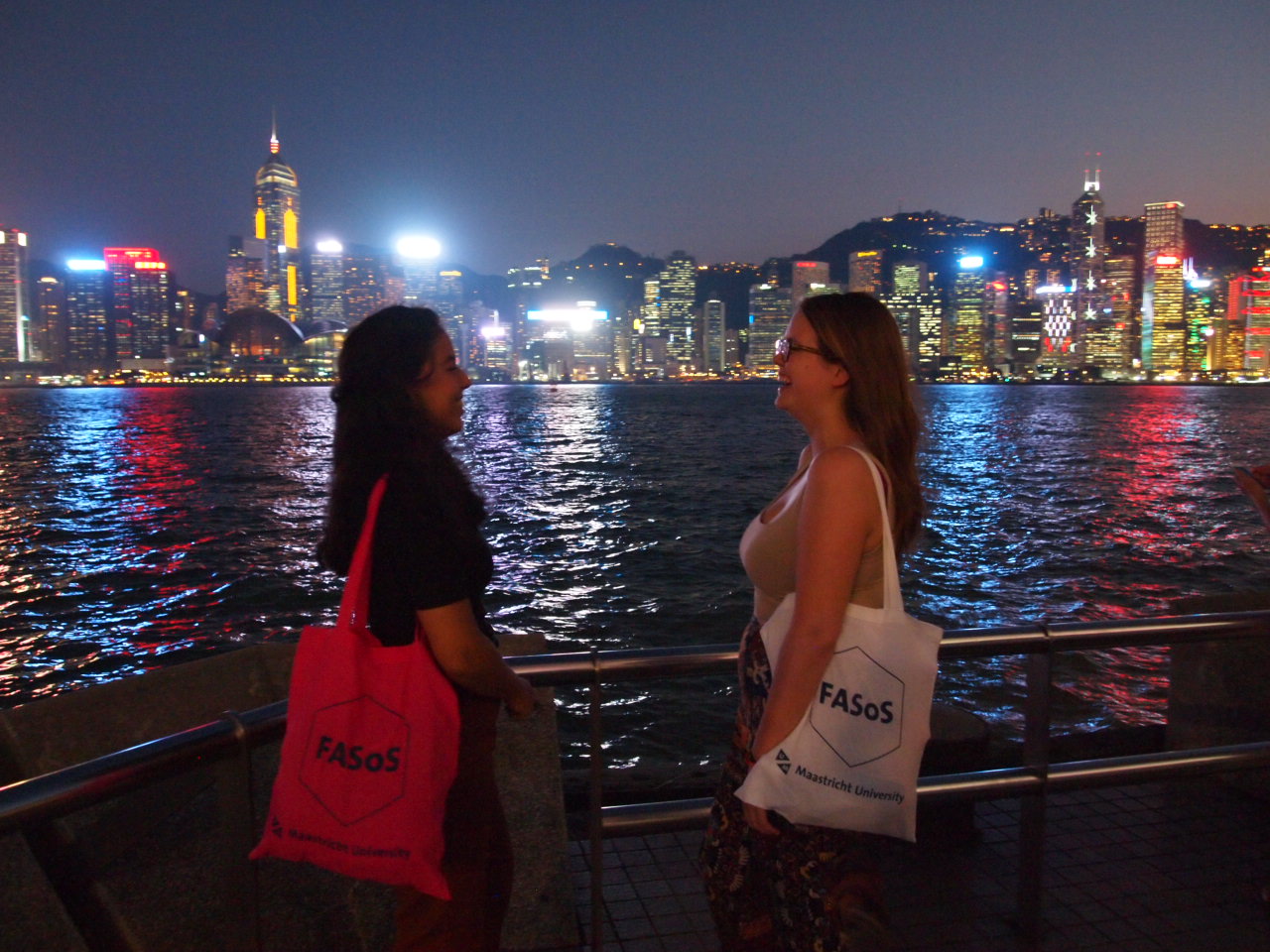 Introduction Day Incoming Exchange students February 2023
FASoS students on Exchange around the World: Cecilia Ganapini, Reims, France
My exchange has taught me so far that leaving your comfort zone is always enriching, and my advice is to take the chance to do something that scares you, and I doubt you will regret it.
FASoS students on Exchange around the World: Simone Gavazzi, Tel Aviv, Israel
The internship in Israel is giving me the opportunity to apply the PBL system used in Maastricht into the field of work.
FASoS students on Exchange around the World: Friederike Fassbender, Sydney, Australia
What I can say about my experience abroad in Australia is that it was absolutely worth it, even though I was hesitant at first, it turned out to be one of the best experiences. Australia is a beautiful country, with so many different areas to explore. Studying at the University of Sydney was fun yet challenging, as it is an entirely new experience studying at such a large university.
FASoS students on Exchange around the World: Florian Ockenfuss, Paris, France
I really enjoyed my Erasmus semester in Paris. At Sciences Po, I was able to delve deeper into my personal interests and I have learned about EU and International Law from renowned lawyers. I have had the pleasure of meeting and befriending students from all across the world. Thank you FASoS for this unique opportunity.
FASoS students on Exchange around the World: Luna Riche & Lise Desmée, San Diego, USA
Luna: My semester abroad in San Diego has been amazing. I've had the chance to visit many places I would never have visited otherwise and all that combined with an improvement of my English and learning about the American Culture through a real American college experience.
Lise: "The gladdest moment in human life, me thinks, is a departure into unknown lands."
FASoS students on Exchange around the World: Isabelle von Bernstoff, Sydney, Australia
My exchange provided me with the opportunity to create new friendships, travel the world and develop a new and different perspective on certain things and issues, also in an academic sense. It definitely broadened my mind and awakened my interest in more fields and subjects.
FASoS students on Exchange around the World: Thierry Bleijswijk, China
Going on exchange beyond Europe meant opening ourselves up to opportunities that the world (wonders) have to offer. Going to a place we haven't been before allowed us to experience its beauty and culture in an unbiased way.
FASoS students on Exchange around the World: Chaimae Saadan & Antonia Gough, Hong Kong
Chaimae Saadan: Living and studying in a place such as Hong Kong has made me more aware of current affairs in Southeast Asia, understand global issues from a different perspective and it made me embrace different cultures even more than I already did.