HR-Policy
Maastricht University is an international employer with about 4,500 employees. Their sustainable employability is at the heart of our HR policy and there is also a strong focus on diversity, inclusivity, leadership and career development.
Sustainable employability
At UM, we want to offer all of our employees a safe environment where they can continue learning, developing and investing in their future mobility. This is considered a basic right of all UM employees. And UM managers also have a duty to support this process wherever possible.
In concrete terms, this concerns the following spearheads: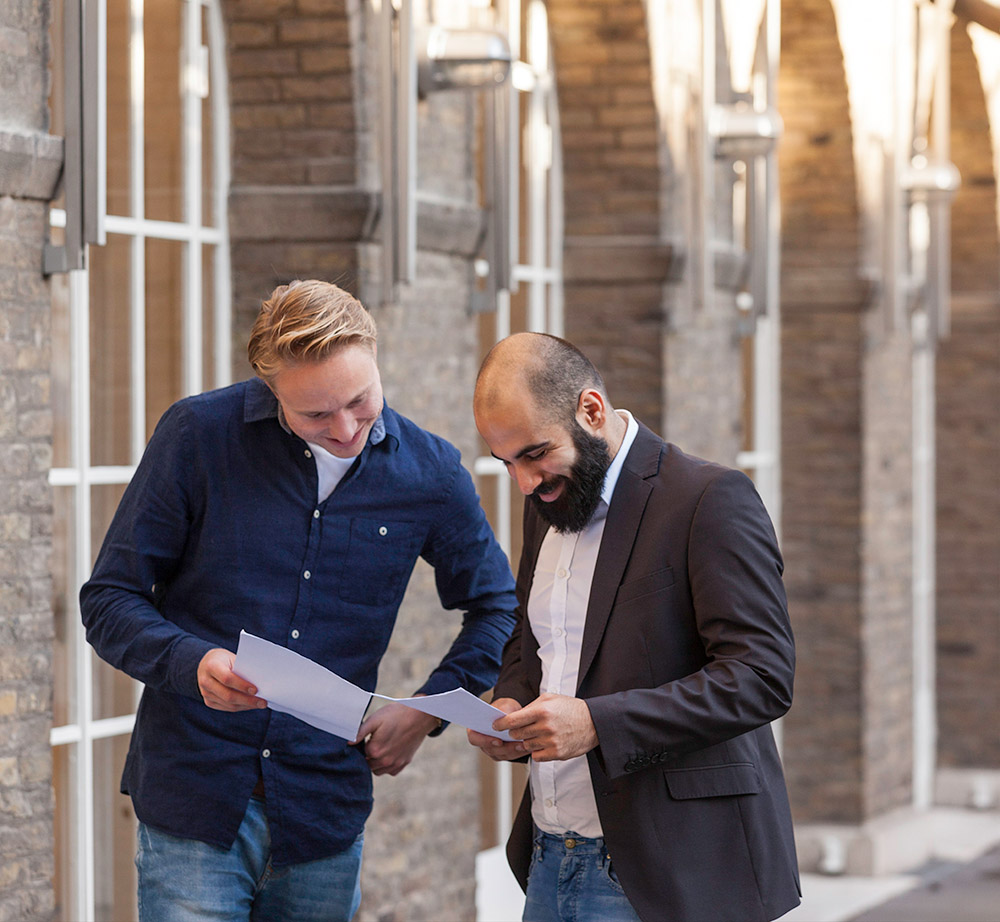 Career opportunities with clear criteria
Academic staff follow a career path within UM, with transparent criteria for career advancement. One of the goals is to have fewer temporary contracts. The 'tenure track' is also a route for academics to gain a permanent position. The national and international movement regarding 'Recognition & Rewards' is supported so that academics will ultimately be assessed more broadly and transparently. And finally, the annual appraisals for all UM staff have recently been transformed into an open dialogue, without forms to fill in, and with personal development as the central focus.
 
Self-development: both a right and a 'responsibility'
Employees periodically discuss with their manager the area(s) in which they wish to develop themselves. The Staff Career Centre has a suitable range of programmes, both internal and external, from refresher courses to personal development and guidance for moving to another job or employer (mobility). These programmes focus on various target groups: professionals (support staff), young researchers (PhDs/postdocs), managers, unemployment/reintegration candidates and people with a work-limiting disability. Sustainable employability is a shared responsibility of the employer and the employee. UM employees therefore also have a 'responsibility' to turn their development needs into actions. This is explicitly addressed in the annual appraisals.
 
Leadership development
The Staff Career Centre at UM offers suitable training programmes for managers in various phases of their career—from people with the potential to become managers in the future to managers who already have considerable experience. Customised training is also offered.
 
Attention to vitality and health
UM strives to become a healthier place to work. In addition to an extensive exercise programme, attention is also given to nutrition and lifestyle. The 'Vitality Works' programme challenges employees to actively think about how to create a healthier working environment at UM. Read more.
 
Structural monitoring and follow-up
UM has developed an instrument to measure employee perceptions - the Sustainable Employability Monitor - in co-production with UM academics in this field. This monitor provides insights into how our employees experience the sustainable employability policy at the university in general and in particular in the areas of work pressure, inclusivity, development, and career opportunities and leadership. The results are transformed into concrete action plans by a large group of employees through a bottom-up process  to reduce perceived work pressure, among other things.
Diversity & Inclusivity
As one of the most international universities in Europe, we realise at UM that our strength lies in our diversity. It is about more than just quotas and compliance; we are committed to fostering an environment in which everyone feels welcome and valued, regardless of gender, ethnicity, nationality, age, religion or disabilities.
What started with one Diversity Officer has grown in recent years into a Diversity & Inclusivity (D&I) Office, where colleagues put current issues and ideas related to diversity and inclusivity on the administrative agenda and implement changes. In addition to giving a voice to members of the minority community and implementing concrete policies, the office also aims to increase the overall awareness of diversity, inclusivity and equality within the university. Thanks to their efforts, UM policies and thus the university itself is becoming more diverse and inclusive. UM currently has the following initiatives in this area: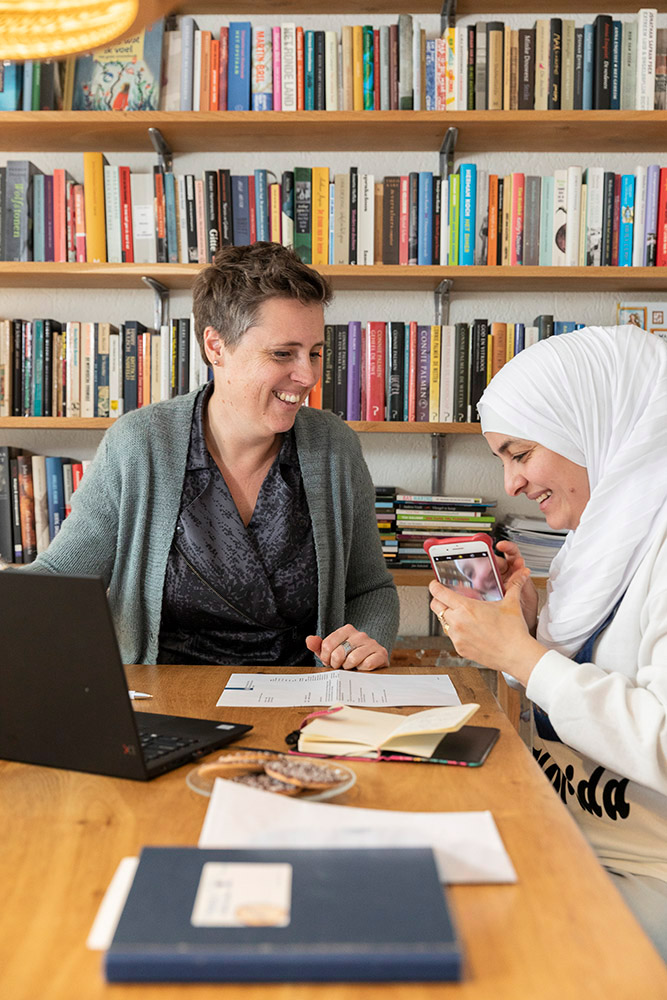 UM Cares
At UM, we are aware that work is only one aspect of our employees' lives. In 2019, we were awarded the 'family and lifephase-friendly university' certification and we offer members of our UM community opportunities to combine work and study with caretaking duties. The PAC (Parents and Carers) network offers community members a platform for information, workshops, informal support and a listening ear. The UM Cares project will run at least until 2022. Read more
 
D&I Organisations
The D&I Office welcomes students and employees to form initiatives and organisations. D&I organisations bring people together through events, initiatives and projects. For instance, the FEM network (Female Empowerment Maastricht University) unites female employees who advocate for the empowerment of women and female leadership within the university. UM Pride also provides a platform for the LGBT+ community within UM. All LGBT+ employees and students as well as allies are welcome to join this initiative, which offers a safe and positive atmosphere for fostering a diverse community. The UnliMited Network is the youngest network at UM and is there for staff and students with a disability or chronic disorder, whether visible or invisible. A complete overview of all D&I organisations can be found here.
 
Diversity & Inclusivity Grants
Every year, the Executive Board challenges employees, students and alumni to translate their ideas into concrete actions, tools and small research projects that promote the inclusive character of UM. The selected initiatives are awarded grants, which are part of the UM-wide Diversity & Inclusivity policy. Read more
Read more about this topic on the website of the Diversity & Inclusivity Office.
International employer
Maastricht University is the most international university in the Netherlands; 40% of our academic staff and approximately half of our students come from abroad. Education and research are also internationally oriented. Naturally, many activities take place in English and staff members are offered language courses to improve their language skills. Internationalisation can be seen and felt throughout the university.
To make sure that international staff members quickly feel at home in Maastricht, a lot of attention is paid to creating a welcoming environment and a quick integration in all respects. For instance, we offer social activities, buddy programmes and practical services such as visa assistance and language courses. The Knowledge Centre for International Staff (KCIS) plays a proactive role in this for every international staff member that comes to UM, for staff members who go abroad for a period of time and for 'cross-border workers'. Read more