Functioning, Participation and Rehabilitation
Within the research line Functioning, Participation and Rehabilitation (FPR) our mission is to study and manage functioning and participation of individuals in their context throughout their lifespan by developing and evaluating strategies for prevention, diagnosis, treatment and prognosis given that health(care), participation and wellbeing are crucial elements of resilient individuals and successful societies.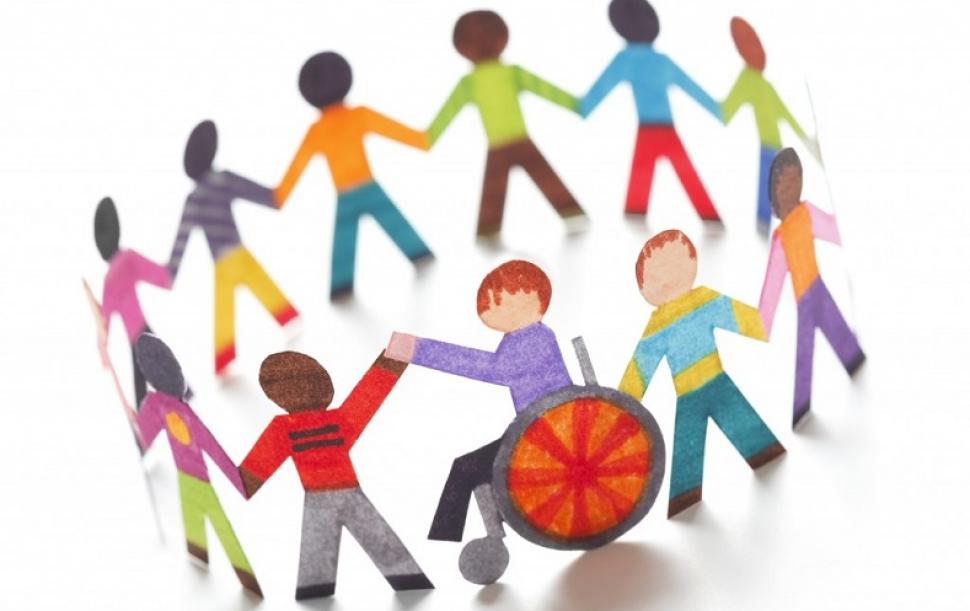 Research and impact
Understanding, maintaining and improving functioning, participation and well-being of individuals (given their individual and soci(et)al context is the focus of our research. If proven effective, findings are implemented in research and in daily practice through healthcare, research networks, the public domain of the (local) government and the living lab rehabilitation. The WHO's framework of extended health and the International Classification of Functioning and Health serve as the main theoretical models to understand functioning and health in their context.
News
Charlotte van Laake will conduct further research into chronic pain in spinal cord injury patients. 

Casper Webers, post-doctoral researcher at CAPHRI, has been awarded a Kootstra Talent Fellowship (KTF).

The PINCOR study will be studying the effect of a person-centered, integrated approach for recovery of COVID-19 with coordination and cooperation of all disciplines involved within a Regional COVID-19 rehabilitation network.
More news items
CAPHRI is part of the OAinject consortium, funded by the Perspectief program of the Dutch Research Council (NWO),

Astrid van Tubergen has been appointed professor Outcome and innovation in rheumatology practice. She will give her inaugural lecture on 17 September. 

Tim Welting and Paul Willems were both appointed professors in 2020. Quietly, as they have not yet been able to celebrate their inaugurations. After all, you can't throw a party during a pandemic. But what you can do is give an online interview. Here, they talk about their work, their plans, and...

Prof. Jeanine Verbunt wants to develop a digital 'corona aftercare instrument' to help GPs diagnose these issues and prescribe the right course of treatment. To achieve this, a crowd funding campaign has been started.

As part of the National Science Agenda, NWO is providing a grant of 9.8 million euros to the DARTBAC project: Dutch Antimicrobial Resistance Technology development and Biofilm Assessment Consortium. An international interdisciplinary consortium led by MUMC+/CAPHRI researcher dr. Chris Arts will...

A national research consortium will evaluate allied health rehabilitation care for COVID-19 patients in close collaboration with the professional field. The consortium consists of researchers from various knowledge centers throughout the Netherlands, including the Department of Physiotherapy and...

For Covid-19 patients who respond successfully to treatment and are able to be discharged from hospital, the road to recovery can still be a lengthy one. In order to provide the right care in the right place to COVID-19 patients, the involved health care providers (primary, secondary and tertiary...

The European Commission has awarded a Marie Skłodowska-Curie Actions (MSCA) award to Inge Timmers for the project 'Imaging circles of engagement: Neural correlates of parent empathic distress in the context of chronic pain'. 

The Expertise Centre Pain and Rehabilitation made a short film in which their treatment "Exposure in vivo in chronic pain" is explained.

Limburg is van een sulletje veranderd in een economische tijger, maar wel een die door gebrek aan personeel dreigt te verhongeren. Daarom moet het nog altijd grote Limburgse leger van niet-werkenden worden gemobiliseerd voor de arbeidsmarkt. De wetenschap helpt mee. 

Five professors from Maastricht University launch programme 4Limburg to increase labour participation.

Paradoxical discovery in chronic pain research (MUMC+ news)
Publications and Doctoral Theses
Calendar
People
Here you can find an overview of staff members connected to the research line Functioning, Participation and Rehabilitation:
Contact