Promoting Health and Personalised Care
Our challenge is to attune population-based methods with highly individualized approaches in health promotion and personalized care, being inclusive for disadvantaged people and focusing on implementation issues.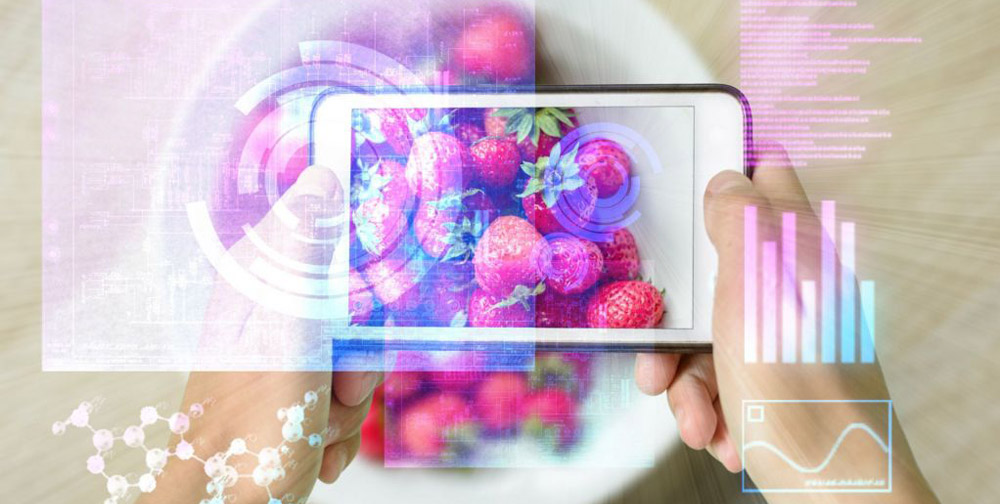 We aim to develop, apply and test new theories, interventions and research methods to promote health and to implement personalized care and reflect on relevant ethical implications of new developments. Our research focuses on areas such as personalized prevention and healthcare interventions using innovative eHealth, interprofessional learning, and shared decision-making principles. To optimize societal impact, we collaborate with all relevant stakeholders, such as citizens, patients, health care professionals, scientists and policy makers.
Feature article
Smoking cessation among gender minority populations, cis-women, and cis-men
Little is known about smoking cessation among gender minority populations compared to cis-gender individuals (whose gender matches their sex assigned at birth). Researchers examined differences between smokers from gender minority populations, cis-women, and cis-men in heaviness of smoking, quit intentions, use of cessation assistance, quit attempts (ever tried and number), and triggers for thinking about quitting. The findings from the International Tobacco Control (ITC) Netherlands Survey were recently published in Nicotine & Tobacco Research.
Research stories and case studies
News
Gera Nagelhout is, in many respects, not a typical professor. She was the first in her family to attend university, and at the age of 34 was appointed endowed professor of Health and Wellbeing of People with a Lower Socioeconomic Position.

Findings from the International Tobacco Control (ITC) Netherlands Survey.

The affordability of cigarettes in the Netherlands remained virtually unchanged between 2010 and 2020. This has emerged from research by Maastricht University (UM), and makes it clear that the excise duty increases have been insufficient to make smoking less affordable.
More news items
The EU ban on menthol cigarettes and roll-your-own tobacco introduced in May 2020 led menthol smokers to be more likely to try to quit smoking and to be successful in quitting compared to non-menthol smokers. At the same time, a third of menthol smokers say they still smoke menthol cigarettes despite the ban.

Stress over high energy and grocery costs has a direct effect on the health of people who already have little to spend, warns Professor Gera Nagelhout. According to her, the government can do more to remedy that problem. This is important, because children from underprivileged families in our country live on average fifteen years shorter in good health. 

The Dutch government has pledged to cut the number of tobacco points of sale and thus reduce the visibility of tobacco in society. From 2024, supermarkets will no longer be allowed to sell tobacco. This week will see the start of a large-scale study over four years on the implementation and effects of the new legislation.

The only way to get enough people to quit smoking to achieve the goals of the National Prevention Agreement is to substantially increase the excise duty on tobacco products. This is the conclusion of research by Maastricht University (UM) on the price sensitivity of people who smoke cigarettes or rolling tobacco.

Chlamydia is the most common bacterial sexually transmitted disease (STD) worldwide and in the Netherlands. The clinical and public health relevance of widespread case finding by testing for asymptomatic Chlamydia infections is under debate.

Do you want to improve the impact of your research or innovation project? You can find and select an appropriate co-creation method yourself!

Social networks are causally related to disease and mortality; but what is state-of-the-art of social network research in type 2 diabetes prevention and care? Check out our new review paper.

Sleep has become a public health issue and is now seen as a lifestyle behavior. But what is good sleep? Recommendations are often contradictory and therefore confusing. Ree Meertens and Merijn van de Laar tell you what the science says about this topic. 
 

Parents in the Netherlands don't protect their children sufficiently from the sun. An overly positive view of suntanned skin seems to be partly to blame. Karlijn Thoonen: 'We really have to get away from the idea that a suntan is "attractive and healthy".

The Co-creation Impact Compass supports healthcare researchers to select helpful and valid co-creation tools for the right purpose and at the right moment. 

What do people in vulnerable segments of the population need in order to live healthy lives? This is the question Gera Nagelhout's research focuses on. The new CAPHRI professor likes to involve her target group in her research. "If you only come up with things for people rather than with them, you will fail to reach them."

The team of "Zorgnetwerk Elsloo" has been awarded the John Horder Team Award 2020. This award is presented annually to "a team working within the community that can demonstrate outstanding principles of collaborative working".

The Dutch Cancer Society (KWF) awarded a grant (€950.000) to the research project 'Improving personalized treatment in oncology. Towards shared decisions based on integrated information regarding treatment options, health status and patient preferences'.

What makes one person choose a recommended healthy option and another the second-best option? According to researcher Kim Romijnders, health decisions are often based on the same common factors.

People who need long-term care sometimes have to make fundamental decisions, e.g. on a preferred therapy or living situation. Karin van Leersum (RL Promoting Health and Personalised Care) and colleagues developed the online tool www.watikbelangrijkvind.nl together with clients, informal caregivers and independent care coordinators. 

The importance of UM's Smart Start-up protocol.

"In contrast to viruses, experts have a great responsibility to recognise borders". A column by prof. Rik Crutzen 

Helping people improve their behaviour to reduce their risk of contracting the coronavirus. That is the goal of the online tool 'Your COVID-19 Risk', which was launched last week. The tool was developed by an international group of 150 volunteers from 35 countries, including several CAPHRI behavioural scientists.

Participation in scientific research can be difficult or impossible for some groups in our society. As long as certain groups are excluded from research, we will not have a complete understanding of that which we are studying and the societal relevance of research is reduced. This project aims to increase awareness about this topic and gives us the possibility to investigate and disseminate best practices of inclusive research methods.
Publications and Doctoral Theses
Living Labs
Research Line Promoting Health and Personalised Care participates in the following Living Lab:
Calendar
People
Here you can find an overview of staff members connected to the research line.
Contact