Research institutes
Care and Public Health Research Institute
Our aim is to create a healthy society for everyone. We are doing this by providing high quality research to improve the individual quality of life and innovate healthcare and public health. Building a bridge between our research and society has our highest priority.
 
Discover more about our school
Fast facts
Focus on public health research and healthcare innovation
300 researchers organized in 11 departments and 6 research lines
18 million euros annual budget
1,000 refereed scientific publications annually
60 PhD theses annually
Led by Prof. Silvia Evers
News
Rheumatoid arthritis patients with favourable health literacy skills experience less disease burden and have better access to medications than patients with lower health literacy skills.

An enthusiastic Ukrainian delegation of doctors visited Maastricht University and Maastricht UMC+ to explore the education, training, and development of healthcare workers within the Dutch education system.

Gera Nagelhout is, in many respects, not a typical professor. She was the first in her family to attend university, and at the age of 34 was appointed endowed professor of Health and Wellbeing of People with a Lower Socioeconomic Position.
More news items
Anne van den Bulck and Arianne Elissen conducted a Delphi-study among stakeholders to identify important impact indicators for assessing the effects of concentration on patients, professionals, organizations, and regions.

Findings from the International Tobacco Control (ITC) Netherlands Survey.

Charlotte van Laake will conduct further research into chronic pain in spinal cord injury patients. 

The affordability of cigarettes in the Netherlands remained virtually unchanged between 2010 and 2020. This has emerged from research by Maastricht University (UM), and makes it clear that the excise duty increases have been insufficient to make smoking less affordable.

 The awarded projects all contribute to MUMC+'s mission to work on health promotion in the broadest sense. 

The covid pandemic brought pressure to bear on many things. Neurology professor Karin Faber and assistant professor of Healthcare Management Daan Westra look back on a turbulent time.

The EU ban on menthol cigarettes and roll-your-own tobacco introduced in May 2020 led menthol smokers to be more likely to try to quit smoking and to be successful in quitting compared to non-menthol smokers. At the same time, a third of menthol smokers say they still smoke menthol cigarettes...

Op 7 oktober verschijnt het boek 'Gezonde stad. Uitsluiting en ontmoeting in de publieke ruimte' door Klasien Horstman en Mare Knibbe

In women trying to conceive, 1-3% experience repeated miscarriages. For more than 50% of these women, a cause for the miscarriages has yet to be found. New research from Maastricht University (UM) and the Maastricht University Medical Centre+ (MUMC+) shows that the immune system's Natural Killer (NK...

Rachel Gifford, Daan Westra, Frank van de Baan and Dirk Ruwaard won the 'Best International Paper Award' from the Healthcare Management division at the Academy of Management and the 'Best ECR Paper award' from the Society for Studies in Organizing Health Care. 

Our PhD candidate Esther Boudewijns has been nominated for the Albert Schweitzer Prize 2022 with the project 'Cooking should not kill'! 

Stress over high energy and grocery costs has a direct effect on the health of people who already have little to spend, warns Professor Gera Nagelhout. According to her, the government can do more to remedy that problem. This is important, because children from underprivileged families in our...

How can the use of data support learning and improvement within care teams and across organisations? PhD students Merel van Lierop (Maastricht University) and Alies Depla talk about their action research in elderly care and in integrated birth care: 2 different sectors, working on similar processes.

On 26 July the Living Lab Assistive Technology Self-Reliance (AWH-Z)  was officially launched. CAPHRI is one of the core partners. AWH-Z is one of 5 Dutch Living Labs Assistive Technology that are supported by ZonMw for a period of 6 years.

On 15 July, Maastricht University and GGD Zuid Limburg will say goodbye to Professor Maria Jansen. For many years she has worked to promote health policy with a closer alignment between research and practice. In her farewell speech, Jansen advocates a stronger role for government in improving public...

Casper Webers, post-doctoral researcher at CAPHRI, has been awarded a Kootstra Talent Fellowship (KTF).

The PINCOR study will be studying the effect of a person-centered, integrated approach for recovery of COVID-19 with coordination and cooperation of all disciplines involved within a Regional COVID-19 rehabilitation network.

On 21 June the second CAPHRI - Centre for Health and Society Düsseldorf Collaboration Day (CCCDay) took place in Maastricht.

In a new study, PhD student Esther Boudewijns developed two practical tools to improve the implementation of cleaner cooking in low-wage countries. The results of the research will be published on June 16 in The Lancet Planetary Health.

CAPHRI is part of the OAinject consortium, funded by the Perspectief program of the Dutch Research Council (NWO),

Many healthcare providers deal with patients who have questions about work and income. In practice, however, it is difficult to give the patient specific and appropriate advice. To this end, a new tool was developed by CAPHRI-PhD candidate Maarten Butink and Prof. Dr. Angelique de Rijk.  

During the annual Maastricht University Dinner, Katya Sion (CAPHRI/ Living Lab Ageing and Long-Term Care Limburg) received the Impact Prize for her thesis "Connecting conversations: experienced quality of care from the resident's perspective: a narrative method for nursing homes".

The Dutch government has pledged to cut the number of tobacco points of sale and thus reduce the visibility of tobacco in society. From 2024, supermarkets will no longer be allowed to sell tobacco. This week will see the start of a large-scale study over four years on the implementation and effects...

New research by the International Knowledge and Information Centre on public safety, an Interreg project lead by Maastricht University, indicates that existing cross-border collaboration in EU border regions has only limited resilience in crisis situations.

The EU working group "cancer & employment" presented recommendations to further improve Europe's Beating Cancer Plan by regarding return-to-work support as integral part of cancer survivorship.

Bacteria & Borders is a collaboration between visual artist Marlies Vermeulen and social scientist Alena Kamenshchikova

The average societal costs of people with obesity and overweight are almost  €11.500 per year. This leads to a total cost for the Netherlands of more than €79 billion per year. This is the outcome of the study Burden of disease study of overweight and obesity; the societal impact in terms of cost-of...

Recently, ZonMw awarded a grant worth 742.000 euros to Marieke Spreeuwenberg and her team to develop a measurement scale for integrative health approaches.

The chair is an important link in interdisciplinary education and research in the field of care for the elderly in a vulnerable position within the Living Lab Ageing and Long-Term Care Limburg.

Since the start of the corona pandemic in March 2020, the use of general practitioner care by patients due to asthma or COPD has been persistently lower than in 2019, the year before the corona pandemic. 

The Province of Limburg has awarded a second tranche of subsidy of 2,040,000 euros to the 'Kennis-As' project LIME (LImburg MEet). LIME has proven itself in recent years as an accessible and interdisciplinary knowledge center and innovation platform for healthcare.

The Netherlands Organization for Scientific Research (NWO) awarded a prestigious Veni grant to Daan Westra.

Together with her master's students, Milena Pavlova is investigating the access to healthcare of undocumented migrants. Her findings give cause for concern: in many countries, this group has no or little access to healthcare.

How do public health professionals manage Infectious Disease Control (IDC) in a very dynamic and densely populated Euregion such as the Euregion Meuse-Rhine with its active social life across the borders? That is what Dr. Alena Kamenshchikova and her colleagues wanted to find out. From December 2020...

Daan Westra en Bram Fleuren, leiden samen het project: 'Uitproberen, aanpassen, opbranden? In dit project onderzoeken zij hoe ziekenhuizen zich aan de COVID-19 pandemie aanpassen en welke gevolgen dit heeft voor de duurzame inzetbaarheid van hun personeel.

Francine Schneider is our new PhD Community Coordinator as of 1 December 2021.

33 high-quality pitches were submitted by our Phd candidates. After a careful pre-selection, 8 of them were selected to pitch their work at the CAPHRI online Research Meeting and had a chance to win the Jury or Audience PhD Pitch Award 2021.

During the online CAPHRI Research Meeting on 23 November the Dissertation Award 2021 was presented to Alena Kamenshchikova and Esther Steenaart. The Dissertation Award recognizes the completion of an outstanding dissertation by a CAPHRI PhD candidate in 2020. 

On 23 November, the team within research institute CAPHRI that investigates COVID-19 in nursing homes received the CAPHRI Societal Impact Team Award for the great national and international impact their research has had on the well-being of nursing home residents.

The only way to get enough people to quit smoking to achieve the goals of the National Prevention Agreement is to substantially increase the excise duty on tobacco products. This is the conclusion of research by Maastricht University (UM) on the price sensitivity of people who smoke cigarettes or...

Floor van den Brand has won the Catharina Pijls Dissertation Prize for her 'excellent research in the field of health sciences'.

Chlamydia is the most common bacterial sexually transmitted disease (STD) worldwide and in the Netherlands. The clinical and public health relevance of widespread case finding by testing for asymptomatic Chlamydia infections is under debate.

Silvia Evers succeeds Maurice Zeegers as scientific director of CAPHRI as of 1 November 2021.

Researchers from Maastricht University, Maastricht for Everybody, and IVO Research Institute formed a project team and received funding from the UM Diversity & Inclusivity office to examine inclusive research practices, barriers, and needs among Maastricht University research staff. Read more about...
CAPHRI's Self Evaluation 2017-2022
Research stories and case studies
This is CAPHRI: Citizen science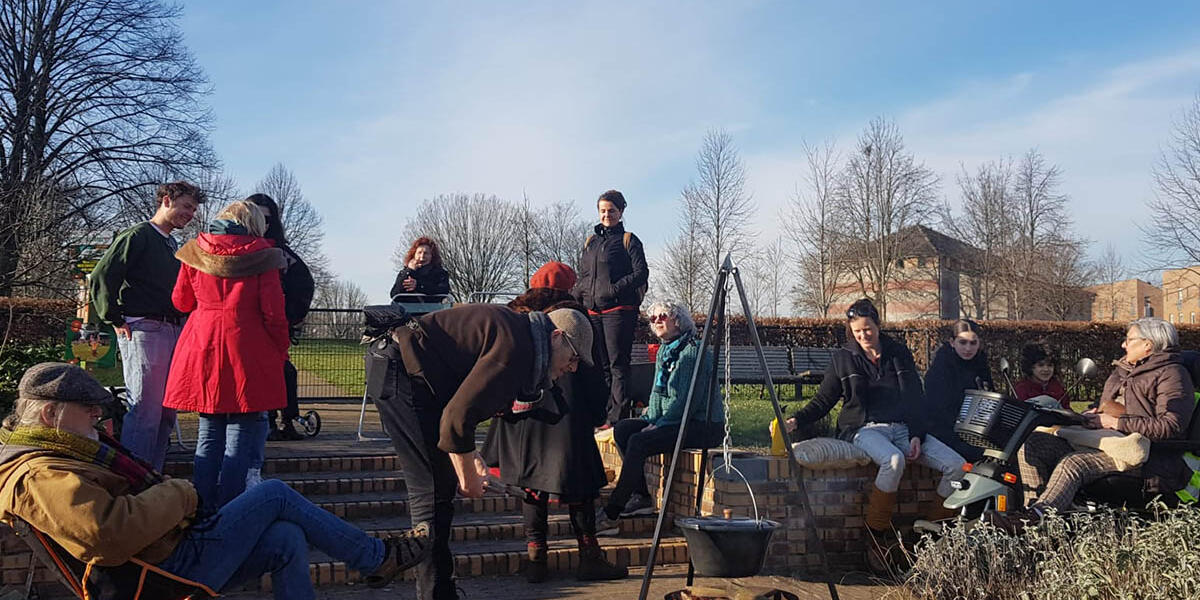 The overall aim of CAPHRI researchers embarking on citizen science initiatives is to create an independent space in which various researchers and stakeholders with different backgrounds and of heterogeneous views can come together to discuss each other's ideas in order to facilitate transdisciplinary research and to deliberate in terms of establishing priorities.
This is CAPHRI: Research Quality Assurance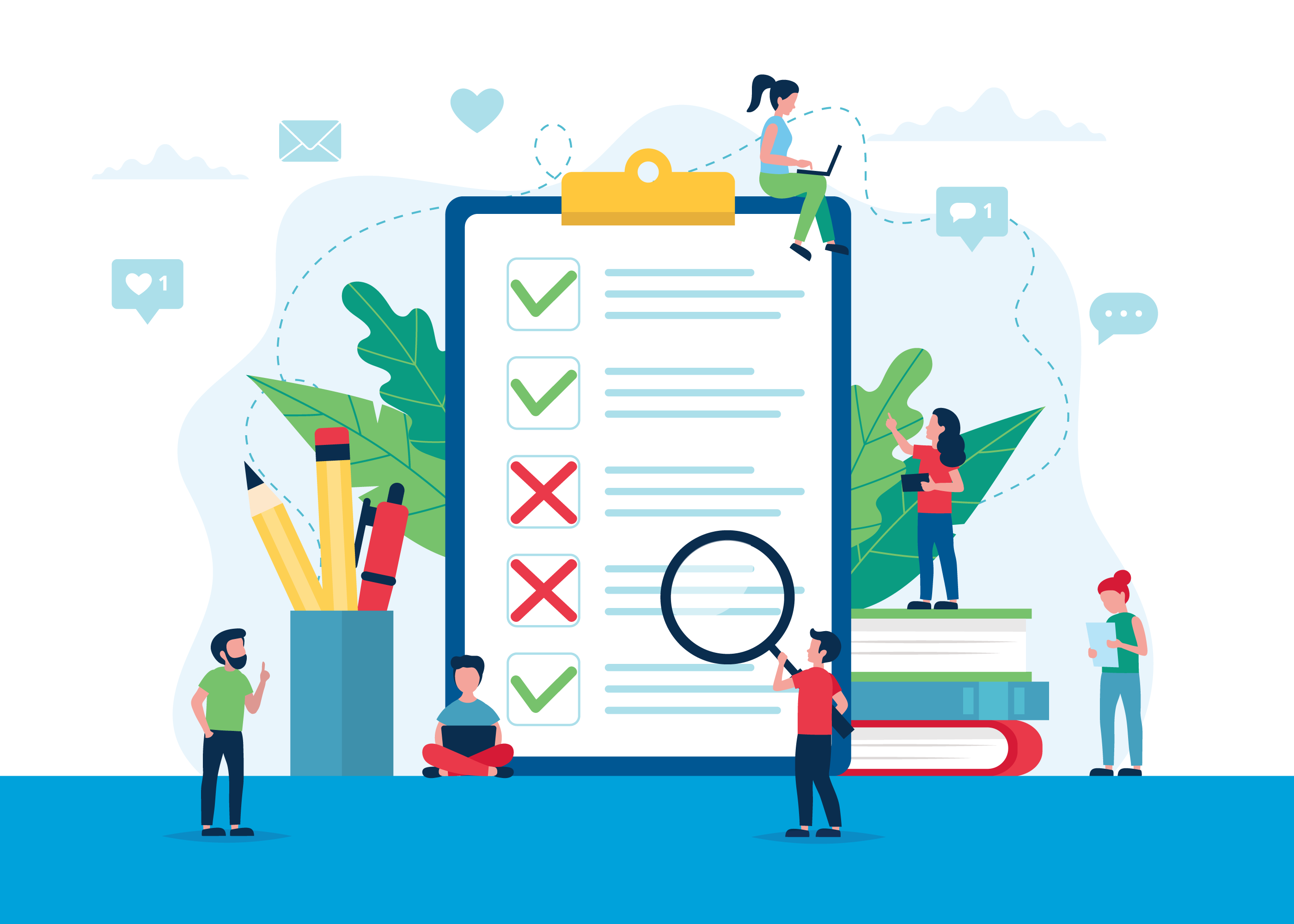 CAPHRI Quality Assurance system helps foster greater trust in research
Supporting CAPHRI researchers in conducting ethical and high-quality research, leading to greater trust in research results among both other researchers and the general public – that is the power of the CAPHRI Quality Assurance (QA) system.
Read the interview with Laure Wynants and David Shaw
This is CAPHRI: the DARTBAC project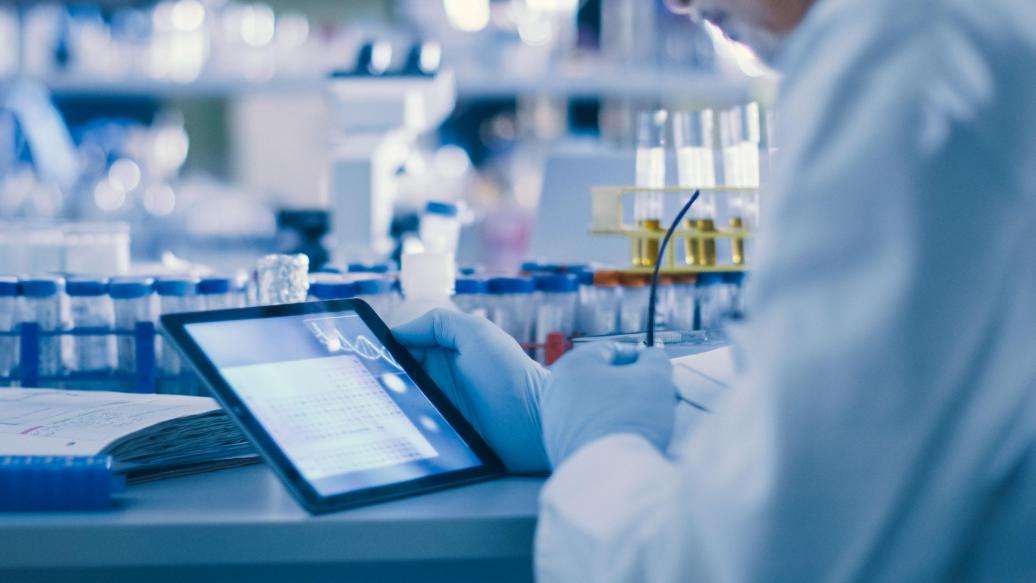 Technology as a weapon against antibiotic resistance 
The coronavirus pandemic has claimed more than a million lives. Though this is certainly dramatic, the rise of the silent killer antimicrobial resistance (AMR) in which bacteria are no longer susceptible for antibiotics is even more threatening and will claim many more victims. The expectation is that in the near future this number will ultimately climb to more than ten million a year worldwide. 
PhD opportunities at CAPHRI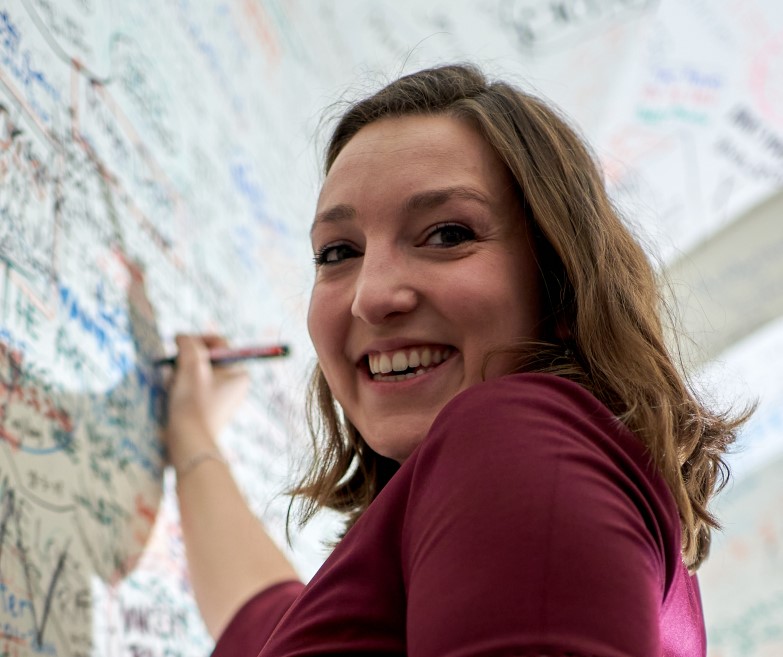 CAPHRI is known for its comprehensive PhD training programme for young talented scientists. Our PhD candidates are making a significant contribution to care and public health issues, working on projects that are changing the world around us.
Calendar
A 5-days course on Public Health Law for CAPHRI PhD candidates. 

PhD candidates are a vulnerable group regarding (mental) health and wellbeing, but at the same time they are very talented. If you want to increase your resilience towards the demands of a PhD-trajectory, including developing skills to change these demands and increase your work-related and personal...
Show the importance of public health, especially now!
With an inspiring campaign in Maastricht, Public Health students of Maastricht University have contributed to the launch of the global initiative 'This is Public Health' (TIPH). Their goal? To showcase what public health is and why it is so vitally important for promoting and protecting the health and wellbeing of our communities.

CAPHRI works in close cooperation with the Maastricht University Medical Center+ (MUMC+). MUMC+ is known both nationally and internationally for its focus on prevention and taking an integrated approach to health care: from prevention, promotion of good health, and basic care, to top-level clinical diagnostics and treatment. Patient safety is our top priority in all of our endeavours. MUMC+ is part of The Netherlands Federation of University Medical Centres.
This is CAPHRI: Citizen science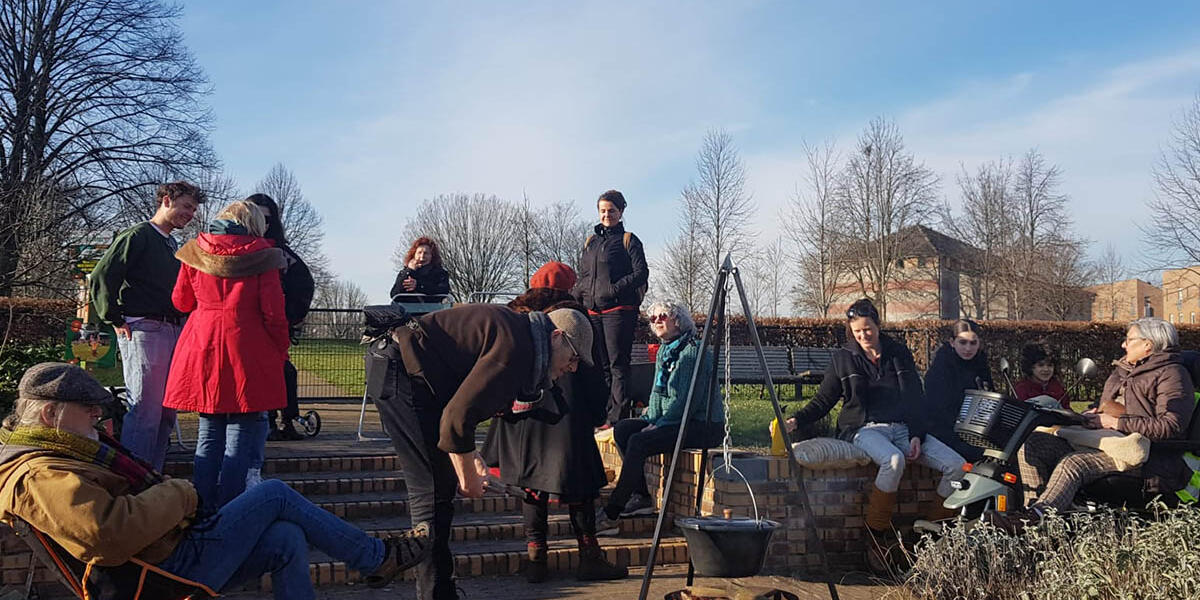 The overall aim of CAPHRI researchers embarking on citizen science initiatives is to create an independent space in which various researchers and stakeholders with different backgrounds and of heterogeneous views can come together to discuss each other's ideas in order to facilitate transdisciplinary research and to deliberate in terms of establishing priorities.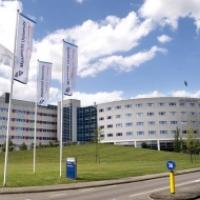 CAPHRI, Care and Public Health Research Institute
+31 (0)43 3882314
secretariaat-caphri@maastrichtuniversity.nl