Optimising Patient Care
In view of advances in knowledge and changes in population demographics and health care, the research line Optimising Patient Care (OPC) wants to provide better insight in effective prevention, diagnosis, treatment and prognosis of diseases in (primary) care and public health. We want to turn questions arising from clinical and public health practice into evidence that is applicable in practice itself.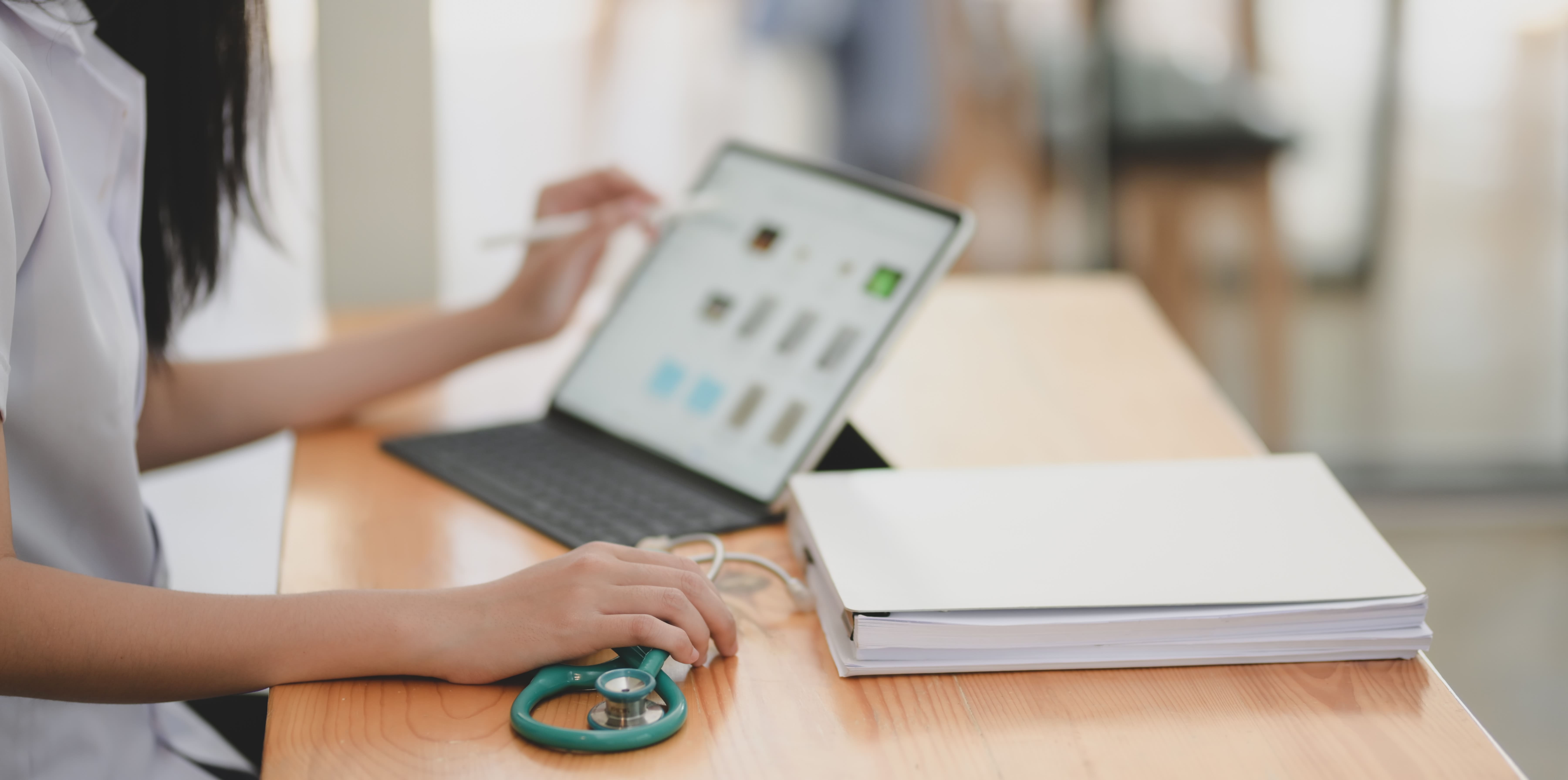 Research and impact
We carry out studies among patients in general practice as well as secondary and tertiary care, and public health settings, evaluating new and existing care elements and strategies. In addition, we run and study population-based cohorts in order to discover new targets for prevention. We have a strong interest in strengthening prevention in the region. We make use of the latest methodological approaches, including prediction modelling, meta-research techniques and machine learning; in the process of designing and performing studies, we often develop innovative quantitative methodology that can also be used elsewhere in clinical and epidemiological research.
Case study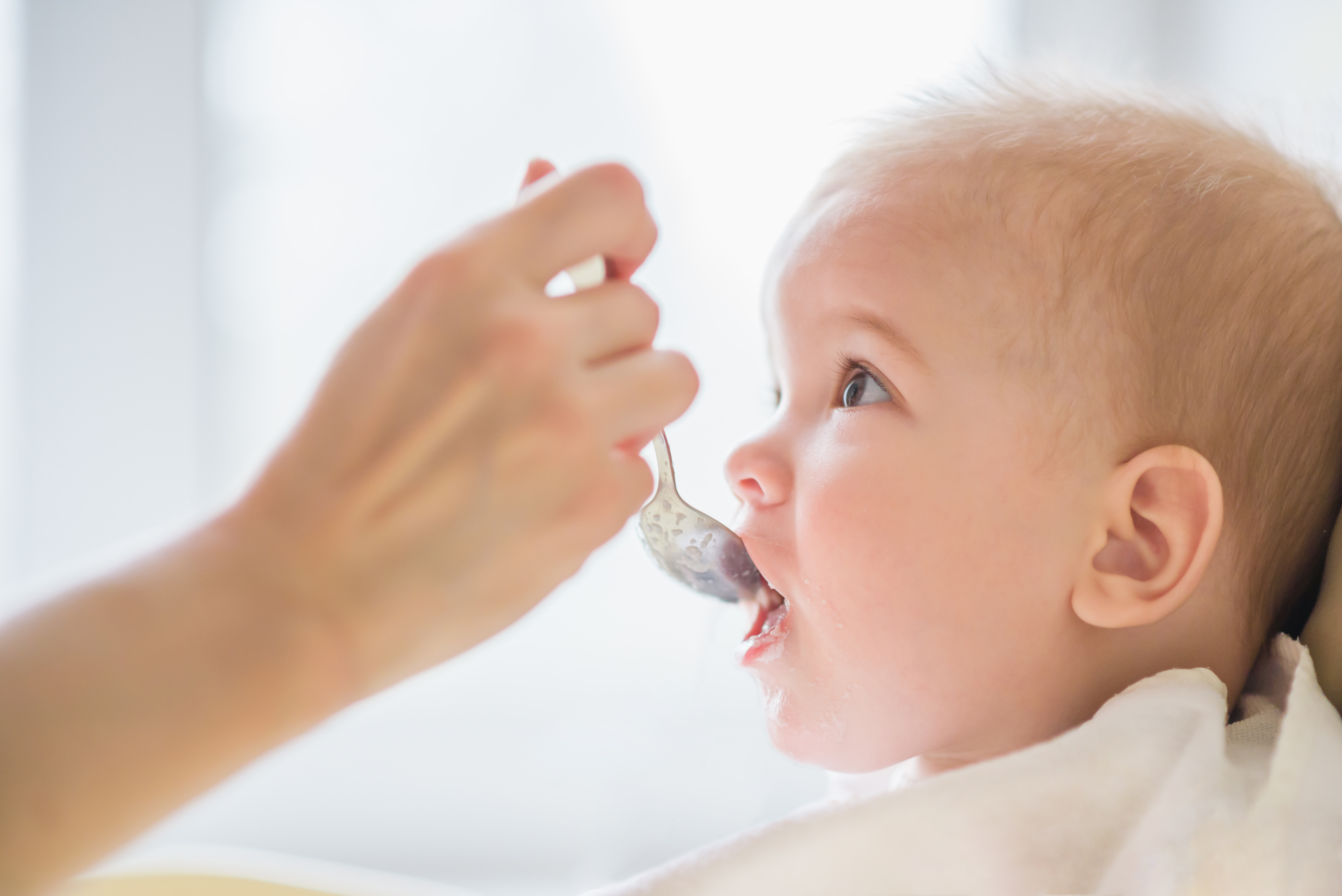 Complementary feeding during the first six months of life. Yes or no?
For years, children's healthcare centres in the Netherlands advised young parents to feed their baby only breast milk for the first six months of life. Exclusive breastfeeding was thought to reduce the risk of infants developing food allergies and eczema. A substudy of the KOALA study found that the reality is a bit more nuanced. The guidelines have since been updated.
News
Our PhD candidate Esther Boudewijns has been nominated for the Albert Schweitzer Prize 2022 with the project 'Cooking should not kill'! 

The PINCOR study will be studying the effect of a person-centered, integrated approach for recovery of COVID-19 with coordination and cooperation of all disciplines involved within a Regional COVID-19 rehabilitation network.

In a new study, PhD student Esther Boudewijns developed two practical tools to improve the implementation of cleaner cooking in low-wage countries. The results of the research will be published on June 16 in The Lancet Planetary Health.
More news items
Since the start of the corona pandemic in March 2020, the use of general practitioner care by patients due to asthma or COPD has been persistently lower than in 2019, the year before the corona pandemic. 

Floor van den Brand has won the Catharina Pijls Dissertation Prize for her 'excellent research in the field of health sciences'.

The Nationale Wetenschapsagenda (national science agenda) has granted a consortium of 25 other organisations, 1.32 million euro to give children a promising start using big data.

Sleep has become a public health issue and is now seen as a lifestyle behavior. But what is good sleep? Recommendations are often contradictory and therefore confusing. Ree Meertens and Merijn van de Laar tell you what the science says about this topic. 
 

Children become healthier when they have healthy lunches at school, exercise in different ways and learn about healthy behaviour while at school. This is the result of the Kennis As project Healthy Primary School of the Future. For four years, Maastricht University scientists compared more than 2200 children at four project schools with those at four regular schools. The successful project has become the focus of a special talkshow, which you can watch here.

Laure Wynants together with a team of forty researchers from the Netherlands and abroad, started a living review to review and appraise all published papers on COVID-19 prediction models. She was awarded the Edmond Hustinx Prize 2020.

As of 1 January 2021, Mark Spigt is chair of the Research Line Optimising Patient Care (OPC).

Dutch GPs provided intensive and palliative care outside the hospital to a large number of older and vulnerable COVID-19 patients. This way, they inadvertently contributed to preventing hospitals from becoming overloaded.

In the Knowledge and Innovation Agenda Southeast Netherlands 2030, health organisations and partners from the regions Limburg and Southeast Brabant present their plans for better care and a healthier region in the future.

Nivel and the University Medical Center Groningen, in collaboration with the Departments of Family Medicine of MUMC+ (RL Optimising Patient Care) and Radboud UMC Nijmegen, started a study (funded by ZonMw) into "Changes in organisation and use of care in GP practices and GP out-of-hours centres: lessons from the covid- 19 pandemic "

RIVM, Maastricht University / CAPHRI, Wageningen University & Research and VU University Amsterdam studied the support, feasibility, affordability and impact of healthy school lunches and more physical exercise at all Dutch primary schools. The results are promising.

On 21 October Floor van den Brand obtained her PhD with the Cum Laude predicate. She studied the effects of financial incentives for smoking cessation

PlusPraktijken: a futureproof and sustainable practice in family medicine.

Children's health improves if they have a healthy lunch at school, get varied exercise and are taught in class about healthy behaviour. These are the findings of the 'Healthy Primary School of the Future' project, the final results of which will be announced during a symposium in Venlo on Tuesday, September 22.

Maurice Zeegers is not only professor of Complex Genetics and Epidemiology, but also scientific director of the Maastricht research school CAPHRI (Care and Public Health Research Institute). And during these corona times, he also functions as research partner of the WHO Evidence Collaborative. A discussion about the delicate balance between scientific rigour and social impact.

One of the things Raissa Derckx looked forward to in her PhD was to focus her attention on one single subject. Fast forward to last month, when her supervisor told her she should probably consider herself a full-time coronavirus researcher for the time being, as her 'own' topic (chlamydia management in primary care) was coming to a relative stand-still due to the virus. Now she is involved in two important COVID-19 related research projects. 

The Assessment of Corona Burden Tool (Corona Ziektelastmeter), developed by Lung Foundation Netherlands and CAPHRI, helps people who were infected with the novel coronavirus to get more control over the complaints they may experience.

Evidence supports the link between air pollution and COVID-19 and thus it is likely that exposure to indoor smoke due to cooking increases the risk of COVID-19. An outbreak of COVID-19 in slum communities where the concept of physical distancing is next to impossible could easily overwhelm the public health system. 

The measures being taken against the spread of the virus can have far-reaching consequences for running research projects. After several months of preparation PhD candidate Marla Hahnraths was ready to do baseline measurements at several childcare centres. But now the centres are closed. Read her story here.

Als binnenblijven tot gevolg heeft dat mensen meer stilzitten, dreigen IC-bedden weer eerder vol te raken, betogen Onno van Schayck en Maartje Willeboordse. 

Prediction models for the coronavirus (COVID-19) are being developed worldwide: who runs a greater risk of getting it, which patients with symptoms actually have the virus, and what characteristics and test results are key to determining the progression of the disease? An international study of 31 models underlines the need for more data to be shared. 'Most prediction models are currently not scientifically reliable enough to serve as a basis for medical decisions.'

Researcher Laure Wynants of Maastricht University is concerned about the present situation. Together with a group of international researchers, she assessed all previously available prediction models for the early detection and progression of COVID-19. 'Most prediction models are currently not scientifically reliable enough to serve as a basis for medical decisions.'

Some employees of Maastricht University are literally operating on the front lines these days. Professor of General Practice Medicine Jochen Cals is also a practicing general practitioner in Sittard, a city that is suffering from a relatively high number of coronavirus infections. What is his experience during these unique times?

PhD-research shows the positive effects on safety and financial benefits of risk-based obstetrics.

The healthy primary school is the future. This is evident from the choice of the municipalities of Brunssum, Heerlen, Sittard-Geleen and Maastricht to launch Healthy Primary School of the Future projects.

Prof. Jochen Cals is a versatile man; general practitioner (GP) in Sittard and researcher at the Department of Family Medicine. He gave his inaugural lecture on 28 June.

Huisarts prof. dr. Jochen Cals hield op 28 juni 2019 aan Maastricht University zijn inaugurele rede over effectieve diagnostiek in de huisartsgeneeskunde. Titel van zijn rede: 'Komt een test bij de huisarts'. Cals: 'Ik wil graag bruikbare wetenschap naar de spreekkamer brengen.'

ZonMw interviewde hem. Lees het interview hier. 

Gezondheid op school is meer dan fruit uitdelen of een beweegactiviteit opzetten. Het gaat om 'lekker in je vel zitten' en om zaken als veiligheid en respectvol met elkaar omgaan. Maar vooral: een systematische aanpak die alles met elkaar in verband brengt. In een interview met ZonMw vertelt Maria Jansen over de evaluatie van de Gezonde School-aanpak.

During the NHG Science Day, Eefje de Bont won the NHG Science Prize for her article on the study of the effect of an information booklet for parents of children with fever.

Onno van Schayck, professor of preventive medicine at Maastricht University (UM), is one of the six nominees for the 2019 Huibregtsen Prize, which is awarded to recent Dutch research that is both scientifically innovative and socially relevant.

For the third year in a row the CaRe Award was awarded to a CAPHRI researcher: Out of 318 CaRe dissertations the thesis of Eefje de Bont (research line Optimising Patient Care) titled "Childhood fever in out-of-hours general practice" was selected as number one.

The first results of the project "The Healthy Primary School of the Future" are more than encouraging: children have started to behave more vitally and more socially.

Multivitamins for pregnant women do not contain enough calcium to meet the recommended daily allowance. Approximately 60 percent of these women therefore get too little calcium (less than one gram per day). This increases the risk of complications for mother and child.

An interim evaluation of the project 'The Healthy Primary School of the Future' (De Gezonde Basisschool van de Toekomst, GBT) shows promising results: children who participate in the GBT programme exercise more, eat healthier and maintain a healthier weight.

Less than 1% of Dutch children eats 150 gram vegetables per day, as recommended by the WHO. Therefore, it should become custom to eat vegetables during breakfast and lunch.

Eefje de Bont, PhD candidate and GP trainee at the Department of Family Medicine, was awarded the Early Career Research Prize from the Society for Academic Primary Care. 

The Assessment of Burden of COPD (ABC) tool realizes better quality of life for COPD patients (MUMC+ news).
Research stories and case studies
Publications and Doctoral Theses
Living Labs
Research Line Optimising Patient Care participates in the following Living Lab:
Calendar
"Optimising care for people with chronic conditions: - The Assessment of Burden of Chronic Conditions tool"

"Non-Invasive Biomarkers In Paediatric Asthma"
People
Here you can find an overview of staff members connected to the research line:
Contact