PhD Graduate School CAPHRI
CAPHRI is known for its comprehensive PhD programme for talented scientists. As a PhD candidate you will carry out a unique and significant individual research project which culminates in the writing of a thesis. Our committed researchers offer high-quality supervision. We have partnerships with a wide range of organisations and institutions in our region and beyond to ensure that the work you do really contributes to the improvement of care and public health.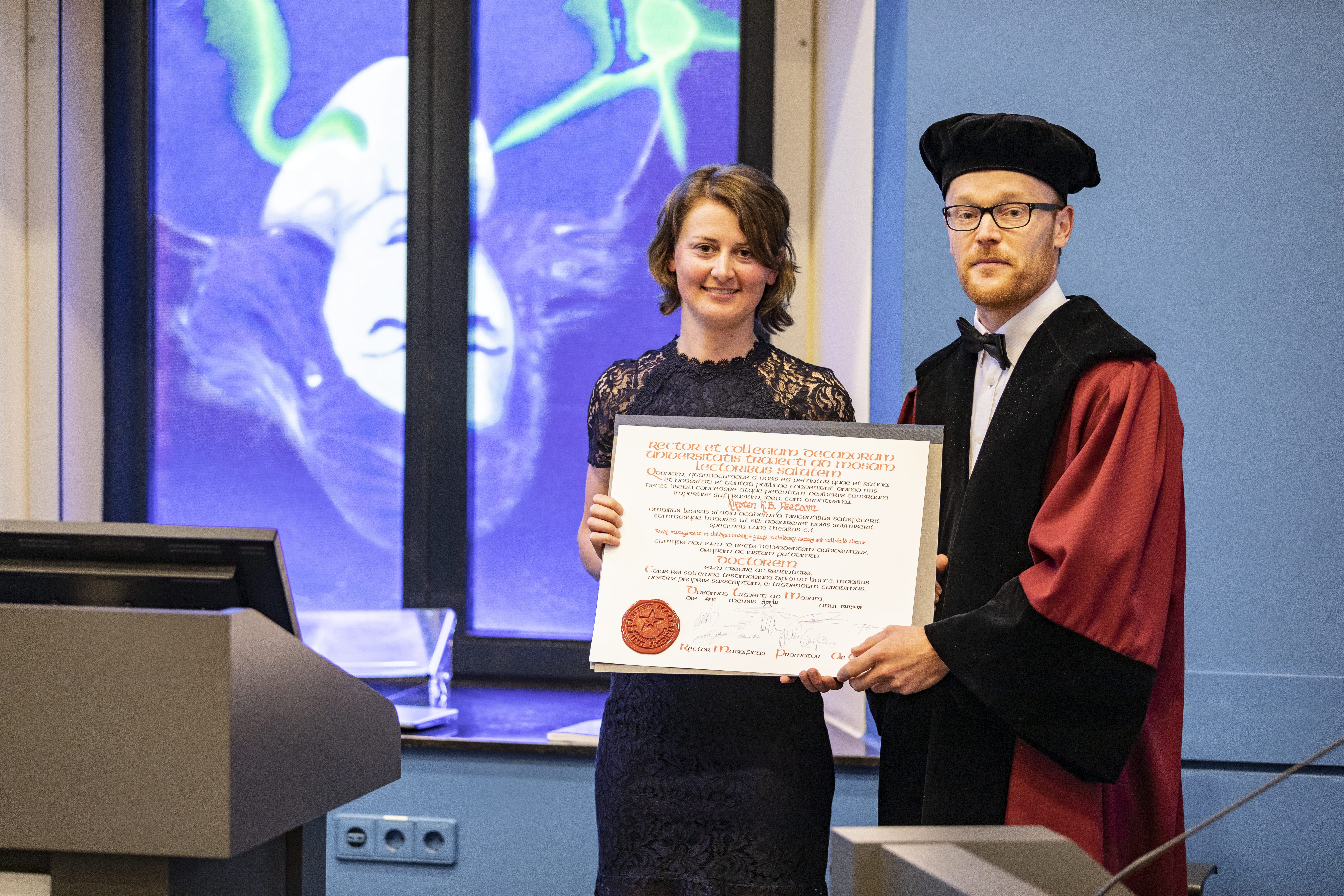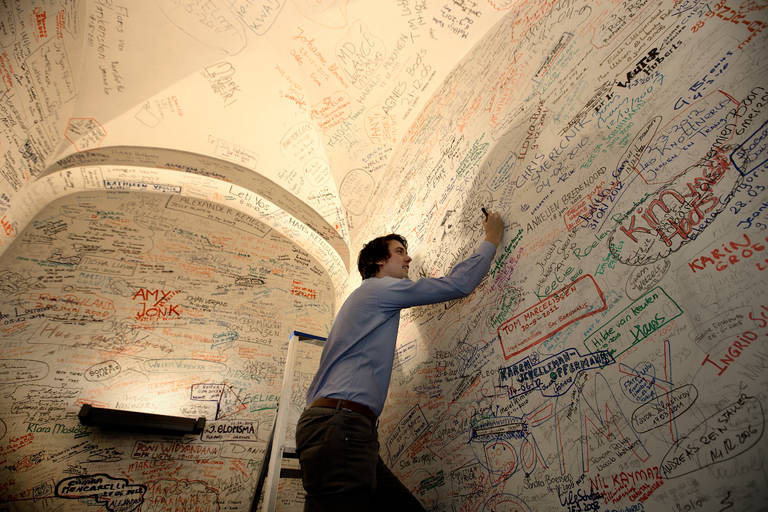 Why CAPHRI? 
Over 400 PhD candidates
Around 60 conferrals each year
40% of our PhD candidates comes from abroad 
A PhD programme at a high academic level
Transdisciplinary focus 
International partnership networks
No tuition fees
Your poster in the spotlight at the annual CAPHRI Research Day 2023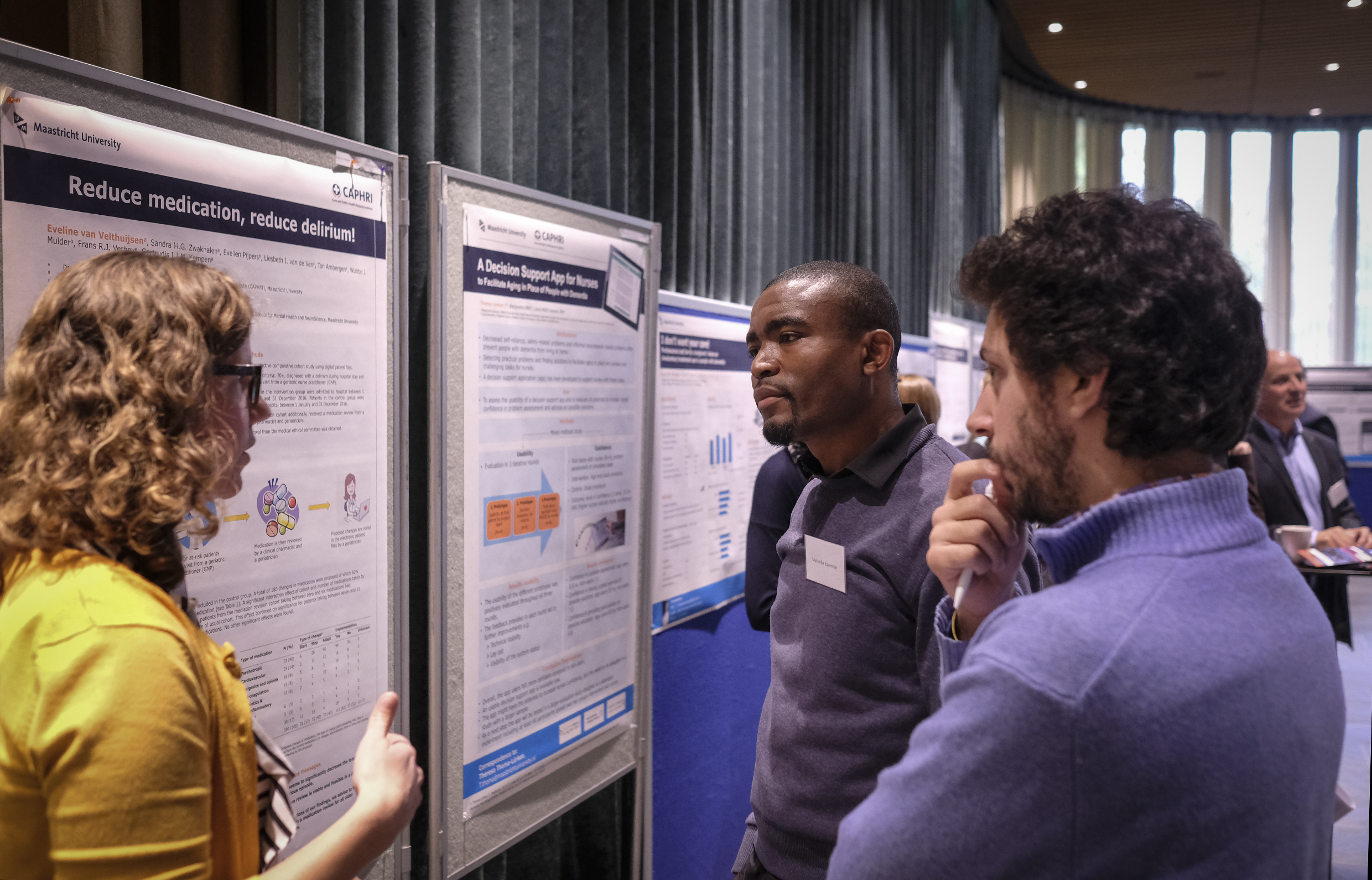 On 7 June 2023, the annual CAPHRI Research Day will take place. All CAPHRI PhDs are invited to submit their abstract. The best 36 abstracts will be selected and these PhD candidates will be invited to develop a poster, which is displayed and presented during the CAPHRI PhD Poster Session. The best poster and presentation of the day will be awarded!
Events for PhD candidates and PhD conferrals
"Optimising care for people with chronic conditions: - The Assessment of Burden of Chronic Conditions tool"

"Non-Invasive Biomarkers In Paediatric Asthma"

A 5-days course on Public Health Law for CAPHRI PhD candidates. 
CAPHRI PhD Guide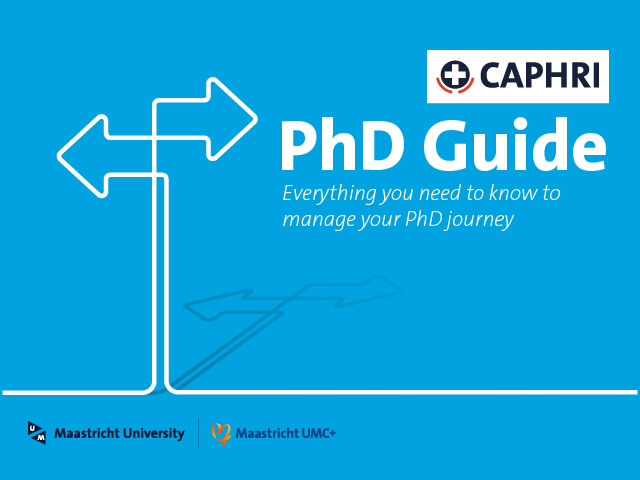 In the online PhD Guide you will find information on all aspects of doing a PhD at CAPHRI, ranging from the training programme, guidelines for supervision, and the PhD defense. It contains valuable information for current and prospective PhD students as well as for supervisors.
Pitch your PhD!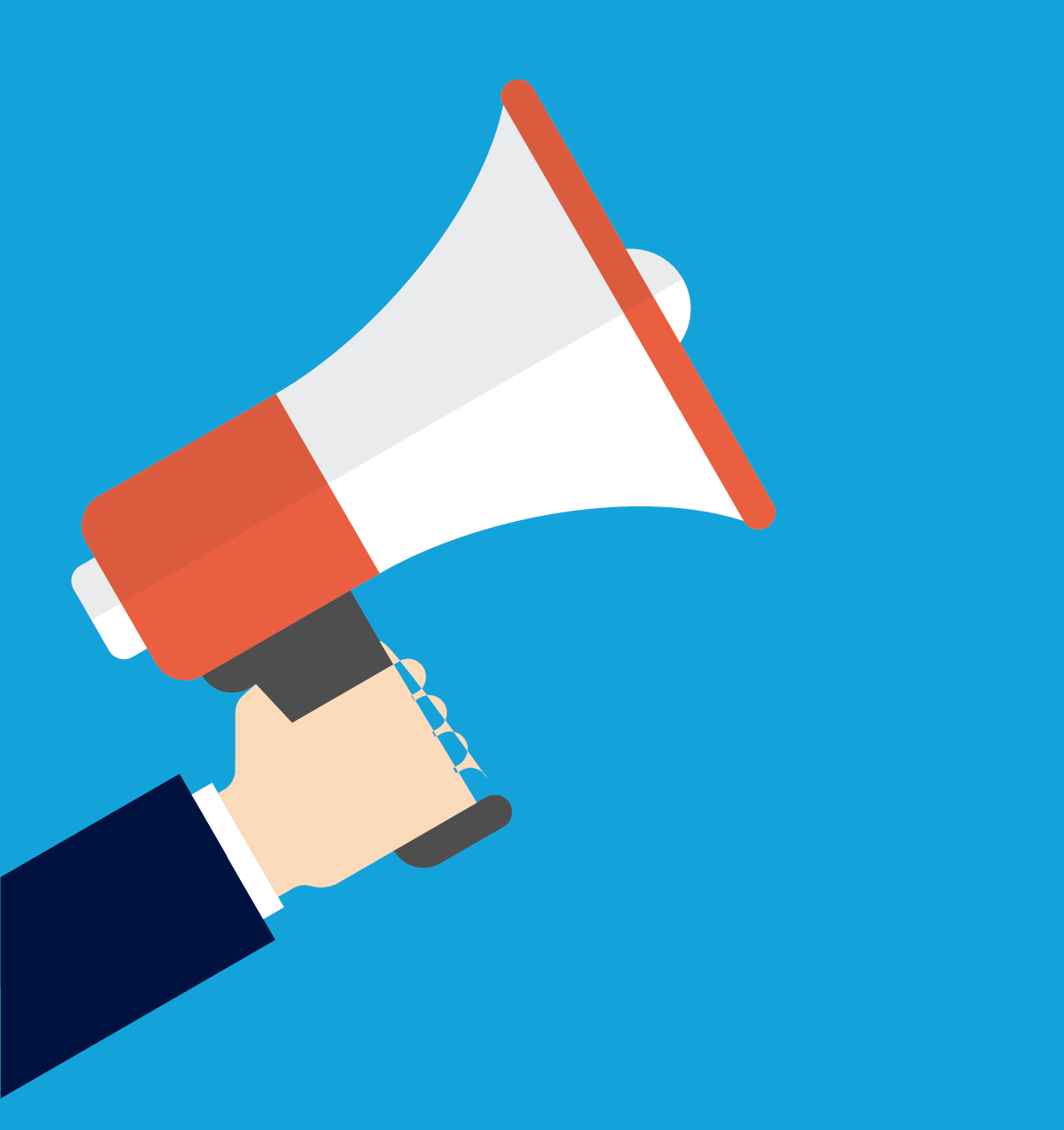 A Pitch your PhD! session organised by and for our PhD candidates was offered during the CAPHRI online Research Meeting on 23 November to give PhDs the opportunity to present their work to the CAPHRI community. 
All CAPHRI PhD candidates were invited to submit a pre-recorded 3-minute video pitch of their research project. This work could either consist of research results, but also of work in progress, or even a research proposal. 33 CAPHRI PhD candidates submitted their pitch about their research. After a careful pre-selection, 8 of them were selected to pitch their work at the CAPHRI online Research Meeting and had a chance to win 500€ to spend on their own professional development. 
We were proud to see so many high-quality pitches! you watch all submitted pitches here. 
Testimonials

Sascha Bolt, internal PhD candidate
"My PhD supervision team and CAPHRI give me a lot of room to develop further as a professional."

Jessica Neicun, external PhD candidate
"I really value the mindset of the people at CAPHRI, the high-quality of the research they conduct and their willingness to help" 

Maike Tietschert, PhD alumna
"I always felt like I was part of a team here at CAPHRI." 
Dissertations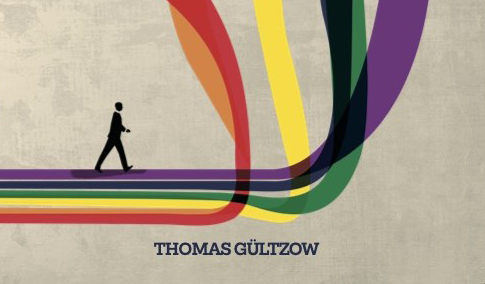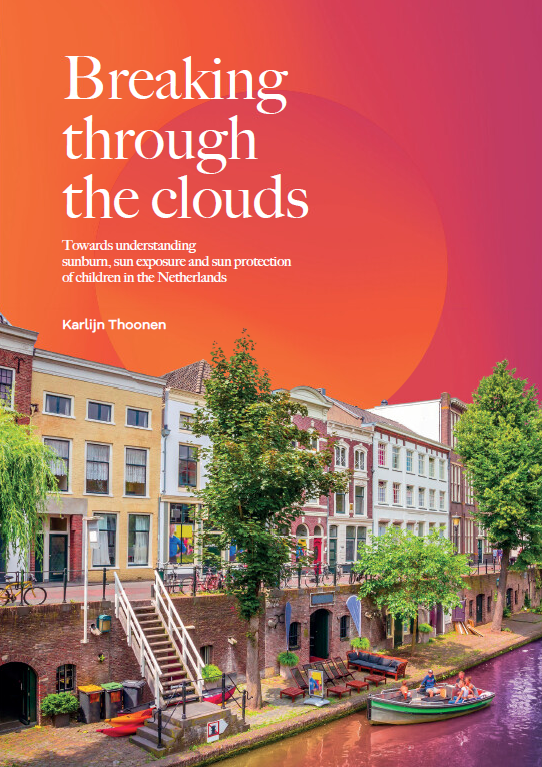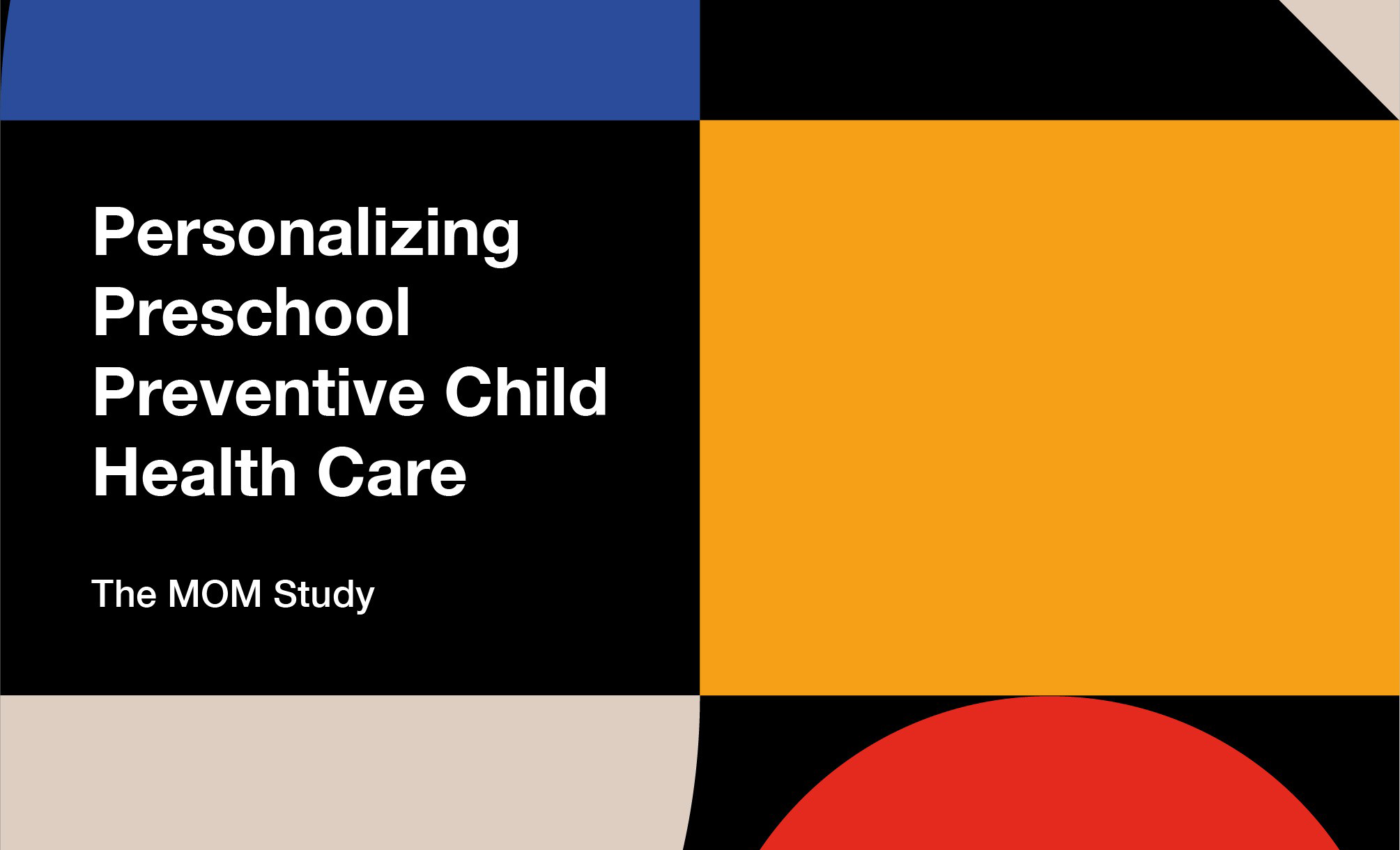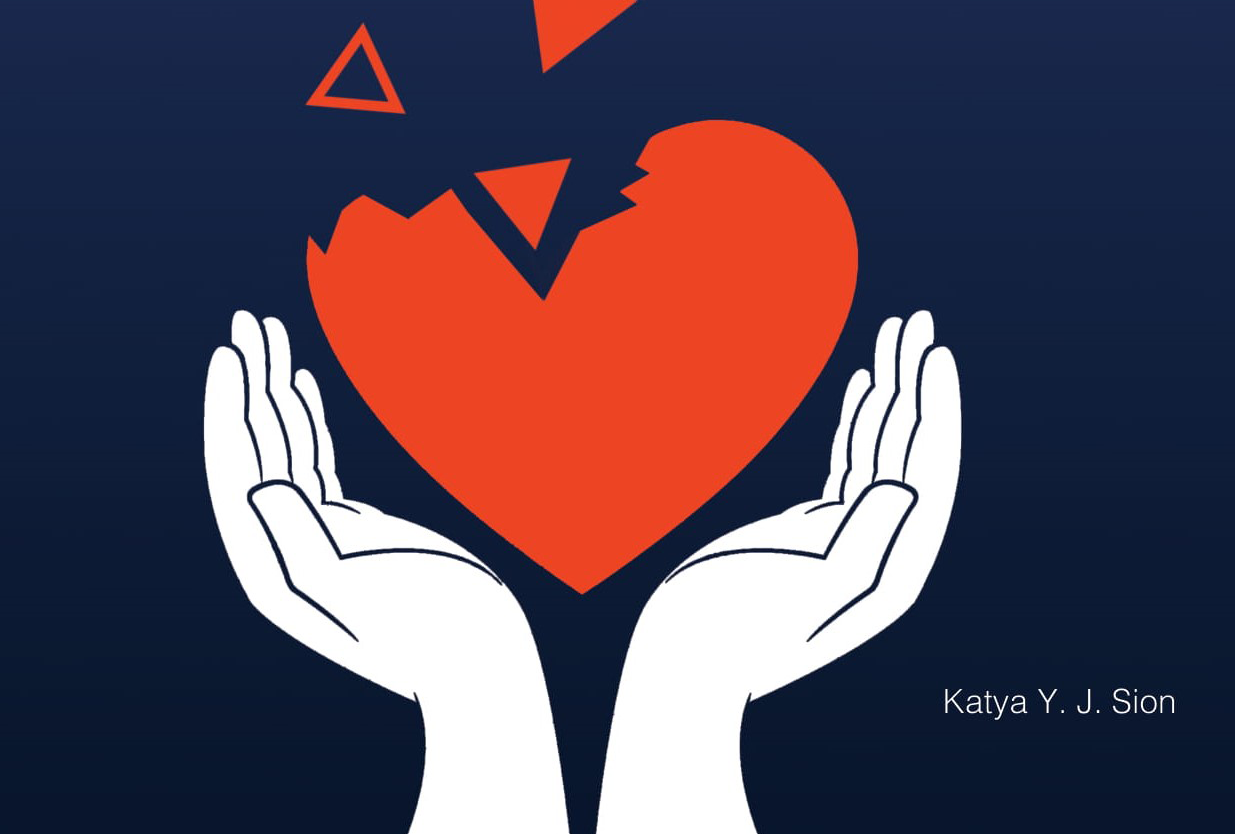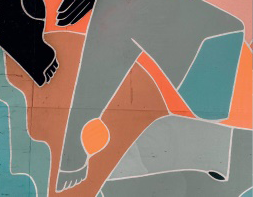 Have a look at a selection of the latest CAPHRI dissertations. 
A complete overview of CAPHRI dissertations can be found here. 
We are CAPHRI
Get an idea of the variety of CAPHRI research and education. In "We are CAPHRI" PhD candidates tell you more about the people, research, meetings and other interesting facts of the Department they are working in.
PhD inquiries and support