NUTRIM Research
Mission of our Research
 
The mission of NUTRIM is to promote translational research into chronic metabolic and inflammatory disorders with a high societal burden that will contribute to personalised lifestyle and medicine approaches.
NUTRIM offers an excellent research programme that encompasses the entire spectrum of basic, translational, clinical and prevention projects providing NUTRIM with a distinct International health sciences profile that optimally fits within the Maastricht UMC+ care vision and organisation.
Our core research programme is organised around integrated multidisciplinary themes in 3 research lines including 16 clinical and basic sciences departments of Maastricht University Medical Centre+ (MUMC+).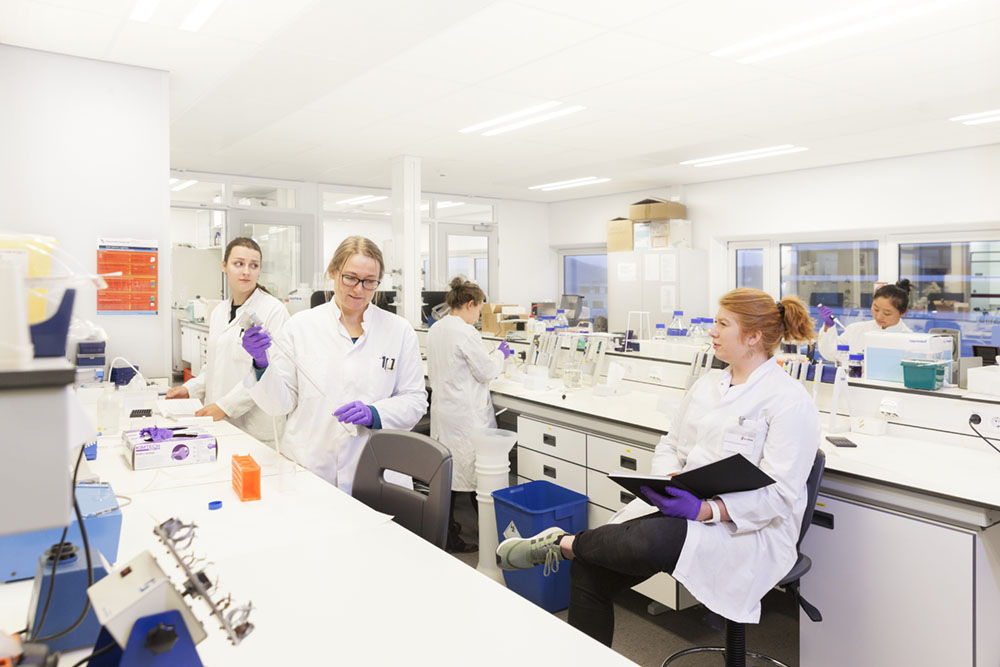 NUTRIM is a multidisciplinary research school of approximately 134 researchers, 256 PhD students and 63 support staff.
NUTRIM research centres around the following divisions:
Division I
Obesity, Diabetes & Cardiovascular Health
Research Focus
NUTRIM research focuses on etiology and progression of chronic diseases, including diabetes, COPD, inflammatory bowel disease, liver disease and chronic kidney disease and contributes to improving cancer care. Biomedical research is directly linked to clinical trials and research focusing on behavioural interventions and health promotion. A primary goal with this approach is to accelerate the translation of science to patient and population. Our distinct focus on nutrition and metabolism has placed NUTRIM at the cutting-edge of various related domains.
Centre of excellence for scientific research
With the availability of unique patient cohorts and biobank as well as an internationally distinct, state of the art infrastructure for metabolic phenotyping allowing a network-based approach linking tissue and organ systems within chronic metabolic disorders we are able to mentor scientists at different stages of their academic career. In its PhD programme NUTRIM aims to meet the demand for scientists who are acquainted with novel fundamental research concepts and are equipped to optimise the translation from science to the clinic and to public health.
NUTRIM Research Self-Assessment
In November 2021, NUTRIM is visited by an external review committee. In preparation for this visit, NUTRIM has written a self-assessment report that sums up all NUTRIM activities from 2015 until 2020 and evaluates the current NUTRIM strategy and the challenges that lie ahead. We thank all of our staff and affiliates who have contributed to our successful activities and will continue to do so in the future. Of course, we are open to your suggestions or any queries you might have about NUTRIM activities. Download the Self-assessment report.