Research institutes
Research Institute of Nutrition and Translational Research in Metabolism
From healthy lifestyle and disease prevention to disease management and healthy aging across the whole lifespan.
NUTRIM aims to contribute to health maintenance and personalised medicine by unraveling lifestyle and disease-induced derangements in metabolism and by developing targeted nutritional, exercise and drug interventions.
This is facilitated by a state of the art research infrastructure and close interaction between scientists, clinicians, master and PhD students.
Fast facts
€18m annual budget
Annually 500+ publications in Science Citation indexed journals
390 researchers, including 255 PhD students, and 63 support staff
Fundamental, clinical and applied research
Led by Prof. Daisy Jonkers
Contact Us
NUTRIM's Research focus and overall aim
Research into lifestyle and disease-specific factors in disease onset and progression, play a crucial role in the pursuit of new therapeutic diagnostic methods and new forms of treatment. Therefore, NUTRIM's research focuses on the entire life cycle of people to improve preventive lifestyle strategies, current and novel treatments options, and the improvement of patient care and the patient's experience.
NUTRIM research focuses on chronic diseases, including diabetes, COPD, inflammatory bowel disease, liver disease and renal disease, and contributes to improving cancer care. Biomedical research is directly linked to clinical trials and research focusing on behavioural interventions and health promotion. A primary goal is to accelerate the translation of science to patient and population.
NUTRIM Research Divisions
PhD Education
NUTRIM offers a PhD programme with high internationally recognised standards and qualified supervisors will guide you. Our ambition is to foster the academic development of young researchers such that they can develop themselves by acquiring skills and expertise. The NUTRIM PhD training offers a programme for students who aspire a broad understanding of human nutrition, metabolism and toxicology, next to outstanding research capabilities. NUTRIM PhD students are also involved in several master's programmes in educational roles.
In its PhD programme, NUTRIM aims to meet the demand for scientists who are acquainted with novel fundamental research concepts and are equipped to optimise the translation from science to the clinic and to public health.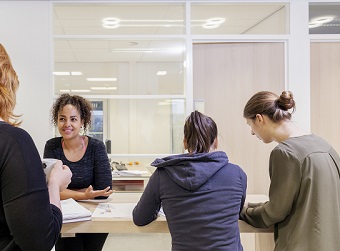 News
Paul Schoffelen honoured with the golden MUMC heart on 28 November

Publication of the study results on brain-gut interaction in gluten sensitivity by NUTRIM researchers Marlijne de Graaf and Daisy Jonkers

The best thesis and poster awards were presented to promising young scientists and an award of recognition to Generation R. Read more about the prizewinners.
More news items
Interview with Dr. Merel Rosemarie Aberle on her PhD thesis. Aberle tested how best to conduct research with organoids to contribute to personalised treatment.

The number of people living with overweight and obesity continues to rise. 

Interview with Daisy Jonkers in UM magazine. Daisy Jonkers, scientific director of the NUTRIM research institute, is calling for more inclusivity and diversity in scientific research.

A group of ten hospitals, clinics and partners will conduct research into sustainable surgery at the initiative of Maastricht UMC. CAREFREE is a collaborative research project in mission-driven innovation on sustainable surgery.

During the 2023 ERS International Congress in Milan (Italy), the ERS presented the ERS Lifetime Achievement Award 2023 to Professor Martijn Spruit.

We are pleased to inform you that Gijs Goossens (Department of Human Biology) has been appointed as professor 'Cardiometabolic Physiology of Obesity' as of 1 August 2023.

And how can it be counteracted? According to Luc van Loon, you can become a bodybuilder even after age 80. 'But the disadvantage of our dynamic muscles is that you also lose them quickly when you start using them less. Maintaining muscles is an active process. You have to keep stimulating them.' NUT...
Events




NUTRIM works in close cooperation with the Maastricht University Medical Center+ (MUMC+). MUMC+ is known both nationally and internationally for its focus on prevention and taking an integrated approach to health care: from prevention, promotion of good health, and basic care, to top-level clinical diagnostics and treatment. Patient safety is our top priority in all of our endeavours. MUMC+ is part of The Netherlands Federation of University Medical Centres.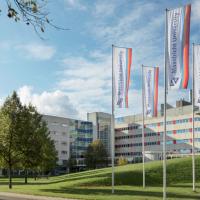 NUTRIM Research Institute of Nutrition and Translational Research in Metabolism
secretariaat-nutrim@maastrichtuniversity.nl