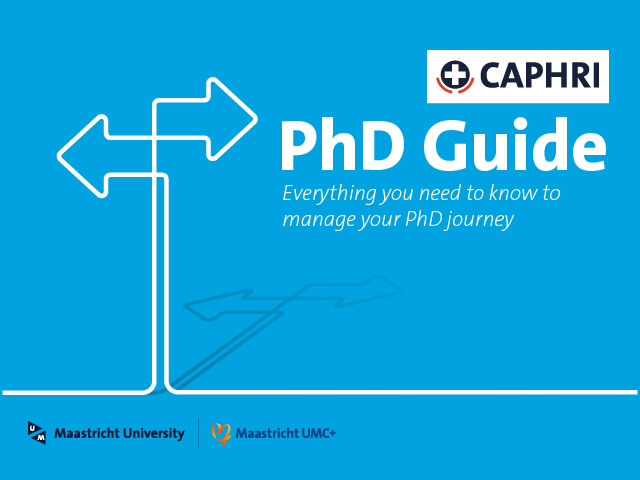 Everything you need to know to manage your PhD journey at CAPHRI
In this CAPHRI PhD Guide you will find information on all aspects of doing a PhD at CAPHRI, ranging from the training programme, guidelines for supervision, and the PhD defense. It contains valuable information for current and prospective PhD students as well as for supervisors.
Please contact us in case you have questions or need advice.