Sports
UM SPORTS is the place for (student) sports in Maastricht. UM SPORTS offers a wide variety of sports, an extensive accommodation, wide opening hours and a good atmosphere.
Follow group classes, work out in the gym or join an outdoor activity. Are you looking for team spirit and competition? Then join a student sports association.
Whether you want to exercise for your health, to improve your fitness level, to relax, to feel more energised or to meet friends: the possibilities are endless at UM SPORTS!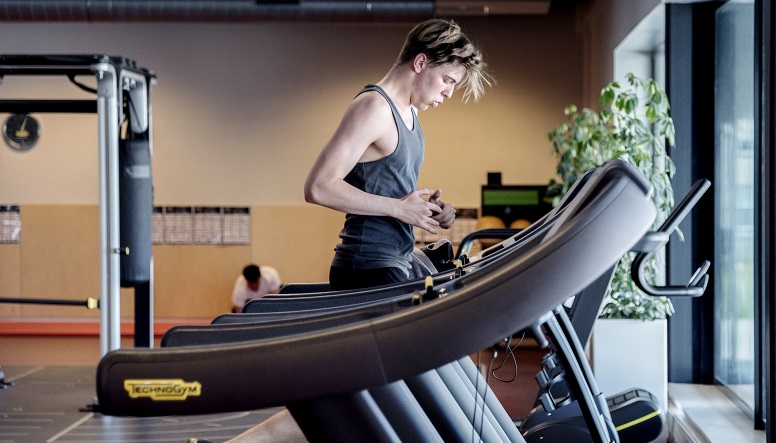 31 student sports associations; we have got it all!
 Gym of almost 1000m2 and with 132 work out stations
 40+ sports to choose from; from aerobics to karate and yoga
Become a member
 Very attractive rates
 Monthly, semester, and annual membership options
 Want to try out our offer first? Order a Day Pass!
 Become a member (check the memberships)
UM SPORTS offer
Do you want to learn a new sport, work on your fitness and strength, or are you looking for a sports club where you can meet new people? At UM SPORTS you can choose from a wide variety of sports, such as various aerobics classes, spinning, climbing, fitness, yoga, tennis, squash, martial arts and many more.
MyUSC
On MyUSC, our online registration system, you can find the sports offer of the University Sports Centre. UM SPORTS members can also use MyUSC to register for sports activities. 
Check out the USC sports schedule
Take a tour through the University Sports Centre
UM SPORTS news
Together with you we will create a unique and tailor-made program, taking into account everyone's wishes and needs.

21 June is International Yoga Day. We talked about yoga with two yoga teachers at UM SPORTS.
More news items
6 April is the 'International Day of Sport for Development and Peace'. Even in these times of social distancing, when exercising is not always easy, it is very important to stay active. How does UM facilitate this?

Like last year, UM's Executive Board has allocated €75,000 available to support initiatives that support diversity and inclusivity.

How the life of alumnus Mitch Valize took a bizarre turn after the amputation of his left foot. "It turned out to be the best decision of my life."

About a dozen UM alumni and students will join this year's edition of IRONMAN, a gruelling endurance event famed for its community spirit.

Meet the new Blade Runner: Noah Mbuyamba, first-year medical student from Maastricht.

Maastricht University commits to the support of top sportspersons.
UM SPORTS calendar