Research institutes
Department of Marketing and Supply Chain Management (MSCM)
The Department of Marketing & Supply Chain Management (MSCM) is a vibrant international group of junior and senior scholars dedicated to high-quality research and education with a strong drive for societal relevance.
Fast facts
70 department members, 17 nationalities, 14 PhD students
Passion and innovation in Problem-based Learning
Excellence and interdisciplinarity in scientific research
Societal and business impact activities
Synergies between research and education
Seeking novel research domains and methods
Entrepreneurial and collaborative spirit
Junior and senior faculty members are inspired by new societally-relevant thematic areas and innovative methodological approaches, contributing to emerging—often interdisciplinary—research themes like supply chain innovation, service management, value co-creation, food consumption, innovation ecosystems, digital marketing and data analytics.
Research findings are published in international top journals in the field. As a result, the department has a high ranking in research productivity in Marketing and Supply Chain Management.
The Department of MSCM is committed to developing and delivering high quality, state-of-the-art education in undergraduate, graduate and postgraduate programs. MSCM is -like SBE- passionate about small group teaching in a problem-based setting (PBL). In all educational endeavours, the department integrates research and leverages industry developments.
To promote engagement among faculty, industry leaders, and students, the MSCM department is closely linked with high impact organizations, such as Brightlands Institute for Supply Chain Innovation (BISCI), the Service Science Factory (SSF), the SBE Digital Experience Lab (DEXLab), the Brightlands Institute for Smart Society (BISS),  and the Maastricht Center for Robots (MCR).
Calendar
Find out more about one of the most international universities in Europe, experience our unique approach to teaching and immerse yourself in your programme of choice.
In the Spotlight
Frontiers in Service 2023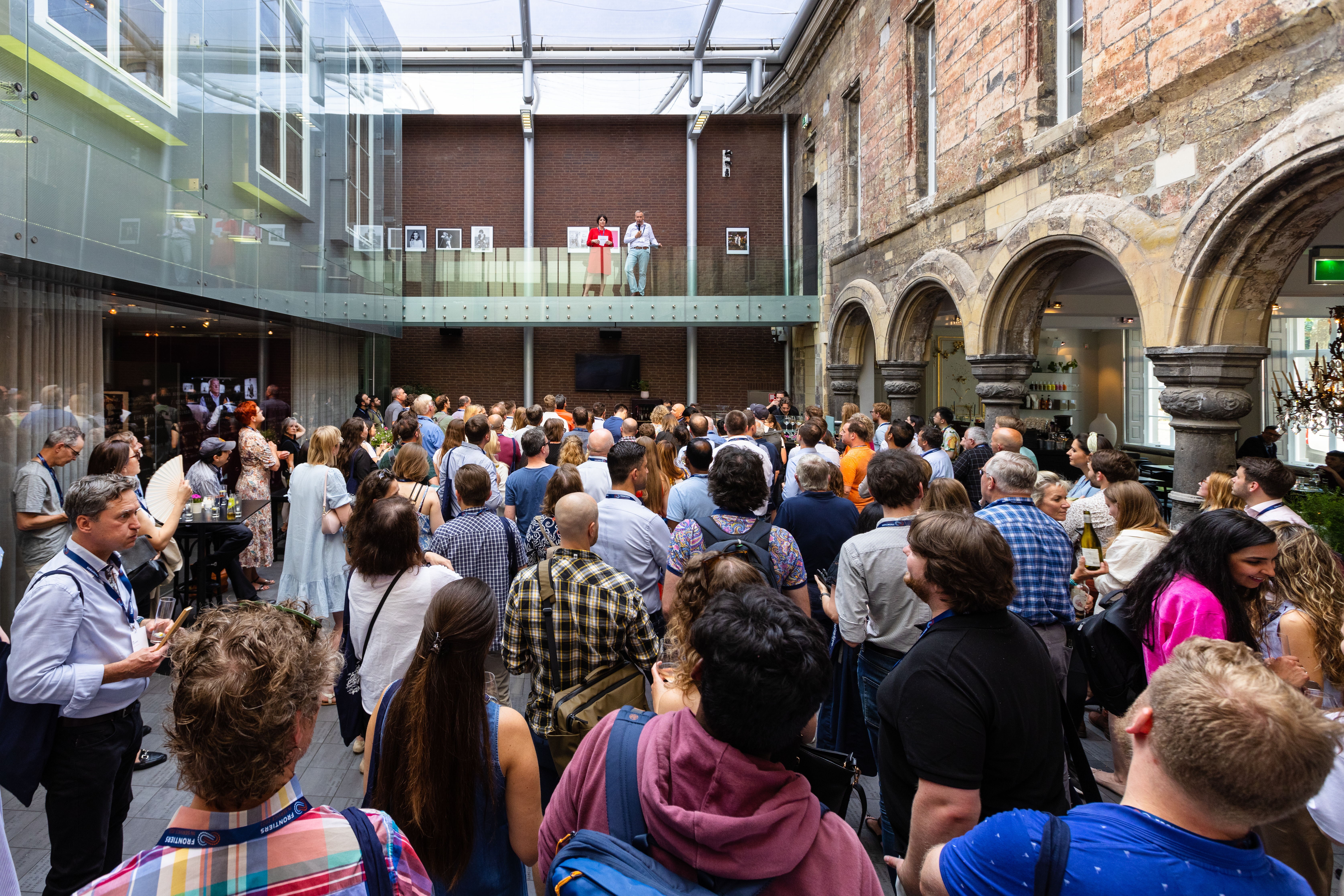 More than 350 participants from all over the world, 110 doctoral students, 220 parallel presentations and 12 keynote speakers.
We truly enjoyed hosting our amazing service research community  #FrontiersinService2023!
We are happy and proud that the conference served as a vibrant platform for exchanging ideas, fostering meaningful interactions and facilitating new connections, with the Maastricht hospitality!
Thank you to all our participants and the many helpers of our department of Marketing & Supply Chain Management and the entire Maastricht University for creating this memorable journey! 
Reflecting on the experience, we feel energized and inspired for our research and education endeavours ahead. And of course, we eagerly look forward to reconnecting with all of you at the next Frontiers in Services conference!
"I am really vibing this conference. Focus on sustainability, circular economy, AI ethics create a sense of urgency and make us think about the future of this 🌎 But also, constructive discussions, meaningful feedback, service researchers in their element, and superb organization. It is fun! 👍"
Agata Leszkiewicz, Assistant Professor of Marketing || Universiteit Twente
"#FrontiersinService2023 was so full of connections, newfound friends and exciting future plans. Thank you all Maastricht University for welcoming us so warmly."
Irene Di Bernardo Research Fellow | Ph.D. in Management at University of Naples Federico II
"The conference was filled with amazing energy and enthusiasm. It was so inspiring to see the diverse perspectives and collaborative spirit that permeated the entire conference 🤝"
Stephanie van de Sanden Lecturer | PhD | Emerging Marketing Technologies in Retail
''The curtain has fallen on the 2023 Frontiers in Service conference "From romans to robots", but the memories of the inspiring connections I had will last for a long time in my heart. Thank you all for the amazing feedback and thank you to the organizing team from Maastricht University for making this conference possible. Absolutely blown away by the entire experience.''
Dorian Florea Assistant Professor of Marketing at CENTRUM Católica Graduate Business School
''The conference was an incredible experience filled with cutting-edge research, thought-provoking keynotes, inspiring discussions with service research experts, meaningful connections and so much more!''
Marie-Julie De Bruyne PhD Researcher at Faculty of Economics and Business Administration (Ghent University)
"This was a wonderful conference that took place at the wonderful campuses of Maastricht University School of Business and Economics. We were all amazed by the facilities and campus where students, staff and visitors had an opportunity to walk in the nature and spend some time admiring the beautiful deers who also live at the campus facilities. Definitely an experience to remember!"
Ilia Protopapa, PhD Assistant Professor (Lecturer) of Marketing at King's College London
Blog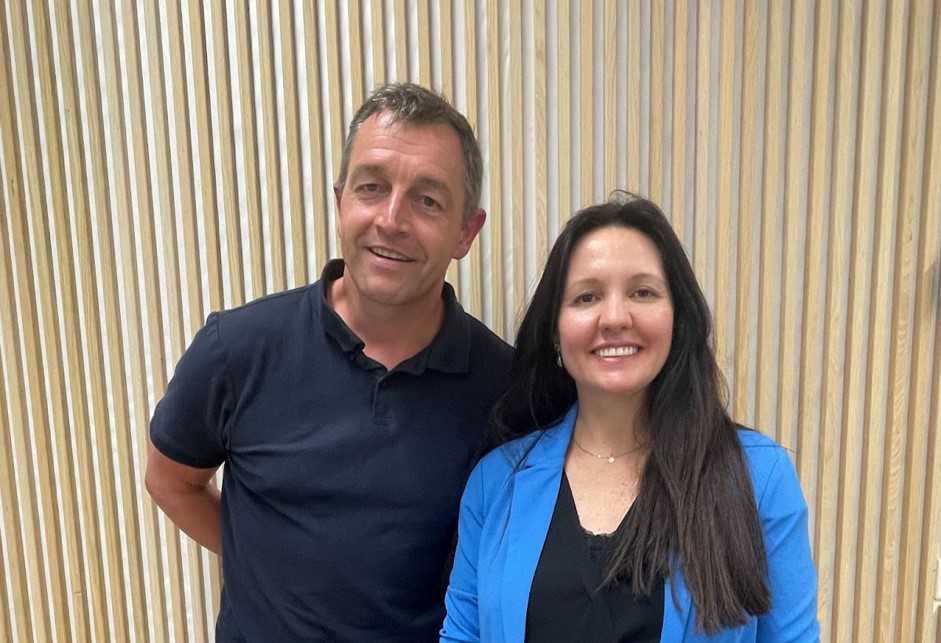 Don't mind the gap: co-creating impact in the ecosystem of BISCI.
Adriana: As a person with academic experience, I want to take the chance to make a significant impact by connecting academia with industry, fostering research and educational development, and contributing to cutting-edge projects in supply chain management...We actively contribute to the ongoing transformation of businesses by promoting innovation and sustainable alternatives. We advocate for a shift in the R&D mindset, emphasising the importance of designing joint initiatives that generate both business and scientific impact. Recognising the significance of education, we prioritise the development of future leaders who possess the necessary knowledge and insights for driving sustainable transitions, particularly the shift from a linear to a circular economy.
Gerwin: We're in this together: business, R&D, education, government and society, starting from the belief that we need to change, collaborate and innovate...Most societal challenges we face are complex and multi-dimensional; think of respecting the planetary boundaries of our global economy, the challenges of transition towards a circular economy, and the challenge of reaping the benefits of digital transformation without opening the doors for misuse. I'm pretty convinced supply chain management plays a crucial role in guiding these transitions in the right direction and accelerating the merits of these transitions for the sake of humanity and our planet.
In 2002, Maastricht University became the first university outside the United States to The Frontiers in Service Conference. Now, after 21 years, The School of Business and Economics is proud to have once again welcomed service researchers from around the globe for this prestigious event.

A blog post on the potential of AR and VR technologies to address global challenges in Agriculture by Dominik Mahr, Full Professor at and head of the MSCM Department, and Noah Moonen, lecturer at MSCM, and DEXLab Manager

 
More news items
A research blog post on Supply Chain Contracts by Özge Tüncel, an Assistant Professor at Marketing and Supply Chain Management Department.

 

A research blog post on perceived sustainability by Tim Döring, an Assistant Professor at Marketing and Supply Chain Management Department.

Interview with Melisa Yildiz, Ph.D. Candidate at Hasselt University, BE and Maastricht University, NL, and Felix van den Horst, CEO of Clairify B.V.

 

On November 27th, more than 1200 BSc. and MSc. students graduated and celebrated this special event with faculty, family, and friends. MSCM Associate Professor Kelly Geyskens addressed BSc students in 2 graduation ceremonies together with Stefan Straetmans representing the Board of Examiners.

Around 1100 prospective master's students visited Maastricht University's six faculties last Saturday during the open day held twice a year. They came to experience the atmosphere and learn more about the master's programmes, problem-based education, the UM buildings and the good life in Maastricht.

Dr. ir. Bart Vos, appointed as Professor of Supply Chain Innovation in the School of Business and Economics (2019), accepted this position with the delivery of an inaugural lecture on Friday 28th of October 2022, in the Aula of Maastricht University. 

Maastricht University School of Business and Economics (SBE) has received a renewal of the AACSB accreditation as part of AACSB's Continuous Improvement Review. This achievement continues SBE's membership of a select global group of business schools that hold this accreditation. 
General information and questions
The Department is located within the School of Business and Economics at Maastricht University. For general information about programmes and questions regarding admissions please use our general contact point.
For a route description and map please click here.