Research institutes
Department of Marketing and Supply Chain Management (MSCM)
The Department of Marketing & Supply Chain Management (MSCM) is a vibrant international group of junior and senior scholars dedicated to high-quality research and education with a strong drive for societal relevance.
Fast facts
70 department members, 17 nationalities, 14 PhD students
Passion and innovation in Problem-based Learning
Excellence and interdisciplinarity in scientific research
Societal and business impact activities
Synergies between research and education
Seeking novel research domains and methods
Entrepreneurial and collaborative spirit
Junior and senior faculty members are inspired by new societally-relevant thematic areas and innovative methodological approaches, contributing to emerging—often interdisciplinary—research themes like supply chain innovation, service management, value co-creation, food consumption, innovation ecosystems, digital marketing and data analytics.
Research findings are published in international top journals in the field. As a result, the department has a high ranking in research productivity in Marketing and Supply Chain Management.
The Department of MSCM is committed to developing and delivering high quality, state-of-the-art education in undergraduate, graduate and postgraduate programs. MSCM is -like SBE- passionate about small group teaching in a problem-based setting (PBL). In all educational endeavours, the department integrates research and leverages industry developments.
To promote engagement among faculty, industry leaders, and students, the MSCM department is closely linked with high impact organizations, such as Brightlands Institute for Supply Chain Innovation (BISCI), the Service Science Factory (SSF), the SBE Digital Experience Lab (DEXLab), the Brightlands Institute for Smart Society (BISS),  and the Maastricht Center for Robots (MCR).
Calendar
Karim Sidaoui is an Assistant Professor of Marketing at the Nijmegen School of Management at Radboud University. Karim's research focuses on ways conversational agents (e.g., chatbots) can examine and better understand customer experiences and provide a more human experience to customers. 

It is our pleasure to invite the service research community back to Maastricht for an inspiring conference that features classic service research topics along with emerging themes and service innovations. A conference that will invigorate our strong service community.

F. (Fanny) Chen is a Ph.D. Candidate at the Department of Technology and Operations Management at Rotterdam School of Management (RSM), Erasmus University Rotterdam.

 
More event items
Find out more about one of the most international universities in Europe, experience our unique approach to teaching and immerse yourself in your programme of choice.
News Highlight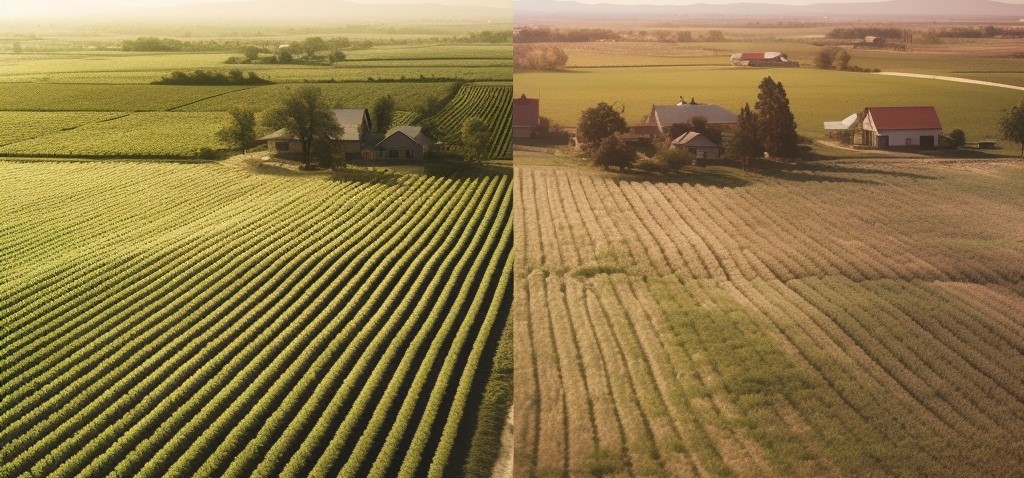 "Feeling" Global Sustainability Issues: Use AR and VR to dive into World-wide Value Networks in Agriculture
Maastricht University is committed to fostering sustainability through its research and education and aims to inspire students and researchers to engage with sustainable solutions. The DEXLab at Maastricht University is an important partner, as it specializes in AR and VR applications and can collaborate with the FSD spearhead to create innovative solutions that promote greater engagement and collaboration in addressing the challenges of sustainable development, digitalization, and globalization. 
News
A blog post on the potential of AR and VR technologies to address global challenges in Agriculture by Dominik Mahr, Full Professor at and head of the MSCM Department, and Noah Moonen, lecturer at MSCM, and DEXLab Manager

 

A research blog post on Supply Chain Contracts by Özge Tüncel, an Assistant Professor at Marketing and Supply Chain Management Department.

 

A research blog post on perceived sustainability by Tim Döring, an Assistant Professor at Marketing and Supply Chain Management Department.
More news items
Interview with Melisa Yildiz, Ph.D. Candidate at Hasselt University, BE and Maastricht University, NL, and Felix van den Horst, CEO of Clairify B.V.

 

On November 27th, more than 1200 BSc. and MSc. students graduated and celebrated this special event with faculty, family, and friends. MSCM Associate Professor Kelly Geyskens addressed BSc students in 2 graduation ceremonies together with Stefan Straetmans representing the Board of Examiners.

Around 1100 prospective master's students visited Maastricht University's six faculties last Saturday during the open day held twice a year. They came to experience the atmosphere and learn more about the master's programmes, problem-based education, the UM buildings and the good life in Maastricht.

Dr. ir. Bart Vos, appointed as Professor of Supply Chain Innovation in the School of Business and Economics (2019), accepted this position with the delivery of an inaugural lecture on Friday 28th of October 2022, in the Aula of Maastricht University. 

We are delighted to announce that Maastricht University School of Business and Economics (SBE) has received a renewal of the AACSB accreditation as part of AACSB's Continuous Improvement Review. This achievement continues SBE's membership of a select global group of business schools that hold this accreditation. 

200 bright and talented master students from the Marketing Strategy & Innovation course at Maastricht University School of Business and Economics joined forces for 7 weeks and worked in 39 teams to provide outside-in, innovative ideas and solutions for one company: energy supplier Essent.

Focusing on data collection through ubiquitous computing devices and integrating multiple big data sources will allow research to grasp citizens' behaviour better and to use digitalization to achieve more sustainability in urban areas.
Our honor is to announce that the Marketing and Supply Chain Management Department is organizing the prestigious and well-established Frontiers Conference 2023. 
Founded in 1992 by Roland Rust, the Frontiers in Service Conference is considered by many to be the world's leading annual conference on service research. It features a unique mix of business people and academics from around the globe with a cross-functional list of topics and draws attendees from over 40 countries.
Twenty-one years ago, Maastricht University was the first university outside the United States to host the Frontiers in Service Conference.
We are pleased to invite the service research community back to Maastricht for an inspiring conference to dive into classic service research topics, emerging themes, and service innovations. 
Visit www.frontiersinservice2023.com for more information and registration.  
General information and questions
The Department is located within the School of Business and Economics at Maastricht University. For general information about programmes and questions regarding admissions please use our general contact point.
For a route description and map please click here.