Research institutes
School of Health Professions Education
The School of Health Professions Education (SHE) is a graduate school for research, education and innovation in health professions education. Since its inception, the vision and mission of SHE has been clear. We consistently focus on having a global impact on healthcare through research and translating this into education. SHE's ambitions are captured in our vision: excellent healthcare requires evidence-informed models for the education of future and current healthcare professionals.
Fast facts
Led by Professor Pim Teunissen
Research, education, and innovation in health professions education
With 145 scientists, including 84 PhD students from 32 countries
3 core activity domains: SHE Research, SHE Educates, and SHE Collaborates
World leading international research network on health professions education
Subscribe to our newsletter
An introduction to SHE by Pim Teunissen
Through our three core activities, we generate knowledge and insights that inform health professions education and practice change. Read more about our core activities:
News
Prof. Dr. Anique de Bruin will be the project leader of the NRO funded, national consortium "SELFLEX: Towards Evidence-informed Support for Self-regulation of Flexible Learning," which will start in the autumn of 2023, with a subsidy amount of €900.000.

Piet Leroy appointed professor in 'Procedural Sedation and Analgesia (PROSA) in children' at Maastricht University.

Last week, during the NVMO Congress, three of our former PhD students were selected for the NVMO Thesis Award.
More news items
We are excited to announce that prof. Desirée Joosten-ten Brinke will join the School of Health Professions Education as professor of Learning and Assessment.

Sandy Quaden will be the School of Health Profession's new Managing Director. Sandy starts on Monday, April 17th. Here you can read Sandy's brief introduction to our community.

Last month, Will Bynum successfully defended his PhD at the School of Health Professions Education on shame in learners in the medical education setting.

On May 11 and 12, Maastricht will host the NVMO-conference of the association for health professions education of the Netherlands and Flanders. The theme of this year's conference is Samen leren, Samen werken (Learning together, Working together).

Are you interested in how clinical competence is learned at work? Are you a supervisor for students or residents, or an educator, or a researcher in medical or health professions education? Are you curious about what cutting edge research can tell us about good workplace learning? Would you like to meet like-minded colleagues? Then come to Norway in September!

We're happy to be featured as one of the four crowdfunding campaigns of Universiteitsfonds Limburg with SHE Collaborates's project in Sierra Leone.

Integrity is of great importance for the quality and credibility of scientific research. All staff and students should deal responsibly with ethical or social issues threatening scientific integrity. But what if you make a mistake, or suspect others to violate scientific integrity consciously or unconsciously?

The SHE Research management team has studied the theses that were defended and selected Anique Atherley's thesis as the winner of the SHE Dissertation Award 2021.

Join us for the bi-annual SHE Academy, back in the beautiful city of Maastricht! Find more information in the save-the-date below. Please note that participation for staff and (external) PhD supervisors is free.
Testimonials - what people say about our courses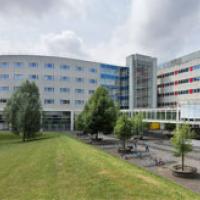 Faculty of Health, Medicine and Life Sciences
+31 43 388 5798
she@maastrichtuniversity.nl