Maike Tietschert, CAPHRI PhD alumna
"I always felt like I was part of a team here at CAPHRI."
My PhD
What is the relationship between organisational culture and the degree to which patients perceive their care to be integrated? That's the question my PhD research was about. In 2017, I received my PhD degree. I spent the past two and a half years working at Stanford University in California as a Harkness Fellow, doing research on integrated care and differences and similarities between the US health care system and the Dutch health care system. The Harkness Fellowship is awarded by the Commonwealth Fund to build an international network of researchers, promote exchange and collaboration, and encourage comparative research and innovation.
My Project
One of the questions my research addressed was whether organisational culture relates to patient perceptions of care. I focused on integrated care for people with complex medical needs. Does a relationship exist? If so, what type of organisational culture is desirable? And, finally, how can patient experience be embedded in organisational culture? I thought it was a very interesting study because it brought together various topics and concepts, like culture, leadership and health care. I've volunteered with children with special health care needs, so I know how difficult it can be to provide the best possible integrated care. But I also saw room for improvement in this area. My experience as a volunteer motivated me to pursue this career.
My Supervision
My dissertation advisors were Professor Dirk Ruwaard in the Department of Health Services Research at CAPHRI and Professor Sara Singer at the Stanford University School of Medicine. My co-supervisors were Professor Federika Angeli, then assistant professor in the Department of Health Services Research at CAPHRI, and Dr Arno van Raak in the Department of Health Services Research at CAPHRI. I had a very strong PhD supervision team. They were always ready to answer my questions and they gave me the support and space I needed to get the most out of my study. CAPHRI gave me the opportunity to develop myself by allowing me to access its network, attend meetings and training courses, and gain experience abroad. I always felt like I was part of a team here.
My Ambitions
My ambition is an extension of the motivation that led me to pursue this line of research. I would like to add to the knowledge about embedding complex, integrated care in organisations. I want to contribute to knowledge that benefits both caregivers and patients. I was recently appointed assistant professor in the Department of Organisation Sciences at VU Amsterdam. The department focuses on organisation in general, but my own focus will always be on health care.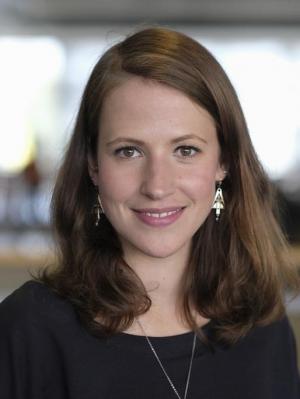 Maike Tietschert, PhD
CAPHRI PhD alumna
Research Line Creating Value-Based Healthcare