SHE at Maastricht University
About Maastricht MUMC+
SHE is one of the six graduate Schools of the Faculty of Health, Medicine and life Sciences and Maastricht University Medical Centre+ (MUMC+).
Maastricht University (UM) is the most international university in the Netherlands and, with nearly 22,000 students and 4,400 employees, still growing. The university distinguishes itself with its innovative education model of PBL, international character and multidisciplinary approach to research and education. Thanks to its high-quality research and education, as well as a strong focus on social engagement, UM has quickly built a solid reputation.
Today, considered one of the best young universities in the world. We collaborate within WUN and YERUN. UM is the only Dutch university in the Worldwide Universities Network (WUN), which consists of 18 research universities on six continents. As one of the top young universities in the world, UM is also one of the 18 founding members of the Young European Research Universities Network (YERUN).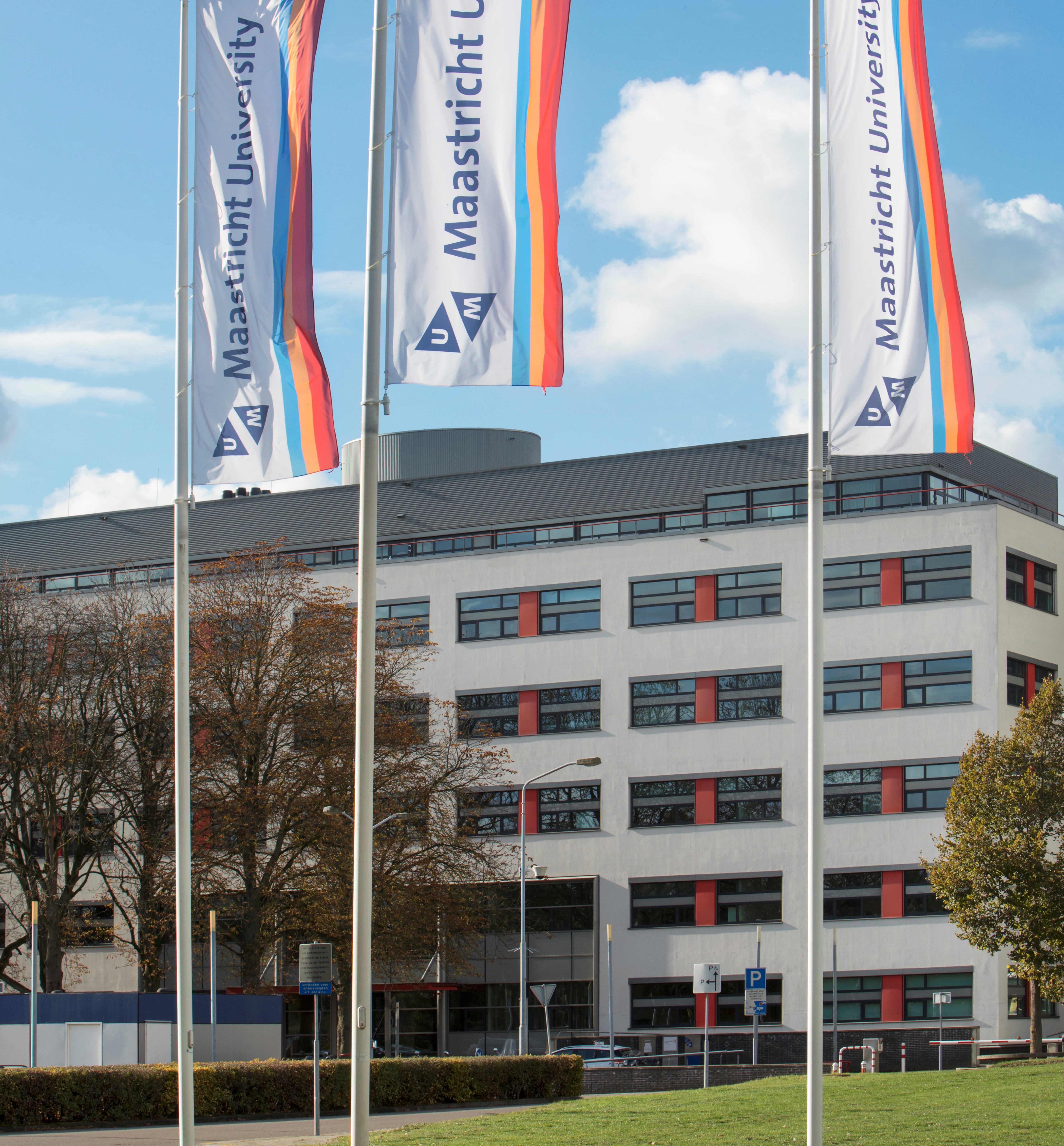 The Faculty of Health, Medicine and Life Science (FHML) and MUMC+
Connecting research, education and healthcare. From fundamental research to creating value in healthcare.
FHML stands for innovative research and education, and we pride ourselves on rapidly incorporating the latest developments and insights, and methods into our programmes. We also believe strongly in multidisciplinarity, looking at each topic from different angles and ensuring that the different specialists always work in close collaboration. More, FHML is always looking beyond borders. International healthcare is high on our agenda, and our work regularly transcends national boundaries, both in research and in education. FHML works in close cooperation with Maastricht UMC+ (MUMC+).
In 2008, FHML and the academic hospital Maastricht (AzM) merged into the eight academic medical centre of the Netherlands: Maastricht University Medical Centre (MUMC+). MUMC+ is the first academic medical centre combining the functions of academic and regional hospital. FHML has over 3000 staff and annually educates more than 5100 students. The goals and ambitions of Maastricht UMC+ are laid out in the strategic plan for 2025 'Healthy Living'.
Maastricht UMC+ highlights the added value that comes from connecting its core tasks of healthcare, research, education and training, and valorization.
In committing ourselves to forging ever-closer ties between these tasks, we are taking a broad, integrated approach. This has led to a portfolio of strategic themes in which Maastricht UMC+ excels both nationally and internationally.
Fast facts about FHML
Home to over 5,100 students and 3,000 staff, of which 30% comes from abroad   
4 bachelor's programmes and 12 master's programmes 
6 Research Schools, 2 Institutes and 42 research departments 
Part of Maastricht University Medical Centre (MUMC+) 
Large international partner network 
About Maastricht
Student city with an International feel
Maastricht is a lively and friendly student city. Some 20% of the population consists of students. Maastricht lies at the southernmost tip of the Netherlands, in the very heart of Europe. In just a few hours' time, you can be in Brussels, Amsterdam, Paris or London, and several airports are within an hour's drive.
Known as the birthplace of the European Union, Maastricht is an international city, welcoming people from a wide range of cultures and backgrounds. Combine this with the more than 6,500 international students and you will see why the city has a truly international feel. Maastricht is a haven for students and academics, researchers and scientists, expatriates and artists. Founded by the Romans, Maastricht is one of the oldest and most beautiful cities in the Netherlands. Although the city embraces innovative science, technology and art, it has been able to hang on to its fascinating past.
From cinemas, theatres and hundreds of cafes, bars and restaurants to a brand new sports centre and state-of-the-art study facilities at the Tapijn site – Maastricht is a living city with a historic centre. Visit Life@UM and/or the information portal for international students Mymaastricht.nl.