Research institutes
Maastricht European Centre on Privacy and Cybersecurity
Living in a global society driven by digital information has profoundly transformed the way personal data is collected, accessed, used, and transferred. Businesses, public authorities, and individuals transfer vast amounts of personal data across borders on a daily basis. Whilst a digital world brings enormous economic benefits, it also creates new vulnerabilities. Cyberspace is prone to malicious activities and the misuse of personal data. The delicate balance between privacy and security is an important issue within the scope on law enforcement in cyberspace. To tackle such challenges, the Faculty of Law at Maastricht University (UM) established the European Centre on Privacy and Cybersecurity (ECPC).
Fast facts
Interdisciplinary cooperation with UM faculties, Brightlands Smart Services Campus and others
Focus on accountability and an ethical approach to Privacy
International network of public- and private sector experts
Education and training closely intertwined with research
Professional Master on Privacy and Cybersecurity
Upcoming training courses and events
Research
The European Centre on Privacy and Cybersecurity offers a platform for research focused on legal issues related to personal data protection and cybersecurity. ECPC will have a strong European and international outlook, and will conduct education and training closely intertwined with the Centre's research. The centre will bring together an interdisciplinary group of researchers active in areas of fundamental rights, data privacy, transparency and confidentiality, IT, data security, and more.
 
Training and education
A growing number of certified professionals are required to deal with new regulations and on-going developments in the privacy and cybersecurity market. In order to meet this global demand, ECPC offers a complete track of regular practice-oriented training courses, online modules, conferences and seminars. Depending on their needs, professionals can create their own learning path in order to become a certified data protection professional or continue and obtain a professional diploma. A professional master programme will prepare the managers of today for the challenges of tomorrow – start 2020.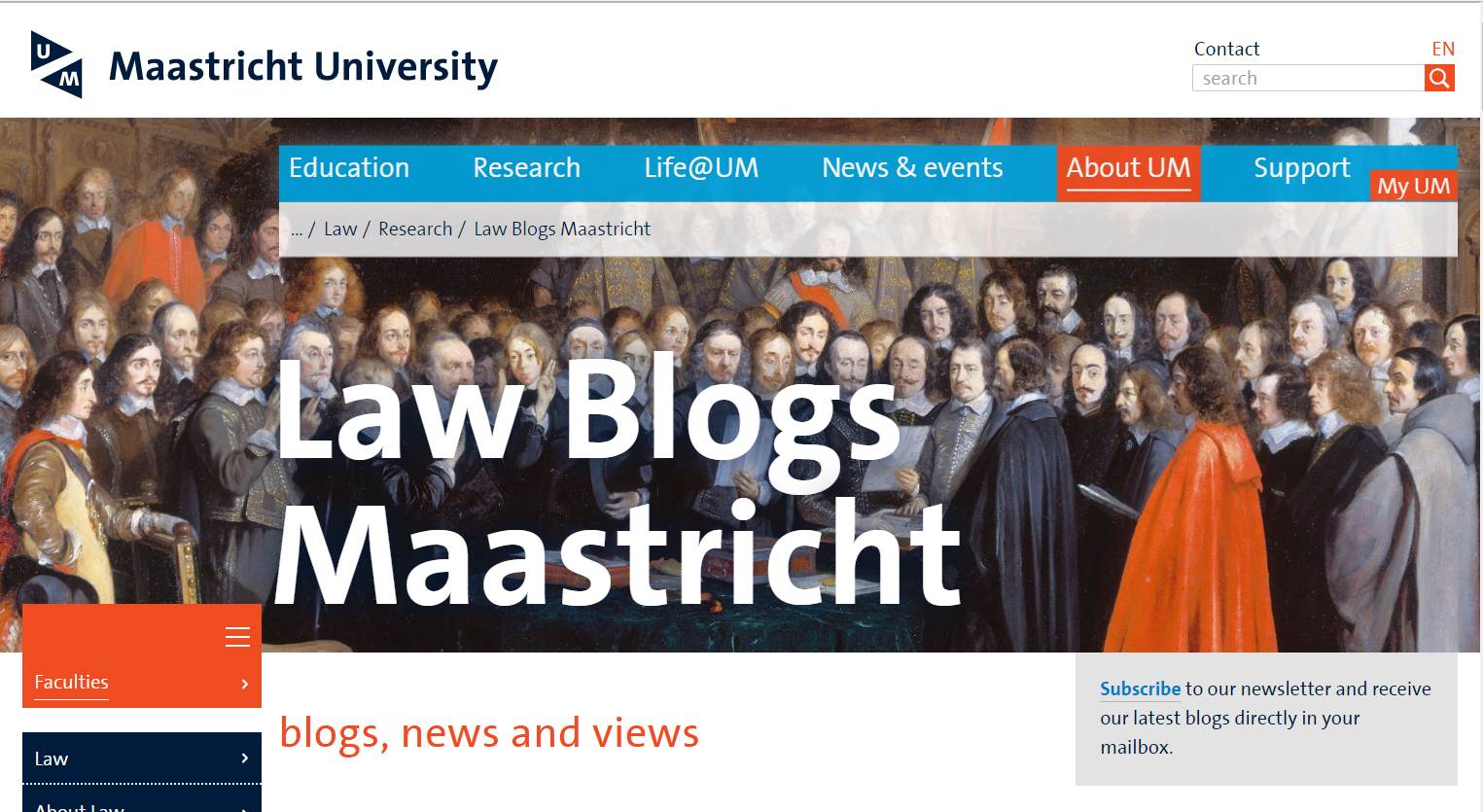 Law Blogs Maastricht
Would you like to know more about our research? Visit Law Blogs Maastricht and find more information about the Faculty of Law's research output.