Humanitarian Action Programme
The rise of technology has transformed humanitarian action. While new technological tools facilitate humanitarian work by bringing increased efficiency and lowered costs, they also generate novel risks regarding the protection of the affected populations. This includes the protection of their personal data, which is vital to safeguard their dignity, integrity and security. This dynamic has attracted increasing attention to the way in which humanitarian organizations are 'digitalizing' and handling personal data in vulnerable contexts. New information about data breaches, data losses and data exploitation increasingly make the case that, in a digitalized world, humanitarian practitioners need to learn how to navigate these risks.
The Humanitarian Action Programme (HAP) aims at meeting this challenge and prepare humanitarian practitioners to better understand, prepare for and react to the systemic changes that digitalization is bringing to the humanitarian sector, and beyond.
The ICRC and the European Centre on Privacy and Cybersecurity of the Maastricht University have partnered to develop this specialized learning track, aimed at humanitarian practitioners, volunteers and experts.
Programme Directors:
Cosimo Monda, Director of ECPC
Massimo Marelli, Head of Data Protection Office and Head of Delegation for Cyberspace (a.i.) at ICRC; Member of the Data Protection Commission at CERN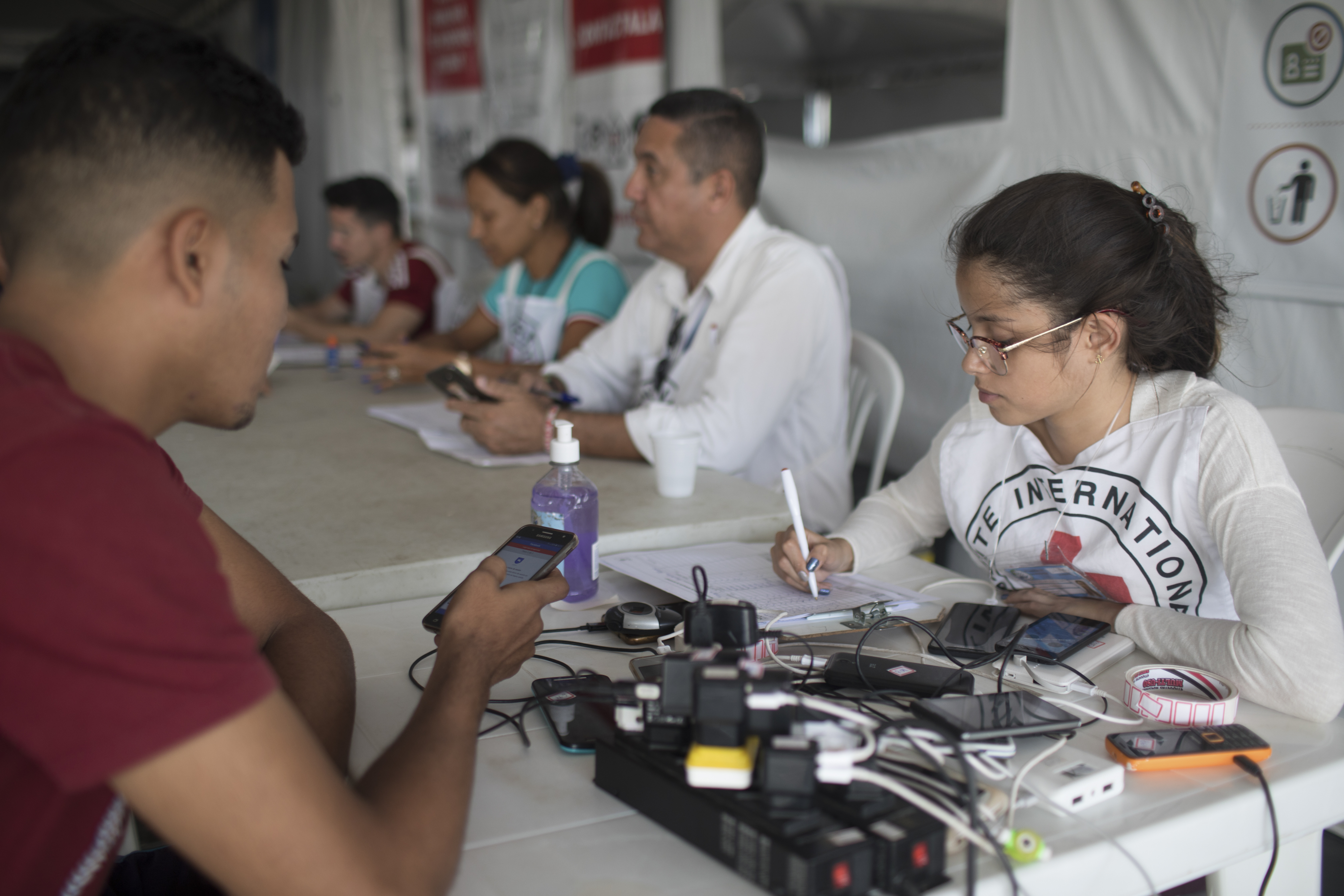 Roraima State. A Venezuelan migrant uses the ICRC's services to get in touch with his family. Photographer: MORIYAMA, Victor © ICRC
Cybersecurity, digital privacy, and data protection, governed by increasingly stringent rules, are becoming core concerns of professionals in the humanitarian sector.
 Contact us for more information about the programme.