Research institutes
Toxicogenomics
At the Department of Toxicogenomics (TGX), a multidisciplinary team of (cell) biologists, chemists, geneticists, toxicologists and bioinformaticians is working in close collaboration to establish the biological impact of exposures to potentially toxic compounds and to develop safe therapeutic strategies for genetic and non-genetic diseases. The rapid development of omics-technologies, has enabled us to establish responses on different molecular levels with higher sensitivity than most classical effect markers, and providing information on the involved molecular mechanisms of action. As such, toxicogenomics research combines toxicology with genomics approaches, and in particular next generation sequencing, in order to obtain more accurate understanding of toxicological processes and related disease mechanisms in order to maintain, restore or improve normal function. The application of these innovative omics-technologies in in vitro investigations of human, (patient-derived) cell models, in human population studies and in human health risk analysis can be regarded as the central research paradigm of our department.
Fast facts
Focuses on more accurate understanding of toxicological processes
Led by prof. dr. T. de Kok
Our vision
TGX applies innovative -omics technologies, cellular models, and bioinformatics tools to characterize, prevent and treat complex human diseases and improve environmental safety.
Our mission
TGX is leading in international networks that develop and apply innovative -omics technologies, cellular models, and bioinformatics tools to unravel the toxicological and molecular basis of cancer, neurodegenerative, mitochondrial, and muscular diseases. TGX works on (personalized) prevention and treatment strategies, using nutrition, supplements, drugs, gene correction, and stem cell approaches to improve human health and environmental safety and reduce animal experiments.
Our network
The department has strong collaborations both on the national level, and on the international level in the context of numerous EU and non-EU projects. Within Maastricht University there is a long history of collaboration with various clinical departments in the Maastricht University Medical Centre (MUMC+). The Department of Toxicogenomics is part of the GROW School for Oncology and Reproduction and the MHeNs School for Mental Health and Neuroscience and involved in the Maastricht Centre for Systems Biology (MaCSBio).
News
Last Wednesday and Thursday, an international independent External Review Committee has visited CAPHRI.  We are looking back at a positive site visit with a few preliminary key messages, which we would like to share.

Caroline Bouvier wanted to be an illustrator, but ended up in chemistry. She managed to combine both of her passions in her research - creating molecular fingerprints of some of the world's most valued paintings, including old master art from 15th to 17th centuries. As of October, Caroline is one of...

For 40 years already, Annemie Mordant has been convinced that academic and support staff are stronger together. Until her retirement, as the head of MEMIC (the centre for research data management), she dedicated herself to optimally facilitating collaboration between academic and support staff. "We...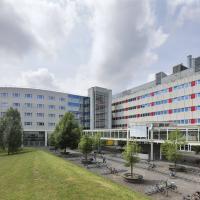 +31 43 3881845
secretariaat-tgx@maastrichtuniversity.nl