Research institutes
Centre for Gender and Diversity
The Centre for Gender and Diversity (CGD) is a research platform at Maastricht University's Faculty of Arts and Social Sciences. The CGD's mission is to connect researchers in the fields of gender and diversity studies, to facilitate networking with societal partners, and to enhance public-facing scholarship.
Our members broadly focus on studying mechanisms of inclusion and exclusion from an intersectional perspective. The research we conduct concerns the making of cultural and social differences in cases of embodied experience, art, language, law, institutions, science and technology, and is grounded in feminist and intersectional approaches to critical analysis. We aim to use our research as a vector of change - to not only describe and explain social issues but to engage stakeholders and intervene for the sake of social justice.
History and Ambition
Founded in September 1998, the CGD has a nearly 25-year tradition of creating synergy between the Three As: Academic Research, Art, and Activism. Our research projects are interdisciplinary, embedded, and conduct knowledge creation with the participation of partners. CGD scholarship charts the symbolic systems of the arts, cultural production, and language use. It maps and transforms the interactions of schemata for masculinity and femininity with social difference categories of race, class, age, ability, sexuality, religion, residency status, as well as multitude emerging factors that influence personhood/subject positions. The overarching CGD intellectual mission is the historical and contemporary study of the complex interactions between these intersecting vectors of power differentials, in the tradition of feminist theories and methods of intersectionality.
In our research on a wide variety of minoritised subjects we do not lose sight of how intersectional approaches have been developed primarily by Black and of color feminists to account for multiple forms of oppression. In an interdisciplinary fashion, we seek to contribute to the development of intersectionality by combining empirical and sociological data and philosophies of embodiment with a humanities approach to the study of the arts: including literature, life-writing, performance, visual culture, digital culture, heritage, and cultural institutions.
Our theoretical ambition is to reassess the humanism at the core of intersectionality. We do so through the key question we ask of these art forms interfacing with society: what composes the Human? Here, there, now, and then? This brings our scholarship to debates in science (technicity), ethics of medicine and care (personhood), to the exigencies of enslavement (coloniality), and to the realm of nature (animality). Hence, we also contribute to Critical Life Studies that grapples with the multiple 'turns' (e.g. new materialism, Anthropocene, affective) and multiplying field 'studies' (trans, queer, critical race, postcolonial, animal, age, disability) in critical theory that interrogate the ontological hold of the Human in the face of global crises of climate and social justice.
25th Anniversary
Dear CGD members and invited guests,
We heartily invite you to the 25th Anniversary Symposium of the Centre for Gender and Diversity! 
In recognition of reaching this institutional milestone, the theme of this jubilee symposium is Intergenerational Feminisms.
We are delighted to welcome you to our faculty in Maastricht over 21-22 September 2023 for an evening reception followed by a full day of knowledge sharing, panel discussions, and celebration. The full program will be posted online closer to the date, but already confirmed speakers include Iris van der Tuin, Payal Arora, Caroline Bassett, Looi van Kessel, Setarah Noorani, Garjan Sterk, Mineke Bosch, and Maaike Meijer. 
Please find the invitation on the right side, and share it with your networks. We welcome any past, present, or future CGD member and collaborator, and those who want to join a dialogue on intergenerational feminisms. 
At the bottom of the invitation you will find a registration link. Please indicate which events you will be able to attend so that we can make the necessary arrangements. Space is limited, so we ask you to also notify us if you have to change your plans.
Latest News
The Centre for Gender and Diversity hosted a symposium with lectures and film screenings from four Ukrainian queer artists, researchers and filmmakers.

The Belgian adoption system is in need of more transparency. Maastricht University's Centre for Gender and Diversity and the Belgian 'Afstammingscentrum' (research centre of filiation) work together to give a greater voice to adoptees, donor-conceived people and metis of the former Belgian colonies.

Starting on 1 February, the Centre for Gender and Diversity (CGD) is happy to welcome a new student assistant.
More news items
On Wednesday 2 November 2022, the Centre for Gender and Diversity hosted a workshop and a lecture by the medical anthropologist Prof. Nolwazi Mkhwanazi of the University of Pretoria.

On Wednesday 21 September 2022 some twenty-five people gathered together at the welcome (back) party, hosted by the new director of the CGD, Eliza Steinbock Associate Professor of Gender and Diversity.

On October 20, 2022 the Centre for Gender and Diversity (CGD) and the Maastricht Centre for Arts and Culture, Conservation and Heritage (MACCH) jointly hosted an event on Diversity and Inclusion Research in Dutch Collections and Museums.
Quick links

CGD participation in The Netherlands Research School for Gender Studies
The CGD at Maastricht University is proud to be a participating partner in The Netherlands Research School for Gender Studies (NOG). Director of the CGD, Eliza Steinbock, serves on the board, and CGD member Faisal Hamadah serves on the Curriculum Committee.
Read the whole item

Organising events
Are you a interested in organizing an event related to Gender and Diversity but lacking the funds to do so?
Read how we can be of help

A Brief History of the Centre for Gender and Diversity
Looking Back at 25 years of Feminist Leadership in the University
Read more
Upcoming events
Joint event Centre for Gender and Diversity and Diversity and Inclusivity Office

Queer, Trans, Sexual Archives is a Summer school programme by the Netherlands Research School of Gender Studies

25th Anniversary Symposium of the Centre for Gender and Diversity
Logo design: Sinine Nakhle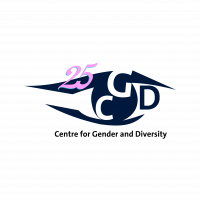 Centre for Gender and Diversity
Faculty of Arts and Social Sciences
+ 31 43 388 2679
cgd-fasos@maastrichtuniversity.nl