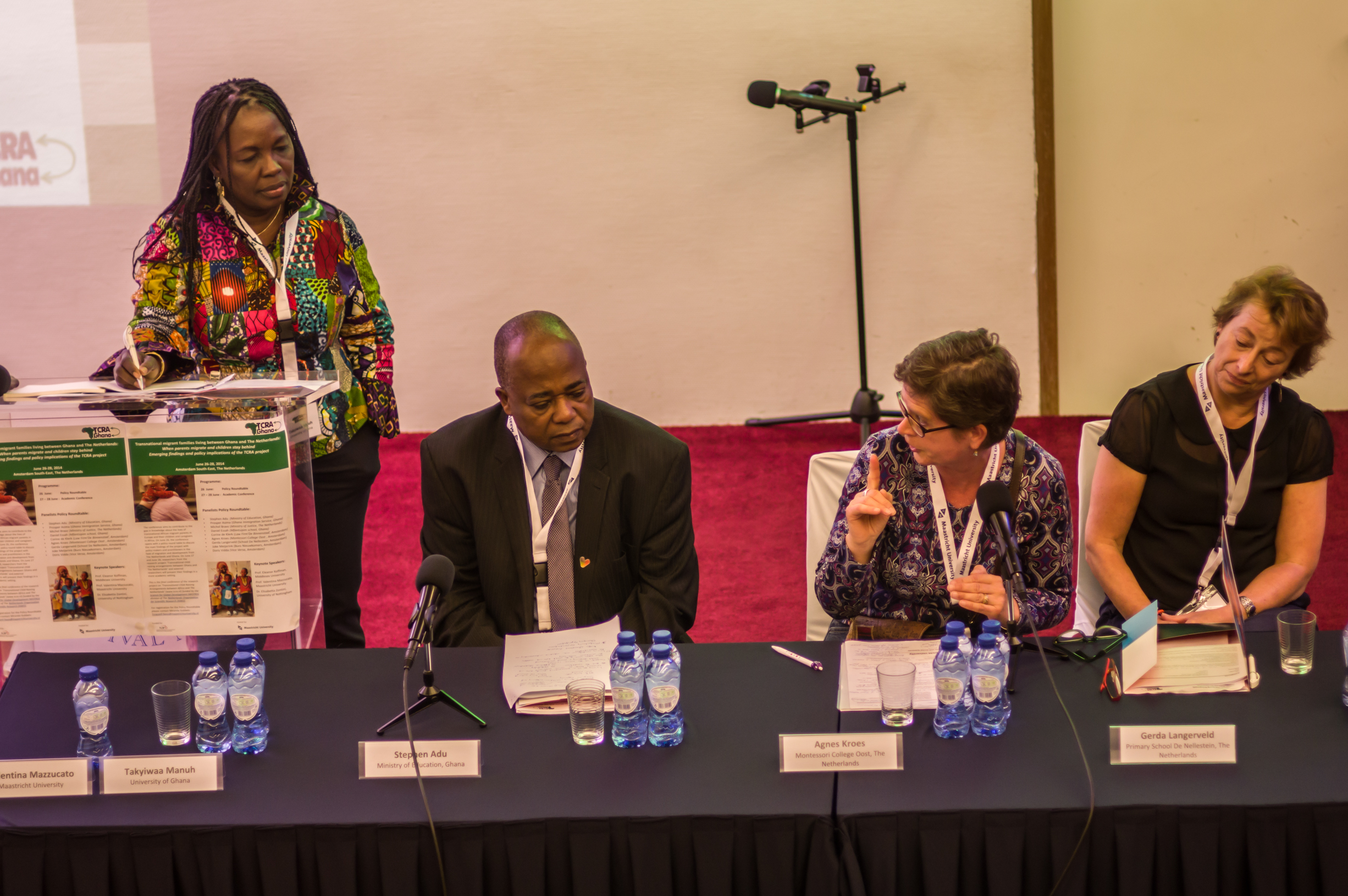 Upcoming Events
Dismantling energy colonialism: Towards a just transition in North Africa
Speaker: Hamza Hamouchene
When: Wednesday 27 September 2023, 15:30 - 17:00
Where: Spiegelzaal, Grote Gracht 80-82
Abstract:
Human-made climate change is already a reality in North Africa, undermining the ecological and socioeconomic basis of life in the region. Addressing this global climate crisis requires a rapid and drastic reduction of greenhouse-gas emissions, but if a transition towards renewable energies has become inevitable, justice has not. Mainstream coverage of the North African region represents it as an Eldorado of renewable energy not only capable of satisfying its own energy needs but also able to export huge surpluses to Europe. This paper will challenge this deceptive narrative that obfuscates questions of ownership and sovereignty and that masks ongoing global relations of neo-colonial domination that facilitate the plunder of resources, the privatisation of commons and the dispossession of communities, consolidating thus undemocratic and exclusionary ways of governing the transition. Several examples from the region show how energy colonialism is reproduced even in transitions to renewable energy in the form of green colonialism or green grabbing. From mega-solar projects in Morocco to wind farms in occupied Western Sahara and from the push to privatise renewable energy for export in Tunisia to the green hydrogen hype in the region, passing by the expansion of fossil fuel projects in Algeria and Egypt in the name of ending the EU's reliance on Russian gas, the same relations of extraction and same practices of enclosure/grabbing are maintained. A just transition in North Africa must challenge the extension of these (neo)colonial dynamics of plunder and dispossession as well as the dehumanisation of the other through the creation of new/green sacrifice zones.
Bio:
Dr Hamza Hamouchene is a London-based Algerian researcher-activist, commentator and a founding member of Algeria Solidarity Campaign (ASC), Environmental Justice North Africa (EJNA) and the North African Food Sovereignty Network (Siyada). He is currently the Arab region Programme Coordinator at the Transnational Institute (TNI). His work is focused on issues of extractivism, resources, land and food sovereignty as well as climate, environmental, and energy justice in the Arab region. He is the author/editor of four books: "Old Wells and the new colonialism: the challenges of climate change and a just transition in North Africa" (2022), "The Arab Uprisings: A decade of struggles" (2022), "The Struggle for Energy Democracy in the Maghreb" (2017) and The Coming Revolution to North Africa: The Struggle for Climate Justice (2015). He also contributed chapters to various books including "The Oxford Handbook of Economic Imperialism" (2022), "The Routledge Essential Guide to Critical Development Studies" (2021), "Fanon Today: Reason and Revolt of the Wretched of the Earth" (2021), "A Region in Revolt: Mapping the Recent Uprisings in North Africa and West Asia" (2020), "The Palgrave Encyclopaedia of Imperialism and Anti-Imperialism" (2016) and "Voices of Liberation: Frantz Fanon" (2014). His other writings have appeared in Africa Is A Country, the Guardian, Middle East Eye, Counterpunch, New Internationalist, Jadaliyya, openDemocracy, ROAR magazine, Pambazuka, Nawaat, El Watan and the Huffington Post.
Upcoming Colloquia 2023/2024
 
| | | |
| --- | --- | --- |
| Title | Speaker | Date |
| Writing Global Histories of the European Periphery | Dr. Ferenc Laczo and Dr.Brigitte le Normand | 29 November 2023 |
| Joint colloquium with MUSTS and AMC |   | 17 January 2024 |
| Environmental concerns and Sustainability |   | 7 February 2024 |
| Methodologies: Oral History |   | 13 March 2024 |
| Marginalised communities and social justice |   | 17 April |
| Knowledge and cultural problems |   | 22 May 2024 |
Past events
Research Colloquia 2023
 
| Title | Speaker | Date: |
| --- | --- | --- |
| Africa's second Struggle for Freedom: What's decolonization got to do with it? | Prof. Olufemi Taiwo (Africana Studies and Research Center, Cornell University) | 6 September 2023 |
| Strange(r) Families - Contesting the "Family" and the "Nation"in Migration Law | Saskia Bonjour | 24 May 2023 |
| Beyond the Boomerang: understanding NGO Advocacy in International Politics | Chris Pallas and Elizabeth Bloodgood | 22 March 2023 |
|   |   |   |
Research Colloquia 2022
Title
Speaker
Date:
Book launch: (Re)mapping Migration and Education: Centering Methods and Methodologies
Cathryn Magno and Anna Becker
30 November 2022
The politics of care: Making and unmaking families in South Africa
Nolwazi Mkhwanazi
2 November 2022
Defending democracy: How can civil society organisations succesfully resist repressive laws?
Nic Cheeseman
30 September 2022
Book discussion "World Literature in an Age of Geopolitics"
Theo d'Haen
8 June 2022
Refugees and Migrants (In)Visibility: The Case of the Balkans
Boris Ružić
18 May 2022
STS and Transnational Methods, Perspectives and Topics.
Joint Colloquium Globalisation, Transnationalism and Development (GTD) and Maastricht University Science, Technology and Society Studies (MUSTS)
Lauren Wagner, Sarah Anschutz, Ragna Zeiss and Waqar Zaidi
20 April 2022
Journalism and Human Rights under Attack
Rachel Pulfer
16 March 2022
From multi-sited ethnography to ethnography of refracted publics: on far right resonances in Brazil
Laeticia Cesarino
9 February 2022
Labour dynamics in the mining industry. A comparative analysis of the Congolese and Zambian copperbelts
Benjamin Rubbers
12 January 2022
 
 
 
Research Colloquia 2021
Title

Speaker
Date:
The Battle for Remittances: (Digital) Financial Inclusion and Market Construction in Senegal and Ghana
Vincent Guermond
24 November 2021
Transnational Families Belgium and Thailand
Asuncion Fresnoza-Flot
27 October 2021
Offshore finance: How capital rules the world
Rodrigo Fernandez
22 September 2021
How climate change travels to sub-Saharan Africa: The anthropology of forecasting, future-making and anticipation in humanitarianism
Sara de Wit
19 May 2021
Joint event GTD and Centre for Gender and Diversity:
Mother Metropole. Transnational adoptions of Rwandan minors in postcolonial Belgium
In Search of Humanity: Adoption and the Question Who We Are


Chiara Candaele
Sophie Withaeckx

 

21 April 2021

The political economy of (in)coherence: Development narratives, Anxious practitioners, and Asian emerging donors
Jamie Doucette
17 March 2021
Life skills and Financial education among children and young people in about 108 different countries around the world
Rediet Abiy
13 January 2021
 
 
 
Research Colloquia 2020
| Title | Speaker | Date: |
| --- | --- | --- |
| Social Position and Migrant Social Capital in International Migration from Africa to Europe | Sorana Toma | 2 December 2020 |
| Book presentation: The Big Gamble: The Migration of Eritreans to Europe | Milena Belloni | 4 November 2020 |
| In China's Wake: How the commodity boom transformed development strategies in the global south | Nick Jepson | 30 September 2020 |
| The Political Economy of externally Financing Social Policy in Developing Countries | Andrew M. Fischer | 5 February 2020 |
| Bottom UP: Promoting a sustainable cotton & garment value chain from Ethiopian cotton to European consumers. Can we prevent a race to the bottom? | Stijn van Geel | 8 January 2020 |
Research Colloquia 2019
| Title | Speaker | Date |
| --- | --- | --- |
| Ontology of the Gene and the Politics of Genetic Modification | Esha Shah | 4 December 2019 |
| Dissonance and synergy between global children's rights norms and local discourses about the transition from childhood to adulthood in Ghana | Afua Twum Danso Imoh | 20 November 2020 |
| Why do origin states fend for the rights of their low-skilled labour migrants? Evidence from the Philippines | Evelyin Ersanilli | 23 October 2019 |
| The great pushback? Southern sustainability initiatives for sustainable agriculture | Verena Bitzer | 25 September 2019 |
| How to ignite change - and how not to overpromise | Jeroen van Erp | 12 June 2019 |
| Women in the developmental state: Factory employment and political participation in Ethiopia | Lovise Aalen | 13 March 2019 |
| Between rootedness and rootlessness: Liberia, Migration and Dual Citizenship | Robtel Neajai Pailey | 6 February 2019 |
| Agriculture as Financial Asset: Global Money and the Making of Institutional Landscapes | Stefan Ouma | 9 January 2019 |
Research Colloquia 2018
| Title | Speaker | Date |
| --- | --- | --- |
| Comparing Sending States' Social Protection Infrastructure for Nationals Abroad: An Analysis of Diaspora Institutions and Consular Services | Jean-Michel Lafleur | 5 December 2018 |
| Finding Ways through Eurospace: West African Movers Re-Viewing Europe from the Inside | Joris Schapendonk | 21 November 2018 |
| Heineken in Africa. A Multinational Unleashed  | Olivier van Beemen | 17 October 2018 |
| The 'Southernisation"of development: Are DAC donors moving South? | Emma Mawdsley | 26 September 2018 |
| Working with international business for the SDG's: how well does that work? | Joost Oorthuizen | 18 April 2018 |
| Modernisation through a national prism: Legibility, development, and the public good in China's global vision | Ruben Gonzalez | 14 March 2018 |
| Evaluating migration policy effects and effectiveness  | Mathias Czaika | 21 February 2018 |
| The Coming of Age of small-scale, voluntary development organisation | Sara Kinsbergen | 24 January 2018 |
Research Colloquia 2017
| Title | Speaker | Date |
| --- | --- | --- |
| Facing the obligation to belong: transnational engagement and construction of identities among Ecuadorian migrants' children in Spain and Italy | Simone Castellani, | 6 December 2017 |
| Can't Wait to Learn - An innovative education programme | Ana Rodriguez, War Child | 8 November 2017 |
| The Authority of Peer Reviews among States in the Global Governance of Corruption | Hortense Jongen | 11 october 2017 |
| Can the subaltern file claims? The World Bank Inspection Panel and subaltern articulation | Aram Ziai, University of Kassel | 13 September 2017 |
| Image Wars in Past and Present. Religious Matters in Pluralist Settings | Birgit Meyer, University of Utrecht | 24 May 2017 |
| Labour regime transformation in Myanmar: Constitutive processes of contestation | Dennis Arnold | 5 April 2017 |
| Education for All, the North/South dilemma and decolonizing the minds | Clara Carvalho, Center of International Studies (CEI-IUL) | 8 March 2017 |
| Theorising Islamic feminism | Lana Sirri | 25 January 2017 |
GTD Research Retreat August 2017: Embody your research
From Thursday 24 August to Saturday 26 August 2017 the Globalisation, Transnationalism and Development (GTD) research group went on a research retreat in Epen, the Netherlands. During the retreat, the researchers speed-dated, embodied their research during a performance, and engaged in knowledge sharing sessions and a book club. For an impression take a look at these pictures.
Research Colloquia 2016
| Title | Speaker | Date |
| --- | --- | --- |
| Decent work for women in global horticulture value chains; the case of the flower industry in East Africa | Caroline Wildeman HIVos International | 7 December 2016 |
| The role of formal and informal informal information in migrant decision making | Djamila Schans, WODC | 23 November 2016 |
| Financialisation and Development | Emma Mawdsley, University of Cambridge | 27 September 2016 |
| Retooling theory | Jan Nederveen Pieterse, University of California | 14 September 2016 |
| Indigenous Masculinities in Berber Morocco: Colonial Violence and Postcolonial Recuperations | Paul Silverstein, Reed College | 1 June 2016 |
| A living fence: Inequality and the mobility of people, things, and money across the Haiti-Dominican Republic border | Erin B. Taylor, University of Lisbon | 11 May 2016 |
| The Humanitarian Narrative in context | Johannes Paulmann, University of Mainz | 13 April 2016 |
| Where disaster meets conflict | Dorothea Hilhorst, Erasmus University Rotterdam | 16 March 2017 |
| Critical Transformations and Global Development  | Jeffrey Henderson, University of Bristol | 17 February 2016 |
Symposium New Perspectives on Transnational Living
October 19, 2016, Maastricht University
Chaired by Dr. Ozge Bilgili (UNU-MERIT) and Dr. Karlijn Haagsman (FASoS), the event was organised jointly by the IMISCOE standing committee on Interaction of Migrant Integration and Transnationalism (IMITE) and the Maastricht Centre for Citizenship, Migration and Development (MACIMIDE). This symposium brought together senior researchers who gave presentations based on draft papers from original research. Keynote lectures were given by Jørgen Carling, Research Professor at the Peace Research Institute Oslo (PRIO) and Prof. dr. Godfried Engbersen from Erasmus University Rotterdam, Netherlands. We invited abstracts for conceptual and/or empirical papers that related to one or both of the following two themes:
Transnational practices versus transnational living — For several decades, the empirical study of transnationalism has concentrated on specific transnational practices, such as remittance-sending, communication, transnational entrepreneurship or transnational political activism. In an effort to reinvigorate the theoretical and conceptual development, we wish to revisit the issue of variation in types or degrees of transnationalism. Specifically, we ask whether we can identify forms of transnationalism that go beyond participation in transnational practices to more fundamentally leading lives that span two or more countries. If so, what are the hallmarks of such truly transnational living? And does it undermine the very notion of migration as a change of one's habitual place of residence?
Transnationalism beyond migrants — Transnationalism has conventionally been seen as something that immigrants engage in. However, if we take a step back and use actual practices and ways of life as starting points, we may find that transnationalism involves a greater diversity of people with or without an immigrant background. There is a growing body of research on seasonal migration and transnationalism among native Europeans, for instance, but this is still poorly integrated with the broader migration literature and has yet to provide fundamental challenges to our conceptual frameworks. In what ways can we diversify our study of transnational subjects and thereby reconsider the meanings of transnationalism itself? For a reflection on the symposium click here.
PhD Course New Perspectives on Transnational Living
October 19-21, 2016, Maastricht University
Chaired by Dr. Ozge Bilgili (UNU-MERIT) and Dr. Karlijn Haagsman (FASoS), the event was organised jointly by the IMISCOE standing committee on Interaction of Migrant Integration and Transnationalism (IMITE) and the Maastricht Centre for Citizenship, Migration and Development (MACIMIDE).
The three-day PhD course started with the attendance of the Senior Researchers Symposium on 19 October. The second and third day contained lectures by Prof. dr. Valentina Mazzucato (Maastricht University) and Marta Bivand Erdal (Peace Research Institute Oslo, Norway) on the concepts, theories and methodologies of research on transnationalism. On both days PhD students presented their research in smaller groups under the guidance of a senior researcher and received feedback on their work. And, finally, we included some workshops and a documentary screening. For a reflection on the PhD Course click here.
Workshop 'International Network on Transnational Families' 
July 5-6, 2016, Centre for Population Change, University of St. Andrews
Workshop organisers: Prof. dr. Valentina Mazzucato, Prof. dr. Elspeth Graham, Dr. Karlijn Haagsman & Dr. Tatiana Eremenko
In this two-day workshop members of the international network on transnational families came together to discuss research, joint papers and future collaboration. This workshop was a follow up of the workshop "Migrant Famlies Living Across National and Regional Borders" which took place July 1-3, 2015.
MACIMIDE PHD WORKSHOP 2016: "Ethnography in the city: contemporary challenges"
The Maastricht Centre for Citizenship, Migration and Development (MACIMIDE) organised a workshop on urban ethnography, May 30-31, 2016.
Cities are expected to account for almost all world population growth in the future and the majority of people will soon reside in urban areas. Increasing internal and international migration are important factors contributing to the ethnic, religious, infrastructural and legal complexities present in contemporary cities. This diversity and rapidly changing urban context are important sites and topics for ethnographic research and present challenges to establishing a meaningful ethnographic presence in the lives of busy and sometimes hidden populations. Ethnographic techniques such as 'hanging out' in a remote village in which observation of every-day life is conducted under the village tree and meaningful conversation emerges by happenstance, are unlikely to be suitable for urban inquiry. This workshop aims at offering young researchers a knowledge-sharing platform under the guidance of three senior experts with extensive experience in various urban contexts in the Global North and South.
The workshop was held in Maastricht, The Netherlands
Research Colloquia 2015
Title
Speaker
Date
Migrant, the state, Petty Trade: People, goods, money on the move between West Africa and China
Heidi Østbø Haugen, University of Norway
16 December 2015
The Global War on Terror and Immigrant Organizational Agency: The Case of Pakistani Diaspora Organizations in London, Toronto and New York City
Ali R. Chaudhary, University of Oxford
18 November 2015
In the Name of Development: power, profit and the datafication of the global South
Linnet Taylor, University of Amsterdam
21 October 2015
Interrogating Development Theories through the Rise of the South 
Emma Mawdsley, University of Cambridge
30 September 2015
Union formation among (children of) migrants in Europe: new patterns and determinants?
Helga de Valk, Netherlands Interdisciplinary
Demographic Institute
10 June 2015
Ethnic Enclaves and Transnational Fields
José Luis Molina, University of Barcelona
14 January 2015
 
 
 
Workshop "Migrant Families Living Across National and Regional Borders"
July 1-3, 2015
Workshop organisers: Prof. dr. Valentina Mazzucato & Dr. Karlijn Haagsman
The three-day workshop "Migrant Families Living Across National and Regional Borders" had as its aim to bring together scholars performing quantitative research on trans-local and transnational migrant families to explore future collaboration. In short, we sought to make cross-country comparisons on the effects of migration on families from a multi-disciplinary, quantitative and multi-sited perspective using the various survey data that these researchers have collected.  Such comparisons would enable a greater understanding of the driving forces behind the effects of migration on families by exploring questions such as: what aspects are generalizable across different contexts, and which contextual factors lead to different outcomes? Such a cross-country comparative exercise would be the first of its kind.
Research Colloquia 2014
Title
Speaker
Date
Counter Voices in Connected Authoritarian Africa
Mirjam de Bruijn, University of Leiden
26 November 2014
Follow the Migrant
Joris Schapendonk, University of Nijmegen
8 October 2014
Beyond Relief in the Near East: The Politics and Policies of an American Humanitarian Organisation in the Aftermath of the First World War
Davide Rodogno, Graduate Institute of International
and Development Studies, Geneva
19 September 2014
Transnational Social Protection: Migrants, Strategies and Formal Structures
Basak Bilecen, Bielefeld University
21 May 2014
Transnational Islamic NGOs in Africa: Building Connections through the Charity Chain
Mayke Kaag, African Studies Centre, Leiden
12 February 2014
Immigrants, ethnic minorities and the diversification of urban cultures
Marco Martiniello, University of Liège
15 January 2014
Transnational Child Raising Arrangements between Africa and Europe Conference"
An interdisciplinary conference organised by the Globalisation, Transnationalism and Development Research Program at Maastricht University
De kandelaar in Amsterdam, de Bijlmer, Amsterdam South-East, 26-28 June 2014.
The conference aimed to contribute to the gap in knowledge about the lives of transnational African migrant parents in Europe and their children and caregivers in Africa. On June 26, the conference opened with a policy round table to discuss the main findings of the project with policy makers and practitioners in the field of migration and development from The Netherlands and Ghana. On June 27 and June 28, researchers from the research project 'Transnational child raising arrangements between Ghana and The Netherlands' and external researchers presented their findings in a more academic setting.
This was the final conference of the research project on 'Transnational Child Raising Arrangements between Africa and The Netherlands' (www.tcra.nl) funded by the Science for Global Development (WOTRO) division of The Netherlands Organization for Scientific Research (NWO)
FASoS Programme UM Dies Natalis: Public Lecture by Prof. Peggy Levitt
Maastricht, 10 January 2014
AMC was co-organiser of the Dies lecture: "Migrating People, Migration Culture: Concepts, Methods and Implications for Development", by Prof. Peggy Levitt (Wellesley College and Harvard University) on the occasion of receiving an honorary doctorate from Maastricht University. Read more about this event here.
Research Colloquia 2013
| Title | Speaker | Date |
| --- | --- | --- |
| Between Wish and Reality: Migration Aspirations, Intentions and Realisation | Franck Duvell, University of Oxford | 4 December 2013 |
| Re-thinking the role of remittances in transnational relationships | Jørgen Carling, Peace Research Institute, Oslo | 6 November 2013 |
| New maps of Africa? Contextualising the 'Chinese Model' within Ethiopian and Kenyan paradigms of development | Elsje Fourie, Maastricht University | 9 October 2013 |
| Transnational families and the circulation of care: a framework for the analysis of transnational care practices | Laura Merla, University of Louvain | 11 September 2013 |
| Revisiting migrant transnationalism and the global care chains' | Asuncion Fresnoza-Flot, University of Louvain | 17 March 2013 |
|   |   |   |
TCRAf-Eu Conference on Transnational Families
27-29 March 2013
The conference addresses methodological and substantive gaps in transnational family research by promoting multi-sited, mixed-method and comparative approaches. Invited scholars from different disciplines will present state-of the- art research on transnational families, focusing on children, caregivers and migrant parents located in different parts of the world. The conference is preceded by a PhD workshop in which students will present their work and receive feedback from peers and specialists in the field. The conference opens with a policy roundtable with stakeholders from different European and African countries. This is the final conference of the NORFACE funded 'Transnational Child Raising Arrangements between Africa and Europe (TCRAf-Eu)' project (www.tcra.nl).
Policy Roundtable: Migrant Families Living between Africa and Europe
27 March 2013
We would like to share some of our emerging findings with a broader audience and experts in the field to discuss the possible policy implications our research might have. The research shows how conditions in sending countries are linked to integration outcomes in receiving countries and vice-versa, how integration in receiving countries impacts on development outcomes in sending countries. There are many potential policy relevant issues that are addressed by our project and the policy roundtable is intended to initiate a discussion on issues of migration and families and to brainstorm together how our findings can be brought to a wider public of policy makers, practitioners and the media.
Conference: Transnational Families: Multi-Sited, Mixed-Method and Comparative Research Approaches
28-29 March 2013
Final conference of the "Transnational Child Raising Arrangements between Africa and Europe (TCRAf-Eu)"
Transnational families are a current and widespread phenomenon around the globe. The most common form is where one or both parents migrate and children are left in the origin country to be raised by a caregiver. In some cases such arrangements are the result of stringent migration policies in Europe and elsewhere in the Global North, which make it difficult for families to migrate together. In others, they are the preferred choice of family members especially in societies where child fostering and social parenthood are common practices. An emerging concern in both the academic and policy arenas is in the effects of separation on migrant parents and their children. Yet while multi-sited research approaches are advocated, few studies focus contemporaneously on both origin and receiving country contexts and the role of the caregiver is almost always missing. Furthermore, there are hardly any cross‐country comparative studies. Research on transnational families tends to cluster around two fields of study: qualitative, in-depth transnational migration studies and quantitatively focused family and child psychology studies. These two areas of study have remained largely separate of each other while much stands to be gained by bringing insights from these two areas of study to bare on each other. This conference aims to address such methodological and substantive gaps by promoting multi-sited, mixed-method and comparative approaches in transnational family research. The conference will bring scholars together from diverse disciplines and focus on different parts of the world and will be conducted in such a way for ample discussion around specific themes.
For more information on this project please visit our website: www.tcra.nl