Virtual UM background for Zoom and Teams
A palm beach or kitchen island may not be suitable backgrounds for webinars, online meetings or events. A professional background is often a better option.
Developed for use in Zoom and Microsoft Teams meetings, this virtual UM background is available in three versions: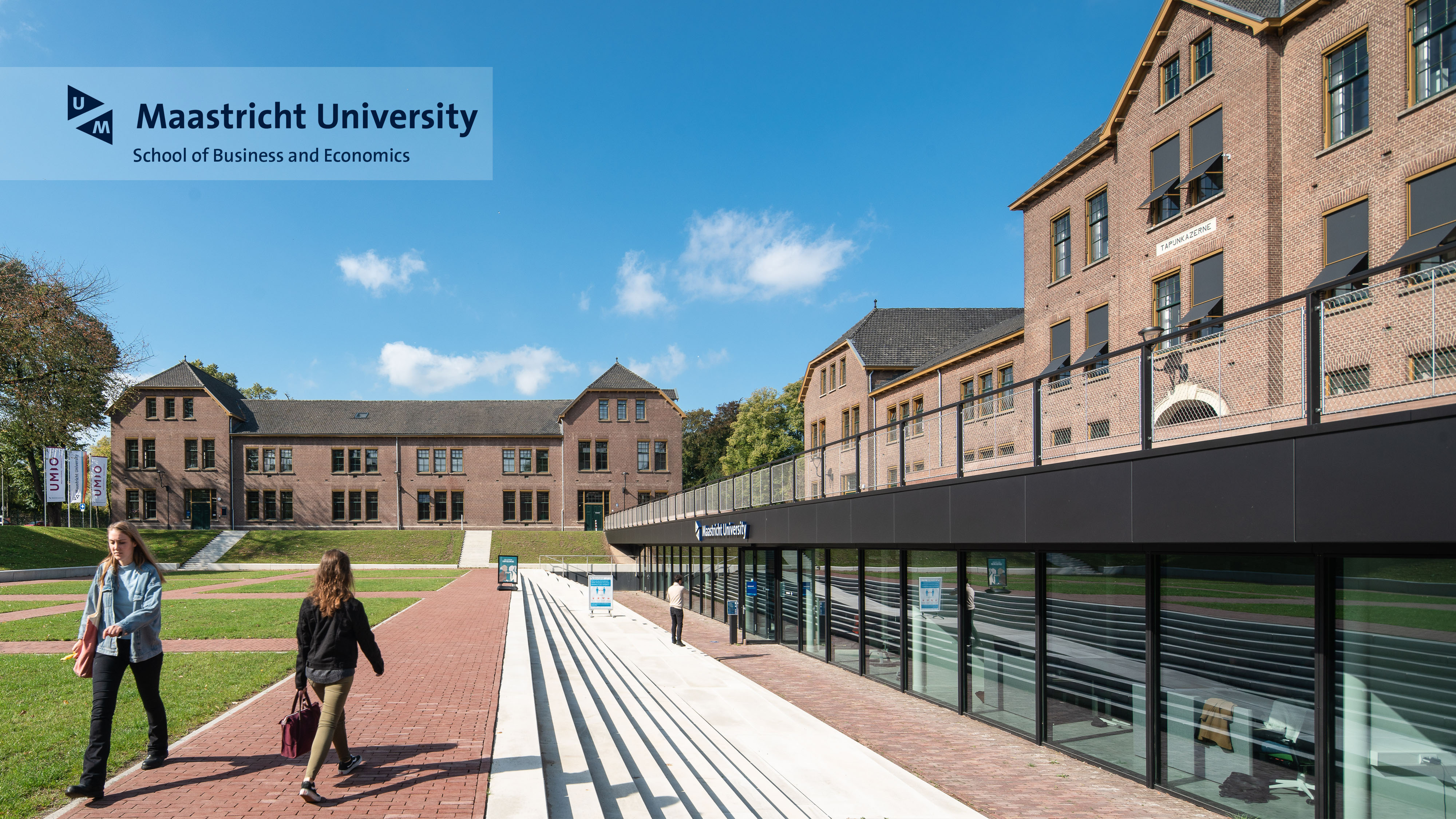 Other backgrounds
Thematic variants are available for Problem-Based Learning (e.g. PBL sessions) and for Maastricht in general.