Research institutes
Neuropsychology and Psychopharmacology
Neuropsychology and Psychopharmacology (NP&PP) is one of the research departments of the Faculty of Psychology and Neuroscience. We perform fundamental and applied behavioural and cognitive neuroscience research on the brain-cognition relationship adopting a lifespan perspective, and assess biological mechanisms that underlie cognitive, affective, and behavioural functions by means of controlled pharmacological interventions.
Fast facts
cooperation between neuropsychology and psychopharmacology
internationally renowned drugs and driving lab
working for pharmaceutical companies and other groups
involved in three master's programmes
led by Dr. Arjan Blokland
Research
Neuropsychology investigates the influence of biological, physiological, cognitive, affective, and psychosocial parameters on healthy development and aging as well as on congenital and acquired brain damage. We focus on cognitive functions and dysfunctions and their behavioural and emotional consequences, emphasising neuropsychological conditions relevant in healthy and pathological development across the lifespan. NP is headed by Sonja Kotz.

The Psychopharmacology unit is mainly focused on the neurochemical basis of various behavioural functions such as memory, attention, psychomotor performance, mood, and addiction. The unit is world leader in on the road testing of medicinal and illicit drugs. PP is headed by Wim Riedel.
Education
NP&PP runs three master's programmes to which members of both sections equally contribute.

Jan Ramaekers
"Our standardised psychomotor and on-the-road driving tests and analyses for measuring (medicinal) drug influences on behaviour have strongly contributed to current guidelines on evaluating drug induced impaired driving as recommended by regulatory authorities such as the Food and Drug Administration (FDA)."
More on Jan Ramaekers

Caroline van Heugten
"The research in the field of clinical neuropsychology has both scientific as well as societal impact as many research products, such as diagnostic tools and treatment protocols which can be directly implemented in daily clinical practice ."
More on Caroline van Heugten

Rob Markus
"Although some nutrients may moderately influence emotional-cognitive performance in certain vulnerable subjects; most claims about food, the brain and behaviour are overstated and could not be scientifically supported."
More on Rob Markus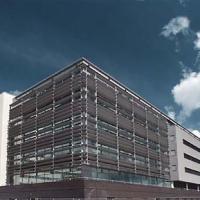 Neuropsychology and Psychopharmacology
+31433884270
a.jeukens@maastrichtuniversity.nl