Research and Collaboration in Crossroads
MHeNs performs research with a mission to speed up societal advancement, to promote and improve health and prevent illness. Not just on our own but together with researchers from diverse disciplines and with interfaculty, regional, national and international cross-connected researchers. In addition, we maintain a close collaboration with patients, their doctors and care providers and specific related interest groups, all of which are equally important. Our ultimate aim is to improve understanding of and care for disorders of the nervous system in the broadest sense, which includes diseases of the sensory pathways and all aspects of mental health.
Our research interests comprise both common disease, such as dementia or stroke, and rarer diseases, for example neurogenetic disorders. We follow a translational agenda by always considering the relevance of new research findings for improved mechanistic understanding, diagnosis and treatment.
We use advanced techniques of neuroscience, genetics, psychology and epidemiology to obtain an integrated understanding of the mechanisms, course and treatments for diseases of the nervous system. Such advanced techniques- which included novel imaging, monitoring and neuromodulation developments - enable us to move forward, and to push boundaries, make new discoveries and introduce innovative solutions.
"With the knowledge acquired today, we can continue to move forward working towards a better future for the patients of today and tomorrow."
Crossroads
Why we collaborate in crossroads
The power of collaboration in this unique research approach lies in coming together at crucial intersections. Where MHeNs researchers (from the five MHeNs research themes) and clinicians from the clinical pillars (MUMC+ Brain and Nerve Centre) meet and work together in interdisciplinary research activities and projects, opening the door to new discoveries. Discoveries for current patients and those of the future. The outcomes of this unique team's research performance will lead to advanced evidence- based insights, innovative decision making, better directions, highly developed innovations, technologies and treatments that can have considerable societal impact.
We believe in the strength and synergy of collaboration at these critical junctures and intersections of research themes and care pathways. In these so-called crossroads (as shown in the in the MHeNs–BNC Matrix) we merge knowledge, join forces and go the extra mile to cross borders.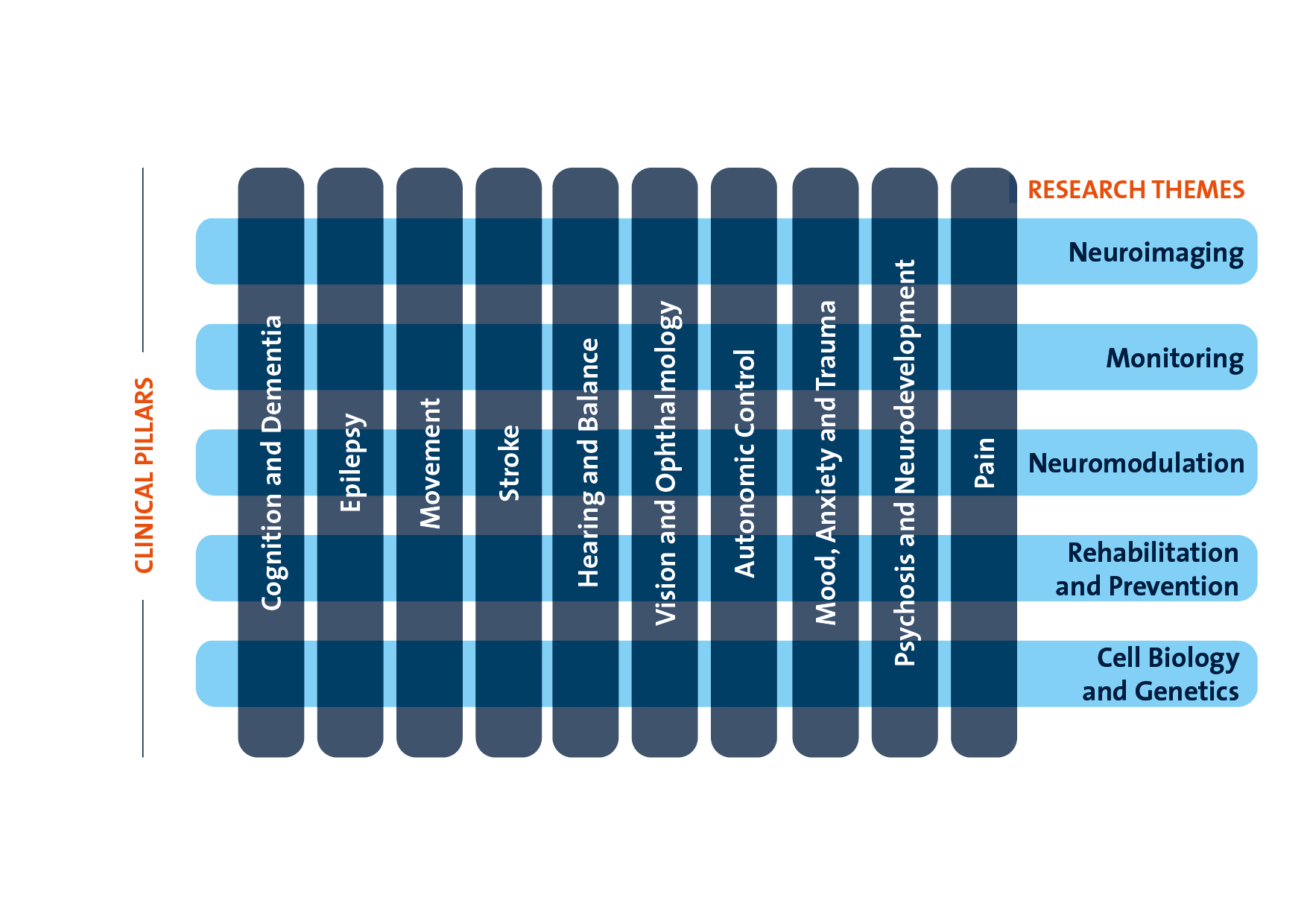 Although the nervous system is complex, we are gaining more and more insights. That is why we carry out passionate research every day.