MCEL Education

The scholars of the Maastricht Centre for European Law offer courses in various bachelor's and master's programmes, within the Faculty of Law, but also for example at the Faculty of Arts and Social Sciences and University College Maastricht.
Moot Court competition training
Courses & seminars
Master thesis projects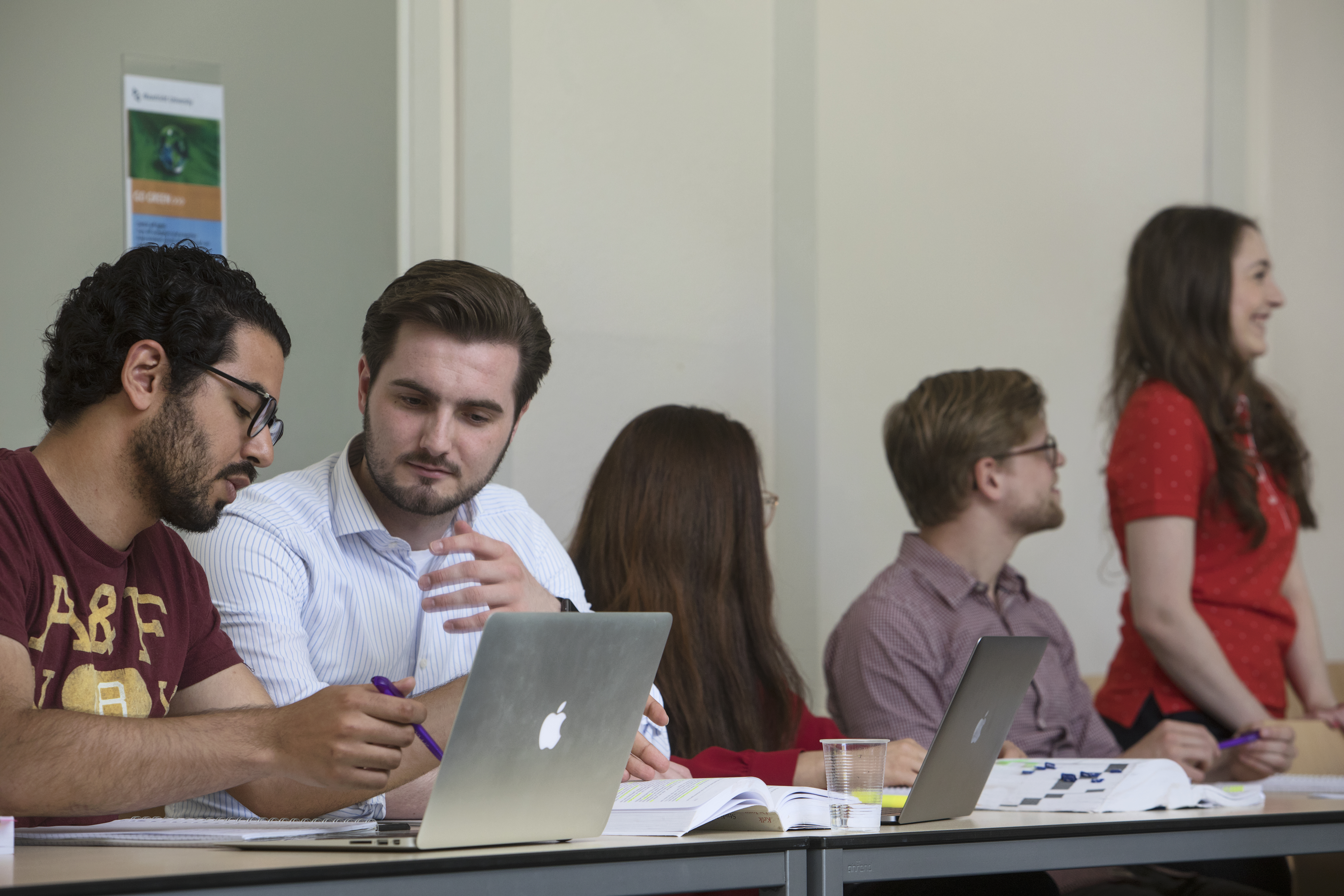 Moot Court competitions
MCEL researchers support student involvement in moot court competitions, regularly coaching the team for the Faculty of Law of Maastricht University team in the European Law Moot Court Competition (ELMC).


For more information and latest news go to the Moot Court Competitions website.
 
Courses & seminars
Offered by the scholars of the Maastricht Centre for European Law at Maastricht University
and the broader research community:
Faculty of Law
Advanced European Law - Master
Comparative Administrative Law
EU Law 1: Foundations - Bachelor
EU law 2: substantive - Bachelor
European Administrative Law
European Competition Law - Master
European Labour Law and Social Security Law  - Master
European Law, Market Integration and Governance  - Master
European Law Moot Court
European Migration law and Citizenship - Master
External relations of the EU - Master
Internationaal en Europees recht - Bachelor
International and European law - Bachelor
Law and Art - Bachelor
Legal writing and legal English - Bachelor
Moot court training
Skills (ELS-ELT)

European Studies, Faculty of Arts and Social Sciences
Ordering Europe: a New Autonomous Legal Order (institutional law) - Bachelor
European Law (substantive law) - Bachelor
Hasselt
Internationaal en Europees recht  - Bachelor
European institutional law - Bachelor
European substantive law  - Bachelor
Venlo
Scientific and Regulatory Environment of Health Foods - Master
Interdisciplinary: Marble students
Innovation, trade and uncertain risks - An interdisciplinary law – social sciences research experience