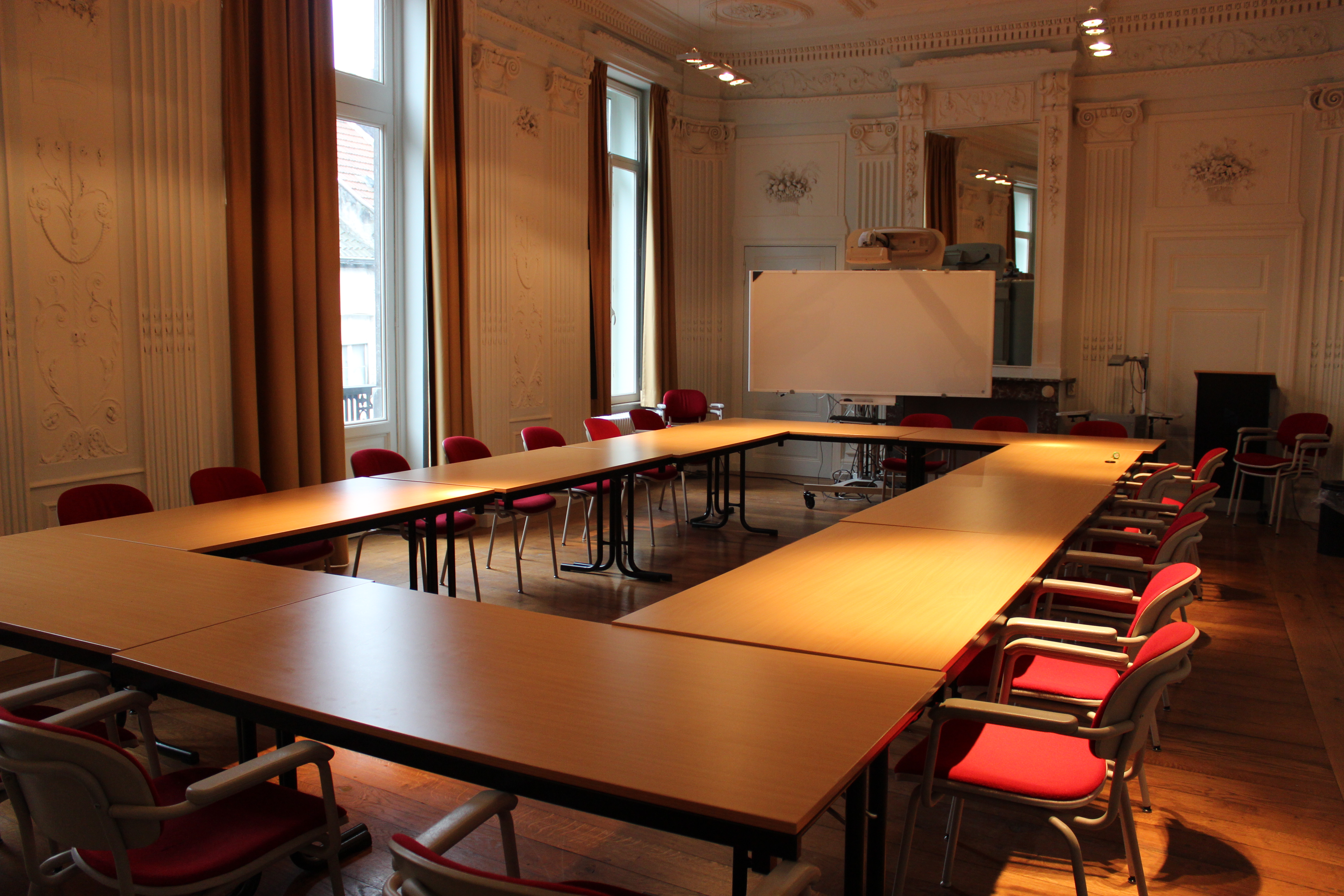 Upcoming Events
Writing Global History from the European Periphery, Joint colloquium AMC-GTD
Speakers: Ferenc Laczo, Brigitte le Normand
When:  Wednesday 29 November 2023, 15:30-17:30
Where: Spiegelzaal, Grote Gracht 80-82
Abstract
Until recently, the growing field of global history has treated Eastern Europe simply as part of the Europe, and therefore the Global North – but does this hold water?  In this panel, two scholars from FASoS – Ferenc Laczó and Brigitte Le Normand – will present their groundbreaking efforts to write the global history of European periphery, and discuss its implications for global history more broadly and for our understanding of concepts like the Global North and Global South.
Past events
AMC Colloquia 2023
| Title |  Speaker(s) | Date |
| --- | --- | --- |
| Tempus Fugit: Lateness as Creative Process in Literature and Arts | Aagje Swinnen, Nina van der Sype, Heike Hartung, Hannah van den Hove, Valentina Curandi | 22 November 2023 |
| Heavy processing for Networked Intimate Publics (NIPs): Cultivating Trans-Feminist & Queer Digital Praxes | T.L. Cowan and J. Rault | 25 October 2023 |
| The Walking Seminar: Living Histories in Emergent Anthropocene Landscapes | Nick Shepherd | 4 October 2023 |
| Curation, Partnerships, APIs, and Interactive Analysis: Recent work from the Hathi Trust Research Center | John A. Walsh | 20 September 2023 |
| AMC Writing Retreat |   | 29 August 2023 |
| Final Research Day |   | 12 June 2023 |
| Working with spatial data | Monika Barget | 26 April 2023 |
| The Sloane Lab: looking back to build future shared collections" as a microcosm of some current challenges and opportunities of collections as data research | Julianne Nyhan | 12 April 2023 |
| What was Soviet artificial intelligence, and so what?  | Ben Peeters | 15 March 2023 |
| Curating Social Change: Research - Creation - Action | Luca Soudant - Bruno Alves de Almeida - Louis van den Hengel | 8 February 2023 |
| The Other in our midst: a deconstructive reading of diversity policies in higher education | Sophie Withaeckx | 18 January 2023 |
AMC Colloquia 2022
Title
Speaker
Date
Discussing options and strategies concerning research grants
Merle Achen and Christine Arnold
23 November 2022
FAIR Coffee lecture on open science (Digital transformation cluster)
Ron Aardening
9 November 2022
AMC writing session I
 
27 October 2022
Book launch "Engaged Humanities"
Susan Schreibman, Aagje Swinnen
and Renée van de Vall
10 October 2022
On Poetry and Social Justice: A Reading and Discussion of Walk Song
Christin Höne

6 October 2022

Workshop on Sensory Learning and Research
Emilie Sitzia
21 September 2022
Better than Gold: Art in Storage and the Making of Financial Value
Christoph Rausch
12 May 2022
Digital and Artifical Immortality
Karin Wenz
7 April 2022
Translocality in the Arts
Maarten Doorman
10 March 2022
The Global Novel
Elsje Fourie
3 February 2022
AMC Colloquia 2021
| Title | Speaker | Date |
| --- | --- | --- |
| The Beautiful Jewess"—ongoing research & book project presentation | Farewell to Prof Ulrike Brunotte | 9 June 2021 |
| Better than gold: Art in Storage and the Making of Financial Value | Christoph Rausch | 12 May 2021 |
| Digital and Artificial Immortality | Karin Wenz | 7 April 2021 |
| On Translocality in the Arts | Maarten Doorman | 10 March 2021 |
| Online session: reading group discussion on "the "Global Novel | Elsje Fourie | 3 February 2021 |
|   |   |   |
AMC Colloquia 2020
Title
Speaker
Date
Research slam & Research funding
AMC members
25 November 2020
How the (new) library tools can ease your research work
Lidwien Hollanders, Maria Vivas Romero
28 October 2020
Welcome back: Research in times of COVID-19
Emilie Sitzia
23 September 2020
Editors-meet-critics: Ways of Home Making in Care for Later Life (co-event with MUSTS)
Bernike Pasveer
4 March 2020
Artful Participation – Doing Artistic Research with Symphonic Music Audiences
Ruth Benschop, Imogen Eve,
Veerle Spronck, Peter Peters and
Ties van de Werff
29 January 2020
 
 
 
AMC Colloquia 2019
Title
Speaker
Date
The Mediterranean Identity Formation: Narratives and Multimodal Exhibition Strategies at MuCEM
Emilie Sitzia
11 December 2019
Information meeting NWO
Jeanet Bruil, Karin Bijsterveld
Wiebe Bijker
13 November 2019
Collaboration in the Engaged Humanities
Leonie Cornips, Miriam Meissner, Vivian van Saaze,
Pieternel Fleskens, and Aagje Swinnen.
16 October 2019
Rewilding River Histories- A  walk through the Meuse's living history
Christian Ernsten
15 May 2019
Interspecies Communication and Posthuman Ethics
Leonie Cornips, Louis van den Hengel
24 April 2019
Tacky and taboo stories? Life stories of care in a context of social neglect
Janna Klostermann (Carlton University, Ottawa)
27 March 2019
Digital Humanities-Designing for New Audiences, Methods & Approaches
Susan Schreibman, Costas Padopoulos
20 February 2019
Feminism, sexuality, and religion
Lana Sirri, Louis van den Hengel
23 January 2019
 
 
 
Bridging the gaps between theory and practices in contemporary art conservation. Annual MACCH Conference 2019
Maastricht, 24-27 March 2019, organised in cooperation with NACCA and ICOM CC.
The conference was linked up with the closing conference of the research and training programme New Approaches in the Conservation of Contemporary Art (NACCA). The Marie Skłodowska-Curie Innovative Training Network NACCA is funded by the European Union H2020 Programme (H2020-MSCA-ITN-2014) under Grant Agreement n°642892.
More information can be found on the events page of the conference.

AMC Colloquia 2018
Title
Speaker
Date
AMC Presentation Current Research

Doing ethics in conservation practice: an example from the SBMK
Home Making and Truthfulness in Dementia Care


Renée van de Vall
Ruud Hendriks, Ike Kamphof

5 december 2018
How to profile AMC in light of the changing (inter)nationals research landscape
 
7 November 2018
Meeting Junior AMC researchers: Executing and analysing fieldwork
 

Daan Hovens, Pomme van de Weerd
Areesha Banglani

10 October 2018
European muslims transforming the Public Sphere: Religious Participation in the Arts, Media and Civil Society
Asmaa Soliman
7 February 2018
Crossing Borders in Arts & Heritage. Annual MACCH Conference 2018
Annual conference of the Maastricht Centre for Arts and Culture, Conservation and Heritage (MACCH)
Maastricht, 18-19 March 2018
The Maastricht Centre for Arts and Culture, Conservation and Heritage hosted its annual, transdisciplinary conference together with the Bonnefantenmuseum, Maastricht. This year's theme 'Crossing Borders in Arts & Heritage' explored the challenges we encounter when arts and heritage cross geographical borders today or which persist because of past cross-border movements.
More information can be found on the conference page.
 
AMC Colloquia 2017
Title
Speaker
Date
On Roles for Art in Societal Challenges: Artistic Strategies for Engaging Environmental Issues
Nora Vaage, Miriam Meissner
29 November 2017
Art, Conservation and Heritage
Ruth Benschop, Veerle Spronck, Pieter Caljé,
Joop de Jong, Ernst Homburg, Vivian van Saaze, Renée van de Vall,
Iona Goldie-Scott, Artmis Rüstau, Bart Zwegers
4 October 2017
Image wars in past and present
Birgit Meyer (Utrecht University)
24 May 2017
Media and Digital Art – Facing a Dynamic Relationship
Angela Krewani
26 April 2017
Labour regime transformation in Myanmar
Dennis Arnold, University of Amsterdam
5 April 2017
History of Limburg
Leonie Cornips, Ad Knotter, Willibrord Rutten
22 February 2017
Research Ethics: A Matter of Compliance?
AMC members
25 January 2017
Workshop Bilingual children with autism, SLI or deafness
On 3 November 2017 the chair Language Culture in Limburg, Prof. Leonie Cornips, organised an interactive workshop (in Dutch) in collaboration with Fontys OSO Sittard about the educational needs of bilingual/bi-dialectal children with autism, Speech Language Impairment (SLI) or deaf children.
Inaugural lecture prof.dr. Aagje Swinnen
Wednesday 1 November 2017, Pieterskerk Utrecht, the Netherlands
During the Festival of Pleasure, Art and Science (PAS, 8 and 9 September 2017), two AMC researchers presented their research during a lecture:
AMC writing retreat: Inspiring and productive days at Alden Biesen, Bilsen, Belgium, 28-29 August 2017
The AMC research group kicked off the new academic year with a writing retreat, spending two inspiring and productive days at the beautiful Kasteel Alden Biesen in Belgium. The group got together for writing and finalising journal articles, chapters, book manuscripts and grant applications. After a short introduction by AMC chair Aagje Swinnen, the two days were entirely dedicated to conceptualising, writing and editing – interrupted only by lovely break-time walks and joint meals. Thanks to its serene atmosphere and surroundings, with beautiful views of orchards, English and French landscape gardens, Alden Biesen provided a perfect, inspiring environment for everyone's work. While some rooms were 'quiet rooms' only dedicated to writing, others could be used to discuss each other's papers and current/future collaboration. Later in the evening, the multi-media walk 'Bilzen Mysteries' gave an impression of Alden Biesen's rich history and sparked some interesting discussions on the dos and don'ts of mediating history, literature, and culture. The AMC members hope that this year's writing retreat was the start of a new, fruitful tradition!
Participatory Practices in Arts and Heritage, Annual MACCH conference 2017.
Maastricht, 17-18 march 2017
In recent decades, 'participation' and related notions such as 'community engagement' and 'co-creation' have become increasingly commonplace in the vocabulary of policy makers, politicians, academics and practitioners. Building on Arnstein's seminal ladder of participation (1969) continued efforts have been undertaken to create new frameworks for building participation in arts and heritage worlds – online and offline. Museum policies and practices tend to prioritise visitor engagement over the traditional focus on collecting and preservation (cf. Simon 2010, McSweeney and Kavanagh 2016). Similarly, heritage worlds see an upsurge in participatory governance models favouring the expertise of local communities rather than that of trained professionals (cf. Waterton and Watson 2013, Schofield 2015). Yet, although new forms of audience and community engagement as well as models for 'co-creation' are flourishing, the development of ethical frameworks, the jurisdiction concerning intellectual property rights, and theoretical reflection and critical assessment are lagging behind.
This conference aims to fill this gap by offering a critical space to scrutinize participatory practices and their economic and legal frameworks. How can art and heritage worlds learn from participatory practices and reflection in other domains? What are good practices for public participation? What are the pitfalls and limitations of participatory development? How can we understand and respond to the seductive claims of participation as an instrument for social innovation and related – often naïve – assumptions of radical shifts in power relations? (Cooke and Kothari 2001).
AMC Colloquia 2016
Title
Speaker
Date
The Janus head of Democracy
Sjaak Koenis
14 December 2016
Learning to be a species in the Anthropocene
Ben de Bruyn
19 October 2016
Creative approaches in Research Writing
Ana Harris, Susan Kelly,
Sally Wyatt, Caoilinn Hughes
7 September 2016
Commodified language
Kathryn Remlinger, Grand Valley State University
11 May 2016
AMC Book project
Contributors
23 March 2016
Joseph Conrad and the Mechanism of Existence: Rethinking Agency in the Work of Edward Said
Nicolas Vandevier, Ghent University
2 March 2016
Technology, Democracy, and Political Ethics
Graeme Bunton
20 January 2016
 
 
 
Symposium: Spoken Language in the Mines: Euregion and beyond
Maastricht, 25-26 April, 2016
Organisers: Prof. L Cornips (FASoS) & Prof. P. Muysken (Radboud University)
The colloquium had the aim to study the social practices and structural features of mining languages in a comparative perspective. Mining languages have a unique social ecology. Factors involved are rapid expansion and migration, the multi-ethnic composition of the workforce, binding to a locality, gender and male bonding, concerns for danger and safety, special technology, job specialization, and life underground as distinct from above ground. Generally, the language underground is not that of the owners of the mines but a lingua franca spoken by a chunk of the workforce. Also, there is always special vocabulary and new words being formed. Existing work on the socio-cultural effects of globalization has typically focused on the huge contemporary metropolises with their explosive and conspicuous diversities (Wang, Cornips et al. 2014; 26). The mining areas go hand-in-hand with a huge diversity in linguistic resources but, nevertheless, are located in peripheral non-metropolitan areas, and often in border regions such as the Dutch, Belgian and German and borderland. These peripheral areas have remained understudied. 
The focus was on three continents: Europe (the former Oostelijke Mijnstreek, Belgian Limburg and the Ruhr area), Africa and South America. The afternoon of the second day targeted in Dutch a broad audience of local laypeople who relate in one way or another to the Belgian, German and Dutch Limburgian coalmines). 
This colloquium would not have been possible without the financial contributions of:
•    Chair Languageculture in Limburg
•    Research Stimulation and Valorisation Fund, FASoS, UM
•    Arts Media and Culture, FASoS UM
•    ITEM
•    Raod veur 't Limburgs  
•    Meertens Institute  
What does dialect mean for growing children by Leonie Cornips
Heerlen, 19 April, 2016
In this lecture Prof. dr. Leonie Cornips showed that the label "dialect" has different meanings to everyone depending on where you live in Limburg, age, conception of dialect and how we perceive each other in the province. In the second part she presented the results of research involving more than 100 dialect speaking children between the age of 5 and 8 years in Elsloo and surroundings and answers the question of whether these children differ from monolingual Dutch speaking children in the acquisition of their Dutch vocabulary. 
Fair and Just Practices: Art and heritage worlds from the perspectives of markets and law, Annual MACCH conference 2016
Maastricht, 18-19 March, 2016
Recent developments in art and heritage worlds call to our attention questions of fairness and justice. While art and heritage practices have always been governed, implicitly or explicitly, by standards of fairness and justice, these standards are subject to change and are approached differently from the relevant academic fields of anthropology, cultural studies, economics, history, law, sociology, and the conservation sciences.
This conference, organised by MACCH in partnership with the Bonnefantenmuseum, aims to analyze and contextualize (un-)fair practices in art and heritage worlds from a variety of disciplinary and trans-disciplinary perspectives. For instance, while we currently witness a global explosion of art and heritage markets with billion-dollar auction sales dominated by ultra rich buyers, most individual artists cannot earn a living wage. And as subsidies are cut for public art and heritage institutions, ever-larger private museums emerge that house the art collections of the super rich – who in return may claim tax reductions for their philanthropy. But these issues of income inequality and distributive justice are by no means the only matters of fairness in art and heritage worlds today: A surge of art forgery cases, the illicit trade in – or restitution of – looted objects of art and heritage, as well as controversies regarding the conservation of artworks hint at further challenges and risks, respectively. How can art and heritage worlds fairly acknowledge these economic, political and ethical challenges and mitigate the legal risks? What are best practices of fairness and justice when it comes to building and reassuring trust and transparency in the market, as well as when it comes to establishing and enforcing necessary legal frameworks and regulations in art and heritage worlds at large?
Mrs. Mieke Damsma, Alderman for Culture, Education, Youthcare, Health, Student & City | Municipality of Maastricht performed the official opening. On Friday afternoon, two inaugural lectures took place within the framework of the seminar. First, Prof. dr. Pip Laurenson held a lecture on "Practice as Research: Unfolding the Objects of Contemporary Art Conservation" (16.00h), followed by Prof. dr. Rachel Pownall on "The arts and finance" (16.30h).
The keynote speaker on Saturday March 19th was Dr. Olav Velthuis, Associate Professor at the Department of Sociology of the University of Amsterdam, specializing in economic and cultural sociology.
Inaugural lectures Pip Laurenson and Rachel Pownall
Pip Laurenson and Rachel Pownall gave their inaugural lectures on Friday 18 March 2016 during the annual conference of the Maastricht Centre for Arts and Culture, Conservation and Heritage (MACCH). Pip Laurenson has been appointed Extraordinary Professor in 'Art, Collection and Care' at the Faculty of Arts and Social Sciences (FASoS). In addition to her position at FASoS, Prof. Laurenson is the Head of Collection Care Research at Tate, UK. The title of her lecture is 'Practice as Research: Unfolding the Objects of Contemporary Art Conservation'. Rachel Pownall has been appointed professor in 'Arts and Finance' at the School of Business and Economics. The title of her lecture is 'The Arts and Finance'. A video of the inaugural lectures is available here.
AMC Colloquia 2015
| Title | Speaker | Date |
| --- | --- | --- |
| Doing generation online: memory discourses in post-communist Romania | Codruta Pohrib | 9 December 2015 |
| The self-representation in print and online of people with autism | Leni van Goidsenhoven, University of Leuven | 11 November 2015 |
| The Beautiful Skulls of Schiller and the Georgian Girl: Racial Scaling 1770-1850 | Robert J. Richards, University of Chicago | 22 October 2015 |
| Opportunities in design research and practice | Lucy Kimbell, University of the Arts, London | 14 October 2015 |
| Expertise as Practice: The Case of Tavi | Davide Nicolini | 1 July 2015 |
| Innovating Heritage | Karin Wenz, Annika Richterich | 3 June 2015 |
| Israel, the 'New Men' and the 'Orient': Homosexuality and Masculinity/Männerbund in Early Zionist Discourse and Today | Ofer Nordheimer Nur, Ofri Ilany, Tel Aviv University | 4 March 2015 |
|   |   |   |
Inspiration meeting 'Taalkunstenaars in de dop. De toekomst van tweetalig Limburg'
Fontys Hogeschool, Sittard, 19 November, 2015
Programme (in Dutch only):
Wordt er straks door de jonge generaties in Limburg nauwelijks nog dialect gesproken? Tijdens deze inspiratiebijeenkomst gaven sprekers uit de hoek van beleid, ouders, onderwijs en wetenschap hun visie op en ervaringen met tweetaligheid. Ook was er een interactief gedeelte waarbij alle deelnemers hun ervaringen, vragen en ideeën met elkaar konden delen. 
12.30 uur    Inloop
13.00 uur    Start en introductie door dagvoorzitter Frans Pollux
13.10 uur    Welkomstwoord en introductie aanleiding 'Taalkunstenaars in de dop' door Leonie Cornips
13.15 uur    Tweetaligheid in de praktijk.
Visie en ervaringen van: Felix Meurders, radio- en televisiepresentator, Susan Beckers, moeder van een peuter, docent en opleidingscoördinator Nederlands FLOS- Fontys Lerarenopleiding Sittard, Marie-José de Bruijn, intern begeleider en waarnemend directeur Basisschool De Poolster Elsloo, Paul van Wersch, logopedist, voorheen werkzaam bij GGD Roermond, Jan Philipsen, schrijver en filmmaker cultureel erfgoed, ex-bassist Rowwen Hèze 
14.30 uur    Pauze
15.00 uur    Tweetaligheid in de praktijk.
Visie en ervaringen van: Petra Dassen, burgemeester te Beesel, Anne Kerkhoff, lector taalbeleid en diversiteit Fontys Lerarenopleiding Tilburg, Paul Jungbluth, onderwijssocioloog Economische Faculteit Maastricht University, Leonie Cornips, hoogleraar 'Taalcultuur in Limburg' Maastricht University en het Meertens Instituut
16.00 uur     Toehoorders gaven hun mening over onderstaande stelling in het World Café 'Hoe kunnen de overheid, onderwijs, kinderopvang, media en anderen ertoe bijdragen dat in de toekomst genuanceerder over dialectsprekende kinderen in Limburg wordt gedacht, gesproken en geschreven?'
16.45 uur    Afsluitende conclusie en netwerkmoment
Podiumdichter: Quirien van Haelen
Changing Platforms of Memory Practices. Technologies, User Generations and Amateur Media Dispositifs. 
University of Groningen, 10-12 September, 2015
Keynote speakers: 
    John Ellis, Professor of Media Arts, Royal Holloway, University of London
    Roger Odin, Professeur Émérite – Université Sorbonne Nouvelle – Paris 3
    José van Dijck, Professor of Comparative Media Studies, University of Amsterdam
During the conference scholarly debate was combined with media-archaeological experiments and special screenings on and with home movies, home videos and digital media.
The conference was supported by NWO, ICOG (RUG) and the University of Luxembourg and was related to "Changing Platforms of Ritualized Memory Practices. The Cultural Dynamics of Home Movies", a collaborative research-project of the University of Groningen, Maastricht University and the University of Luxembourg.
See for more information: https://homemoviesproject.wordpress.com/
Book presentation De Vliegende Hollander en Terneuzen
Terneuzen, 12 June 2015
Agnes Andeweg presented her new book De Vliegende Hollander en Terneuzen on Friday 12 June in Terneuzen. She presentend the first copies of the book to the mayor of Terneuzen and to Captain Vanderdecken, the ghostly Dutchman who was present for the occasion.
The book is the result of a cooperation between the city of Terneuzen and Maastricht University; the research for this project was financed by the NWO valorisation programme Alfa Meerwaarde.
The book describes how the story of the Flying Dutchman spread around the world, and how a ghost ship could become the nickname of very material items such as ink pens, trains, race horses and sportsmen. It tells how the Dutchman transformed from a pathetic figure to a national hero, and how the story presents different versions of the Netherlands as a colonial power. Above all, it explains how Terneuzen developed such close ties to the Flying Dutchman, thanks to the once immensely popular writer Frederick Marryat.
This little cultural history explains the popularity of the Flying Dutchman figure by relating it to different contexts: of Dutch colonialism and Anglo-Dutch competition, and of new technological developments. It demonstrates the importance of stories and symbols in shaping local and national identities, highlighting the role of different actors (historians, entrepreneurs and governors) in the process.
Workshop: The language cultural conceptualisation of 'belonging'
Maastricht, 9-10 June, 2015
While the concept of 'belonging' has been much theorised across other fields, in the field of (socio-)linguistics it seems to have been transplanted as one of the components or, even, substitutes of 'social identity.' How can we, based on empirical data, conceptualise and operationalise this notion and see to what extent it has explanatory power in modern-day sociolinguistic and linguistic anthropological studies. How can we approach this concept in a rigorous manner without pre-supposing that some linguistic features are inherently linked with belonging (Cornips & Strycharz 2014)? For sociolinguists, one of the challenges is to find out whether and how linguistic features (Jorgensen et al. 2011) we are less aware of take part in the construction of belonging as well. 'Belonging' may be related to official, public-oriented 'formal structure' of membership (Antonsich 2010) but may also refer to "personal, intimate, feeling of being 'at home' in a place" (ibid: 644). Belonging can thus have a political as well as a personal meaning, and can be considered to have an analytical as well as an emic dimension (Cornips & de Rooij, in press; Thissen 2013). During this workshop, all speakers will elucidate their own understanding and conceptualisation of 'belonging'. More specifically, (socio-) linguists will think about what 'belonging' could offer in sociolinguistic studies and how it could best be conceptualized (theoretically and methodologically). Those working outside (socio-)linguistics on the topic of  'belonging' will share their expertise and experience with the concept in their disciplines.
Assembling Value: The changing roles of experts and expertise in art and heritage worlds MACCH Kick-Off Conference 2015
Maastricht, 22-23 March, 2015
Undoubtedly, the roles of experts and expertise in the worlds of art and heritage are changing. A number of recent developments affect these changes, e.g. the globalisation and boom of art markets, as well as mounting uncertainty about experts' liabilities when it comes to the authentication and evaluation of art works. In the wake of such developments, established types and standards of expertise are re-evaluated, re-interpreted and re-appropriated. Moreover, new norms and forms of expertise gain relevance. Think of, for instance, the digitalization of art and heritage practices and the rise of the amateur, or the partial substitution of institutional academic knowledge claims by marketing and communications tactics.
The purpose of this conference is to bring together different perspectives on the changing roles of experts in art and heritage worlds with a focus on legal, economic, and art-historical expertise. In particular, we aim to provide a trans-disciplinary forum for debate about relevant assemblages of value: In art and heritage worlds, past and present, who are the trusted experts and what characterizes their authority and legitimacy to valorize selected objects and practices of art and heritage? What precisely are the values that these experts create and negotiate – and what is the value of their expertise? In other words, how do experts and how does expertise assemble value when it comes to art and heritage?
Convened towards the end of The European Fine Art Fair in Maastricht, the MACCH Kick-Off conference began with a keynote lecture, and panel discussion on Sunday afternoon, the 22nd of March 2015 followed by a reception. Panels and paper presentations were scheduled on Monday the 23rd of March 2015.
Official launch of Maastricht Centre for Arts and Culture, Conservation and Heritage (MACCH)
The conference coincided with the launch of the Maastricht Centre for Arts and Culture, Conservation and Heritage (MACCH). MACCH is a joint initiative of four faculties of Maastricht University, as well as the Stichting Restauratie Atelier Limburg (SRAL) and the Sociaal Historisch Centrum voor Limburg (SHCL). This interdisciplinary research platform brings together scholars and professionals working on the intersecting fields of arts, culture and heritage, the national and international legal framework concerning these areas and the financial developments of the international art market. By combining legal, historical, philosophical and economic expertise, and by working across the traditional boundaries that separate academic and professional disciplines and institutions, MACCH meets the demands of the increasingly multi-layered and complex challenges facing the fields of arts, culture, conservation and heritage today. Focus areas of research and teaching include the changing role of experts and expert knowledge, public participation, and technological mediation.
Cultural Hackathon Maastricht: "Hacking Heritage"
Maastricht, 7-8​ February 2015
Hackathons − also called 'hackdays', 'hackfests' or 'codefests' − are events during which participants get together to realise digital projects. They may, for example, develop new soft- and hardware, create apps or augmented reality games. Karin Wenz and Annika Richterich are organising a 'cultural hackathon' which will take place at the Continium Discovery Experience in Maastricht on February 7-8 (Saturday/Sunday). During this event, participants from various backgrounds will create innovative, digital projects related to Limburg's mining heritage. Their projects will show how one can visualise material and data related to the mining history of the region.
This hackathon is not only for programmers: people from various backgrounds and with different interests will join – hackers, students and professionals from arts and heritage, media culture, design, computer science as well as engineering. The Continium Discovery Experience Maastricht (Boschstraat 30a) will be open to the public during the hackathon. Visitors are welcome! 
The hackathon is part of the KIEM project "Hacking Heritage": a collaborative project between Karin Wenz and Annika Richterich (FASoS), the Betawerk and the Social Beta Foundation in Heerlen, and the Continium Discovery Center Kerkrade. "Hacking Heritage" is a flagship project of the Maastricht Centre for Arts and Culture, Conservation and Heritage (MACCH). 
Climate Change Workshop
Maastricht, 6-7 February, 2015​
Ben de Bruyn organised an international workshop on literary and cultural responses to climate change in Maastricht on the 6th and 7th of February 2015.The third workshop in a series devoted to 'the natural history of memory', it took place in Museum aan het Vrijthof and tackles an exciting list of topics. 
Creative Writing Minor Reading: Poetry, Prose & Music
Maastricht, 12 February, 2015
Wondering who can spin a yarn in this town? On Thursday 12 February the soon-to-be graduates of Maastricht University's minor in Creative Writing gave a showcase reading at the Mandril. Singer-songwriter Jeska Onderwater performed in between the readings. Mosaiek Magazine launched a special issue dedicated to the best work from these budding writers.This reading wrapped up 2014-2015 minor in Creative Writing: the only minor of its kind in the Netherlands. After five months' immersion in the world of creative reading and writing, this event and publication were a farewell party before sending these writers into their bright futures, where they are sure to continue developing their skills and talents.
Inaugural Speech Prof. Lies Wesseling
Maastricht, 12 September 2014
Doing Gender in the Netherlands: Feminism in Transition (Activism, Institutions and Canons)
Amsterdam, 26 May 2014
The Netherlands Research School of Gender Studies (NOG) hosted the annual National Research Day dedicated to the cutting edge work of junior researchers of Dutch universities in the field of Gender, Ethnicity, Sexuality and Diversity. Prof. Lies Wesseling from FASoS was one of the co-organisers.
More information: Anja Meulenbelt's report in Dutch: webblog
Home movies project 'performs' media archeological experiment at upcoming International Orphan Films Symposium
Amsterdam, 31​ March 2014
On 31 March 2014, the research-team of the project 'Changing Platforms of Ritualized Memory Practices: The Cultural Dynamics of Home Movies' gave a special presentation at the 9th edition of the International Orphan Film Symposium, held from March 30-April 2 in the EYE Film Institute, Amsterdam
In the presentation Andreas Fickers, Jo Wachelder, Susan Aasman, Tom Slootweg and Tim van der Heijden collectively performed a media archaeological experiment in which they reconstruct the changing dispositif of home movie screening practices. In three 'tableaux' it was explored how past media usages of film, video, and new media have altered the practices of home movie staging. The experiment was based on the project's research which aims to trace how changing technologies of memory production have shaped new practices and rituals of memory staging. For more information about the concept of 'experimental media archaeology', see Andreas Fickers' recent publication called 'Experimental Media Archeology: A Plea for New Directions' (2014).
Orphan Films symposium is organized by New York University Cinema Studies and the University of Amsterdam. More than fifty presenters – scholars, archivists, curators, technology experts, librarians, collectors, distributors, preservationists, and artists – will reflect on the history and future of film and other moving image media.
For more information about the event, see the project's weblog: http://homemoviesproject.wordpress.com
Whose culture is it? On cultures of authenticity and ownership in art and cultural heritage
Maastricht, 23-24 March 2014
Issues of authenticity and ownership are a frequent source of tension in the fields of art and cultural heritage. Different actors may endorse competing or conflicting conceptions of authenticity and ownership. As a consequence, it is often not immediately clear what an authentic material object of art or culture is, who owns it, and how. Likewise, questions of authenticity and ownership can be complex when it comes to intangible art and culture. Some artistic and cultural expressions may even outright deny dominant conceptions of authenticity and ownership as meaningful frames for interpretation. But, such denials will not always prevent powerful authentications and appropriations. In any case, they cause conservationists and other experts major headaches. To put it brief: cultures of authenticity and ownership are pervasive in the fields of art and cultural heritage.
The purpose of this conference was to explore the diversity of cultures of authenticity and ownership in the fields of art and cultural heritage, today. We aimed to provide a trans-disciplinary forum and call for relevant contributions from the intersections of anthropology, economics, history, legal-studies, museology, sociology, etc.
Convened towards the end of the European Fine Art Fair in Maastricht, the conference begins with an open expert meeting on the evening of Sunday, the 23rd of March 2014 (see below).
Conference website: www.maastrichtuniversity.nl/law/conferences
OPEN EXPERT MEETING
Maastricht, 23 March 2014
Speakers Expert Meeting:
Dr. Pip Laurenson, head of collections care research Tate, London
Dr. Anna Dempster, Senior Lecturer, Sotheby's Institute of Art, London
Lawrence Shindell, chairman ARIS art insurance, New York
Prof Dr. Jos Bazelmans, head of Kennis, Landschap en Archeologie of the Dutch Cultural Heritage Agency
Respondents Expert Meeting:
Prof. Dr. Bert Demarsin, professor of comparative art law, Brussels
Dr. Rachel Pownall, associate professor of art finance, Maastricht/Tilburg
Prof. Dr. Marieke Kuipers, professor of architectural heritage of the 20th century, Delft
Inaugural speech: Dr. Klaartje Peters "The local state"
Maastricht, 14 March 2014
Dr. Klaartje Peters was appointed as extraordinary professor of local and regional governance at the Faculty of Arts and Social Sciences. The title of her inaugural speech was "The local state" (in Dutch)
ATRIA goes masculine!
Beeldige mannen: lezingenserie over mannelijkheid door Maaike Meijer (Dutch only)
Amsterdam, four thursdays in January and February 2014: 16, 23 and 30 January, 6 February, 2014
Na een geslaagd programma over mannelijkheid tijdens de Amsterdamse Museumnacht begin november dook Atria verder de diepte in. Maaike Meijer, em. hoogleraar gender en diversiteit aan de Universiteit van Maastricht, gaf begin 2014 vier lezingen over mannelijkheid in film, lied en literatuur. Mannelijkheid wordt over het algemeen cultureel geassocieerd met standvastigheid en stabiliteit. 'La donna e mobile', maar de man zou zijn wat hij nu eenmaal is. Niets is minder waar: het man-zijn is voortdurend in beweging.
Deze lezingenreeks richtte zich op na-oorlogse culturele verbeeldingen van mannelijkheid in film, lied en literatuur, en bewoog zich van de Deense TV-serie Borgen naar de antihelden van W.F. Hermans en Pascal Mercier, van het blad Playboy naar de Amerikaanse neo-macho McMurphy (uit One Flew Over the Cuckoo's Nest), van kokende en zich opmakende mannen naar de knuffelberen met baarden en gitaren uit de jaren zestig. Maaike Meijer benadert mannelijkheid vanuit het kritische gender- en diversiteitsperspectief. Daarnaast ziet zij mannelijkheid als iets dat niet exclusief gebonden is aan mannenlichamen.
Programma:
1.    Nieuwe mannen. Moderne  sekseverhoudingen in de Deense tv-serie Borgen
2.    Amerikaanse toestanden. Van Playboy tot de heiligverklaring van de macho in One Flew Over the Cuckoo's Nest
3.    Jongens met gitaren: Jaap Fisher, Boudewijn de Groot en het Europese poplied in de jaren zestig
4.    Antihelden – van de Donkere kamer van Damocles (van W.F. Hermans) tot Perlmans Zwijgen van Pascal Mercier
NICA Public Lecture and Masterclass with Heather Love
Amsterdam, 16-17 January 2014
An epilogue to the NICA "Approaching Affect" Soirees (Spring 2013).
Organised by Eliza Steinbock (Maastricht University) and Esther Peeren (University of Amsterdam).
For more information, please see: http://www.nica-institute.com/heather-love-queer-affect-and-method/
Heather Love is the R. Jean Brownlee Term Associate Professor at the University of Pennsylvania. Her research interests include gender studies and queer theory, modernism and modernity, affect studies, disability studies, film and visual culture, psychoanalysis, sociology and literature, and critical theory. She is the author of Feeling Backward: Loss and the Politics of Queer History (Harvard, 2007), the editor of a special issue of GLQ on Gayle Rubin ("Rethinking Sex"), and the co-editor of a special issue of New Literary History ("Is There Life after Identity Politics?"). She has current projects on reading methods in literary studies, comparative social stigma, and generations and mentorship in queer studies.  
Masterclass: Affect and/as Queer Method
Amsterdam, 17 January 2014
In this workshop, we addressed questions of method across the humanities and social sciences, with focus on issues of exemplarity, scale, hermeneutics and post-hermeneutics, situated knowledges, personal criticism, and humanism and anti-humanism. We paid particular attention to the question of queer method, considering recent approaches such as queer affect studies, queer temporality, and the anti-social thesis, and evaluating claims for queer studies as an anti-disciplinary form of knowledge. We also discussed longstanding tensions between universalizing and minoritizing accounts of queer, considering the fate of sexuality studies in a moment when queer is often understood primarily as a method rather than an object. If queer is delinked from particular sexual practices and communities, what distinguishes it from its methodological doubles such as post-structuralism, affect studies, critical race studies, or new materialism? Should we hold on to the specificity of queer, and what are the political ramifications of queer with or without links to identity-formations in the contemporary moment? Readings:
H. Love, 2010. "Truth and Consequences: On Paranoid Reading and Reparative Reading" Criticism 52 (2): 235-241.
H. Love, 2012. "What does Lauren Berlant Teach Us about X?" Communication and Critical/Cultural Studies 9(4): 320-336.
H. Love, 2012. "Safe" American Literary History pp. 1-12.
H. Love, 2013. "Close Reading and Thin Description" Public Culture 25 (3): 401-434. 
FASoS Programme UM Dies Natalis: Public Lecture by Prof. Peggy Levitt
Maastricht, 10 January  2014
AMC was co-organiser of the Dies lecture: "Migrating People, Migration Culture: Concepts, Methods and Implications for Development", by Prof. Peggy Levitt (Wellesley College and Harvard University) on the occasion of receiving an honorary doctorate from Maastricht University.
NIAS workshop: Languages in the margin
Maastricht, 15-18 December 2013
Organised by Leonie Cornips and Vincent de Rooij

AMC Summer Harvest 2013
Maastricht,  25 September 2013
The AMC Summer Harvest is an annual meeting of colleagues to present and discuss their latest research results.
GLOBAL SPECTRALITIES Seminar
Amsterdam, 23-24 September 2013
Where: Amsterdam
Agnes Andeweg presented her new research results at this seminar. The title of her talk was "The Flying Dutchman: spectres of national identity in times of globalisation".
21st IRSCL conference, 10-14 August 2013. Maastricht, The Netherlands
Maastricht, 10-14 August 2013​
The 21st biennual IRSCL conference was hosted by the Faculty of Arts and Social Sciences in Maastricht. The theme was: Children's Literature and Media Cultures.
Public History of the Holocaust. Historical Research in the Digital Age
Berlin, 9 July 9 2013​
This conference took place in the Jewish Museum Berlin. Scholars and practitioners from various branches in Holocaust research and education discussed the impact of new digital tools and methods on the study and representation of the history of the Holocaust. Johanna Wanka, Federal Minister for Education and Research, and Robert-Jan-Smits, Director General of DG Research and Innovation of the European Commission, opened the conference. Georgi Verbeeck (Maastricht University / KU Leuven) delivered a keynote speech to the conference : "The Holocaust : Use and Abuse of a Paradigm"
Het geheim van Andre Rieu
Maastricht, 5-6 July 2013
MASH 2013
Maastricht, 4-5 July 2013
This interdisciplinary conference aimed to critically engage in the discourse on participatory culture and the implications of (new) media tendencies towards user-created content. The innovation and appropriation of cultural objects and texts by users, fans, and gamers have changed the media landscape profoundly. We aimed to engage in debates about the cultural contexts of audience activities, and the implications of the media-saturated networks in which their cultures flourish. The conference bridged academia and practice by also including activities and panels that are chaired by fans and game designers rather than scholars. Innovative panel ideas and teams helped to strengthen this idea.
The conference took place in Maastricht (The Netherlands) in Lumière, an independent movie theater with a vintage charm. It included the screening of documentaries on fandom as well as exemplary fan practices. Applicants were encouraged to submit creative fannish materials that they had worked on and that they wanted to show in public.
Website: http://www.mash2013.wordpress.com
Gender, Sexual Nationalism, Antisemitism and Orientalism in European Identity Discourses
Maastricht: 30 May- 1 June 2015​
Where: Maastricht University (NL), Grote Gracht 80-82, Room 001​
Taking our lead from new theoretical perspectives on "sexual nationalism", neo-Orientalism and contemporary veil performances this workshop started with a discussion of current debates of a comparability of Antisemitism and "Islamophobia". Secondly, it concentrated on historical constructions of Jewish identity from the perspective of colonialism and Orientalism. How did the stereotypes of the external and the internal Other intertwine? What role did/do gender and processes of sexualisation and 'aesthetic formations' play therein? The first workshop aimed at a state-of-the-art overview of gender and postcolonial-studies approaches to intersections of new and old Orientalism, pre-Shoa Antisemitism, and the ambivalent trope of an 'inner Orient', as can be seen, for example, in the figure of the "beautiful Jewess".
How to Keep our Audiovisual Memories Safe?
When: May 2-3, 2013
Where: Institut für Landeskunde und Regionalgeschichte in Bonn​
Storing Home Movies, Home Video and Online Content
On May 2-3 in Bonn, in the Institut für Landeskunde und Regionalgeschichte in Bonn an international event tookplace in which various parties will discuss several practices of collecting, storing, preserving and contextualizing home movies and how this knowledge can be transferred to do-it-yourself archivists at home as well. The workshop explored different perspectives offered by film archivist, scholars and film makers on how to store home movies, home video and online content.
The aim of the workshop was to develop an online Best Practice Guide that will bring together expertise and experience about the following themes:• Collecting and cataloging the family archive
• Preservation and digitization
• Contextualizing the audiovisual home mode
• Exhibiting/re-use of the private archive
The workshop was organised by the project-team of the research project "Changing Platforms of Ritualized Memory Practices. The Cultural Dynamics of Home Movies" and was hosted by the Institut für Landeskunde und Regionalgeschichte in Bonn.
Doing Gender in the Netherlands: Taking Turns in Feminist Theory
When: Friday 5 April, 2013
Where: Maastricht University
National Research Day for PhD students in the field of Gender, Ethnicity, Sexuality and Diversity
Friday 5 April, 2013 – Maastricht University
The Netherlands Research School of Genderstudies (NOG) would like to invite you for the annual National Research Day dedicated to the cutting edge work of junior researchers of Dutch universities in the field of Gender, Ethnicity, Sexuality and Diversity. This year the National Research Day will be hosted by our colleagues of the Centre for Gender and Diversity at Maastricht University.
Approaching Affect Soirees
When: Spring 2013​
Where: Maastricht University: Grote Gracht 80-82 (Soiron building of Faculty of Art and Social Sciences), Spiegelzaal on 1st Floor
            University of Amsterdam: 2.13 BG5 (dinner in Atrium)​
NICA/ASCA/AMC Event, Spring 2013
Organised by Eliza Steinbock (UM) and Esther Peeren (UvA)
Affect is one of the buzzwords of contemporary cultural theory, yet at the same time it remains curiously ungraspable. Even the editors of the Affect Theory Reader did not provide a precise definition; they use their introduction to chart a range of "affective orientations" that do not congeal into a singular theoretical framework, but elude such disciplining by persisting as "an inventory of shimmers." While there is nothing wrong with a concept that remains heterogeneous, there is a danger of reaching the point where a term is thrown about in scholarly work without seeming to require specification.
To prevent ourselves from assuming that affect is now so ubiquitous that it must have some meaning, and consequently becoming embarrassed to inquire what this meaning actually is, we proposed to trace some of the routes (rather than roots) of affect by looking at the different, yet highly particular, ways in which it has been approached by different theorists. We did this in a series of four soirees in the second semester of 2012-2013. A public guest lecture by Heather Love, Associate Professor of English at University of Pennsylvania, and author of Feeling Backward: Loss and the Politics of Queer History (Harvard University Press, 2007), in January 2014 constituted an epilogue (and perhaps an impetus for further meetings).
Vierde Gendergala van het Tijdschrift voor Genderstudies (Dutch only)
When: 8 March,  2013
Op 8 maart 2013 (Internationale Vrouwendag) heeft het Vierde Gendergala van het Tijdschrift voor Genderstudies plaatsgevonden.
Spreeksters: Maaike Meijer en Saskia Grotenhuis
Muziek werd verzorgd door Dolores
Dit fundraisingdiner werd georganiseerd door het bestuur voor de vriend/inn/en van het Tijdschrift en was bedoeld voor iedereen die ons wil ondersteunen.
Fora en Fauna (Dutch only)
When: 18.02.2013 - 03.03.2013​
In het kader van de kunstmanifestatie JaNatuurlijk is FASoS filosofe Ike Kamphof van 18 februari tot 3 maart in de huid van 2 badkonijntjes gekropen. Altijd al willen weten hoe konijnen de wereld beleven en wat ze van het nieuws vinden?
Surf naar http://www.facebook.com/ForaEnFauna.
Culturele dimensies van seksuele emancipatie in Nederland
When: Wednesday 20 February, 2013
Where: Spinozagebouw, Montessorilaan 3, Nijmegen

Instituut Historische, Literaire en Culturele Studies, 
Radboud Universiteit Nijmegen

When: Wednesday 20 February 2013
Where:  Spinozagebouw, Montessorilaan 3, Nijmegen
Nederland staat bekend als een seksueel geëmancipeerd land. In discussies over de multiculturele samenleving is seksuele emancipatie - met name tolerantie ten aanzien van homoseksualiteit - de afgelopen jaren zelfs uitgegroeid tot een gezichtsbepalend element van de Nederlandse identiteit. Dit fenomeen wordt wel 'seksueel nationalisme' genoemd. Zoals voor iedere vorm van nationalisme geldt, zijn verbeeldingen van die gemeenschappelijke identiteit cruciaal voor de constructie ervan. Welke rol speelden en spelen kunst en cultuur in de beeldvorming van Nederland als seksueel geëmancipeerd land?
Al in 1990 verzuchtte Paul Schnabel dat de bijdrage van kunst en cultuur onderbelicht is gebleven in de geschiedschrijving van seksuele emancipatie in Nederland.
Guided tour (in English) and lecture (in Dutch) on the magazine Playboy
When: Thursday 31 January, 2013
Where: NAIM​, Avenue Ceramique 226 in Maastricht
This was an interesting exhibition at the NAIM (Nederlands Architectuur instituut Maastricht) on the history of the American magazine Playboy, which has been an important medium for the construction of a new kind of Man and Consumer. The exhibition focused on the influence of Playboy on architecture and design. There was a guided tour (in English, by curator and artistic director Saskia van Stein) through the exhibition Playboy Architecture Thursday 31st of January at 12.30 in the NAIM (Dutch Institute for Architecture) Avenue Ceramique 226 in Maastricht. (Adjacent to the Bonnefantenmuseum). 
This guided tour was organized in the framework of the Honours program on Contemporary Masculinity offered by professor Maaike Meijer.
Workshop - Terrorscapes: Transnational Memory of Totalitarian Rule, Terror and Mass Violence in Europe
When: 23 January, 2013
Rob van der Laarse and Georgi Verbeeck (NIAS Theme Group coordinators
This research project aims to reveal how Europe's WWII topography of memory has expanded over the years, and how it has completely been transformed by the integration of new member states into the European Union in the last decade. For after a period of commemorating the Second World War along national and often nationalist lines, Auschwitz and other Holocaust and Nazi terror related sites gradually developed into significant icons of modern European identity. This development was enhanced by the fall of the Berlin Wall and, most significantly, by the war in former Yugoslavia, demonstrating what important role the horror of terror, ethnic conflicts and genocide play in politics, history and heritage. Yet in Southern and Eastern European countries, due to the competing legacy of dictatorship and totalitarian rule, including Nazi genocide on non-Jewish populations and mass terror tied to civil war and Soviet occupation before and after the Second World War, the horror of Auschwitz often has a less privileged status.
Focusing on transnational memory and terrorscapes, by comparative research at iconic sites as well as newly recovered places and traces, the project is expected to contribute to a deeper insight, for academics as well as heritage professionals, into processes of memory making as well as forgetting and the negotiation of contested memories of conflicted pasts
Theorizing age: Challenging the disciplines
When: 6-9 October 2011
Where: Maastricht University, the Netherlands

- 7th International Symposium on Cultural Gerontology
Inaugural Conference of the European Network in Aging Studies (ENAS)
Maastricht University, the Netherlands, 6-9 October, 2011
Keynotes:
Jan Baars, Interpretative Gerontology, University of Humanistics Utrecht (NL)
Anne Basting, UWM Center on Age & Community / Peck School of the Arts, Milwaukee (US)
Tom Cole, McGovern Center for Health, Humanities, and the Human Spirit, University of Texas, Health Science (US)
Roberta Maierhofer, Center fort he Study of the Americas, University of Graz (A)
Margaret Morganroth Gullette, Women's Studies Research Center, Brandeis University (US)
Philip Tew, Brunel Centre for Contemporary Writing, Brunel University (UK)
Kathleen Woodward, Simpson Center for the Humanities, University of Washington (US)
Convener: Dr. Aagje Swinnen
Click here for more information.