How can we keep UM moving?
International Day of Sport for Development and Peace
Today, 6 April, is the 'International Day of Sport for Development and Peace'. This day was proclaimed by the United Nations (UN) to recognize the power of sport to promote sustainable development and human rights. According to the UN, sport is a powerful tool for strengthening social ties and promoting respect, peace and solidarity. And even in these times of social distancing, when exercising is not always easy, it is very important to stay active. How does UM facilitate this?
Free live online sports classes at UM SPORTS for all UM students and employees today
In the light of this day, all UM students and employees have free access to today's live online sports classes organized by UM SPORTS. The classes take place via Zoom. You can join without a camera or microphone and you do not have to register in advance. An ideal moment to experience an online sport class.
All classes are suitable for all levels! You don't need any props for the classes, but if you happen to have a sports mat, it will come in handy. And keep a towel and water bottle at hand. All classes are taught in English.
The following classes are scheduled for today:
UM SPORTS
UM SPORTS is UM's sports department. It is a place where students, employees, alumni and UM relations work out for student-friendly prices. With more than 50 indoor- and outdoor sports to choose from, UM SPORTS offers something for everyone.
 More information about UM SPORTS
16.00 – 17.00 hrs: Power Yoga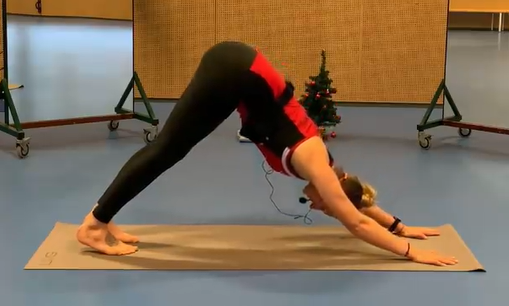 Power Yoga is an inner practice to straighten and strengthen the body and the mind. You always have options during class, because every person is unique and has their own experiences. You feel what's best for your body. A class consists of a combination of physical postures and breathing exercises. The exercises flow directly into each other, so you don't stand still in the posture but are really in motion. Standing, sitting and lying postures alternate.
18.15 – 19.15 hrs: Body & Mind Mix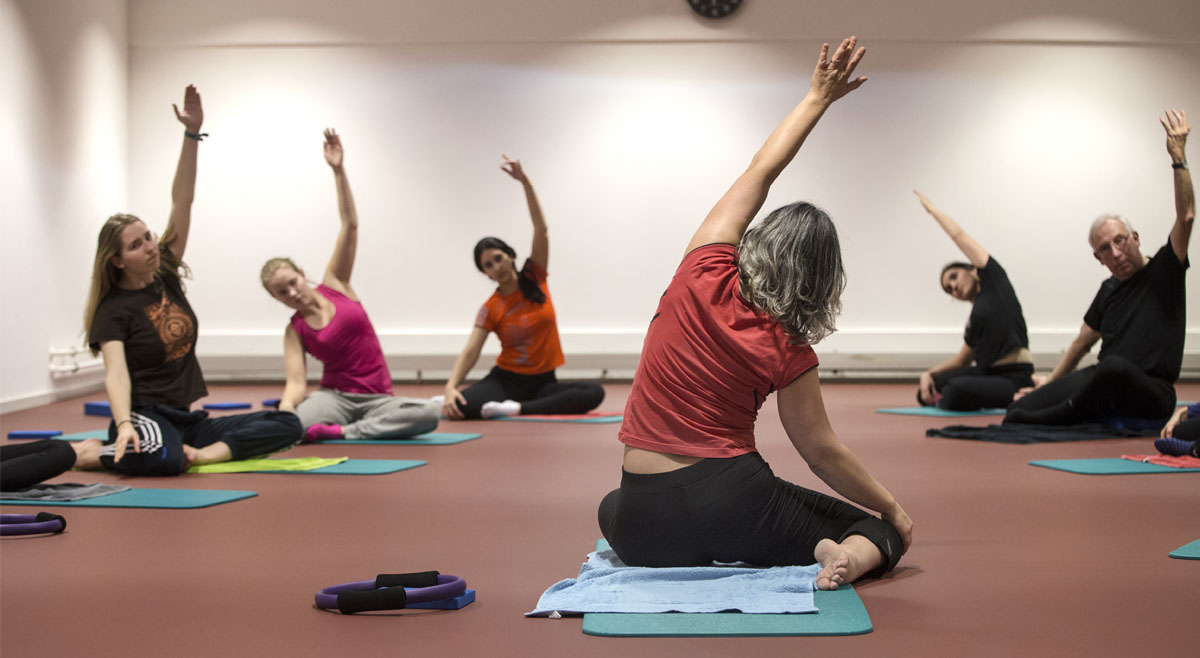 A mix of different Body & Mind programmes (yoga, tai chi, pilates), where body and mind work in perfect harmony. The class consists of exercises for muscle strength as well as relaxation exercises. The instructor and the music guide you.
19.30 – 20.00 hrs: Home Workout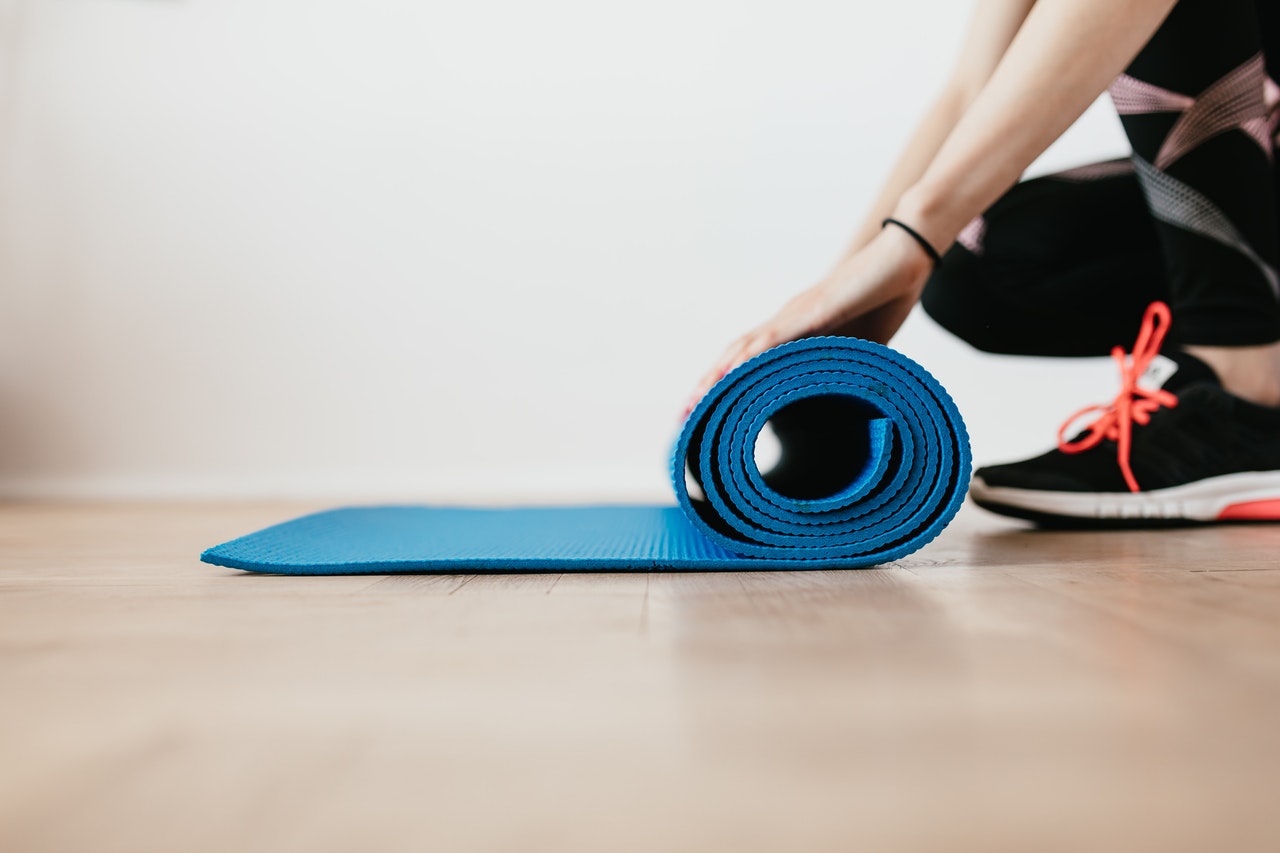 During the Online Home Workout, you get a full body workout in just 30 minutes. You will be doing muscle strengthening exercises as well as cardio exercises such as squats, sit-ups, lunges, jumping jacks and knee lifts.  
Keep moving, no matter what
Even if online classes are not quite your thing, there are many other ways to keep moving, despite the COVID-19 measures currently in place. Below you will find a summary of what UM and UM SPORTS currently offer:
Students
There are also many student wellbeing initiatives with a physical activity as part of their programme. Check out all activities for students.
Employees
You can find more information about exercise programmes for employees on this page.
Get started right now!
In for a workout right now? Try one of the following workouts by UM SPORTS!
The following sports offer is exclusively for UM SPORTS members:
Personal Training Outdoor
Strength & Conditioning Outdoor
Gym Outdoor
Daily live online Zoom classes (a.o. Yoga, HIIT, ClubPower, Body & Mind Mix, Home Workout, Core & More)
FitSnacks.TV (workouts on demand)
Challenges
Interested in a membership at UM SPORTS? Have a look at the membership options or contact us.
Also read
Maastricht University is expanding its range of programmes with the addition of a bachelor's degree in Brain Science. The course will start in September 2024 and is open for enrolment from today.

No organisation exploited climate change like large media corporations –it is widely evident and even famous among climate scientists! Humanity has gone through different sorts of natural crises that took it to the verge of extinction: the early low breeding age (900,00 years ago), ice age and more...

27 September 2023, Brussels | "The green transition in mobility is going well, but it could be a lot better. Until 2040 and 2050, the infrastructure we need to build, will be impossible to achieve on an individual level." With this conclusion, Turi Fiorito director of the European Federation of...