Prof Dr Mariëlle Heijltjes (M.G.)
Mariëlle G. Heijltjes is Dean at Maastricht University School of Business and Economics and full professor of Managerial Behavior. 
Mariëlle Heijltjes has been serving as the Dean of Maastricht University School of Business and Economics (SBE) since September 2022.
Prior to that role she combined the managerial responsibilities of leading SBE's professional development division UMIO with designing and delivering executive education in the field of leadership. She is also full professor in Managerial Behavior and has extensive international experience in working with executives and top management teams on questions relating to their effectiveness. Clients that she worked with include APG (pension group), Daimler, Unilever, Vodafone and World Bank as well as smaller regionally and nationally operating organizations. She has taught in the executive MBA programs of Maastricht University, TRIUM (HEC Paris, London School of Economics, Stern School of Business at New York University), and Reykjavik University.  In addition, Mariëlle is frequently invited as a speaker, panellist or moderator at different events and programs worldwide.
Translating academic research into actionable knowledge that contributes to the development of globally responsible leaders is an important source of inspiration in her work with practitioners. Her research on the behavior of (top) managers was published in international academic journals such as the Academy of Management Review, Small Group Research, the Journal of International Business Studies, the International Journal of Human resource Management and Organization Studies.
In addition to her roles at SBE, she currently serves on the International Advisory Boards of EADA (a Spanish business school), IESEG (a French business school), CENTRUM PUCP (a Peruvian business school), UTS Business School (in Australia) and as commissioner of the Maastricht Exhibition and Conference Center (MECC). In September 2021 she also completed Mastered, a business coach certification program by Meyler Campbell in the UK.
2022- present: Dean, Maastricht University School of Business and Economics
2017 - 2022: Executive Director UMIO
​2011 - 2018: Associate Dean Internationalization and Strategic Development, Member of the Faculty Board, Maastricht University School of Business and Economics (SBE) (until 01-06- 2018)
2008 - present: Full professor of Managerial Behavior, Maastricht University School of Business and Economics
2008 - 2017: Director Postgraduate Development
2006 -2008: Professor of Managerial Behavior (by special appointment), Maastricht University School of Business and Economics
2005: Visiting professor, Department of First Year Integrated Business Studies, Faculty of Business, Auckland University of Technology, New Zealand (February-May).
2001 - 2004: Associate Dean of Education, Member of the Faculty Board, Maastricht University School of Business and Economics
2000 - 2008: Associate professor Organization Studies, Maastricht University School of Business and Economics
2000 - 2004: Academic director of Economics and Business Administration, Center for European Studies, Maastricht University
1998 - 2000: Co-founder and director of the Executive MBA Program for Engineers (cooperation between Maastricht University and Haus der Technik, Essen, Germany)
1995 - 2000: Assistant professor Organization Studies, Maastricht University School of Business and Economics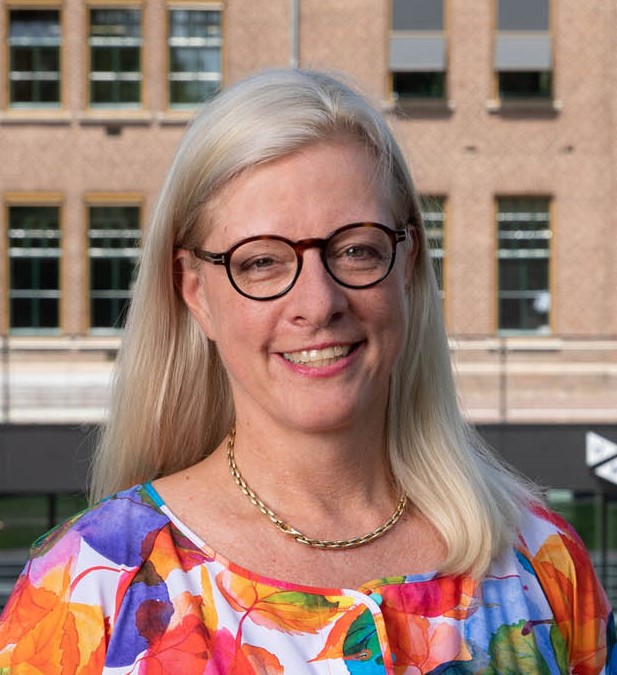 Prof Dr Mariëlle Heijltjes (M.G.)
Dean, Maastricht University School of Business and Economics
Full Professor of Managerial Behavior
SBE Administration Office
School of Business and Economics