Prof Dr Marjan Peeters (M.)
Marjan Peeters holds the position of Professor of Environmental Policy and Law since April 2008. Marjan started in 1987 with studying environmental law. Since then, she has been focusing on understanding how a high level of environmental protection can be effectively and efficiently reached based on the rule of law and in the context of sustainable development. Core research attention goes to legal aspects of climate change, regulatory instruments for emission reduction, and the way how law deals with uncertain risks. 
The latest books are the `Research Handbook on EU Environmental Law' (2020), co-edited with Mariolina Eliantonio, and `Climate Change Law' (2016), co-edited with Daniel A Farber. Since September  2022,  Marjan takes part to the Greendeal-NET project: GreenDealnet | Homepage | GreenDealnet.eu
All publications by Marjan can be found here  ( this Maastricht University list provides Dutch and English publications).
Marjan leads the courses "European Environmental Law" (master) and "International Environmental Law" at Maastricht University.  Marjan is a member of Maastricht Centre of European Law and of the Institute for Transnational Legal Research (Metro).
Between 1993 and 2002 Marjan gained practical experience as environmental lawyer at the Dutch Ministry of Water Management and Transportation. Before that she conducted a PhD study at Tilburg University (The Netherlands, 1988-1992) which concerned one of the first legal analyses of emissions trading in Europe. This much-debated instrument has become one of the core instruments of EU climate law.
From 2008 to 2013 Marjan was member to the governing council of the IUCN Academy of Environmental Law, in which she acted as the representative of member institutions in West Europe (www.iucnael.org). From 2009-2012 she was guest lecturer at the University of Liège,  and from 2012-2014 she was International Guest Researcher at Leuphana University, Germany, where she contributed to the research project ENERGION which concentrates at the regional promotion of renewable energy, particularly storage of renewable electricity. Furthermore, from 2004-2010 she chaired the climate change working group of the Dutch Association of Environmental Law during which several conferences and books have been delivered.
From 2012 until 2022, Marjan was a member to the Maastricht Sustainability Institute (coordinating a master course on Sustainability and environmental law).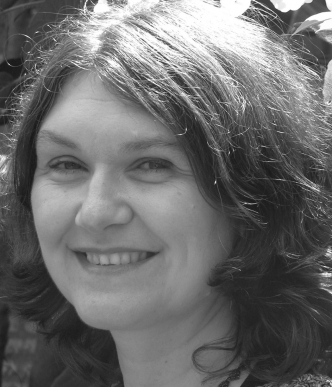 Prof Dr Marjan Peeters (M.)
Professor of environmental policy and law
Faculty of Law, Public Law and Metro