Prof Dr Hildegard Schneider (H.E.G.S.)
Hildegard Schneider studied Law, Political Sciences and Art History in Freiburg (Breisgau, Germany), London, Paris and Münster (Germany).
She holds a professorship in European Law at the universities of Maastricht (The Netherlands) and Hasselt (Belgium) and a Jean Monnet Chair in European Migration Law. Between September 2011 and December 2017, she served as Dean of the Faculty of Law, Maastricht University (UM). During that period, she was a member of the management team of Maastricht University and a member of the education board of the faculty of law in Hasselt (Belgium). As Dean of the law faculty at the UM she was actively involved in the setting up of the multidisciplinary research centres:  ITEM - Institute for Transnational and Euregional cross-border and cooperation Mobility,  MACIMIDE - the Maastricht Centre for Citizenship, Migration and Development, CERiM Centre for European Research in Maastricht and the Maastricht Centre of Art and Culture, Conservation and Heritage (MACCH). 
During the last three decades, she has been working specifically in the area of European Internal Market Law and European Migration Law concentrating on the free movement of persons (including the mobility of professionals and students), the concept of European citizenship, the recognition of diplomas. She conducted various studies concerning the position of Third Country Nationals (family members of EU citizens, legal migration, high-skilled and circular migration, asylum). Furthermore, she has developed a keen research interest in the emerging area of art & law and the protection of cultural property. She has been involved very actively as project leader and participant in various EU and nationally funded research projects such as the Marie Curie Research ITN research networks TRANSMIC and NACCA, the FP 7 project EURA-NET, the NIEM project and the EU-CITZEN project. Furthermore, she has supervised successfully more than 25 PhD projects.
For her research efforts, she received the research award of the Faculty of Law in 2001. Furthermore, she received the prize of the University of Maastricht for outstanding educational achievements in 1997.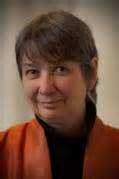 Prof Dr Hildegard Schneider (H.E.G.S.)
Internationaal en Europees recht
Faculteit der Rechtsgeleerdheid